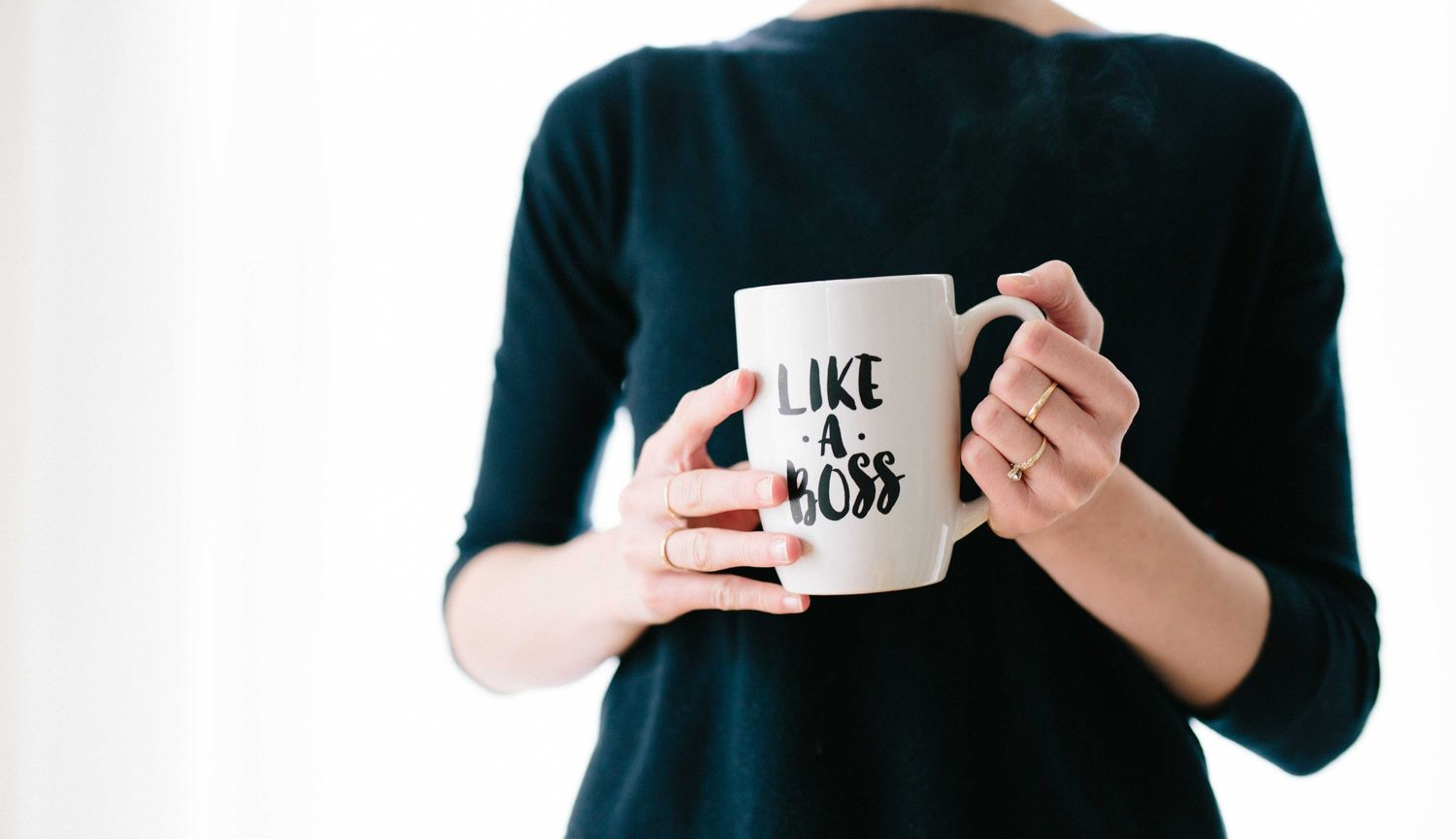 Boss lady books (to help you build your empire)
Although it's been over a decade since the 'Devil' herself first graced us with her powerhouse presence, it's hard to forget a fictional force of nature like the Runway fashion Editor-In-Chief mogul Miranda Priestly in The Devil Wears Prada. With her intense demands, her irreproachable style, and fear-instilling persona, many people believe that Priestly was a lightly-fictionalized version of Vogue's long-serving editor, Anna Wintour.
But while The Devil Wears Prada sensationalized the idea of a terribly demanding, if not terrible boss, it also made us think. Why is the idea of a woman in a position of power who knows how to wield it such a terrifying thing? Indeed, in the years since the book came out, it seems like boss ladies everywhere are now revered rather than feared.
This made us think of all the real-life boss ladies out there who are paving the road ahead for the next generation whilst writing books about their professional challenges and successes. Here are just a couple of those books that are defining what it's like to be a boss lady:
When Sandberg's bestselling book Lean In first came out, it was probably gifted to almost every female grad you knew making their way into the corporate world. But it's the Chief Operating Officer of Facebook's most recent book, Option B: Facing Adversity, Building Resilience, Finding Joy, cowritten with psychologist Adam Grant, that paints a fuller and more compassionate picture of what success might mean. After losing her husband unexpectedly, Sandberg had to redefine what perseverance in her life meant to her, both professionally and personally. This book reminds us that bosses are, first and foremost, human.
How To Be A Bawse by Lilly Singh
Any tome that reminds us to exude confidence and smile genuinely is always a good starting point for success. Self-made YouTube star Lilly Singh's bestselling book, How To Be A Bawse: A Guide To Conquering Life, reminds us that a little belief in yourself in contagious, and, at times, even profitable. Singh went from working a dead-end job to garnering a billion views on YouTube for her channel Superwoman. Her book is a guide for those who are dreaming of something more creative than your typical 9-5 gig. After powering through Bawse, you'll be laughing and hustling your entire way to global domination.
The Power Playbook: Rules for Independence, Money and Success by La La Anthony
La La Anthony is no stranger to the word entrepreneur, having created both a successful cosmetic and clothing line all while appearing on reality television. Not one to shy away from the spotlight, Anthony puts it all out on the table, and invites her readers to discover how hard work, determination and vision led her to where she is today. From the start of her career to present day, she shares her 'playbook' for how to create a level of success in your life that you never thought possible.
Leave Your Mark: Land Your Dream Job. Kill It in Your Career. Rock Social Media. by Aliza Licht
It's time to rejoice if you think that social media is an indispensable tool to success, we've got someone to back you up. PR genius Aliza Licht's book Leave Your Mark, is all about encouraging success through mentoring others to create their own distinct brand. Licht offers her readers insight and tips for how to navigate the modern office place, where work and play, personal and professional are ever more blended together. Can you hashtag your way to success or Instagram your way to invaluable? Licht seems to think so.
Now it's your time to tell us? What boss-lady books have inspired you?