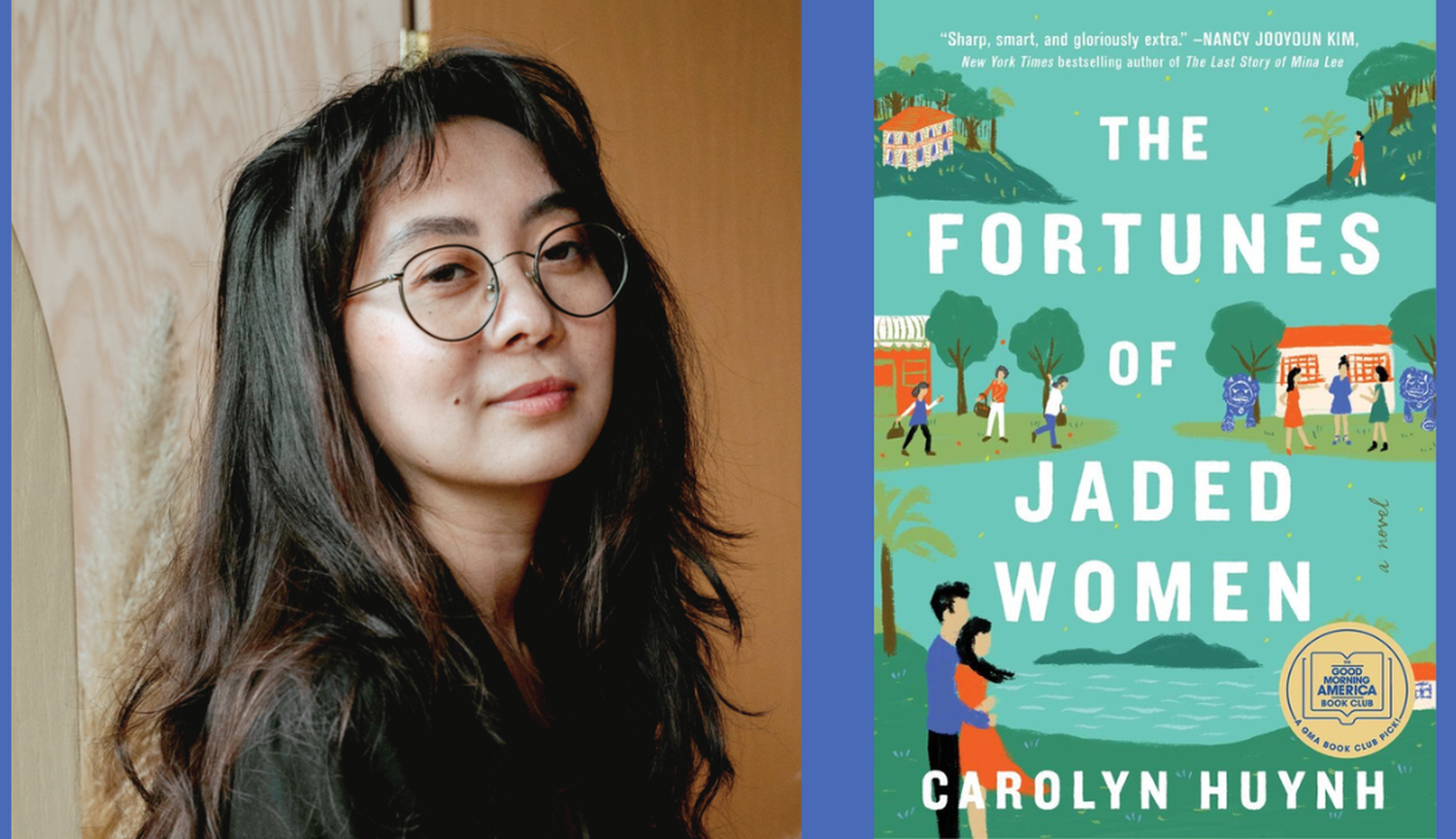 Carolyn Huynh, author of The Fortunes of Jaded Women
Carolyn Huynh grew up in Orange County, California, not appreciating the weather enough. She has a BA in journalism from Seattle University and an MS in human centered design from the University of Washington. The youngest daughter of Vietnamese refugees, her writing focuses on her mother's tall tales, superstitions, the diaspora, and memory (both real and imaginary). She especially loves stories about messy Asian women who never learn from their mistakes.
After living up and down the West Coast, she currently resides in Los Angeles with her rabbit and dog. She still doesn't appreciate the weather enough. When she's not writing, Carolyn daydreams about having iced coffee on a rooftop in Saigon.
Kobo: Do you believe in psychics? Why or why not?  
Carolyn Huynh: Yes, absolutely. My mother has taken me to see fortune tellers, psychics, and monks all my life. I've personally experienced some predictions that have shook me to my core (and some of which are still happening as I write this). It's also a comfort thing as well, and it reminds me of my roots, culture, and identity.  
Kobo: Which character was your favourite to write and why?  
CH: Mrs. Lam, the youngest sister! I based her character off a famous Vietnamese bikini coffee shop in Orange County that is actually women-owned. I loved writing such a shady character whose motivations are purely money driven (in a by-any-means-necessary kind of way). She'll do anything to provide for her family and to build generational wealth—I love that level of grit.  
Kobo: Where did you find inspiration for the family dynamics in this book?            
CH: I pulled a lot of inspiration from some amazing Asian movies from the '90s and early '00s: Alice Wu's Saving Face, Ang Lee's Eat Drink Man Woman, and of course, the classic The Joy Luck Club. I loved how rich and complex those movies were at displaying Asian and familial love.              
Kobo: If this story was turned into a movie, who would you cast to play Mai Nguyen? What about her daughters, Priscilla, Thuy, and Thao?  
CH: My dream cast? Elyse Dinh to play Mai Nguyen, Chantal Thuy to play Priscilla, Vivien Ngo to play Thuy, and Lana Condor to play Thao. There are so many amazing Vietnamese actresses out there now, and it's incredible to see!  
Kobo: What is the significance of jade jewelry throughout the book?  
CH: When I was a kid, I thought jade jewelry was so magical. My mother always had these crazy superstitions attached to them, which, of course, became tall tales in my mind. I associate jade as a tangible form of love in the book. Whenever Mai touches the jade and it's cool to the touch, that's how she knows it's real jade—it's a metaphor for her to know when everything about her is real or not.  
Kobo: What are some of your favourite multigenerational stories?  
CH:  The classic The Joy Luck Club (which I referenced above), Pachinko, Of Women and Salt, and my new favourite, E.M. Tran's Daughters of the New Year.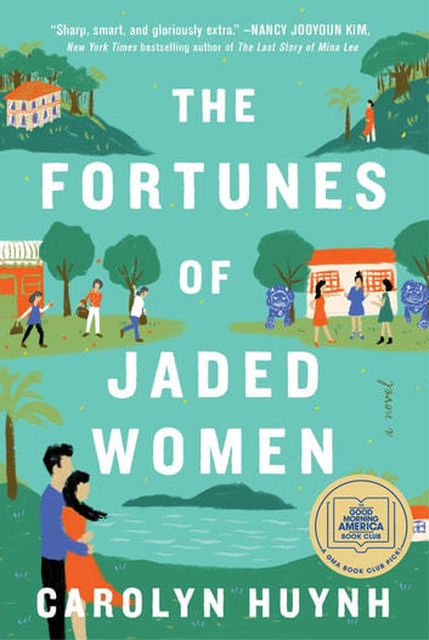 The Fortunes of Jaded Women
For fans of Amy Tan, KJ Dell'Antonia, and Kevin Kwan, this "sharp, smart, and gloriously extra" (Nancy Jooyoun Kim, The Last Story of Mina Lee) debut celebrates a family of estranged Vietnamese women who experiences mishaps and unexpected joy after a psychic makes a startling prediction about their lives.
View eBook
View Audiobook