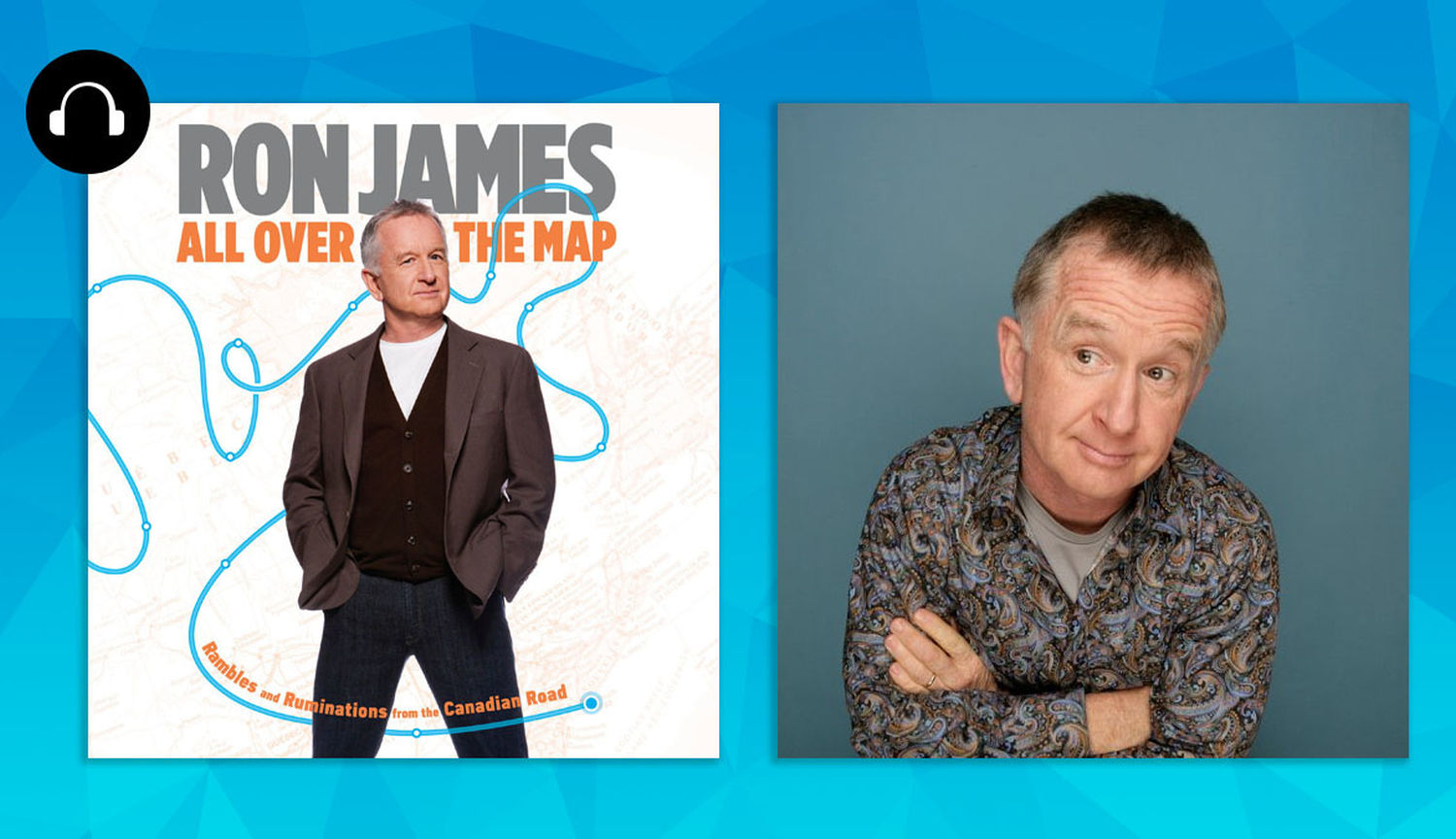 Comedian Ron James on writing off-road
What are you reading lately?
I've been dipping into Tanya Talaga's book, Seven Fallen Feathers. And I've just picked up a book on the war in Afghanistan, the war behind the war, What We Won: America's Secret War in Afghanistan.
I don't read a lot of fiction, but I should.
But I like listening to fiction audiobooks when I'm on the road driving. But when I'm home I like non-fiction, so I can make my notes. That said, my current audiobook in the car is Howard Zinn's A People's History of the United States.
Anybody who's seen your act can hear how you often structure your material almost as chapters. When did you start to conceive of this book as a writing project apart from your comedy?
When Penguin Random House invited me to write it.
[laughs]
I brought them the scripts to my five specials, but what they said was, you don't have to be funny all the time. What we want is narrative and colour.
I'm a diligent journal-writer. I figure it's more productive for me to write in there than to take photos of the french fries I'm eating in Prince Albert, Saskatchewan for the benefit of someone in Sydney, Nova Scotia to see and think, "Oh that looks like good french fries." So for the book I went to my journals to flesh out the thoughts I'd written there. That was hard work.
People I meet often open up to me, they tell me their stories and open a window into their world, and I write that down. I take creative liberties with some of my own stories of growing up back East. But the stories I share from others are word for word as they were told to me: I didn't embellish.
Just when I'd think I can't do another gig, I just can't pull into Red Deer again. Someone would share their story with me, telling me they watched my specials with their son who they lost at 22, or it's an Indigenous person sharing a story of racism they experienced growing up as a kid in northern Saskatchewan, or an elderly waitress who came to Alberta for a second chance.
Mind you, that's all from the world that was, since I wrote much of the book in the year before COVID hit.
I'm glad you brought that up because you're a performing artist, so what was it like finishing without any clear idea of when you'd be able to engage an audience again?
Writing as work at a desk is hard for me. I experience ADHD and sitting still is a real chore. I thrive on the perpetual motion of the road. That makes it hard to live with me for sure, but it's the way I'm made.
COVID delayed the release of the book, so it got the benefit of a second copy edit, which was a real blessing since in hindsight I don't think it was ready for publication. My daughter, who has a graduate degree in media studies, gave me her millennial-tuned feedback on the language and helped me rework or remove phrases from when I was a kid that just aren't okay. I really wanted to get it right because words on the page last forever. I do a set on stage and I'm gone the next day; people don't remember everything. But a book is something you have to get exactly right since you have to live with it for the rest of your life.
I wanted to ask you about the audiobook, since it's essentially a performance of this static fixed thing that you had to commit to the page and get exactly right. But was recording anything like performing—did it help when the folks overseeing the recording would laugh?
I really enjoyed recording it. I was able to indulge in the rhythm of the words and work through several takes with the director. The engineer was laughing the whole time.
And I was encouraged to take tangents! So if you listen to the audiobook you'll get a bit of extra maritime vernacular, plus the rollicking rhythm of the maritime read. The audiobook is how I wrote the book.
Speaking of rhythm, your performances are so much about these extended sentences often with complex construction and alliterative phrasing, where I think the length of phrases has a lot to do with giving you a chance to breathe. Did you find in recording the audiobook that as a writer you tasked yourself with some challenging passages to deliver orally?
My editor discouraged commas, but I told him look, I'm going to put them in when I read it because I've got to catch a breath.

"If you listen to the audiobook you'll get a bit of extra maritime vernacular, plus the rollicking rhythm of the maritime read."
I would have preferred a few more commas, actually.
Did you pick up any new hobbies in the last couple years?
Let's see… I got up to 50 or 60 km per week on my bike. And I meant to take up the piano again.
But with the work on the book and me not having an agent or manager, there's still just so much to get to in a day. Right now I'm preparing for a tour that starts in Atlantic Canada on November 3 and if variants stay in check it'll take me to BC later in the month. So no, I never found the time for sourdough. ◼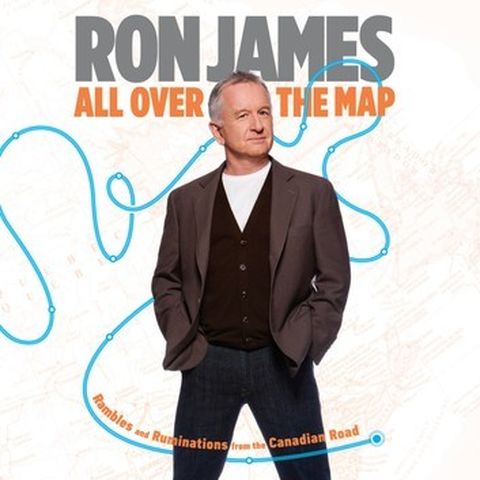 All Over the Map
In All Over the Map, Ron has brilliantly captured the voice that has enthralled millions on stage and screen. He also lets up a little on the usually relentless laughs (though there are still plenty of those) to reveal a new dimension to his beloved showbiz character. His hilarious reminscences of growing up in Nova Scotia and his early struggles as an aspiring comic, his reveries on such topics as family, country, celebrity and lessons learned from myriad chance encounters will deepen our appreciation for this great comic and win him many new fans in his new role as author.
View Audiobook