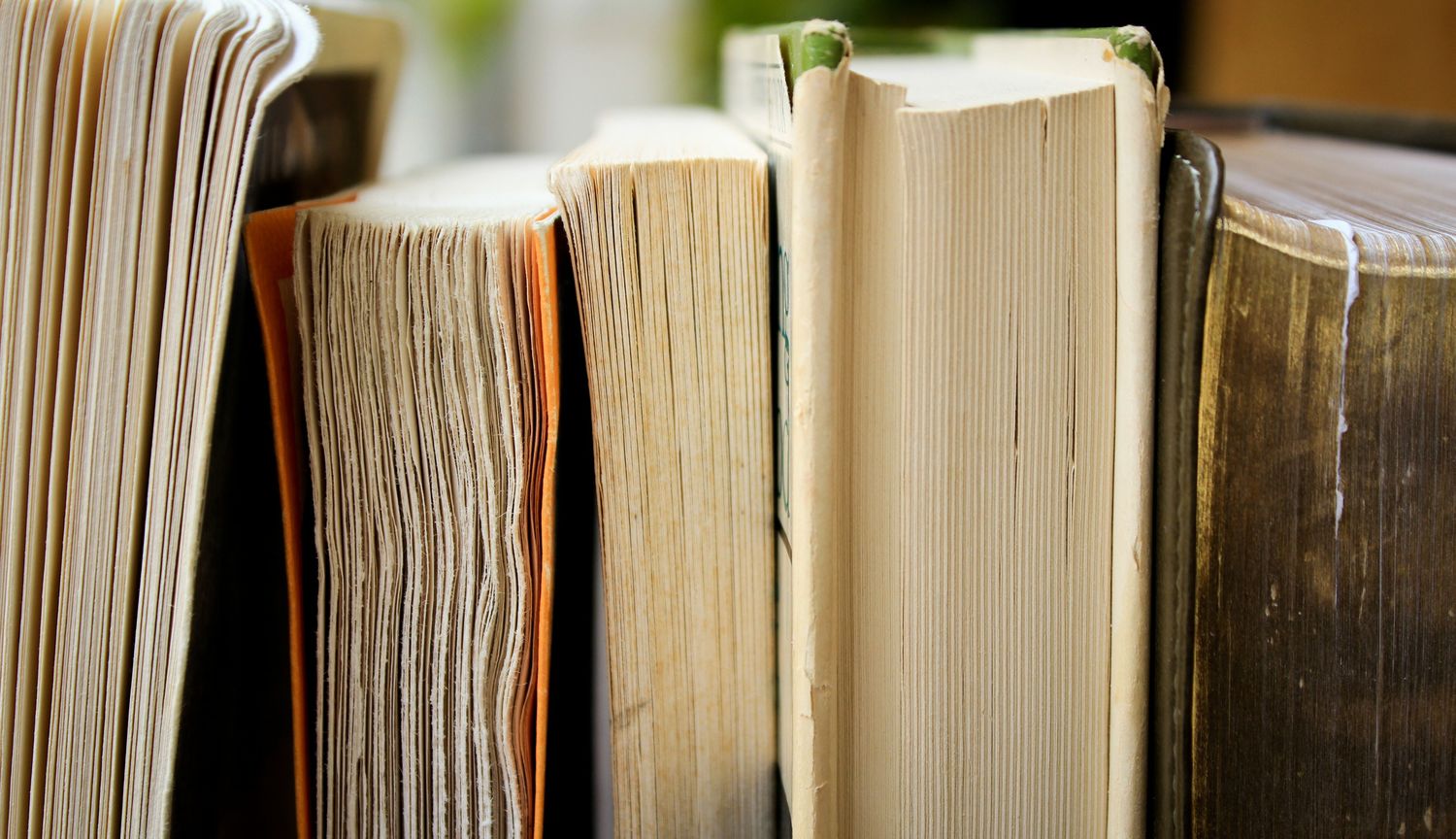 Confessions of a bookworm – taking the 7-Day Challenge
Doug Woodman grew up with a passion for print and reading. He said he'd never try digital. Then he took the 7-Day Challenge.
Here's what happened:
My first books were likely Thornton W. Burgess (The Adventures of Reddy Fox and the like). Not only did I read them all but I coloured the illustrations which I'm sure devalued the keepsakes. Then there was Wind in the Willows, the Jungle Book, graduating to the Hardy Boys.
Very early on, I never read comics because they seemed flimsy and light compared to "real" books. And I was never a fan of sci-fi or futuristic works.
My mother was an avid reader, so the bookcases at home were filled with the au courant books of the 1950s as well as those by her favourite authors - Thomas Costain and Frances Parkinson Keyes in particular. I left those to her, but did find an interest in James Michener, Irving Stone and later, Irving Wallace.
I spent my summers with my grandparents in Nova Scotia where my days were filled with bingo and card games with my grandmother and baseball games and books with my grandfather.

I benefited in a huge way with being an only grandchild, so was somewhat indulged (which seems so much better a word than 'spoiled'). My grandfather was a fan of Winston Churchill and had or was collecting all of his books about World War II and the history of the English.
My grandfather instilled in me the importance of history and reading various accounts to get a balanced perspective. I was never forced to read, but at the end of each week during the summer I was encouraged to give an account of what I had read and if I understood it and whether I enjoyed it. There was never pressure to say 'yes' or feel that I was letting him down if I didn't like the books, the important thing was that I was reading.
These days I binge-read. If I find an author I like - mainly mysteries or historical fiction (and some fluff) - I buy and read them all, and I always bought paperbacks, some hardcovers, and keep them to re-read later or give to my friends.
Knowing my passion for books and reading, I was encouraged by a friend to move from the middle ages to the current/future concept, digital reading. Yeah, yeah. I like the physical book. Over many dinners, outdoor celebrations and a little wine, we constantly talked about books and authors.
I was having shoulder surgery in early January and expected to be a bit uncomfortable or incapacitated by holding a 'real book', so my bookish friend gave me a Kobo.
Why, in hindsight, was I so stubborn or reluctant to change? I love the portability, convenience and its compact-ness. No longer do I have to save valuable space in luggage for the several books I want to take on vacation. (God forbid that I am caught without a book or three.)
I love the Kobo and really like the varied and huge library available for instant download. Being able to use the Kobo very easily when I was not too agile or even rehabbed enough to hold a 'tome' or a comfortable position to support it saved me. I can read at night without the bedside light on, and no longer suffer the taunts to turn off the damn light from a cranky partner.
I have already recommended the device to many of my friends, who are also voracious readers. And can never thank my pal enough for her patience through my learning curve, but also for her subtle persistence.
Full circle, I'm not sure my grandfather would have accepted not having the 'printed word' but the fact of being able to have access to so many books and being able to read anytime, anywhere probably would have won him over.
(Do you know a die-hard print-loving booklover who should take the 7-Day Challenge? Let us know, and we'll send an eReader loaded with recommended reading. If after seven days digital still doesn't seem right, simply return the device to us. pr@kobo.com)