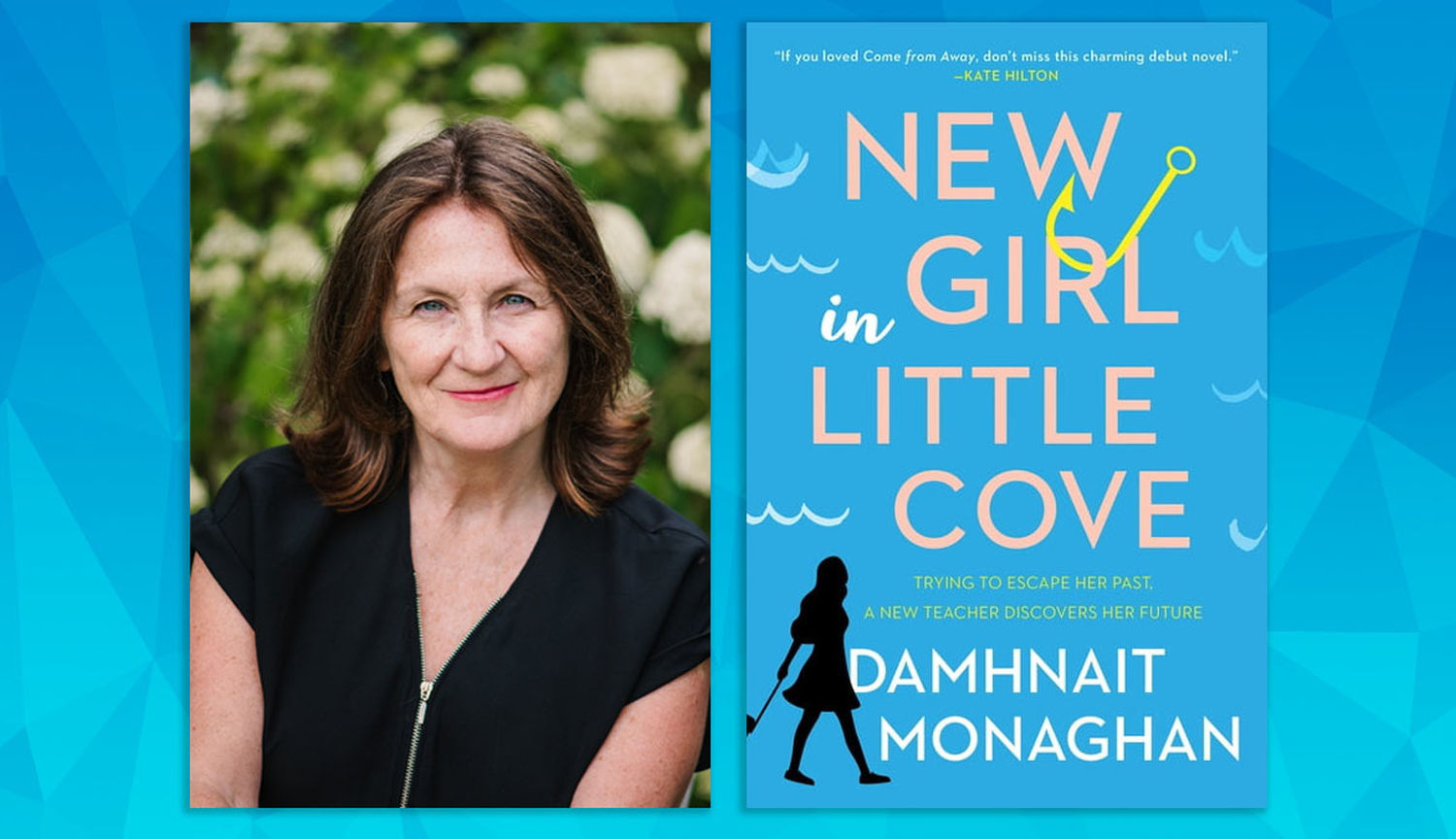 Damhnait Monaghan on bringing lightness to Little Cove
Tell us about the setting for your book, the mid-1980s in a town called Little Cove.
First of all, Little Cove is not a real place—much to the disappointment of readers who've written to me saying, "I'm definitely going to visit Little Cove!"
I chose to set it in the 80s because I lived in Newfoundland in the late 70s and early 80s, first as a student and then as a teacher in a tiny fishing village. I felt I knew the place, which is important in telling a fish out of water story like New Girl in Little Cove. I wanted the main character Rachel to experience a kind of extreme culture shock and have nowhere to go. I didn't want her to be able to Facetime her mother or swipe right to meet some guy in the next village. I wanted her to have no choice but to embrace the community around her.
There are some heavy themes here: the death of a parent, the end of a relationship, and the stress of that fish-out-of-water situation you mentioned. How did you keep the tone light and in line with the expectations of a romance reader?
This novel took a long time to get out. In an early version it was much more serious, with a lot less lightness shining through.
I did a major rewrite in 2019 to inject a lot of humour and to strip out the darker elements of back story. This was at a time when I was grieving a sudden loss in my own life, so even as I was adding humour and lightness, because of my own experience I was able to drill down more deeply into the dark, and I think made those parts more realistic.
I think that's just life. Lightness and dark, sorrow and joy. I was trying to strike that balance, but still writing a rom-com so I knew I was going to address some serious issues but I wouldn't dwell too much in the dark. I always knew Rachel was going to meet someone. And I knew I wanted to write a meet-cute for her and Doug.
What kind of a reader are you?
I do read romance, especially rom-coms. And I think romantic themes can be found in many novels that wouldn't fit into the category. I don't like the term "women's fiction" but the books that tend to be put in that category appeal to me and they almost always have some element of romance in them. I think often of something Marian Keyes once said, objecting to the notion of these kinds of books as "guilty pleasures." I agree: it's a stupid term. Romance is in so many stories, so many books—there's nothing to be guilty about.
Can you tell me about the "Holy Dusters," the rug-hooking women who clean the church?
I had so much fun writing them! They came together as I was trying to do two things. I wanted to pay tribute to the strong women of Newfoundland and Labrador who I got to know in the 80s. And I wanted to find a way into the culture of the region, like the music and handicrafts. I wanted to explore rug-hooking specifically. I've never hooked rugs but I think they're beautiful. Those characters were a lot of fun to write—I think more could be written about them.
Do you think you'll keep writing more rom-coms set in Newfoundland?
I'm writing something right now, not set in Newfoundland. Romance is blooming, but I don't think it's that funny yet. I find it easier to add the humour after, so that's what I'm working on now. ◼
This interview has been edited for length and clarity.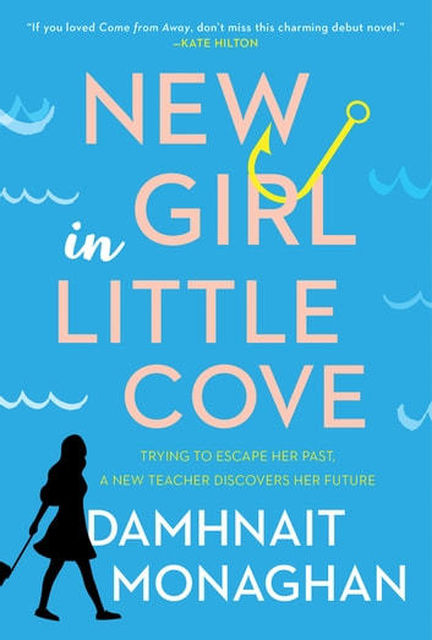 New Girl in Little Cove
When a new teacher arrives in a tiny fishing village, she realizes the most important lessons are the ones she learns outside the classroom.
View eBook
View Audiobook