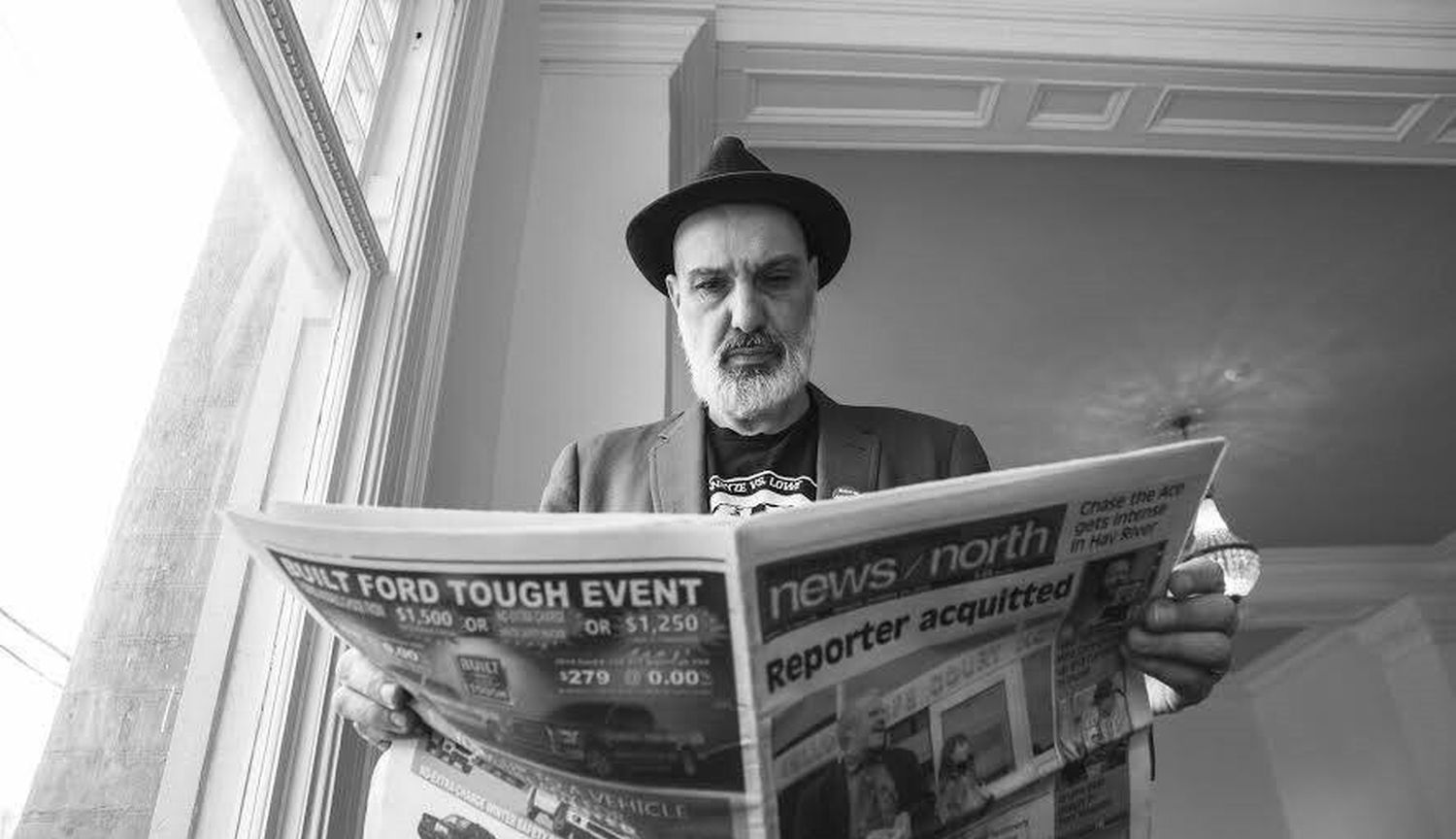 Listening to newspaper: Dave Bidini shares perspective on a Hungry City
Food is so much more than just something we eat. Our always-on romance with it drives culture, shapes relationships, and can trigger your most deeply-rooted memories. That's why Kobo Originals partnered with Toronto's indie newspaper, West End Phoenix — reimagining the hyperlocal collective as a culmination of podcast, journalism, and narrative nonfiction audiobook, to tell the stories inspired by food in Canada's largest city. So we turn to the Gemini, Genie, and Juno-nominated editor-in-chief Dave Bidini to learn more about his role in this fascinating endeavour.
What makes a compelling story?
I think you need to have a great writer at the command. Heidi Sopinka, Claudia Dey, and Michael Winter are all novelists and they bring a novelist's aesthetic or novelist's approach to the smaller stories of life in their neighborhoods. They're able to provide what a good story should have - which is a sense of humanity, a sense of detail, and of course just bringing the story of a person's experience to life.
But finding the people themselves isn't ever a problem, there really are so many great writers even just in the West End. We're always kind of tweaked to listen for the stories that surround us. And that's our job, to keep our eyes wide open to find those stories. There's just no shortage of amazing stories to write, so we want to make sure that we talk about the areas of the West End that just aren't written about. So we have an entire issue devoted to the West Lodge Towers, which is in the heart of Parkdale, we have an entire issue devoted to the Weston / Mount Dennis neighbourhood. If anything, the hardest part is saying no to the stories we don't feature.
The food landscape of a city is always changing. How do you reflect on the emotional, yet ephemeral relationship we have with our favourite eats?
We had in the first two years of our paper's life, a column which was people's memories of food places that had disappeared in the West End. We put a call out for restaurants that don't exist any longer and we had like, dozens and dozens and dozens of submissions from people who had really deeply intimate and personal stories of their connections with restaurants.
For me it was when I first lived downtown. I was across the street from King's Flame diner at King & Parliament. And there's this diner across the street, so I ate there like 7000 times, and really knew everybody there and they knew me. It was great. My memories of it are very cinematic, almost theatrical - so that's a place that it would be fun to go back to and eat a Clubhouse sandwich. Everybody's got a place like that.

"... we want to make sure that we talk about the areas of the West End that just aren't written about."
What are you reading now?
The last book that really stayed with me was Steven Price's Lampedusa. I really loved that book a lot. It was really beautifully written, there's a real humanity in that story. I also recently raced through all of Alexandra Fuller's stories like Travel Light, Move Fast about her life in Africa, and elsewhere. There's many others but those are the ones that recently have really resonated with me.
But if I'm ever in a reading rut, asking others for recommendations and about what they've read lately, that's always good. I think we all need friends that we can rely on for that sort of stuff.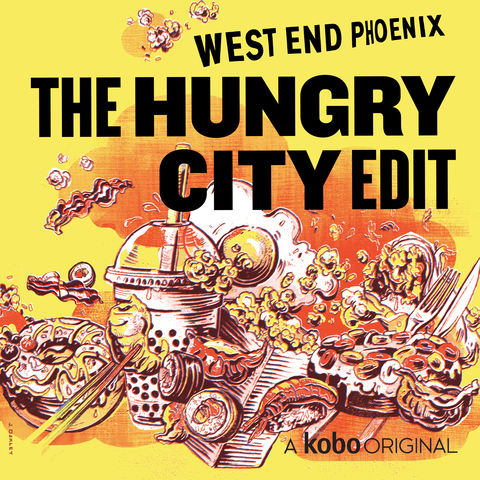 The Hungry City Edit: Stories from West End Phoenix
The slow-print, small run community periodical WEST END PHOENIX is reimagining news once again -- this time, in audio! The Hungry City Edit is a collection of poems, articles, and other pieces from the WEST END PHOENIX in a collision of everything food, appetite, and Toronto. Including two original poems written by Toronto-area poets never before published in the paper, THE HUNGRY CITY EDIT delivers work and performances by authors like Dave Bidini, Claudia Dey, and Michael Winter and music by Don Kerr, all set against a backdrop of city sounds and original music. Produced by Michael Philip Wojewoda. Available exclusively on Kobo.
View Audiobook