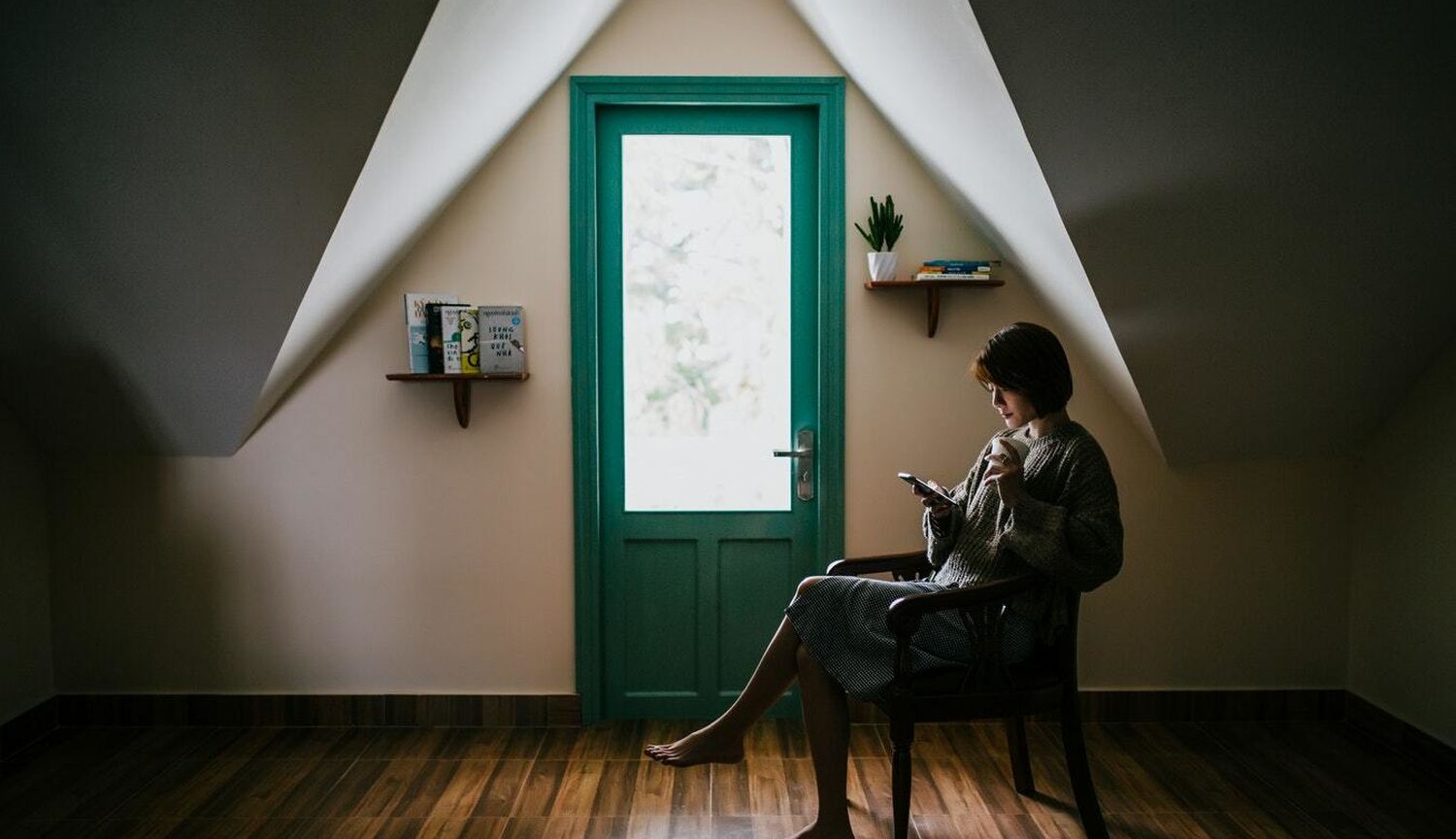 Digital reading in the age of 140 characters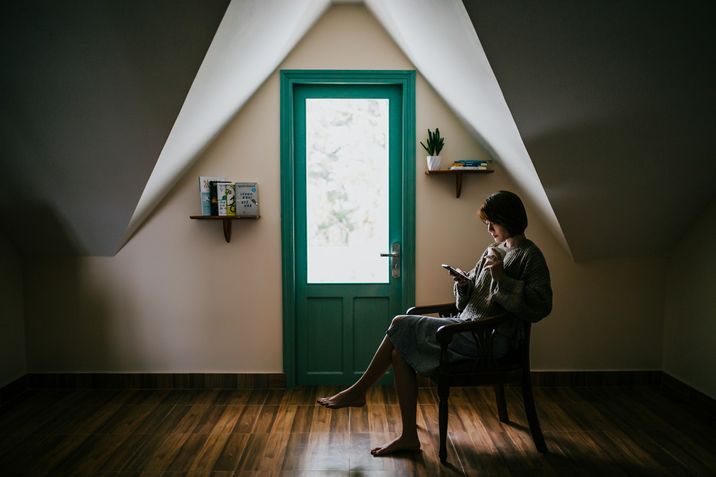 These days we're more connected to everyone, everywhere and everything than we were before. Admit it, once you start scrolling through your Twitter feed it can be hard to stop. Of course, there's also Facebook, Instagram, your favourite blog and the never ending pile of newsletters in your inbox.
Then, if you finally land on something that catches your attention, a New York Times study shows that you'll likely spend only 15 seconds reading it. You end up experiencing bite-sized snippets of stories at the speed of light. Between spending over four hours a day on our phones and reading the world compressed to 280-character tweets, how do you even find the brain power to read an entire book?
That's a bit of a silly question coming from me since I'm already a voracious reader. I've hit my 50-book challenge for the last couple of years now and my Kobo is one giant to-be-read list. But lately, between work, housekeeping, personal relationships and the online world, I forgot how to stretch that 15-second attention span into a three-hour experience. So here are three simple reminders I tell myself that help me stay with one story.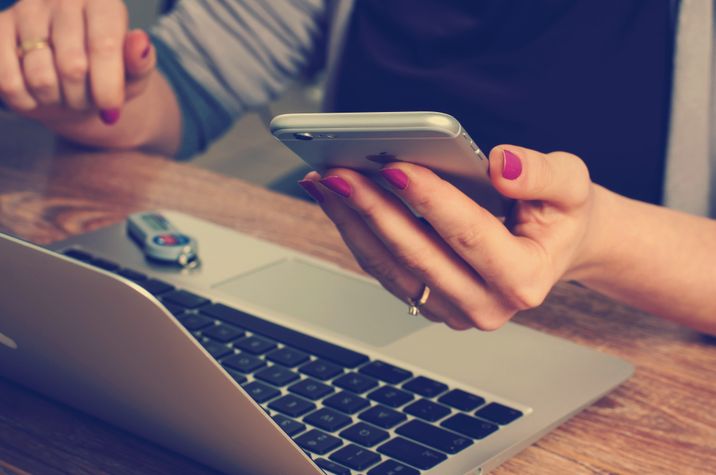 How we read affects how we think
I found that on the days when I'm skimming things on my commute rather than reading a novel, I get to work distracted and disorganized, and it takes me a while to refocus. On those days I feel generally unrested like my mind hasn't turned off for seven years. That Monday morning feeling every day? No thank you!
To stop the urge to jump from story to story on my phone, I picked up a book series I knew I could binge-read. A Darker Shade of Magic by V.E. Schwab is not only a fantasy compelling enough to spell me away from the everyday, it's also cinematic. The movie-like quality of each chapter helped me transition from my phone screen to the page. Instead of being bombarded by images posted by other people, my mind created its own. As a bonus, flexing my right-side brain muscles made me feel more calm and creative. I may not be Kell with his magic red coat, but I felt ready for anything.
What you read on matters
Don't tell my coworkers, but I still read print books. I'm that weird friend who smells paperbacks in public. I'm never getting rid of my physical shelves, but excuse me, this girl has no strength to hold up a 400-page hardcover during five o'clock rush hour on the subway home.
Plus, it's a public hazard, as I've discovered after poking a poor defenceless woman in the side with a sharp corner of my book. Save lives, bring a Kobo.
Some of my friends love using the app for their ebooks, but I like the option of switching to my e-reader. Putting my phone away keeps me from getting distracted. Pulling out my Kobo means it's time to stop skimming and start reading.
I also love the natural light feature on my Aura One which changes the hue of the page depending on the time of day so my eyes get a rest they need from the onslaught of blue screens. That way, I can keep reading until I fall asleep instead of watching an entire season of Friends and waking up tired.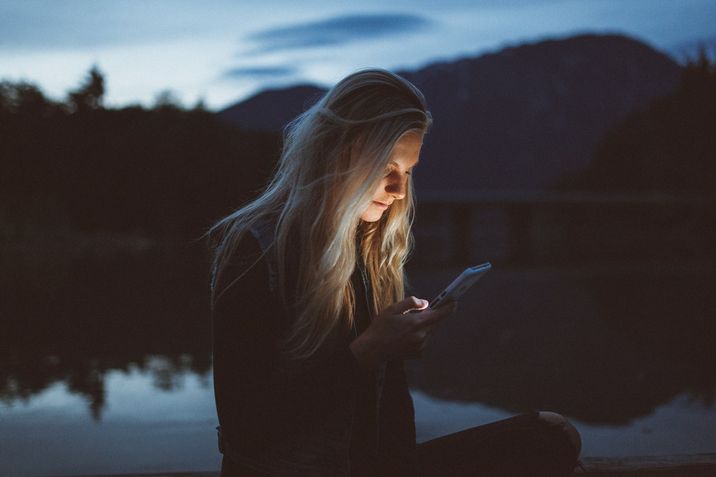 The faster you read the less you take in
The best part about ditching the feed for a book is that I remembered how much I love stories. The beauty of letting yourself get wrapped up in the plot and the characters is that you open yourself up to being changed by them.
Not every book is life-changing, but any book can introduce a new idea, a new perspective or an exciting new feeling. Whatever your genre of choice, reading a book is so much more meaningful than scrolling through headlines.
At the very least, the time spent reading one story instead of twenty is the time you get to spend with only yourself instead of a million other people.Those quiet moments spent huddled up in a reading nook add to the quality of your life. It's an opportunity to pause, slow down and press the reset button.

For me, slowing down to read a book also means that the stories I read are much more important to me. Where would I be without recent favourites like N.K. Jemisin's The Fifth Season, Sarah Vermunt's Careergasm and Heather Tucker's The Clay Girl?
The next time you need a break from being plugged in, try shaking things up by reading only one story for the next hour. Here are a few great books to get you started:
• The Unseen World by Liz Moore
• The Emperor's Soul by Brandon Sanderson
• The Shining Girls by Lauren Beukes
• Sapiens by Yuval Noah Harari
For more bookish content, check out Anna's blog and follow her on Instagram @lion_reads.