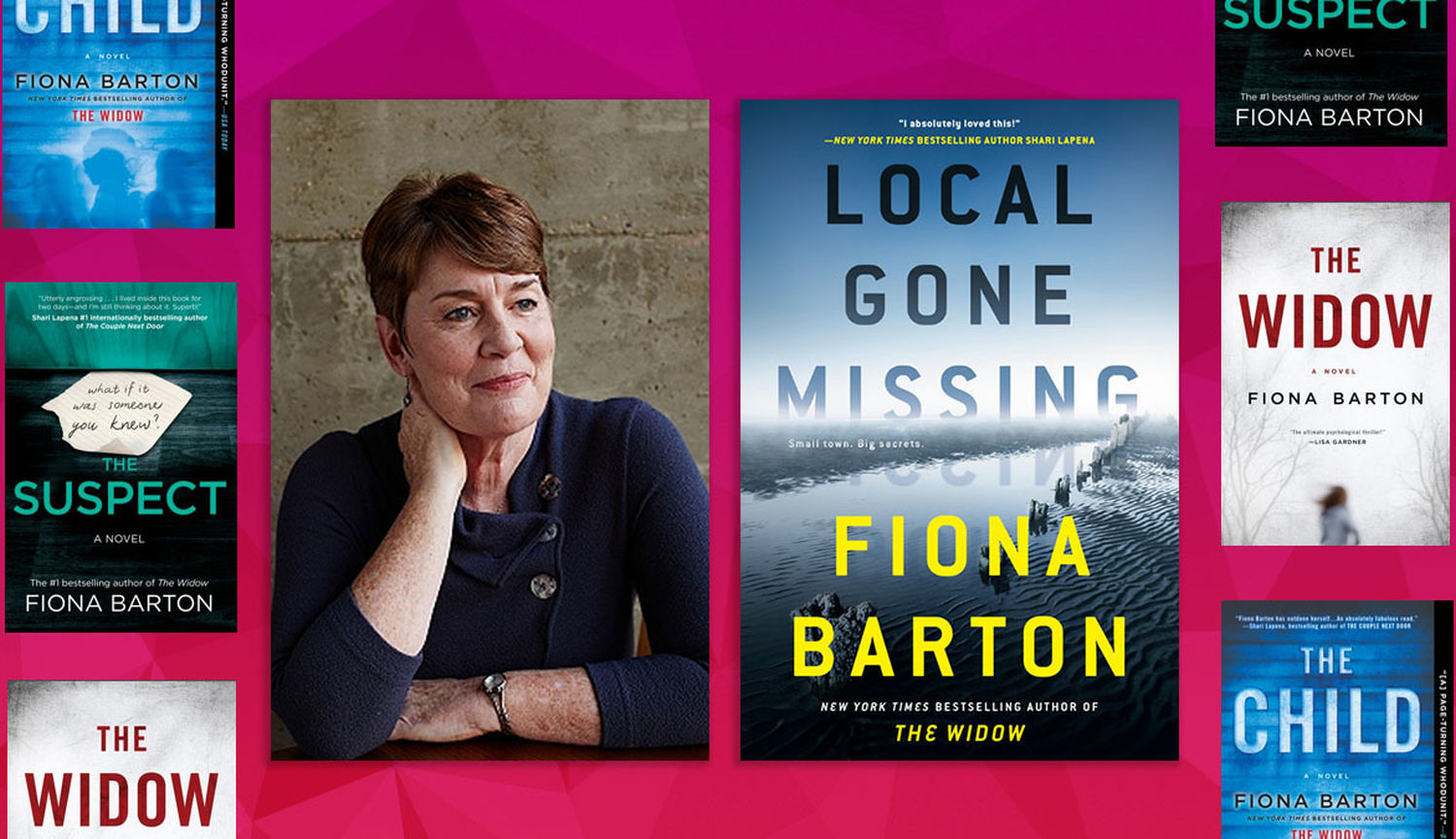 Fiona Barton on plunging into the unknown
Kobo: Your readers have been following the journalist Kate Waters for three books now, starting with The Widow. But the protagonist of Local Gone Missing is Elise King, a detective dealing with a health scare and a tough spot in her career. How did Detective King come about?
Fiona Barton: I'd decided that Kate Waters had earned a lie down after three books so I had no reporter centre stage to poke her nose in and drive the story. I wanted to try something different and fell in love with the idea of a woman police officer at a turning point in her life. And came up with DI Elise King, a successful and ambitious Major Crime Team detective, whose job is at the centre of everything. At 43, she thinks she has it all under control: her career path and a partner she believes wants the same things. But, the sudden break-up of their relationship, a move to a small seaside town and a diagnosis of breast cancer turn her life and sense of self upside down. My research led me to talk to some remarkable detectives dealing with cancer. They are not only fighting their own battles, they are campaigning for awareness and better treatment. And they were wonderfully open, frank—and funny—about their fears, the daily challenges of being seen as 'a victim' by colleagues, the horrors of hair loss, 'chemo brain' and forgetting what you are talking about…

I used these insights to feel Elise's fear that she may never be the woman or detective she once was—until she is reluctantly drawn into looking for a missing neighbour.
Kobo: Elise isn't alone: she's got a neighbour, Ronnie, who seems very keen to taken on some investigatory duties concerning the disappearance of a local man. She gives the book almost a "cozy mystery" quality. Was she as much fun to write as she is to read?

FB: I love Ronnie, my little sticky beak. She is all those feisty, funny older women who refuse to retire gracefully to a life of jam-making and babysitting.

Kobo: This is an intricately plotted book. Do you start a draft only after you've got all the pieces set out and woven together, or do you improvise and then go back to clean up with later drafts?

FB: Ha! I never take the easy way out. I have always used multiple voices and perspectives because that is what I did as a journalist—and what I love reading. But I won't lie—it's complicated and occasionally mind-blowing, like when I find myself surrounded by bits of paper with single now meaningless words on them and no idea what happens next. But it is a wonderful feeling to dance with all those partners at once. I am a plunger rather than a planner—when I started writing, I bought a whiteboard but forgot to use it. I have a spreadsheet for the characters so I don't forget who runs the fish and chip shop and try and keep things straight in my increasingly addled brain.
Kobo: Given your background in journalism, it would seem writing Kate Waters must have come more naturally than writing Elise King. What kind of a challenge was it to set out on this new path with a character in a different profession?
FB: Local Gone Missing was definitely a step into the unknown. I felt like a newbie again when I sat down to write with a cast of totally new characters and a fresh location to wrangle. But I have loved plunging in and discovering a whole new world. I was certainly helped by the fact that my husband and I moved back to the UK from France and found ourselves living by the sea for the first time. Coastal towns and villages can look so idyllic - the sea sparkling, the beach busy with surfers and swimmers, ice creams and little cafes with queues of holidaymakers outside. But take a look at the online neighbourhood forums for the reality. They are often a masterclass in barely-contained fury. In amongst the ads for pre-loved sofas and window replacement are people festering about the things they see every day—fly tipping, dog mess, blocked views, bad parking. And weekenders, of course. The feud between locals and wealthy blow-ins who buy up properties that stand empty for most of the year, simmers just below the surface in seaside towns all over the UK.

It was meat and drink to a thriller writer.
Kobo: The cast of characters in Ebbing seems ripe for revisiting with future stories. Do you think we'll hear again from Detective King and her neighbours? And do you think Ronnie and her white board would be game to help again?

FB: I'm nearly sixty thousand words into the second Ebbing book and loving it. And Ronnie is still very much there. ◼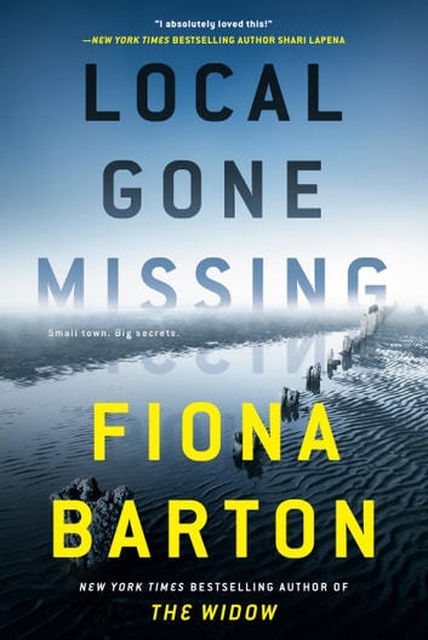 Local Gone Missing
Elise King is a successful and ambitious detective—or she was before a medical leave left her unsure if she'd ever return to work. She now spends most days watching the growing tensions in her small seaside town of Ebbing—the weekenders renovating old bungalows into luxury homes, and the locals resentful of the changes.
Elise can only guess what really happens behind closed doors. But Dee Eastwood, her house cleaner, often knows. She's an invisible presence in many of the houses in town, but she sees and hears everything.
The conflicts boil over when a newcomer wants to put the town on the map with a giant music festival, and two teenagers overdose on drugs. When a man disappears the first night of the festival, Elise is drawn back into her detective work and starts digging for answers. Ebbing is a small town, but it's full of secrets and hidden connections that run deeper and darker than Elise could have ever imagined.
View eBook
View Audiobook