Five products for everyday wellness
From aerial yoga classes to trendy green juice diets, everyone is on the hunt for the next big health kick. But you don't always need to reinvent the wheel to keep your health in tip-top shape. Here are a few go-to products I use to improve my everyday wellness that are truly worth every penny.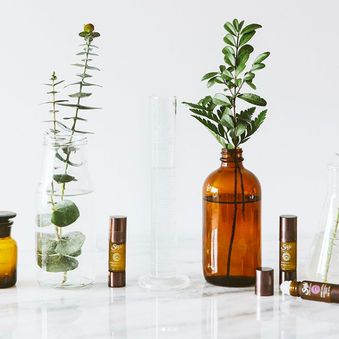 (1) Saje Natural Wellness
Arrive anywhere ready for adventure, whether you're traveling down the road or across the globe. Saje's natural products soothe and cleanse your skin while refreshing your body with blends designed to support your well-being anywhere. A few of my favourites are the Peppermint Halo (for headaches) and Eater's Digest (perfect for upset tummies).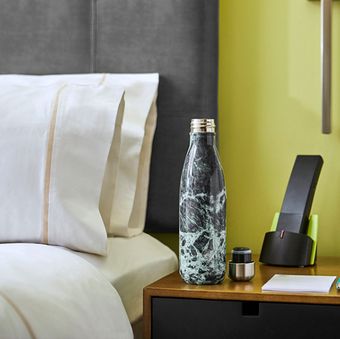 (2) S'well Bottle
These beautifully designed bottles have become the hottest trend in hydration. They sell tumblers and bottles in all sorts of shapes and sizes that will keep your hot drinks piping and your cold drinks frigid. This year, S'well is focused on supporting water programs in places in need, like Madagascar. Not only are you helping to give back, but these bottles are perfect for your workout, jazzing up your desk and fantastic for travelling. Also, the 25oz. size can fit a whole bottle of wine…hello picnic, here we come.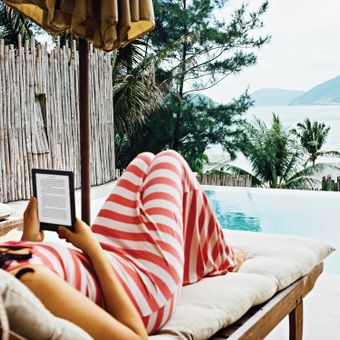 (3) Kobo eReader
Taking care of your mind is one of the most important factors of wellness, and if you ask me, highly underrated. Looking great is one aspect, but being mentally sound is another. The Kobo Aura H2O is a lightweight waterproof eReader, perfect for unwinding in the bath or reading on your break. This device is easy to stick in any purse or knapsack. Bonus: no one will know what you are reading, so devour those gory murder-mysteries or lust for the steamy romance stories free of judgement.
For the "I'm not a reader crowd", try Kobo's audiobooks and take multi-tasking to a whole new level. Listening on your way home from work is the perfect way to de-stress and separate your two worlds, while embracing a little 'me-time'.
(4) Lululemon Knapsack
Keep your stuff organized while you wander. This backpack has pockets for everything you need, wherever you find yourself. Having one bag for everything eliminates your excuses as to why you can't go to the gym after work, or ditch the heels and walk to work (there's a great compartment for your kicks). The bag also doubles as the perfect size for a weekend getaway and the fabric is water-repellent, durable, and easy to wipe clean.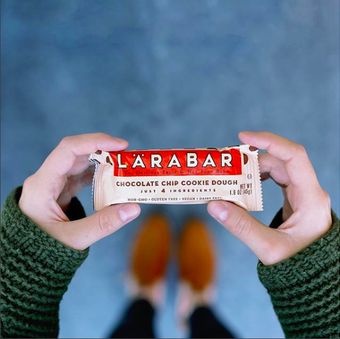 (5) Lara Bar
We all have those crazy days where it's 2 p.m. and lunch is nowhere in sight. For me, this is when "hanger" (a mix of anger and hunger) sets in. Stuff a couple of these bars in your work bag and keep the hangry monster at bay. We don't always have time for fresh pressed juices but these bars are loaded with fruits and nuts and are high in protein which is perfect to sustain you for a while, or for a quick bite before the gym.
Want more wellness content? Read How to be alone, but not lonely