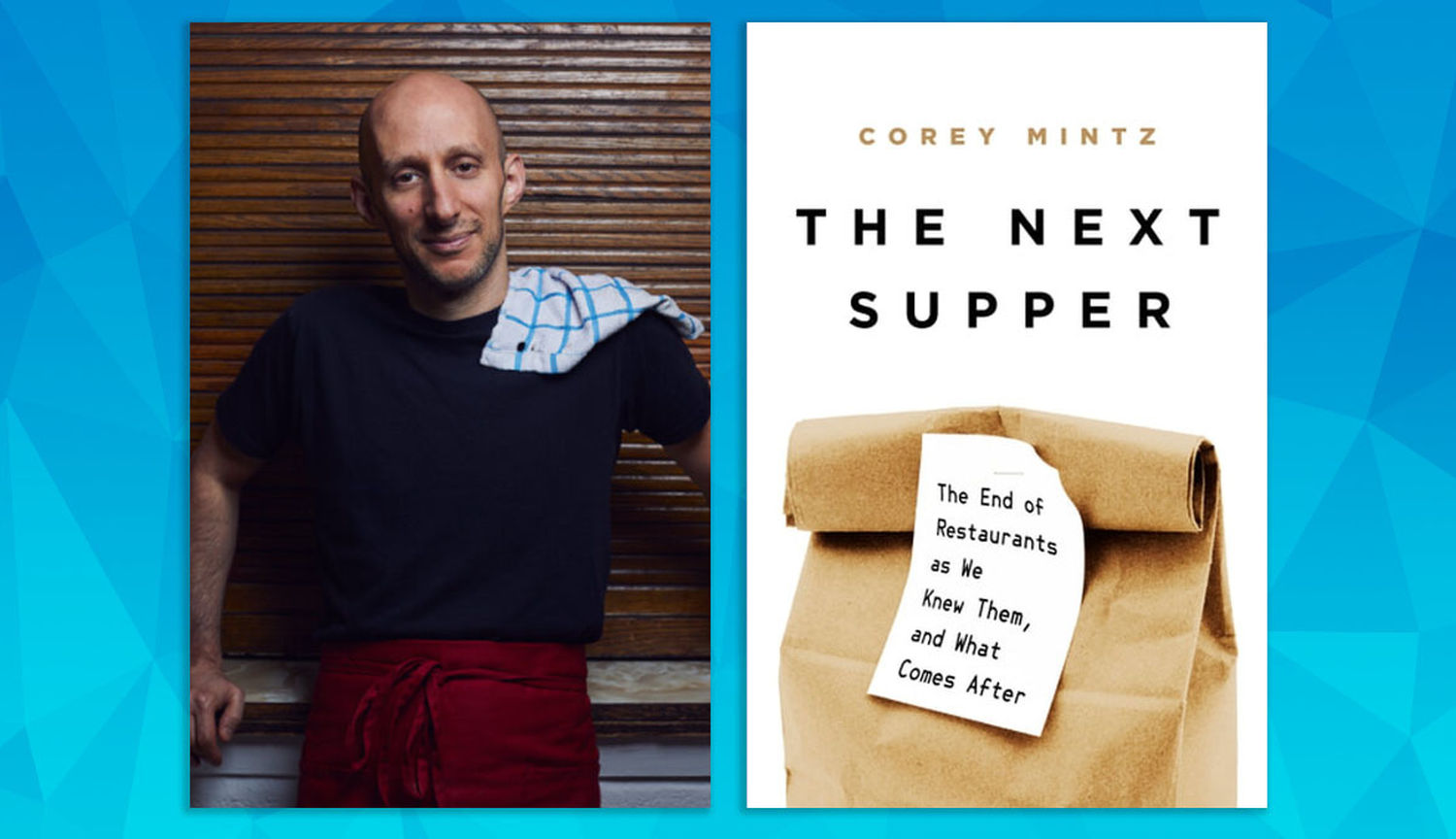 Food reporter Corey Mintz on the ethics of eating out
How many times have you hit up a restaurant this week? If you're like just over half of Canadians, your answer is at least once.
Restaurants are an essential part of our communities. And, these days, they're capturing an ever-increasing percentage of our food budgets, and dictating the types of foods we value and consume. But while restaurants are central to our lives, most of us know very little about how the places we eat are run, where they source the food they serve, or how they treat their employees.
Enter The Next Supper: The End of Restaurants as We Knew them, and What Comes After. In the book, his first, food writer Corey Mintz goes behind the menu to investigate the rarely seen underbelly of the restaurant world, from how tipping keeps some restaurant workers poor and how delivery apps are undermining restaurants' ability to stay in business to the impact the pandemic has had on restaurants big and small.

Through it all, he comes back to the same question: Is there an ethical way to eat out?



You were a cook before you were a journalist and author. What got you interested in cooking?
In my late teens, I moved in with my girlfriend. We were kids who didn't really know how to take care of ourselves. My mother had gotten me a cookbook, and I started cooking a few things out of it. I found some confidence from the execution of a recipe. I hadn't had a lot of successes early in life and I didn't feel good about myself in a lot of ways, and being able to do something well made me feel good. So I pursued it and went to cooking school. And I fell in love with cooking.

You cooked for several years in kitchens, then reinvented yourself as a food journalist. What prompted that move?

I cooked for six or seven years in a variety of restaurants, which allowed me to see the different ways restaurants worked. Writing is something I'd always wanted to do, but I was afraid to try. Luckily I did, and I managed to have some early successes, and I then became the restaurant critic for the Toronto Star.

My first day on the job, I pitched a story that would try to answer the question: Why is it that the fancier the restaurant, the less the cooks are paid? It took me a few years to develop the skills and contacts to report the story properly. When I finally did the story, it changed the direction of my career immediately, even though I couldn't see it at the time.
Is that when you decided to write The Next Supper?

I left the Star in 2015. I was upset to be leaving, but it pushed me to write more about the things that I cared about. At that time, most food writing was about who's the hot chef and what's the hot new restaurant. I was interested in writing about the other 95% of the story of restaurants that wasn't being written about in Canada. But I hit a dead end, not for lack of interest or ambition, but because of the limited scope of doing short form writing in newspapers and magazines. I needed a bigger canvas. And that's how The Next Supper started.
So you start writing the book pre-pandemic, you're out there researching and talking to people, and then there's a lockdown, and the restaurant industry changes overnight. What effect did the pandemic have on your book?

It felt like it changed everything but, in the end, I think it's the same book I set out to write. I just went about it differently.

"Why is it that the fancier the restaurant, the less the cooks are paid?"
In the introduction I write that on March 16, 2020, a few months after I started working on the project, I found myself on a conference call with nobody on it because every restaurateur in the world was on the phone with their lawyers and accountants figuring out what the hell they were going to do. I had had all these plans to travel and research, and all I knew was, I'm not going anywhere now. This book is going to be reported from my basement.

So I started calling everyone I'd spoken with over the last five months to find out how they were doing. And everyone was freaking out.

And then everything started changing, and everything I wanted to write about and all the conversations I wanted to start began happening. The impact of what I refer to as the predatory third-party tech delivery industry was a subject I've been writing about for several years. People would always say, that can't be right, Corey, if it was such a bad deal, restaurants wouldn't do it. That became a public conversation. And so did working conditions and wages.

What other changes have you seen in the restaurant industry during the pandemic?

The pandemic is forcing the industry to look inward in a way that it's been refusing to do for years.

When I first wrote that story about how cooks get paid, the majority of cooks wouldn't or couldn't talk to me. I'd publish a story and cooks and chefs would say, this guy doesn't know us and our culture, "let cooks be cooks, let cooks be men."

By the late spring of 2020, many out-of-work restaurant people were talking about what's wrong with the industry. And we've seen this mass exodus of talent. People who had a break and who were able to physically and mentally consider the conditions they were working under and rejected the old way. And that triggered a response from the industry. Enough people left that owners of fancy restaurants all the way to Burger King had to finally say, all right, when I said we can't pay you more because we'd have to charge more for food, all right, now we have to have that conversation.

"People who had a break and who were able to physically and mentally consider the conditions they were working under and rejected the old way."
Another change is that I'm seeing more and more people starting or taking over restaurants and coming to the business saying, this can't just be about selling food. They're asking, What good does my restaurant serve the community, or its constituents, the employees? I see more people willing to distance themselves from the old poisonous, hierarchical, manipulative managerial strategy of restaurants. And I think that's a huge gain.

What can diners do to make educated dining choices?

Delete your apps, engage restaurants in a conversation about tipping, and understand that there's a limit to how much we can change through consumer choices. We also need good policy to kick in. It matters not just who we vote for, but also what public awareness exists on the issues. We need to understand what's happening and we need to educate elected officials so they understand too.

What food books have influenced your thinking and writing?

I read Anthony Bourdain's Kitchen Confidential as a young cook and it really energized me. It illustrated what's special and exciting about what cooks do.

A food book that I read that was a real page-turner and an amazing education is Franchise: The Golden Arches in Black America, by Marsha Chatelaine. It's a connective history of the civil rights movement and fast food expansion in America. It was a tremendous history lesson. ◼

This interview has been edited and condensed for length.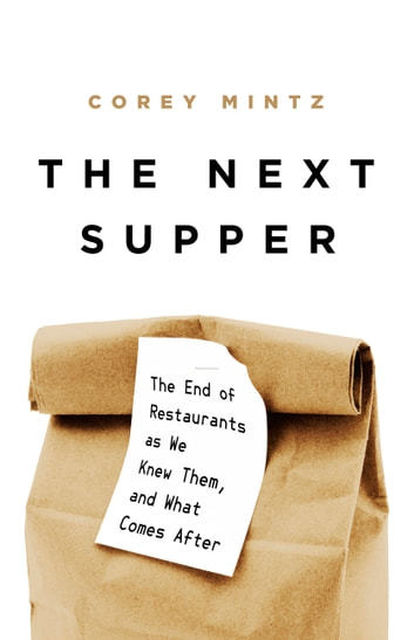 The Next Supper
From the farm to the street-side patio, from the sweaty kitchen to the swarm of delivery vehicles buzzing about our cities, everything about the restaurant business is changing, for better or worse. The Next Supper tells this story and offers clear and essential advice for what and how to eat to ensure the well-being of cooks and waitstaff, not to mention our bodies and the environment. The Next Supper reminds us that breaking bread is an essential human activity and charts a path to preserving the joy of eating out in a turbulent era.
View eBook