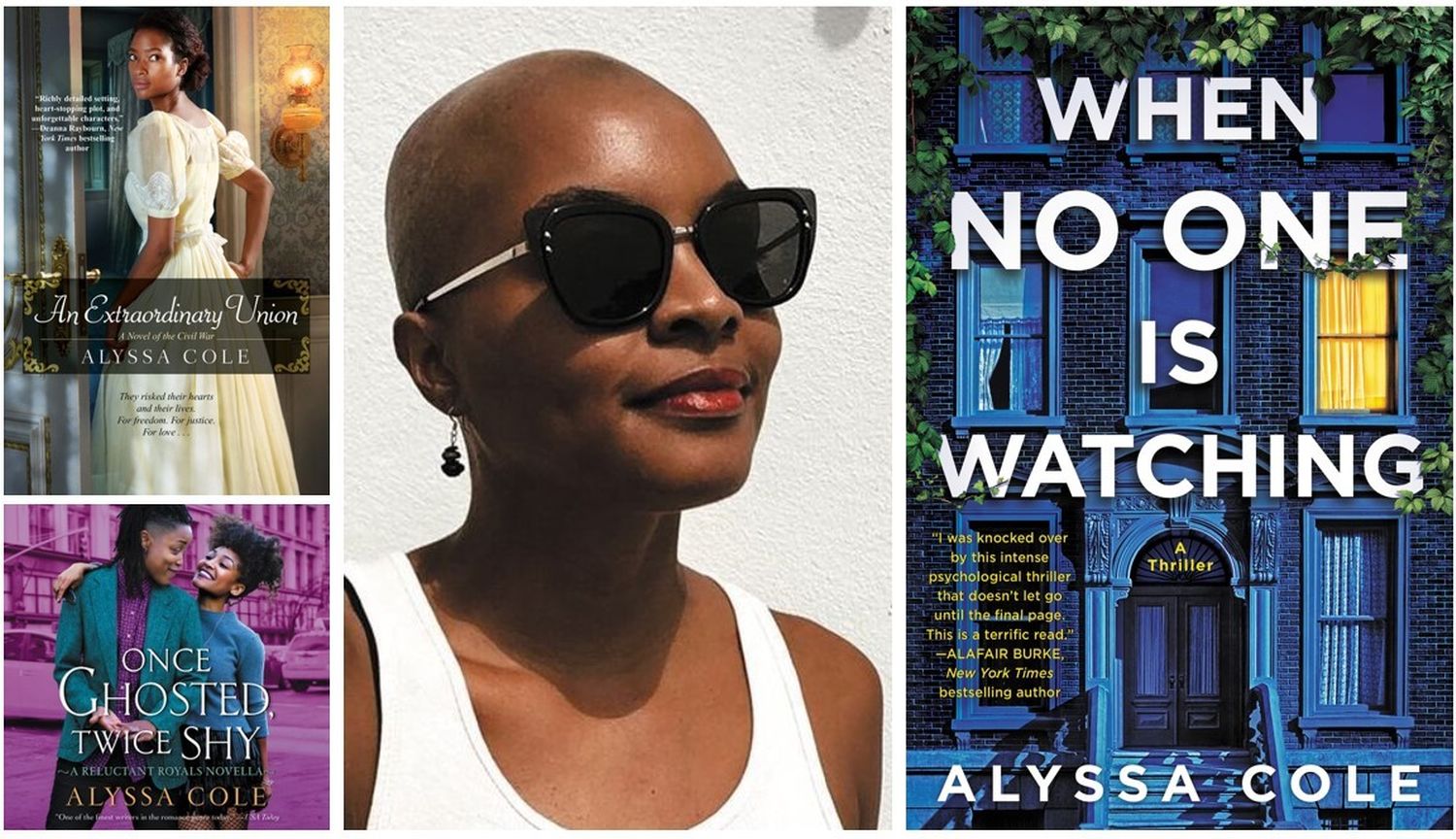 Genre-hopping author Alyssa Cole shares her sources of inspiration
Alyssa Cole is the bestselling author of the romance series The Reluctant Royals as well as the Off the Grid thrillers, and many more books spanning a variety of genres. Her new thriller When No One is Watching takes place in a gentrifying neighbourhood where all is not as it seems.

What are you reading now?
I just finished Mimi Grace's fantastic Make A Scene, which is a perfect fake-dating romantic comedy about a baker trying to find a wedding date for the marriage of her cousin...to the baker's ex-boyfriend. She finds an unlikely assist in one of the owners of the new gym that's opened next door and has been stealing parking spots. The writing is great, it's chock full of excellent banter, and left me feeling happy and buoyant.
What's a book that inspired you to become a writer?

Hm, this question is hard because I wanted to be a writer before I could read, so I don't necessarily have that particular kind of inspiration. One of many books that influenced me that I haven't had a chance to talk about much is the YA novel Unicorns in the Rain, by Barbara Cohen, about a woman who meets a stranger on a train who brings her home with him, and she discovers his family is preparing for the second great flood by building an ark. It had so many ingredients I love and continue to write now, in various formats: romance, mystery, dystopia with a side of imminent apocalypse.
Do you draw on different books for inspiration in different genres? How do you manage such a diverse reading life?

I don't think books in the same genre are the only place to get inspiration. Writing is a bit like being stranded on an island; every book you read is the tide coming in and then leaving behind a tool that you may or may not want or need but will probably come in handy one day. It doesn't matter where the tool came from.
I don't read as much as I used to, or a fraction as much as most devoted romance readers for example, but audiobooks help (I can read while driving, cleaning, etc). I also don't force myself to read things that don't hold my attention. I go read something else (or a comfort read). Sometimes I go back to that book later and love it and sometimes it's just not for me. But I want reading to remain something I enjoy, not just become another part of my job, so I try to read enthusiastically which helps with reading many different things.

When No One is Watching draws a link between the domestic noir genre of thrillers and the feeling of being gaslit by racism, which only seems like an obvious connection now that you've drawn it. Can you explain a bit about how you conceived of the book?

I'm a Black woman, so a lot of the gaslighting via racism was inspired by lived experience. At times, it can constantly have you feel like you're losing your mind because, at the end of the day, it's arbitrary and incomprehensible and can come out of nowhere and even from people who seem cool or institutes that are supposed to protect you. So with Sydney, I tried to address real life stressors and mental health issues Black women deal with as well as one of the main exacerbators of them: institutional racism. ◾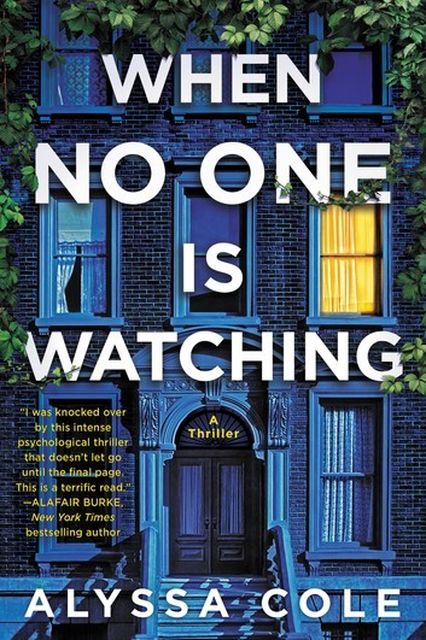 When No One is Watching
Sydney Green is Brooklyn born and raised, but her beloved neighborhood seems to change every time she blinks. Condos are sprouting like weeds, FOR SALE signs are popping up overnight, and the neighbors she's known all her life are disappearing. To hold onto her community's past and present, Sydney channels her frustration into a walking tour and finds an unlikely and unwanted assistant in one of the new arrivals to the block—her neighbor Theo.
But Sydney and Theo's deep dive into history quickly becomes a dizzying descent into paranoia and fear. Their neighbors may not have moved to the suburbs after all, and the push to revitalize the community may be more deadly than advertised.
View eBook
View Audiobook