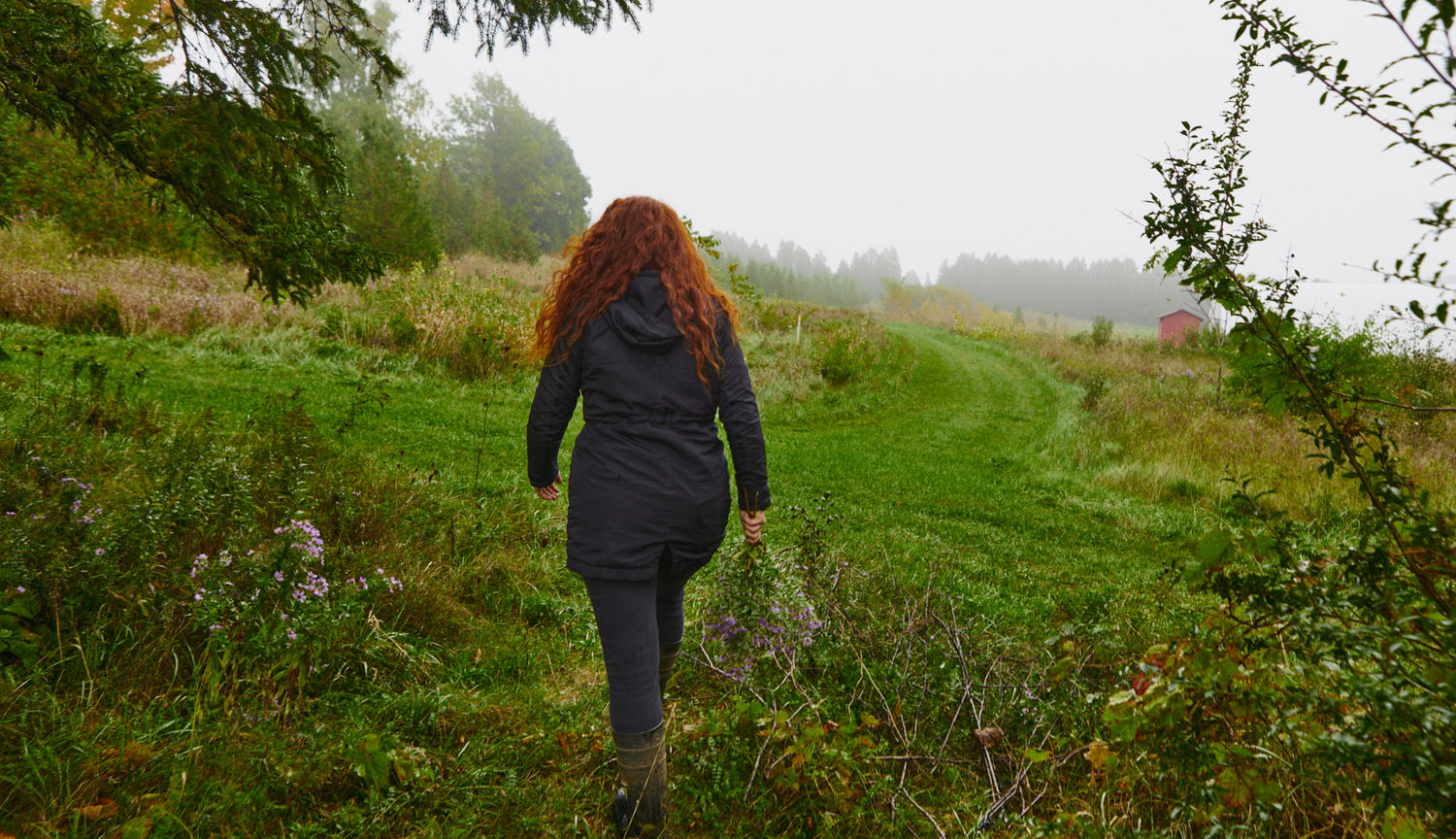 Gillian Murphy: podcaster, minimalist, bookworm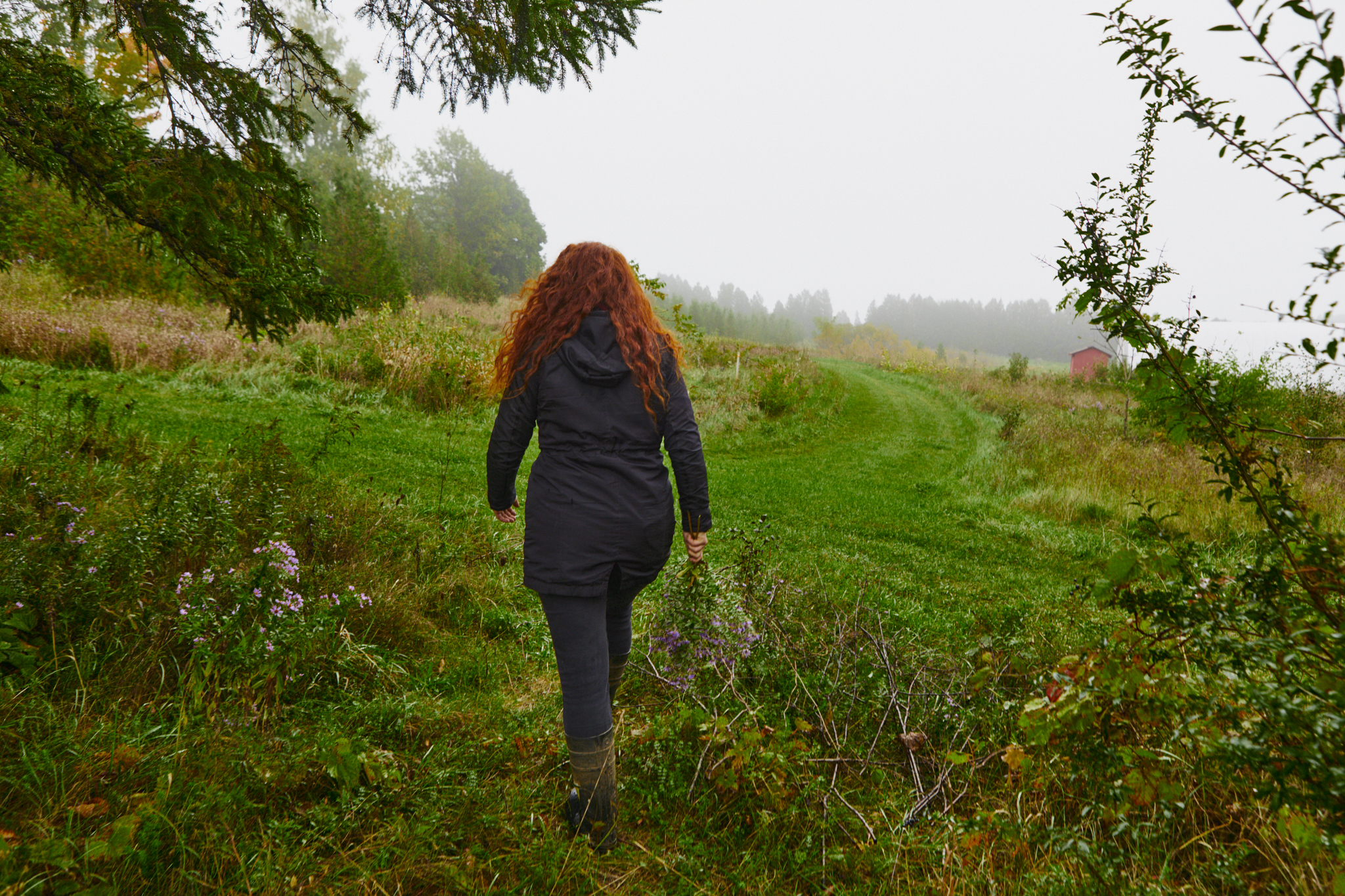 Photo Credit: Ted Belton
After the sudden passing of a friend, Gillian Murphy decided to switch gears and live life without regret. Remembering a trip to the Philippines where she had fallen in love with a farm, Gillian packed up her life in the city, ventured up north and embraced the minimalist life. Gillian now spends her days farming, podcasting, and devouring books to no end. We visited her a few months ago to pick her bookish brain and explore the beautiful landscape.
What are your earliest memories of reading?
My earliest memories of reading were avoiding doing chores by quietly reading the The Royal Diaries by Scholastic Press in conjunction with the The New Adventures of Mary-Kate and Ashley mystery series. I blame the Olsens for my true crime obsession.
As a shy, anxious child, I was too afraid to live the big, adventurous life I wanted. Books were a safe haven where I could have interesting experiences and explore new worlds, all from the comfort of my parents' house.
What lead you to organic vegetable farming? What attracted you to that lifestyle and line of work?
I have always been attracted to sustainability; whether it was becoming a minimalist, a vegetarian, or getting an eReader, it's a huge part of my life. I was led to organic vegetable farming by embracing the quote: "be the change you want to see in the world." It is the intersection of my purpose, which is making the world a better place, and my happiness, which is eating delicious food.
Did you read anything in particular to prepare for your move to the farm?
No, but I should have. If I could go back in time I would tell past Gillian to read The New Organic Grower by Elliot Coleman. Or, like, any book about plants at all. C'mon, Gill.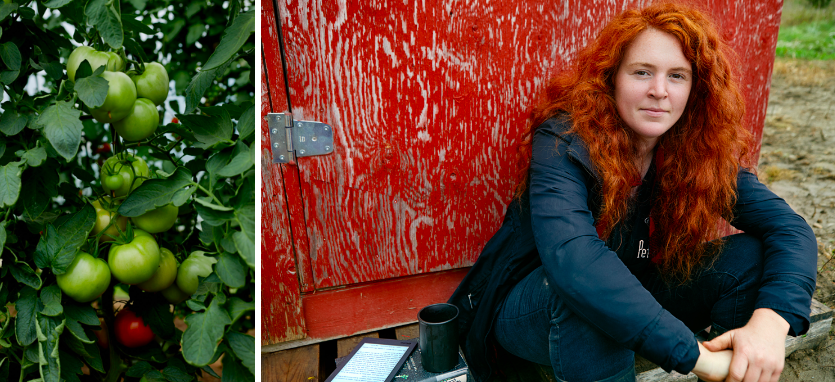 Photo Credit: Ted Belton
Which books, if any, made the journey with you to the farm?
I brought Modern Cider by Emma Christensen because I held onto false hope of magically becoming a kitchen witch and brewing my own cider. I also brought a copy of Catch 22 that my uncle gave me a couple years ago. I bring it everywhere but have never actually read it because I'm afraid it won't live up to the hype - always a risk with classic novels.
Since moving to the farm, have your reading habits changed? When do you find time to read?
Normally I'd read on transit or before bed, however on the farm you have to steal time during the work day because at night you can only get two paragraphs into a book before you're comically open-mouth snoring.
So at lunch, I will sneak away with a book and a cup of coffee. It's a really precious time for me to read and reflect. Everyone should read and hide on their lunch break!
What are you reading at the moment?
What is Biodynamics? by Rudolf Steiner. There's serious, un-sarcastic talk of gnomes two pages in...I'm trying really hard to keep an open mind.
What are you looking forward to reading next?
Catch 22 - just kidding. Honestly I will grab the first thing that is escapist and fun. I need a break from lettuce-related things.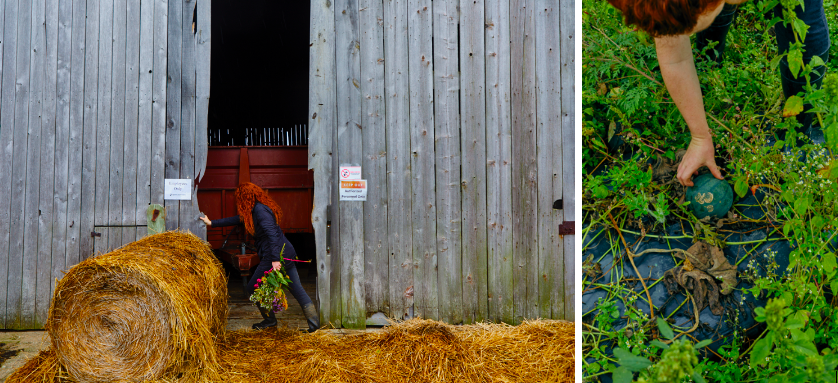 Photo Credit: Ted Belton
Tell us about your podcast, Millennials vs. Classics.
It's a podcast I host where a guest and I discuss a classic book, but not how you're thinking. We treat these works of art the same way we treat an episode of reality television - there's no editing our thoughts to make them scholarly and there's no pressure to completely understand the book. I genuinely want to know if my guest thinks that Mr. Knightly comes across as "sexy" equally as much as I want to hear them apply queer and feminist lenses to Anne of Green Gables.
Where did that idea come from?
I found the tension between "millennial" and "classic" to be so interesting. The names denote that these two things should be kept on opposite sides of any spectrum, but I was curious to find out what would happen when they got thrown together. Also, I wanted my friends to read the classic novels I was into and talk to me about them - so I appealed to their vanity.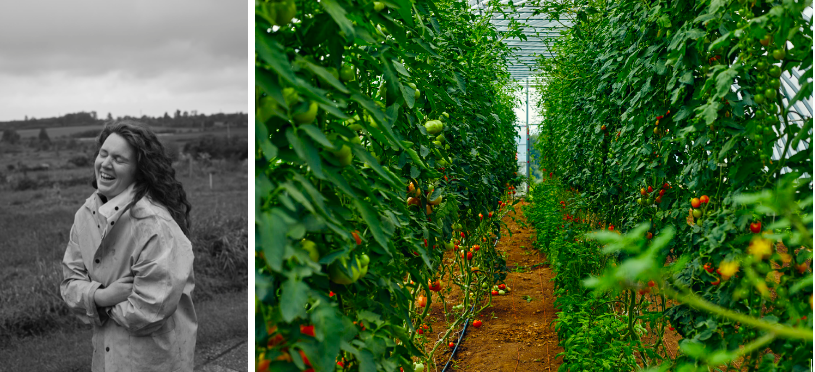 Photo Credit: Ted Belton
What do you hope to accomplish with the podcast? Is there a conversation you'd like to spark?
There was no agenda to the podcast other than to make my friends talk with me about my favourite things - however, I recognize the unintended message has turned out to be twofold. First, reading classics can be fun and entertaining (unlike school). Second, you don't have to have fifteen university degrees to validly talk about Emily Brontë in a public place; everyone is an expert in their interpretation of what they read, so go ahead and say "Heathcliff is just bat-sh*t crazy". You're right.
Is there a book you most enjoyed discussing on the podcast? Perhaps one for which you gained an unexpected appreciation?
I was surprised that I loved discussing Anne of Green Gables. I had always hated it because I was compared to her (we both have red hair), but looking at it through a queer and feminist lens with someone who loves the book dearly, my friend Eliza, I learned that it is such a deeply relatable story about resilience.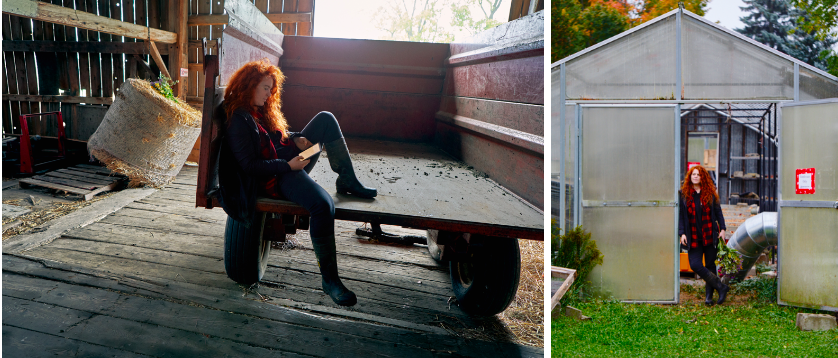 Photo Credit: Ted Belton
Is there one sentiment or quote from a favourite book that you find yourself coming back to, again and again?
When I was seven my mother read Harry Potter and the Goblet of Fire. There is a moment in that book that, if I'm honest, probably changed my life. Sirius Black says to Ron, if I'm remembering it correctly: "If you want to know what a man's like, take a good look at how he treats his inferiors, not his equals."
I don't see the environment as inferior, but I do see it as something that is being abused - and I would be a real Barty Crouch if I didn't do my part in treating it nicely.
Lastly, can you give us a sneak peek at what books are coming up for discussion on future episodes of Millennials vs. Classics?
I'm pumped to read The Secret Garden.
Gillian's current booklist:
For similar blog content, read Portrait of a Listener: DJ Josephine Cruz