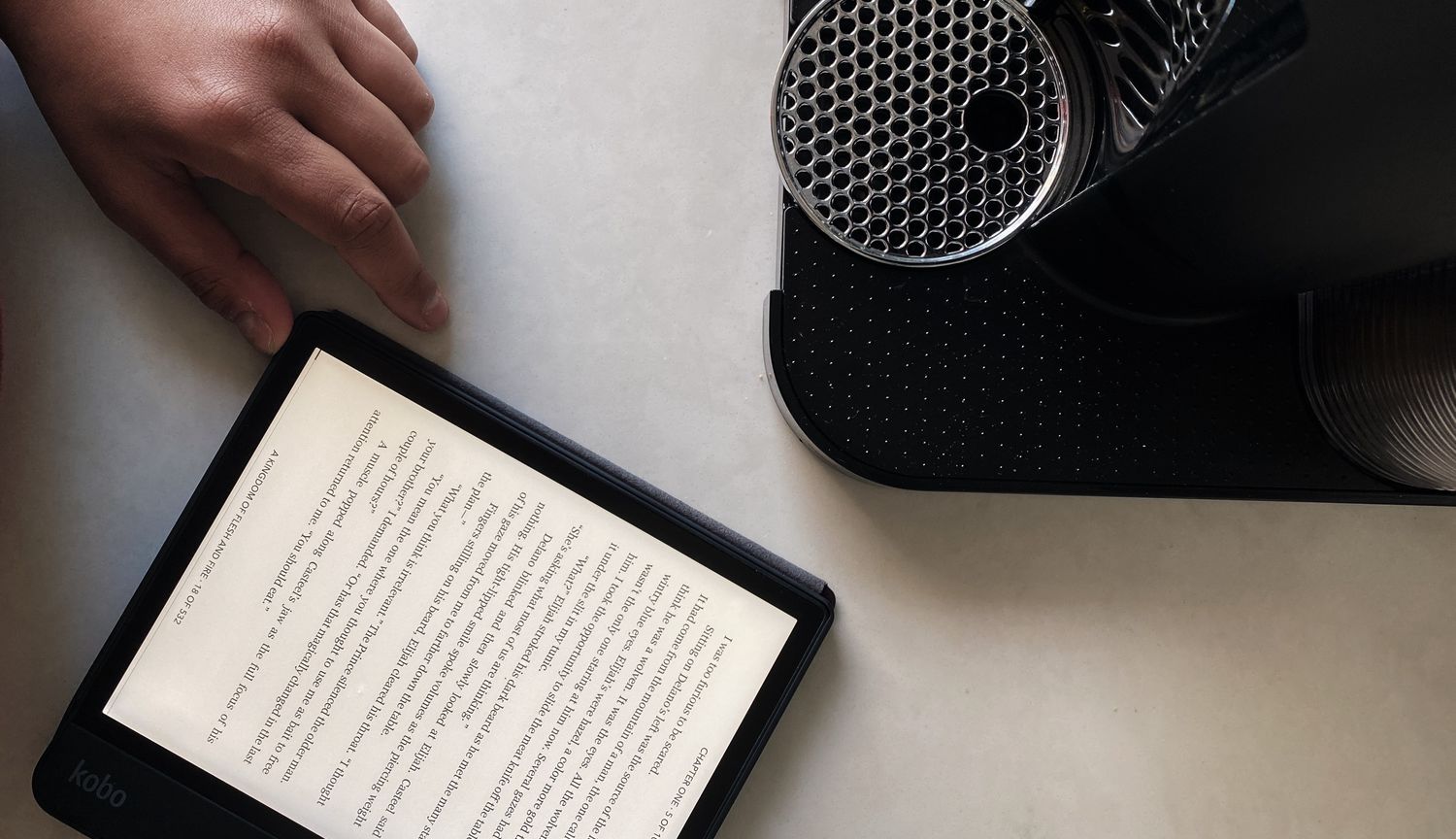 How an avid reader discovered distraction-free digital reading
In this installment in our #FreshlyDigital series, the story of a bookstore-browsing page-turning booklover who became a digital reader
Fatma Othman, a social media strategist (and wizard) who has done work for some of the biggest brands in the world, was a die-hard book shop wanderer, library drifter and paper-lover who thought reading and holding a book and turning pages were all the same thing.
Then, pandemic. Lockdowns, shut-downs, closed shops and the expense of ordering even more books when reading was the main entertainment while stuck at home changed her mind about the world of ease and access that is digital reading.
She's not looking back. Here's how Fatma became #freshlydigital: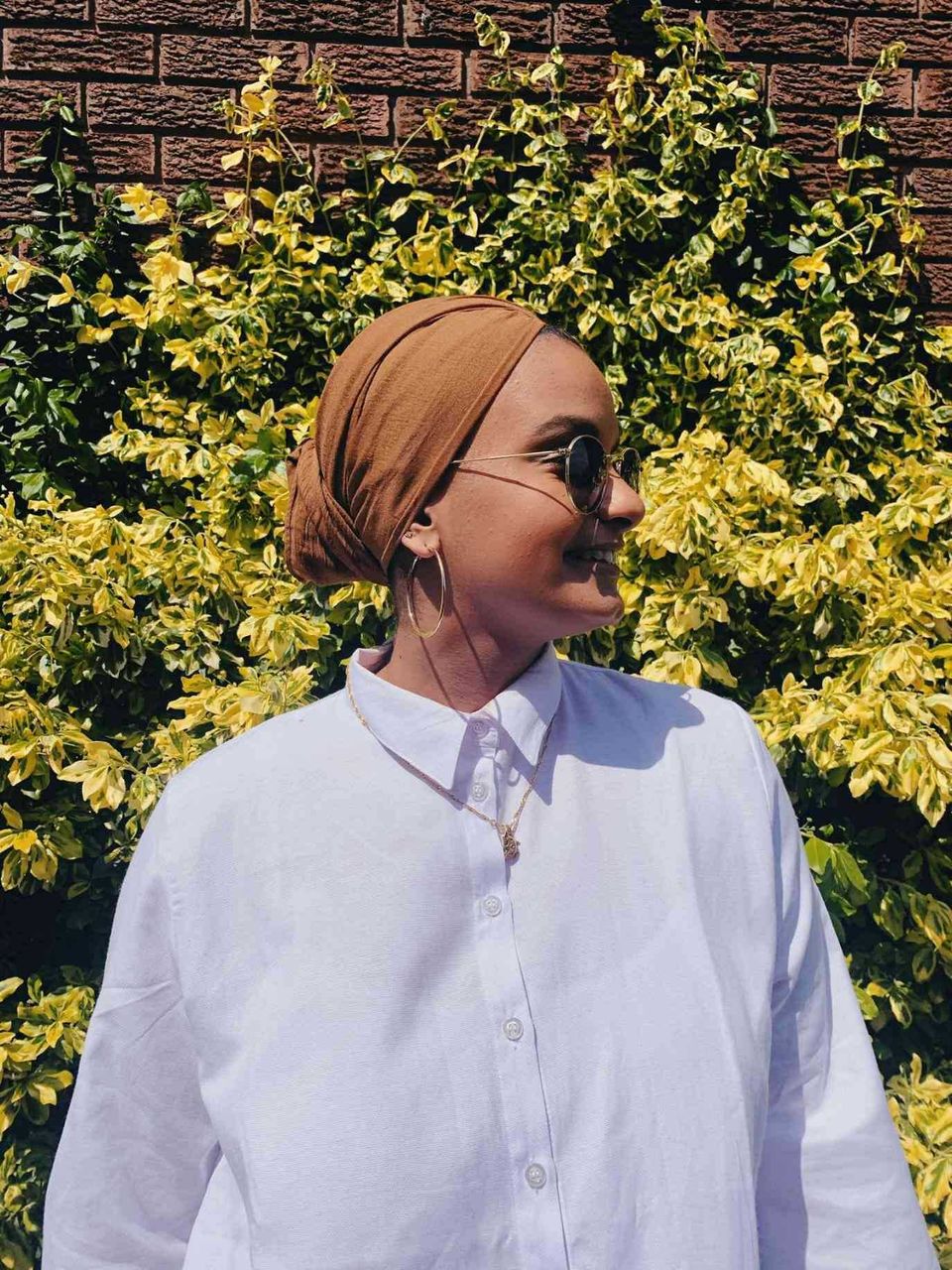 What inspired you to want to try a Kobo? What held you back until now?
I was a bit of an elitist who assumed that reading notable books "digitally" wasn't the same experience as feeling and touching pages.
My phone screen is quite small, and I didn't want to buy an electronic device that would just be an extension of my computer and would distract me into doing other things. I also started purchasing a lot more books which became expensive. I grappled with it for a while and heard a lot about the benefits - being able to read at night, the accessibility of your books in one place, being able to sync books through Overdrive/Dropbox. It was a no brainer.
What was the first book you read on your Kobo?
From Blood and Ash by Jennifer Armentrout.
What was good about the experience? What did you struggle with?
I struggled with not "feeling" how many pages I had left, and also the ergonomics of holding the device in different angles. When you hold a book up there are only so many ways you can situate your body to read. With a Kobo you really have to test and learn the most comfortable way you want to read. But there's no way you can hold up a cup of tea with a real novel in your hands in the same way you can do it with a Kobo (and not be paranoid!).
Library aficionado, bookstore junkie or online book shopper? Why?
When I was in elementary school we had a Bookmobile that used to visit every week with pulls from the local library. I used to love it until I racked up a crazy fine (crazy as in, $30 which was a lot for a kid) for an unreturned book. I then turned to borrowing books from friends, and when I could afford it, to visit bookstores. I've turned to online book shopping thanks to the pandemic but there's nothing like the feeling of aimlessly walking through a bookstore with no real objective other than to look at covers and read summaries.
Do you move between print and eBooks now? Which feels more natural?
Yes! I think it's the best of both worlds really. When we return to a travel-to-work scenario I know I'll probably rack up more reads on my Kobo than print, but for now I am happy switching between them.
What book(s) do you consistently recommend?
Homegoing by Yaa Gyasi
Quiet: The Power of Introverts in a World That Can't Stop Talking by Susan Cain
Speak by Laurie Halse Anderson
What book(s) are on your "to be read" list?
How to Be An Anti-Racist by Ibram X. Kendi
Carry On, Warrior by Glennon Doyle
An Ember in the Ashes by Sabaa Tahir
How do you discover what to read next?
BookTok (the TikTok hashtag and community of readers), GoodReads and friends!
What book would you recommend to anyone in a reading rut?
A Court of Thorns and Roses by Sarah J Maas. It reignited my love for YA and Fantasy, and offered an escape from the real world that I craved early on in the pandemic.
How important is reading to your daily life?
Very important. Fiction novels give me a perspective and let me travel elsewhere. Nonfiction grounds me in reality - whether it's books about social issues (like The Skin We're In by Desmond Cole, or An Inconvenient Indian (by Thomas King), short essays (like Trick Mirror by Jia Tolentino, or One Day We'll All Be Dead and None of This Will Matter by Scaachi Koul) or even autobiographies (Shoe Dog by Phil Knight).
Describe your ideal reading experience: When, where, what, how?
On vacation, my phone and computer far away from me, and swinging on a hammock with the sun hitting just right. Ideally with some snacks, and then I can put my book down and take a nice nap.
(Note: eReaders are great for reading outside -- no glare, and the font is clean and crisp. - Ed.)
Thinking back, how was your first experience with your new Kobo eReader – easy/hard/annoying/fun? Be as specific as you can about features you liked and how it changed the way you read.
So easy. I couldn't believe how I denied myself the pleasure and ease of using an eReader. Downloading a book, starting it, finishing it - so seamless. The features like sleep mode, or even "bedtime" (which I always ignore). Turning a page feels different in theory, but your hand still moves up to tap or click on the button to turn a page, you can highlight or tab sections of a chapter that you want to go back to (like tabbing a book) and the best part of it is that you can toggle through multiple books if you want to. ◼