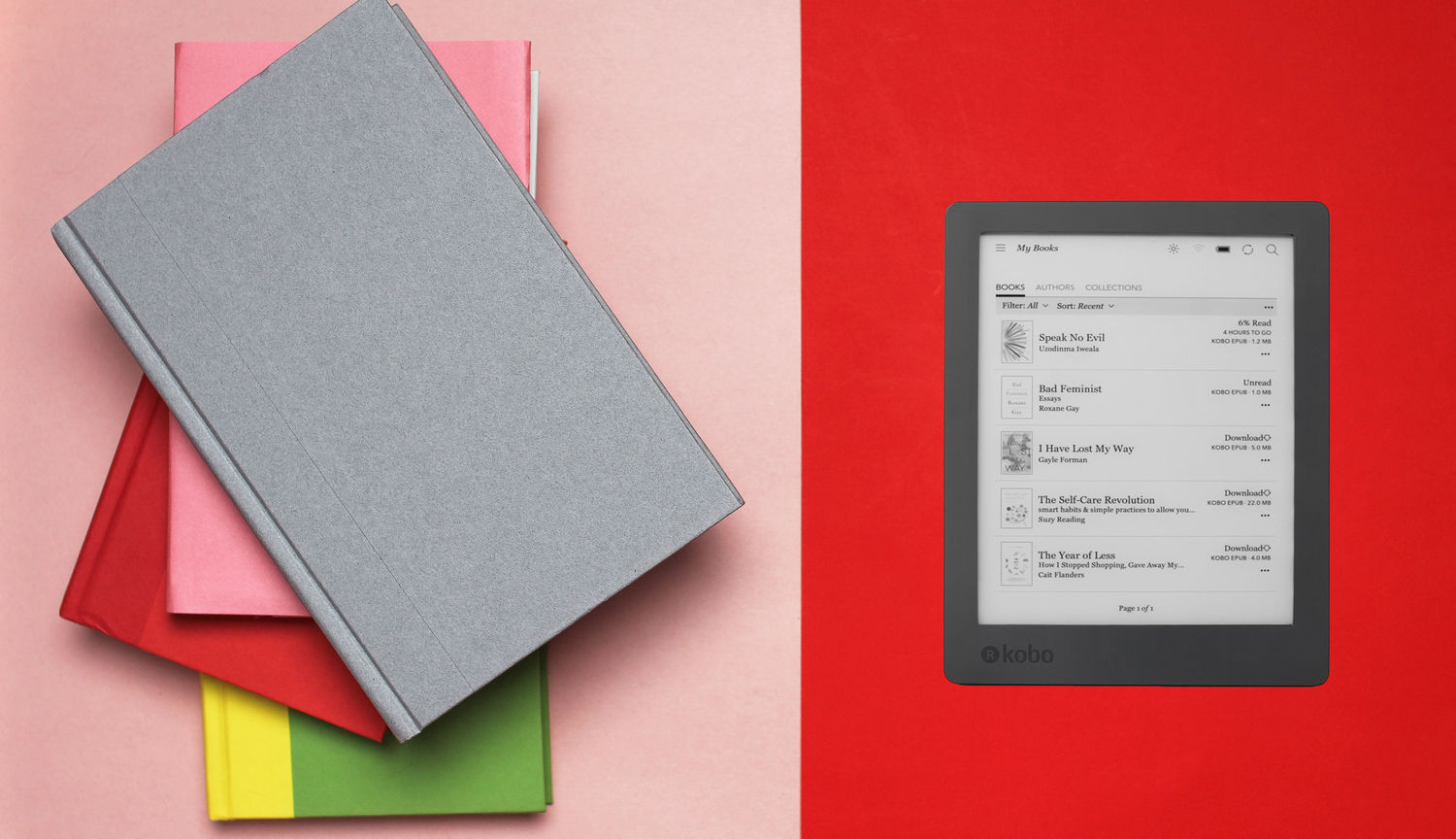 How to use the Kobo Wishlist feature
Whether you're super-organized or flying by the seat of your pants, the Kobo Wishlist is a great way to keep an eye on the books you want and to build your TBR pile-to-be.

Add eBooks and audiobooks to your Kobo Wishlist and they'll be there whenever you're ready for them. Here's a step-by-step guide for using the Kobo Wishlist feature:

On a Kobo eReader:
While shopping for an eBook, tap on the book cover you're interested in.

The book's detail page will appear and show you a book synopsis, reviews, and other related books.

Tap + Wishlist beside the book cover and voila it will be added to your Wishlist.
More Kobo eReader Wishlist help HERE

In your browser:
Go to kobo.com and search for the eBook you want to read.

Click on the heart icon 🤍 on the details page of any eBook or audiobook.

Review your activity in the "My Wishlist" menu.
On the Kobo Android app:

Tap the Kobo Books app icon.

Tap the Menu icon at the top of the screen.

Tap Store.

Tap the cover of the eBook or audiobook that you're interested in.

Scroll down the page slightly and tap Add to Wishlist. A confirmation message will appear at the top of the screen.

On the Kobo iOS app:
The Kobo app for iOS does not support Wishlist due to an agreement between Kobo and Apple. If you use an iOS smartphone or tablet, you'll need to purchase items on kobo.com. Refer to the section above on using the Kobo Wishlist in your browser.