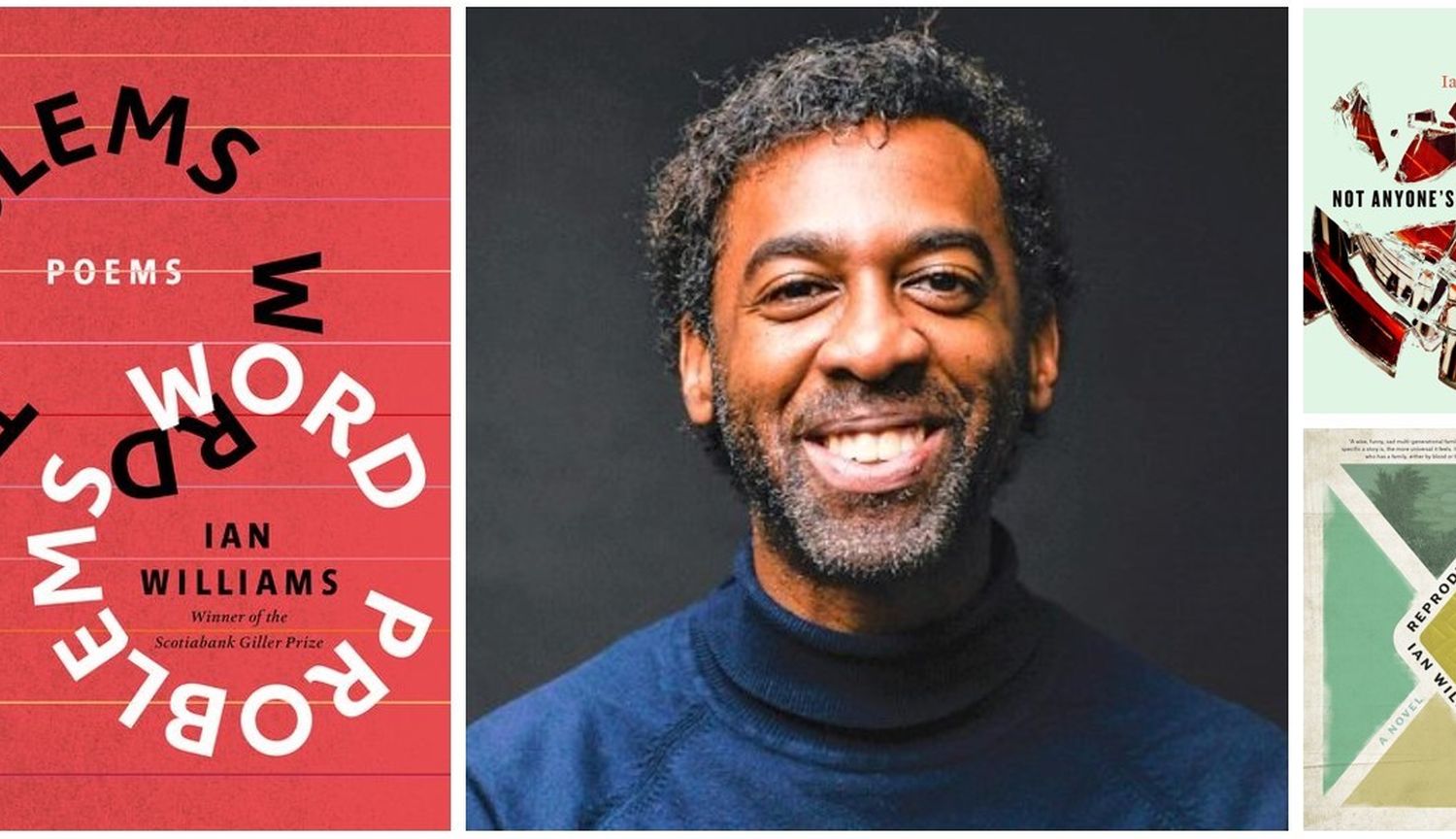 Ian Williams on reading and writing—and Word Problems
What are you reading lately?
Right now, I'm reading three books from the future, meaning they're not released yet. Quite a bit of my reading involves unpublished work, like student work. Naturally, most readers only get to see books that are published, boats on the surface of the water, so I feel fortunate that I get to see submarines before they surface.
Let's see, in terms of boats and genre, the last books I read were fiction, fiction, short story collection, memoir, textbook (for research purposes). On the horizon, I have fiction from Lynn Coady, Viet Thanh Nguyen, Jael Richardson, and Rachel Yoder (a writer I haven't read before but the novel looks really cool), and quite a bit of poetry to catch up on.
Your new poetry collection Word Problems is your first book since you won the Giller Prize in 2019 with Reproduction. Were these poems long-brewing, or did they come after your big win? Did such broad public recognition make writing feel different?
I never really stop writing poems. After my last collection, Personals, I wrote poems when the spirit moved me. I taped them on the wall and lived with them for years (ask anyone who visited my first apartment in Vancouver). So Word Problems really took shape on a wall while Reproduction was in production.
It's good to have a project in the background while one is in the foreground. Word Problems was singing backup for a few years while Reproduction was going all Mariah Carey in the spotlight. And now Word Problems is singing its little song and there's another project in the wings waiting for its moment on stage. There might be an intermission at some point while I work on a bold project I have in mind. But that hiatus won't be because I feel any pressure. I don't feel any pressure after the Giller. I feel mostly warmth and gratitude. My muscles feel loose enough to keep running.
Poetry has seen such a resurgence in the last few years. But you've been writing verse for a long time now. Do you see poetry landing differently on readers now? Does your teaching career shape your understanding of where readers are coming from with each new class of students?
Poetry has always appealed to young people—at least, personal expression has. What's changed in the last twenty years is that young people have real power in shaping culture via their preferences thanks to social media. If they want a certain kind of poetry, they can find that poetry and support its corresponding community pretty easily. I like seeing the accessibility of poetry, its availability. I still would like to see chapbooks in airport bookstores or as part of the in-flight entertainment. If any publisher wants to create a line of flight reads (light reads), hmu.
What's a book you're looking forward to reading?
I know what you mean by that question but you know what? I've been missing Heather O'Neill. I'm waiting for what she writes next. And there's an American poet, Dara Wier, who has never disappointed me. I want to read whatever is on her computer now. As I said earlier, these days I'm reading the future instead of the present.
In terms of books that actually exist or will, I hope everyone, including people who think poetry's not for them, reads Molly Cross-Blanchard's poetry collection, Exhibitionist. ◼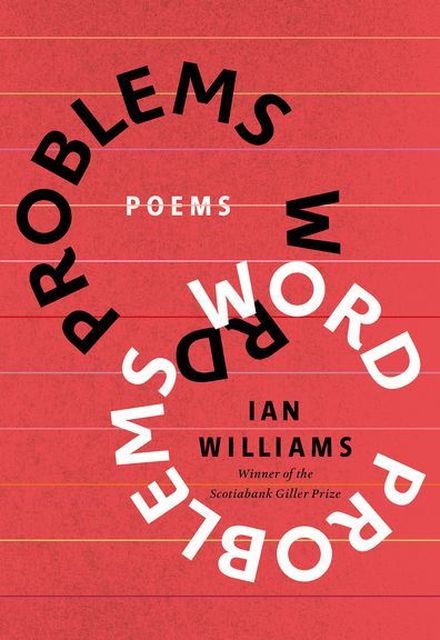 Word Problems
Frustrated by how tough the issues of our time are to solve – racial inequality, our pernicious depression, the troubled relationships we have with other people – Ian Williams revisits the seemingly simple questions of grade school for inspiration: if Billy has five nickels and Jane has three dimes, how many Black men will be murdered by police? He finds no satisfaction, realizing that maybe there are no easy answers to ineffable questions.

View eBook