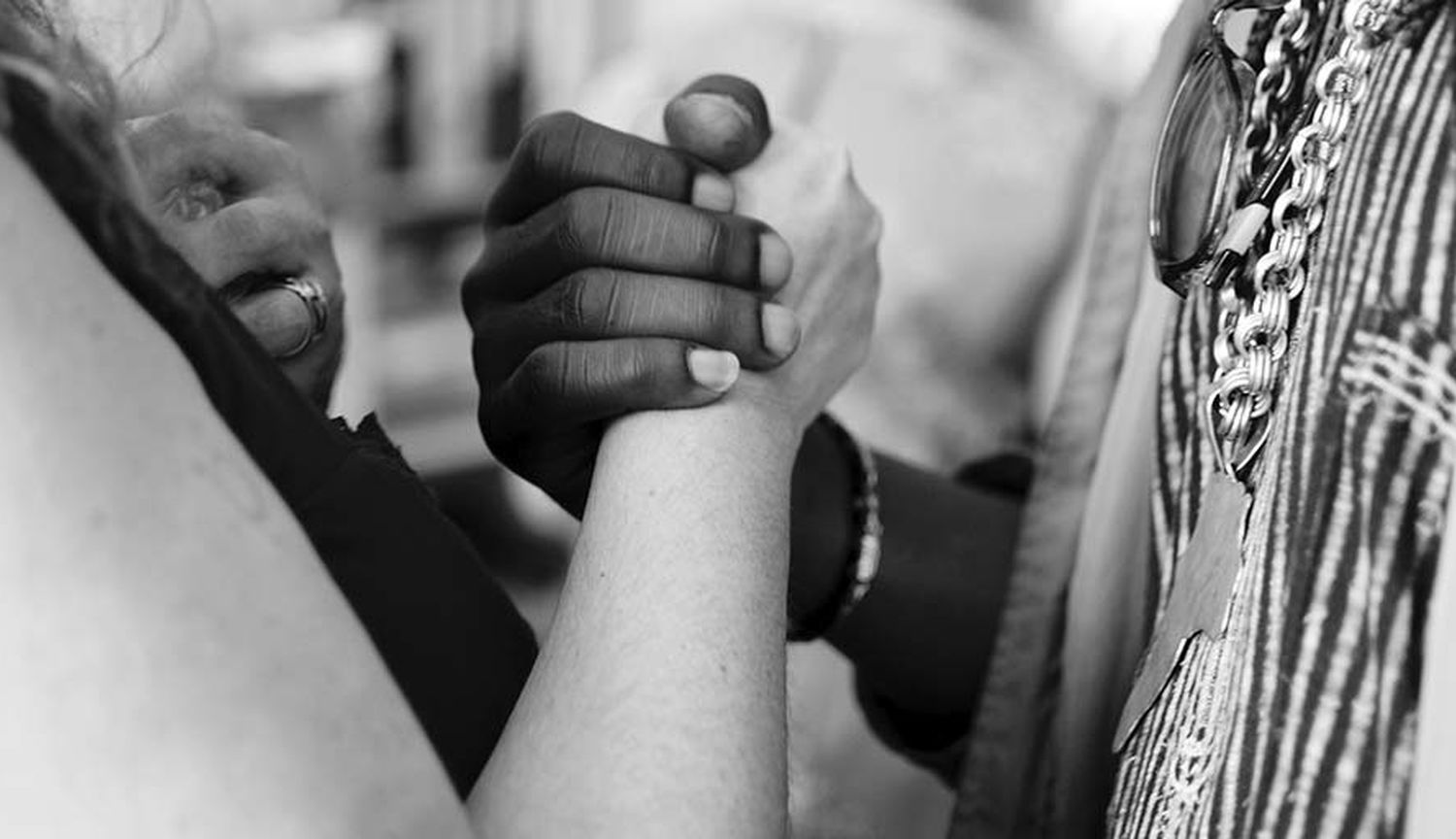 The importance of human connection
"The most important thing people need to heal, succeed and thrive is human connection. A sense of belonging. A community of support. For human connection creates incredible resilience."
A Good Wife: Escaping the Life I Never Chose
A Good Wife: Escaping the Life I Never Chose tells the harrowing and inspiring story of a young girl who grows into a woman of courage and power in the face of oppression.

View Book
Last month, I moved from Mississauga to Toronto. The move took weeks, as I wanted to make sure I purged as much as I could and took only what we need. A few weeks before our move date, I rented a pickup truck early Sunday morning to drop off donations to Value Village. Mid-morning, I got a call from a friend about a Syrian refugee family who had just moved into Mississauga. A single mother with three daughters, trying to start a new life in Canada. My 18-year-old daughter and I then loaded our pickup truck and made four trips to her home to drop off all our usable furniture, clothing and household items, and spent the rest of the day getting to know her wonderful little family. Her 14 year-old-daughter is interested in volunteering. The little 8-year-old girl had been asking her mother for a TV and squealed in delight when my daughter carried ours in to their living room.
As the mother shared her life stories, we were humbled by her gratitude, generosity, courage, and her beautiful, warm smile. We were inspired by her tenacity and determination to keep moving forward to create a happy, safe new life for herself and her girls. Most of all, we were touched by how so many Canadians have helped her along the way. Her landlord who took her in as a tenant and deferred the rent until her welfare kicks in. The new friends who helped her learn how to open a bank account, get a cellphone, and enrol her kids in school. We hugged, we cried, we laughed.
As I listened to her journey, I was reminded of mine. Arriving in Canada as a child bride, becoming a teenage mother and isolated from the world outside, I often felt alone and unseen. I was scared and lost. Yet the dream to go to school never left me. My ambition became my catalyst to pursue my education, leave the marriage, build a life of freedom for myself and my girls, and speak up for change.
As I reflect on my journey, I realize that the biggest game-changer in my life was not how smart or hard-working I was – it was the people I had around me. My friends who watched my kids when I went to class or court, and who showed up with ice cream to drown my sorrows after a bad day. My professors who spent hours motivating me to believe in myself. My mentors who helped me with critical decisions in my life. By having faith in me, these people taught me to have faith in myself. And as I've gone on to pay it forward by raising my voice and mentoring others, I've seen the ripple effect continue.
These experiences show me again and again, that the most important thing people need to heal, succeed and thrive is human connection. A sense of belonging. A community of support. For human connection creates incredible resilience.
When we connect from a place of humanity, what fades into the background is where we were born, the colour of our skin, the gender we identify with, the faith we practice, or who we choose to love. Because when we connect authentically, we realize that what unites us is far greater and more powerful than what divides us.
By relating over shared experiences rather than disconnecting over perceived differences and practicing the courage to show up as who we are, we give others around us permission to do the same, building trust and confidence, a common sense of values, and the emotional muscle to allow ourselves to fail and to empower each other to get back up.
We realize a profound thing: We do not have to do it alone, because we are not meant to do it alone. We create collective resilience in ourselves, our families, our teams, and our workplaces. And we move towards a better world, for ourselves and our future generations.
There are so many differences between me and my new Syrian friend – we never lived in the same place, we did not speak the same language, and we didn't share the same culture. Yet, I could relate to her experiences so profoundly. I saw in her a strength to rise above adversity and motherly love that mirrored my own. I felt the impact of the people who helped her along the way in my heart, as I would not be where I am if it weren't for similar people in my journey. And I resonated with her drive to learn, grow and carve a new life for herself and her daughters.
What had started out as a boring, mundane day of moving and chores had turned out to be one of the happiest, most inspiring days we've spent together as a family.
The day reinforced my faith in humanity, in the power of love, and the importance of connection. These forces that unite us are so much more than whatever is supposed to divide us.
All we need is to open our hearts.

SAMRA ZAFAR is an award-winning international speaker, human rights activist, author and social entrepreneur. She graduated among the top students from the University of Toronto, where she currently serves as an alumni governor while pursuing a rewarding corporate career, and mentors many abuse survivors in their journeys to build a life of respect and freedom. Her free time is dedicated to her two beautiful daughters and her passion for empowering others through her advocacy and non-profit work. Her memoir, A Good Wife: Escaping the Life I Never Chose was published this year.
Want more book recommendations? Read these selections and discover the world through literature.