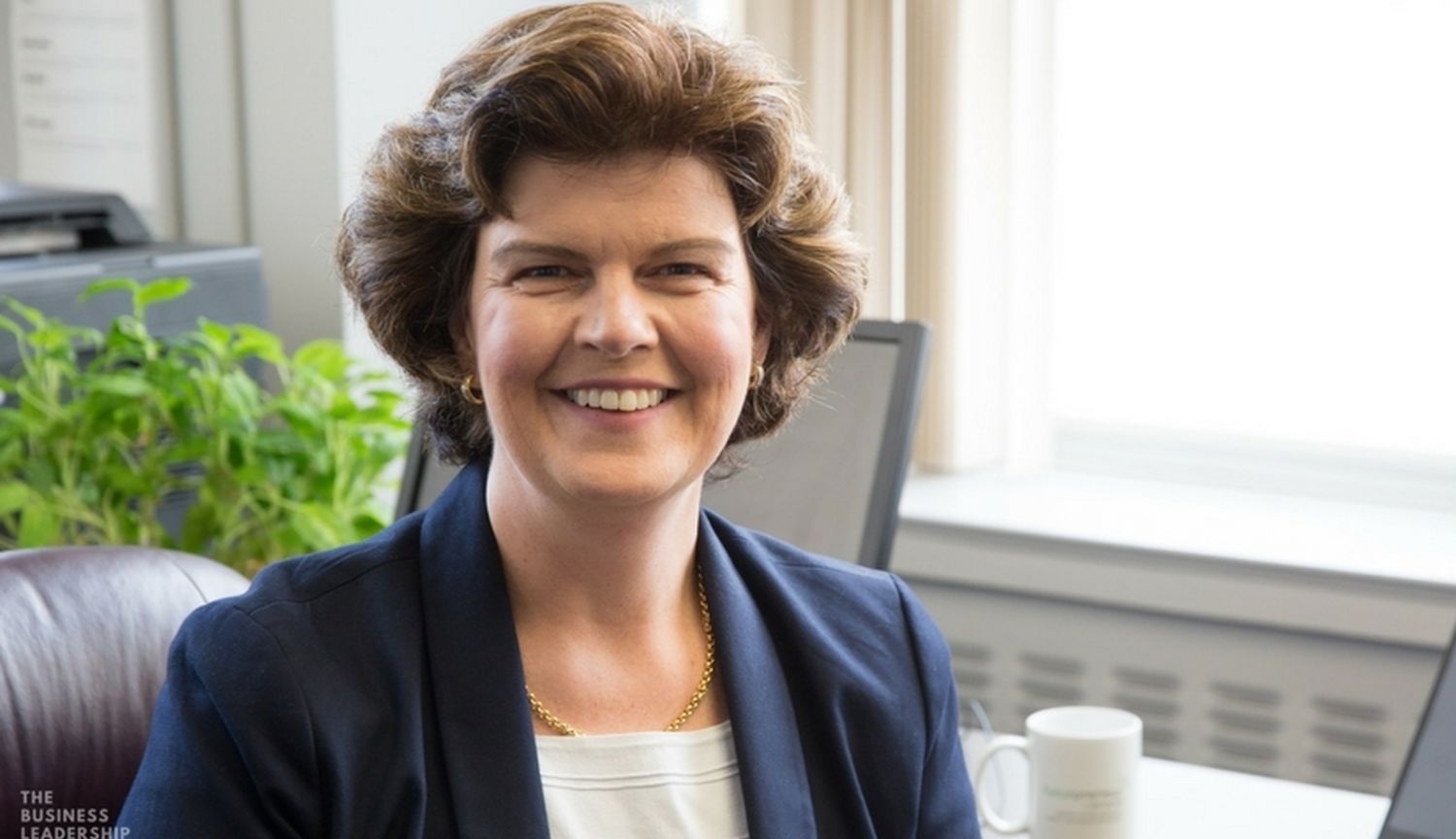 Julia Deans: making connections in the name of literacy
"Follow The Reader" is our series featuring unconventional leaders and trailblazers.


This month: literacy advocate and community connector,

Julia Deans

.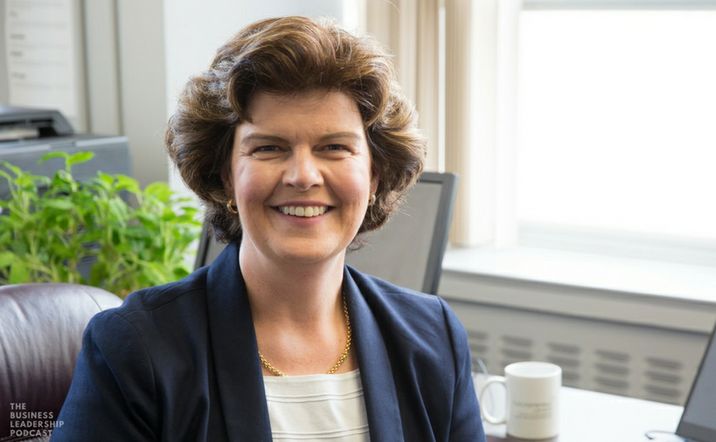 Photo via IT World Canada: The Business Leadership Podcast
Did you know that one quarter of Canadian households don't own a single book? I don't know about you, but I find this statistic incredibly jarring. One of my clear childhood memories is binge reading R.L. Stine's Fear Street series and it breaks my heart that many kids (for many reasons) don't have the same opportunities to fall in love with the written word.
When I had the chance to sit down with Julia Deans, the newly appointed CEO of the Canadian Children's Literacy Foundation (CCLF), I was excited to pick her brain.
Julia pointed out that, surprisingly, Canada does not have national education or literacy strategies. These are only managed at the provincial level, but she feels that it's time we prioritize reading and communication amongst children if we believe the future should be one of creativity and empathy.
Here are her thoughts:
You have a history of tackling social, economic and environmental challenges. What drew you to focus on children's literacy?
My real love is connecting people to opportunities. Maybe it's to make social, economic or environmental good, but at the end of the day it's about connecting people, opportunities and ideas.
My most recent role was helping people launch businesses across Canada, but I realized that if they don't have fundamental communication and reading skills, and they can't identify problems or talk about solutions, they're never going to solve the problems that need solving. I also realized that most people aren't even aware that we have a children's literacy issue in Canada, so this is a problem that really needs to be profiled.
Where do Canadian children fall on the global literacy scale?
Globally we look pretty good, but it masks some big gaps around Indigenous children, kids living in low-income households and immigrant groups. Depending on where you go to school, you may be with people who are all reading at grade level, or you could be in an environment where only 60 per cent are there. We've got a lot of young people in Canada whose reading is not where it's supposed to be and that sets them up for a pretty tough route in life.
"Most people aren't even aware that we have a children's literacy issue in Canada, so this is a problem that really needs to be profiled."
So how do we help the next generation prioritize reading? How do we start to fix that problem?
I think there are a few things we can do. One is just getting it on the general public agenda that reading and communication skills are absolutely critical to the futures of our young people, and to the future of our country. Once you do that, people start paying attention.
The other things are a little more targeted. One is to help parents by underscoring the importance of talking and reading to kids. If they don't, their children will lack the vocabulary and the "reading muscle" that they need to take advantage of school. Then we have some big institutions, like health, that can do more to promote literacy, and to help parents and caregivers provide their kids with better reading and communication skills. That's what CCLF is pursuing.
What are some of the biggest barriers for children for whom reading is not part of the day's routine?
Some studies show that kids in low-income families come to school having heard 30 million fewer words than those from more enriched backgrounds. [My initial reaction was "!!!!!!!!!!", but she clarifies that it's not 30 million different words; kids may not have heard certain words over and over again. I'm still shocked.] When you start school with a huge language deficit like that, you're going to be behind the eight ball for a long time.
I've been focusing on early childhood, but then there's school and that's a whole different ball game. School libraries often have very old books – or don't have any books – plus they generally aren't staffed. In Ontario, 98 per cent of elementary schools have libraries and more than 60 per cent have absolutely no staff. So if we're looking at young people and saying, "We want you to be information gatherers; we want you to know how use information and how to think critically about it," we're putting an awful lot of pressure on homeroom teachers to achieve this.
"98 per cent of elementary schools have libraries and more than 60 per cent have absolutely no staff."
What are the long-term effects of not reading as a child?
The long-term effects can include not finishing high school, much higher rates of incarceration and really poor job prospects.
How do literacy rates impact the Canadian economy?
We've got an economy with one hand tied behind its back if a good percentage of the population doesn't know how to read and communicate. You won't have people realizing their full potential. We have to know how to express our best ideas, passions and enthusiasms, and know how to involve other people in those things, but we won't be able to without the proper foundation.
Has the digital revolution influenced literacy rates amongst children?
I've been getting very familiar with the term "second-hand screens", which refers to parents who are stuck on their screens and not talking to their kids, let alone reading with them. That actually causes massive stress for children in addition to holding them back.
Also, we're getting increasingly worried about fake information and fake news. It's not good enough to say that you can find everything you need on Google. It's not going to make kids independent, critical thinkers, and our country relies on people's ingenuity to shape the future.
"We've got an economy with one hand tied behind its back if a good percentage of the population doesn't know how to read and communicate."
How do you inspire kids to get excited about reading? Are there any books or genres that you've found particularly helpful in capturing and keeping their attention?
My sense is that anything that gets children talking to other people and engaging in written material is good. It doesn't necessarily have to be a school textbook; it can be a comic book, sports, or anything that gets them engaging in other people's experiences and having interactions.
I'm talking to tons of people who have expertise in this area, but one thing that I've thought a lot about is the children of refugees. Maybe the parents weren't literate in their mother tongue – let alone in English – so if the kids are starting from a deficit, how do we get them working, living and thriving here? But people say that parents who tell their kids stories and discuss them afterwards, or who even look at and talk about pictures, can build a child's communication and interactive skills. Everybody can do that.
What were your favourite books to read as a kid?
I always loved reading about really headstrong girls, so Anne of Green Gables by L.M. Montgomery was a bit of a heroine.
Also, I'm half Australian, so I found the equivalent in a book called My Brilliant Career by Miles Franklin. She wrote at the turn of the century about girls who went against the norm and put themselves out there. It wasn't always a happy outcome, but it was very energizing for them and I was inspired by those characters.
What is the most challenging aspect of your job?
I think the challenge is going to be creating a unified vision that every sector can first buy into and then build on a national level. We've got a country with a lot of great literacy initiatives, but they're often very fragmented and isolated. The opportunity is to stitch those pieces together and to get people pushing for a bigger vision that we can roll out across the country. That's what our role is.
What's the one thing you'd like readers to take away from this conversation?
If we can unite the people around us with ideas and opportunities, we'll enrich everyone's lives. I think reading is parallel to this in many ways. We're lucky that we get to read so widely about other parts of the world and make connections that way. Connections are what it's all about.
***
Read more "Follow The Reader" content: