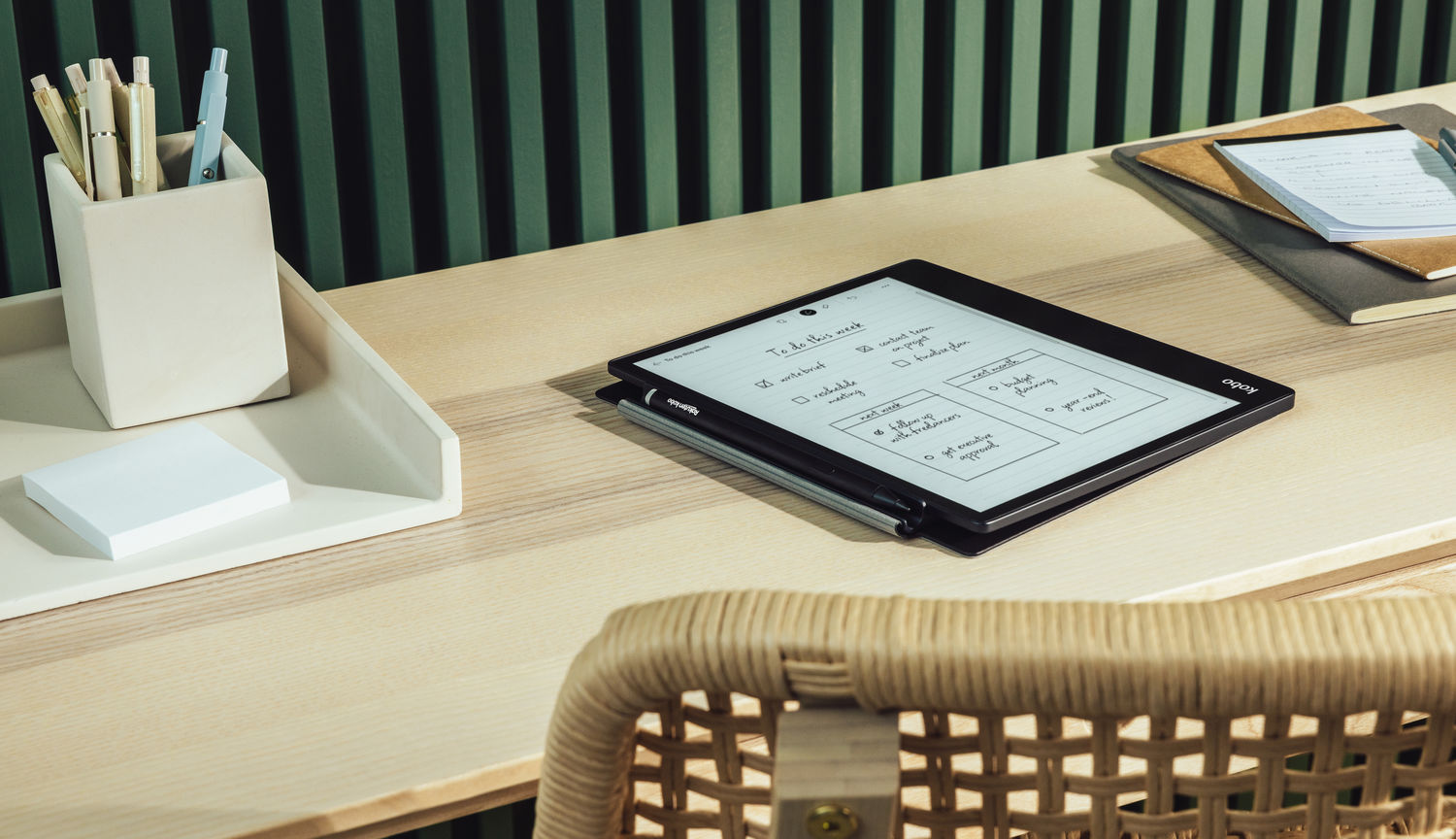 Kobo's Spring 2023 update on new features and fixes
Check out the latest improvements to Kobo Apps and eReaders since our last update in December.
As always, if you're looking for a specific fix to a problem you're having right now, get troubleshooting help here.
Kobo Books App   
Capture every brilliant idea! You can now mark up your eBooks in the Kobo Books App for iPad with Apple Pencil®.
Highlight, write in margins, circle, and underline words in different styles and colours.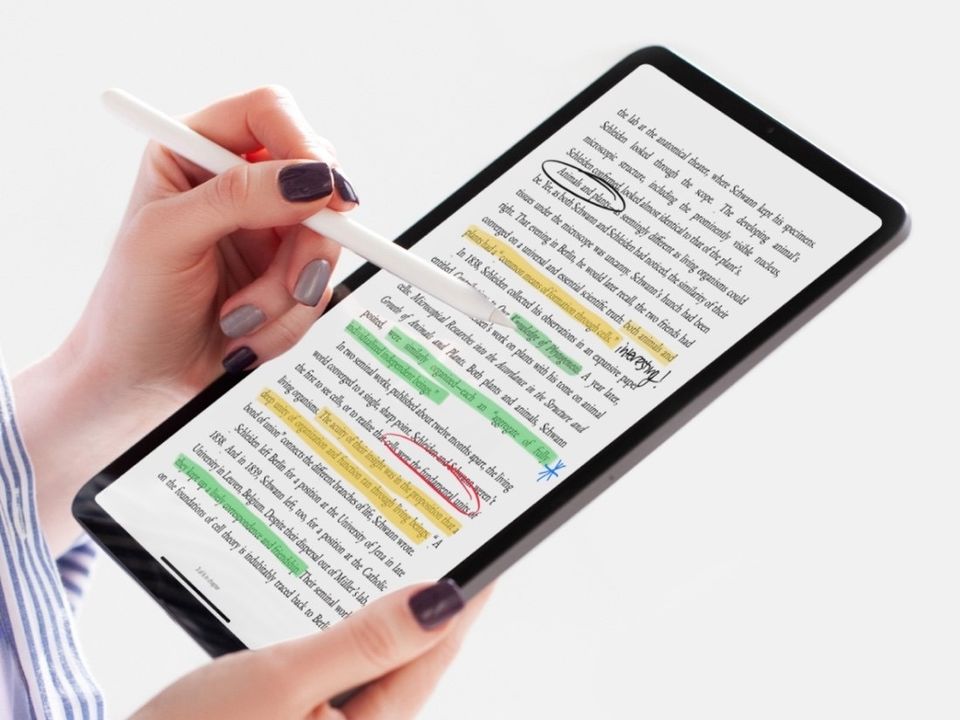 For those who missed our Charcoal theme, good news! We've brought it back by popular demand. And Dark Mode is now available on both our iOS and Android apps.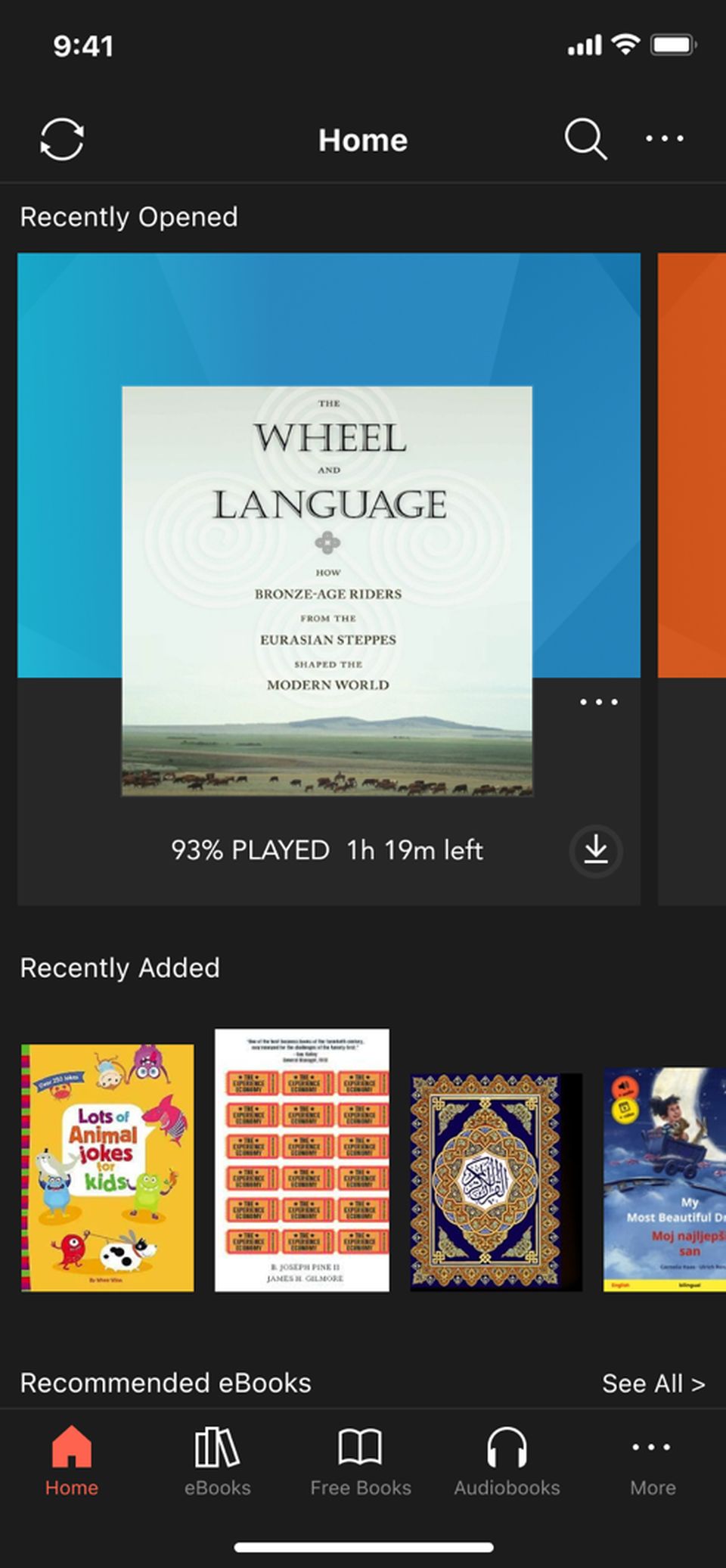 For Kobo Plus subscribers, browsing for your next read is easier than ever – we've launched a brand-new Kobo Plus discovery experience on Android.
Kobo Web Store 
To help you discover new books you may want to read, we've implemented a carousel on the homepage showing books similar to the last book you were reading.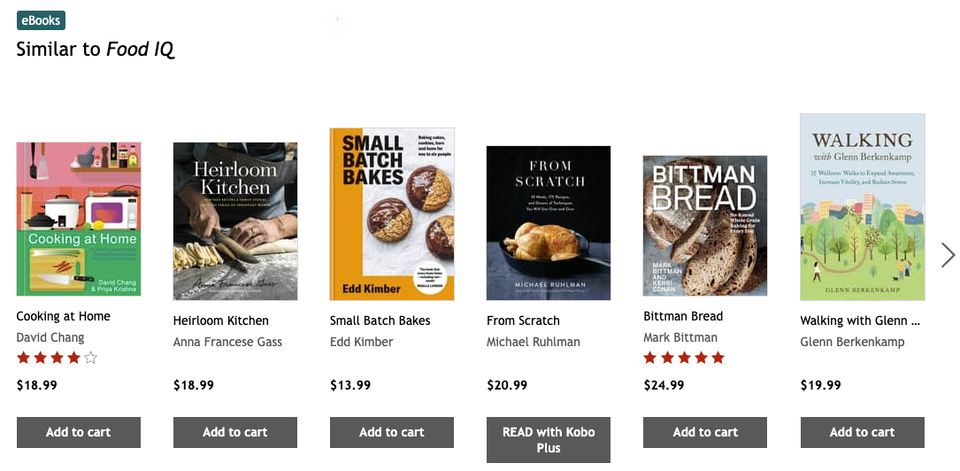 We fixed and improved a bunch of things around payments and receipts too
Customers in the EU can now pay using Google Pay on kobo.com.
All EU customers will now see a tax breakdown in their receipt after any purchase is made.
E-mails in languages other than English about eGift cards now show the correct date the eGift will be sent.
Fixed some Turkish translations in the checkout screen on eReaders.
Changed the field where you enter your eGift currency amount to only accept numbers.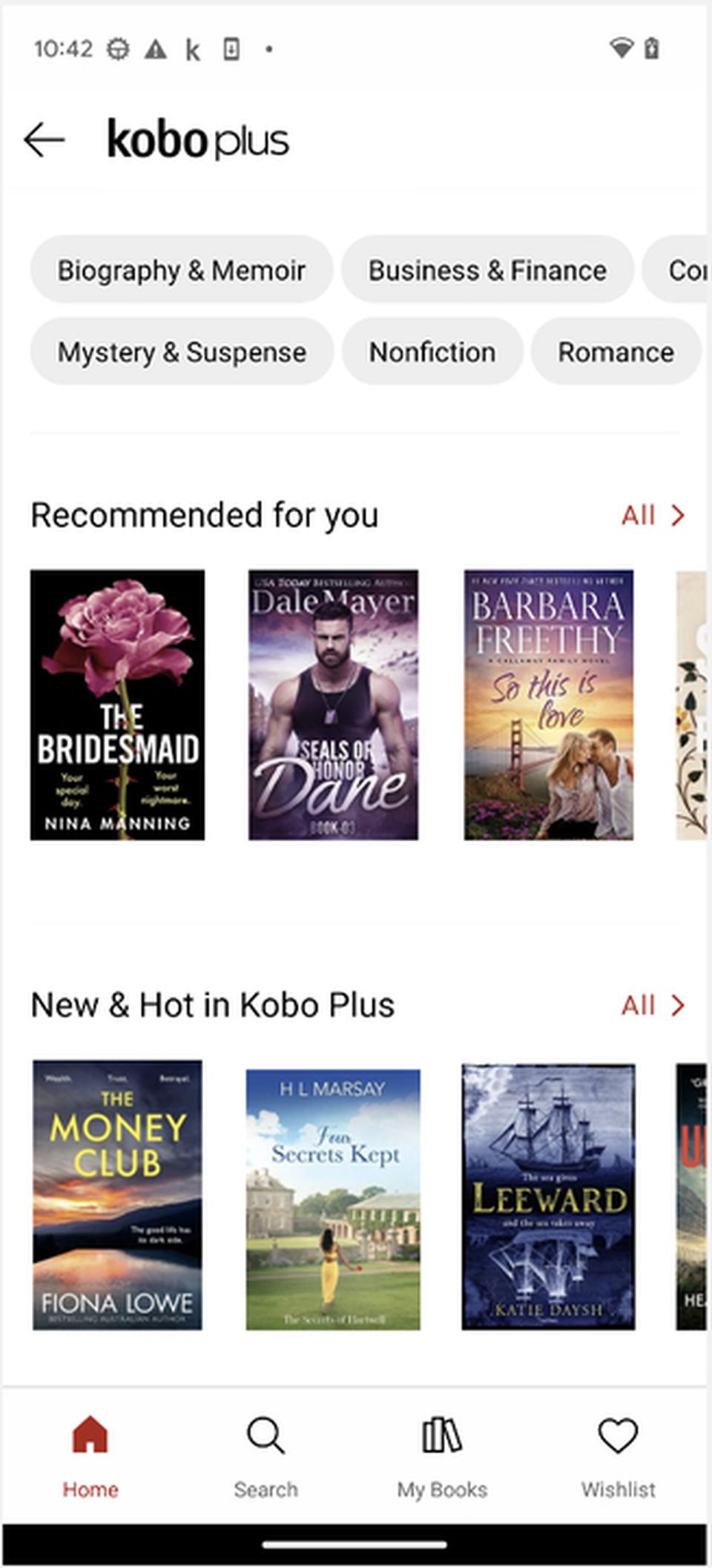 Kobo Web Reader (Beta) 
eBooks with embedded audio and video are now supported, so go ahead and press Play: don't worry—it still counts as reading.
From the My Books page, you can now open your eBooks by clicking Read Now—or by clicking or tapping the book's cover.

And we've added a Read Now button directly on the page for any book you've purchased or added to your account with your Kobo Plus subscription.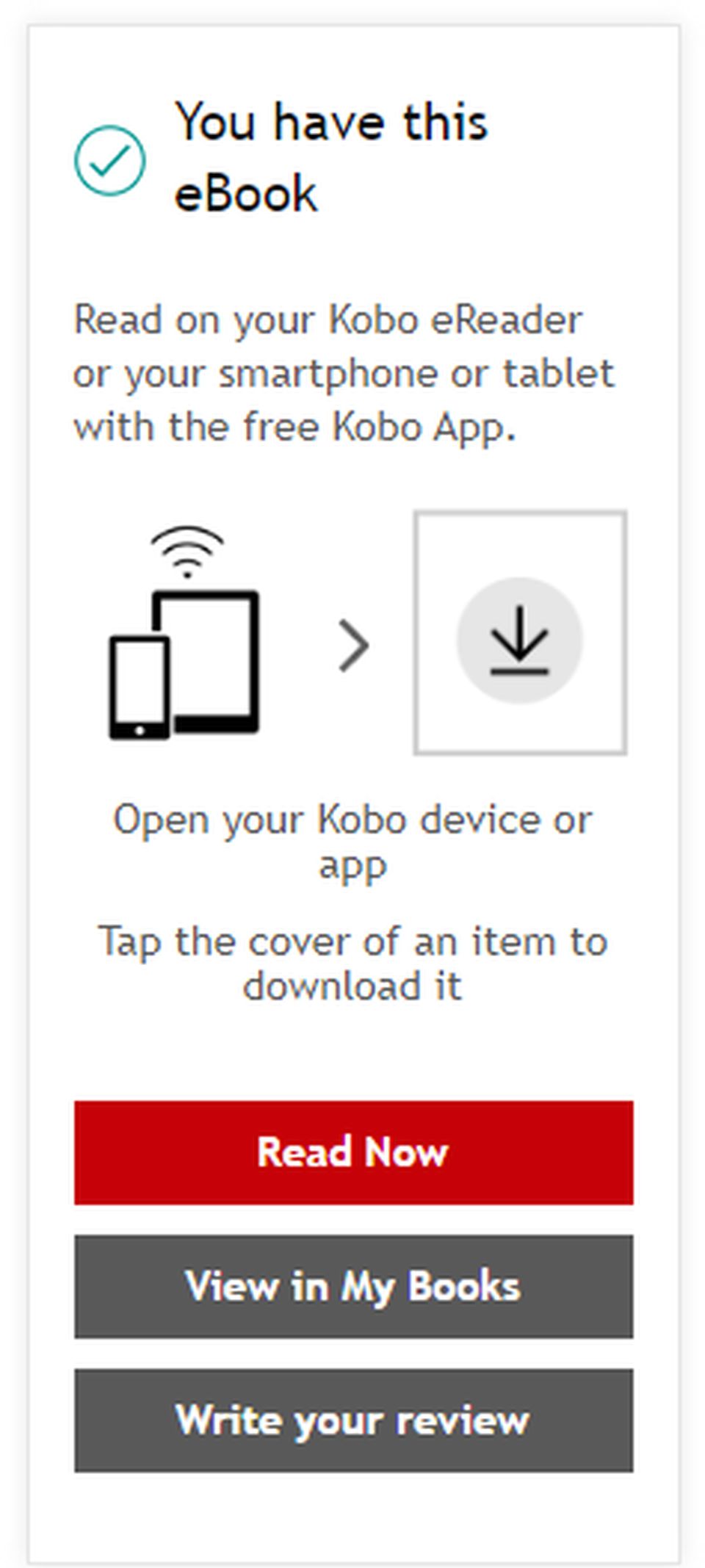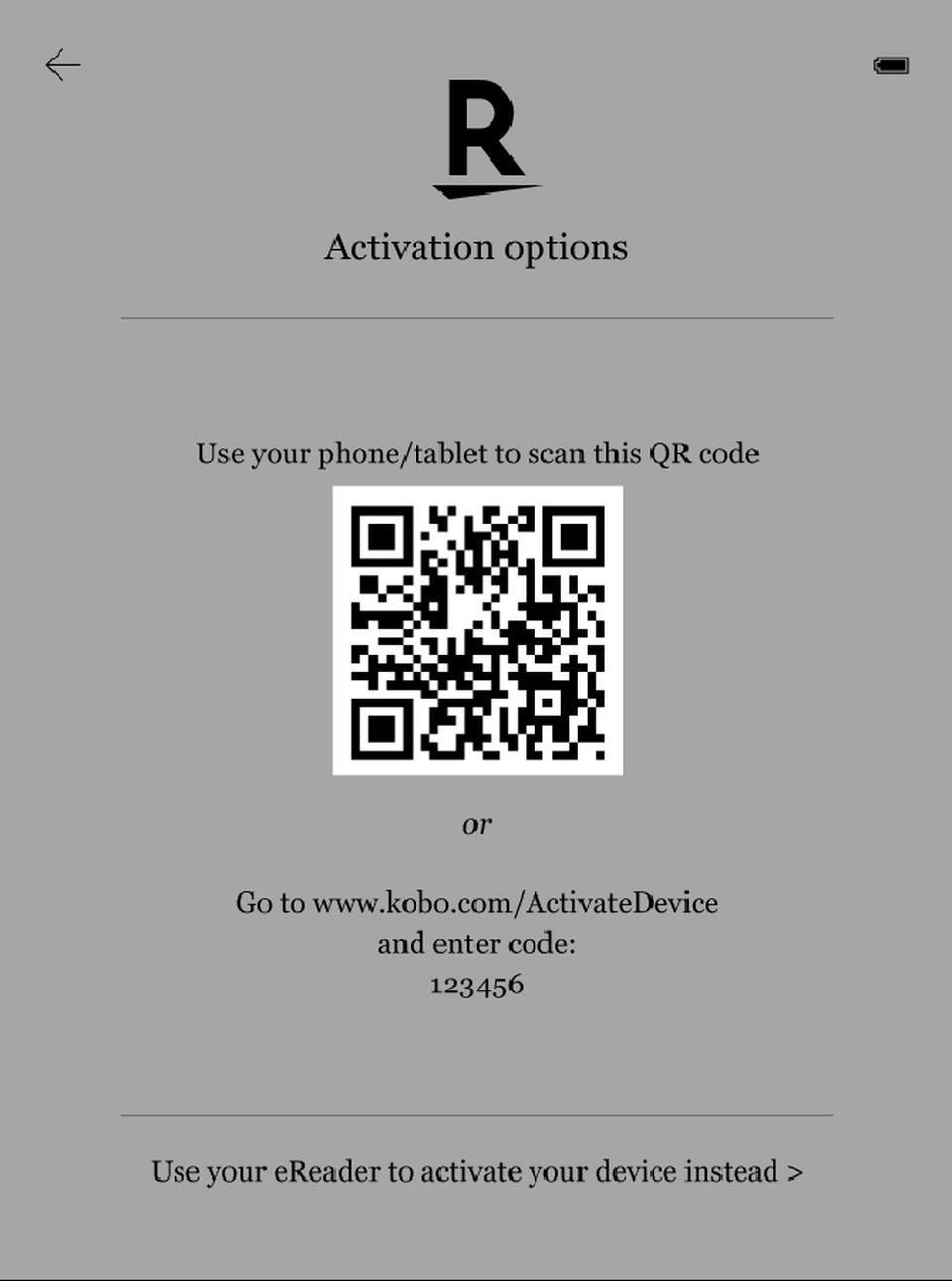 Other Kobo eReader improvements and fixes:
Get new books faster. The store now loads quicker when you tap Discover on the bottom of your screen.
We fixed a bug where the keyboard was sometimes incorrectly positioned.
To make it easier to read PDFs in multiple sessions, your Kobo eReader will now remember your most recent zoom level and position when you reopen it.
To make reading in a variety of languages as easy as possible, new fonts will be automatically applied when you open an eBook in Arabic, Armenian, Bengali, Canadian Aboriginal, Devanagari, Greek, Hebrew, Korean, or Tamil.
Reduced refreshes on Kobo Sage.
Notebooks
We've made a lot of improvements to Notebooks on Kobo Sage, Kobo Elipsa, and Kobo Elipsa 2E. And if you're not already using Notebooks, here's how to get started: Use your Kobo eReader as a Notebook.
First, you'll find handwriting converts to text quicker and more consistently.
And we've added support for recognizing checkboxes in Advanced Notebooks. Tap the checkbox to add or remove a checkmark.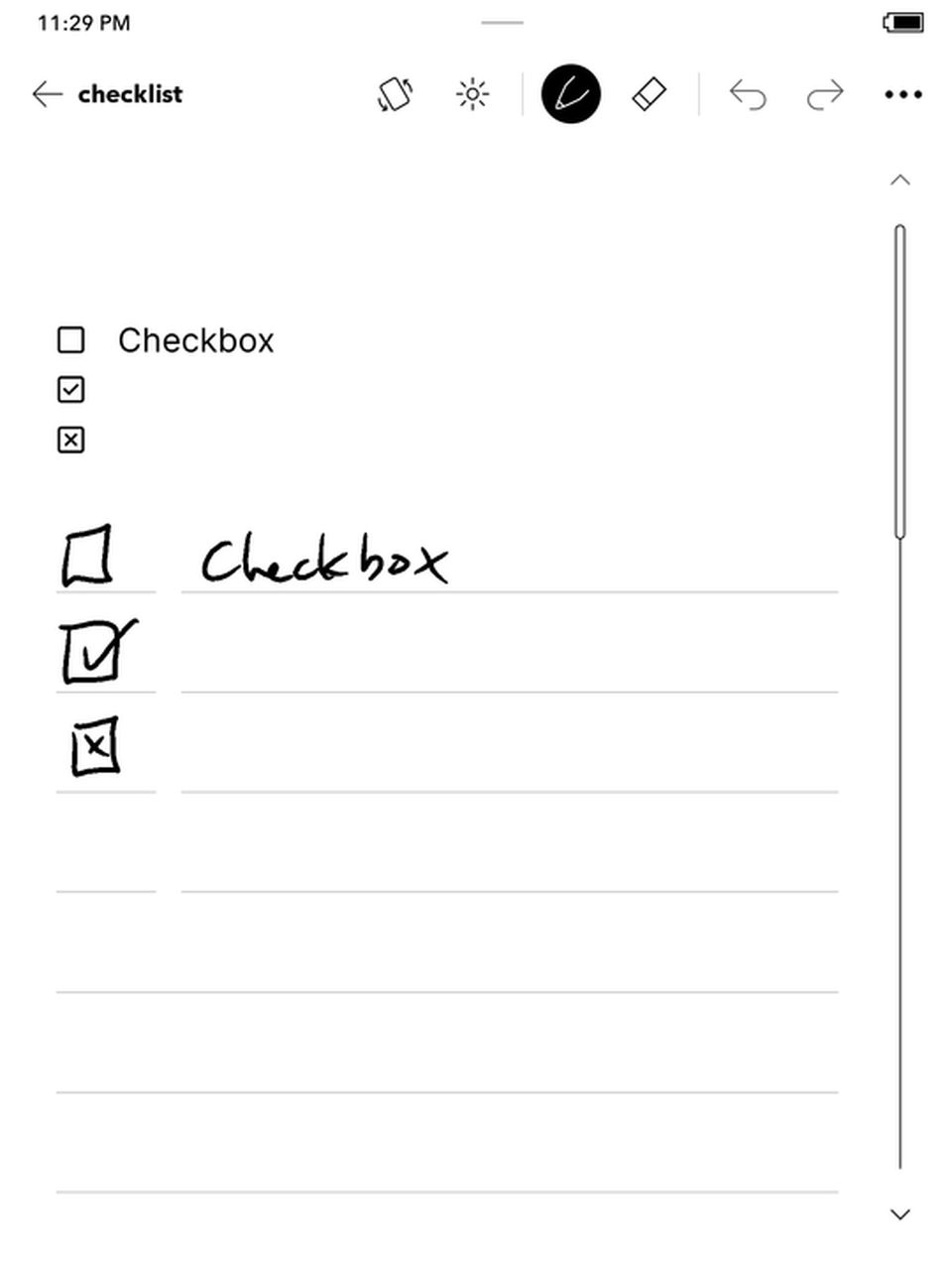 Kobo can back up your Notebooks created on Kobo Elipsa 2E: sync on-demand, or automatically at a time of day that works for you.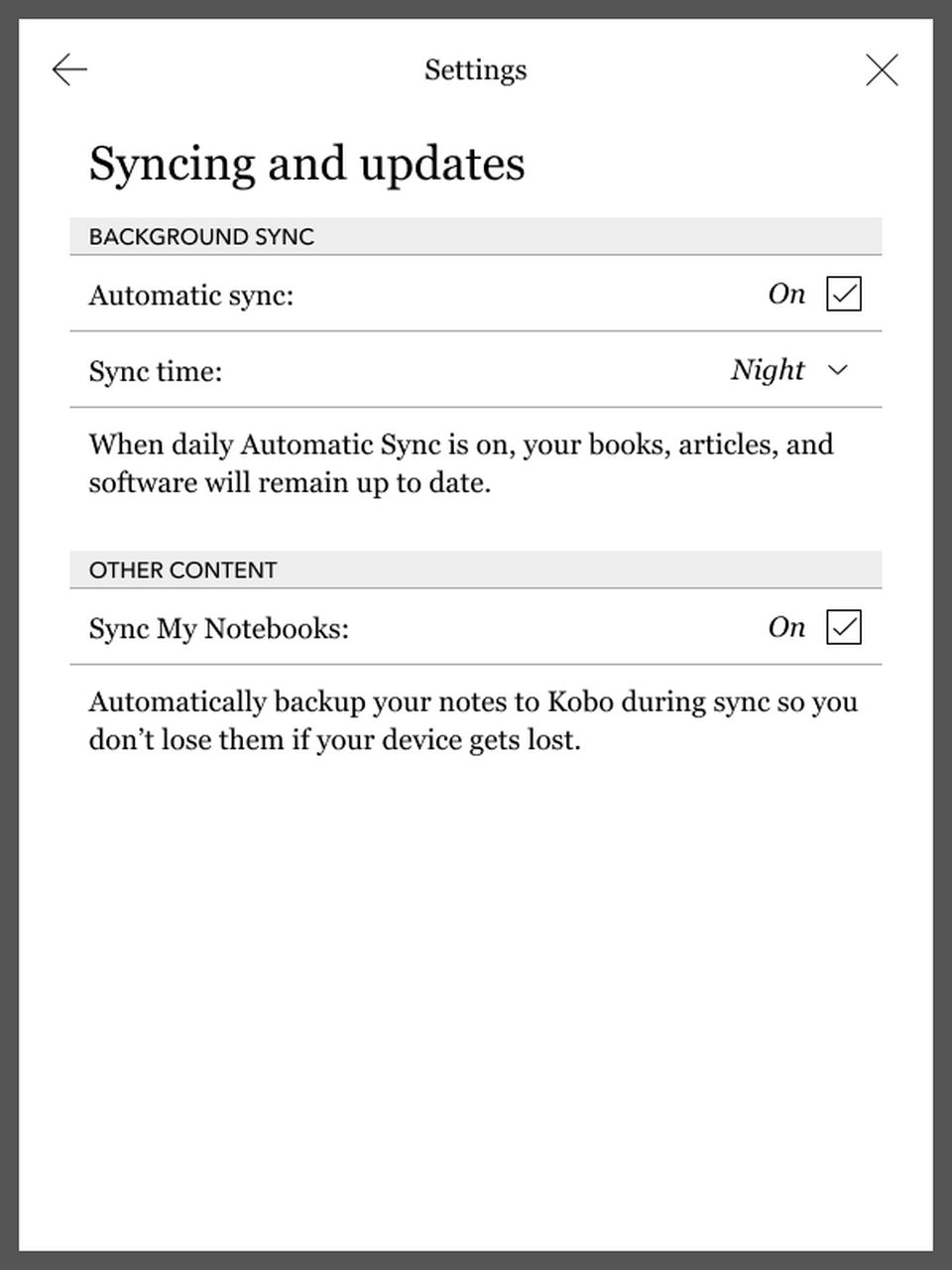 And once your Notebooks are backed up, view them at kobo.com/notebooks on a computer, tablet, or phone.