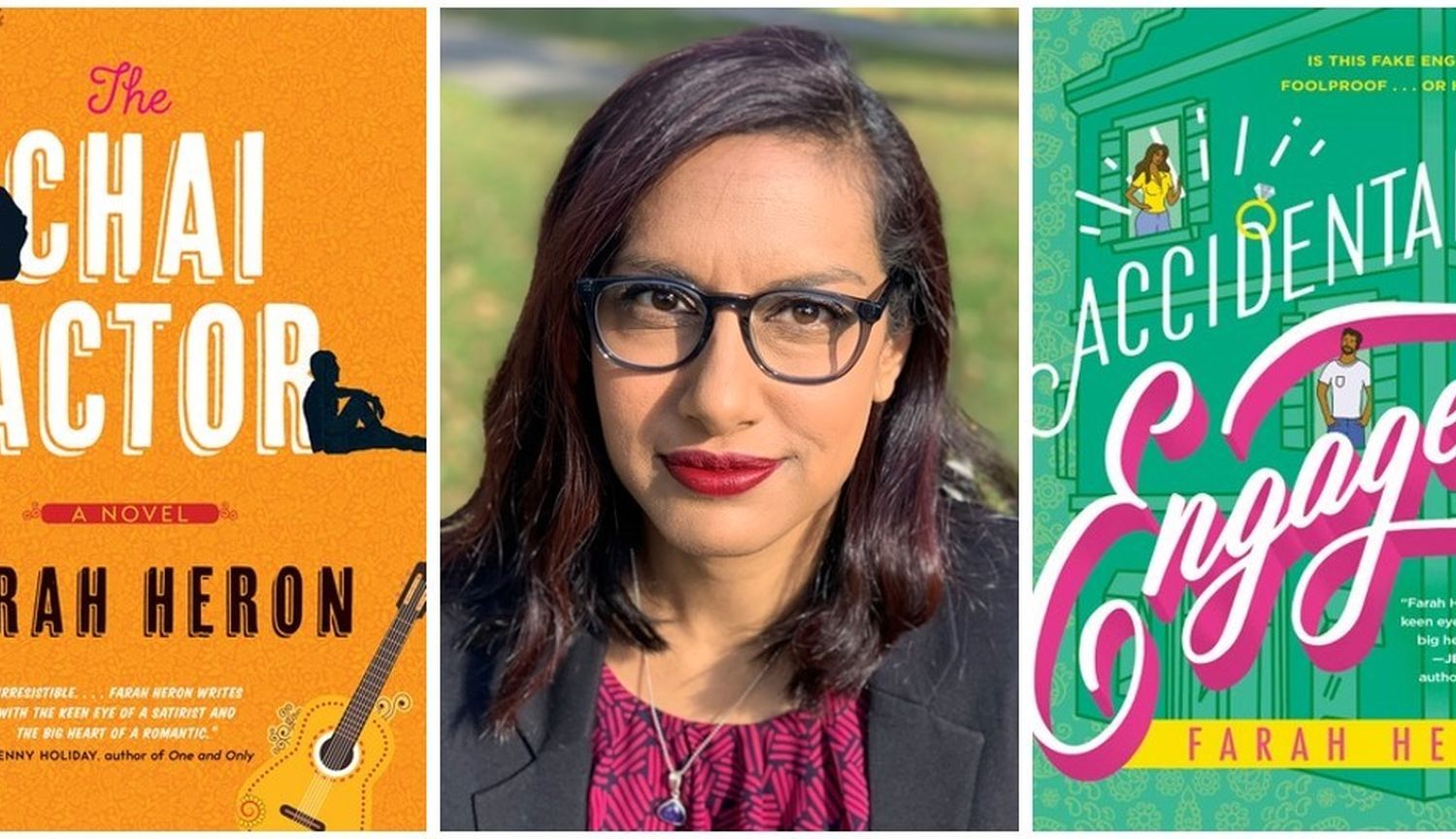 Laughing at love with rom-com novelist Farah Heron
Farah Heron is the author of the romantic comic novels, The Chai Factor and Accidentally Engaged.
We asked her what she's been reading and looking forward to reading, and we learned how she crafts the perfect meet-cute.

What are you reading now?
I'm currently in edits for my upcoming YA novel, and I find it incredibly hard to read when I'm deep in developmental editing, so I'm not reading anything! That last book I read was Farrah Rochon's The Boyfriend Project, which was an excellent rom-com. I have been saving Suleikha Snyder's Big Bad Wolf, a paranormal romantic suspense, as a reward for when I'm finished this edit. I have heard such great things about it. Suleikha is a friend, and she's a fantastic writer.
Has it been tough to read during the pandemic? What about writing?
I have definitely found it hard. I've never been great at focus, but the anxiety and the added distraction of my family at home all day has made it even harder to stay on one task. I have been able to write, but it's been a mental struggle. Same for reading. I can get through a book, but I find I need to set reading goals of a certain number of pages a day so I don't lose focus. But my enjoyment of both reading and writing hasn't changed at all, and I still go a little nutty when I'm not doing them.
Romantic comedy fans can't resist a good meet-cute. Do you have the meet-cute in mind when you start writing a book, or does it emerge from the characters and situation?
A perfect meet-cute is incredibly important, but I don't start with one when I'm creating a story. I usually come up with the characters first. Character development is very deliberate for me, and I make sure to consider the potential for both romantic, and comedic tension between them. I don't always write enemies to lovers, but make sure there is enough contrast and conflict between the characters to ensure they have a lot to overcome before they can be together. After I have the characters and basic premise, I find a meet-cute that will allow both of their goals and personalities to come out. And I like to have the meet-cute early--in the first chapter if possible. A great meet-cute sets the tone for the whole book!
When you started writing your first novel The Chai Factor, were there romance novels you looked to as the kind of book you wanted to write?
With The Chai Factor, my goal was to write the kind of mainstream, high concept rom-com that was grounded in reality that I loved reading. I was a big fan of 90s chick-lit books by authors like Helen Fielding and Marian Keyes, and loved how they combined a strong, funny heroine voice with a believable romance, close friends, and complicated families. I wanted to write that type of story, but with families like my own South Asian Muslim family.
You've said you were inspired by the wave of South Asian romance writers that have appeared in the last decade or so. With Accidentally Engaged out now and Tahira in Bloom on the way, do you have a sense of the influence you may be exerting on other writers and would-be writers?
I love that there are so many South Asian romance writers right now! I am lucky to be friends with many of them, and I am always in awe when we (virtually) get together to see the Zoom screen of 6-10 published South Asian romance writers together, when it used to be difficult to even find more than one. And we're not even close to being all of the South Asian Romance writers out there! One of my favourite things about South Asian romance writers is that as a group, we have the opportunity to showcase the huge diversity in South Asian cultures. I write Ismaili Muslim characters from Canada and East Africa, meanwhile others are writing Gujarati-American stories, Punjabi Sikh stories, Bengali Muslim stories, South Indian Immigrant stories, etc. When there were fewer South Asian romance writers, readers may have assumed that all South Asian communities are the same, when that couldn't be further from the truth. We have a lot of similarities, but we are far from a monolith. I hope that all of us inspire other South Asians to write about their own cultures with specificity, because there are still so many amazing stories about South Asian communities to tell.
What's a book you love that's least like the books you write?
I do tend to read romance more than anything else, but I have always really enjoyed historical fiction and mysteries. A favorite of mine is Sherry Thomas' A Study in Scarlet Women, the first in her Lady Sherlock Series. This is a gender-flipped Sherlock Holmes set in Victorian England. Sherry's writing has always been so gorgeous to me, and her Charlotte Holmes character is fascinating, brilliant and just so well crafted I am completely in awe. I'm looking forward to reading her Mulan retelling, The Magnolia Sword, too. It is one of the only YA retellings of Mulan written by a Chinese author, and that means a lot to me because I know Sherry will bring cultural specificity and detailed research to the tale. ◼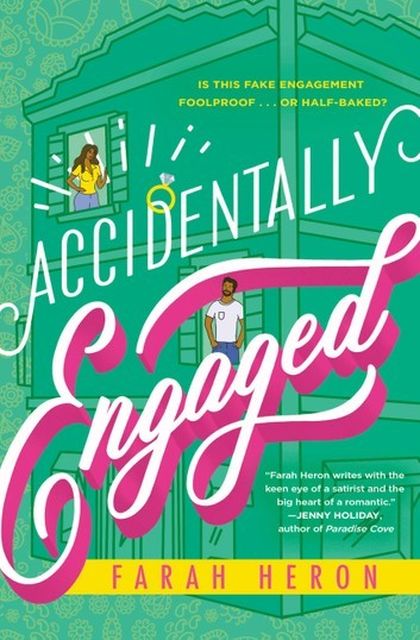 Accidentally Engaged
When it comes to bread, Reena Manji knows exactly what she's doing. She treats her sourdough starters like (somewhat unruly) children. But when it comes to Reena's actual family—and their constant meddling in her life—well, that recipe always ends in disaster.
Now Reena's parents have found her yet another potential Good Muslim Husband. This one has the body of Captain America, a delicious British accent, and lives right across the hall. He's the perfect, mouthwatering temptation . . . and completely ruined by the unwelcome side dish of parental interference.
View eBook
View Audiobook