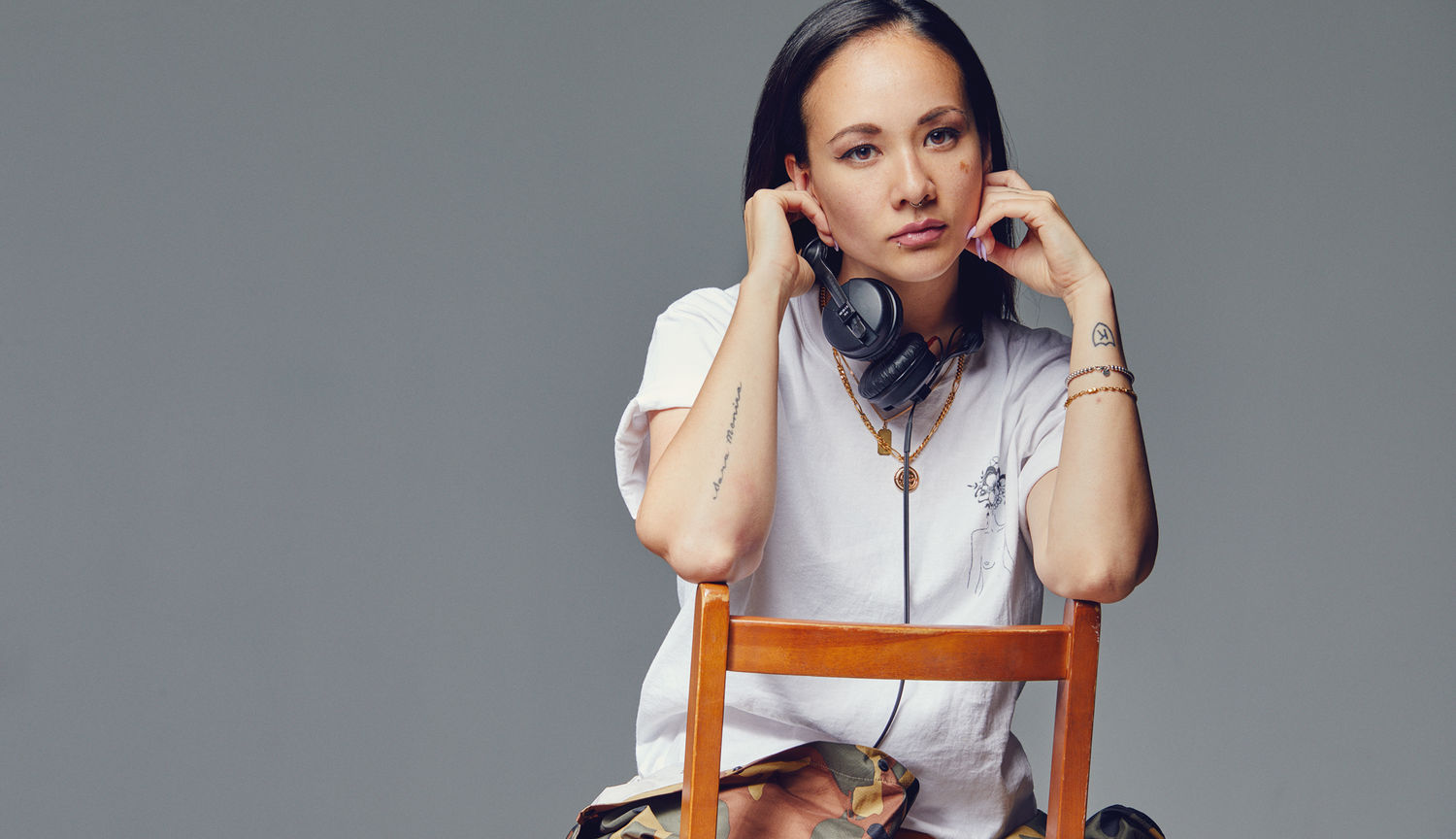 Portrait of a listener: DJ Josephine Cruz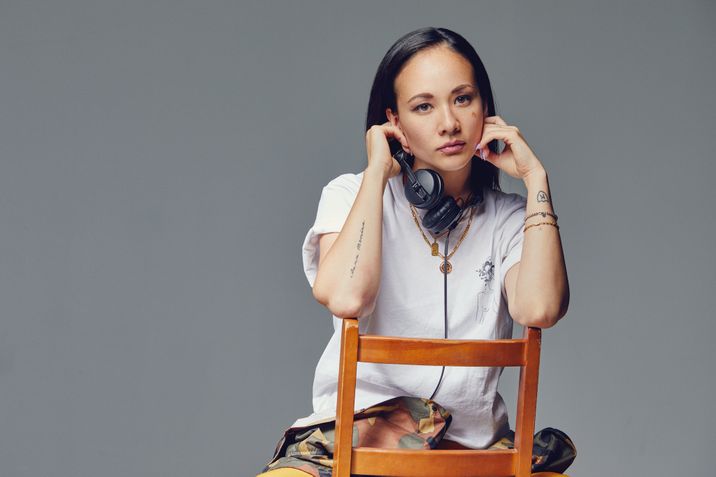 Photo credit: Ted Belton
Meet Josephine Cruz (better known as, DJ JAYEMKAYEM). You feel her presence when she walks into a room: self-assured, full of wisdom, and like you're about to catch up with an old friend. When she's not travelling the world, Josephine is creating sets, curating shows, and working on projects like IstolethesoulFM. We sat down at Kobo HQ to talk about her relationship with what she hears - music, words, books, all of it.
Tell us about yourself, and how you got into the audio business.
I'm originally from Calgary and I lived there for most of my life. I studied English Literature, and have always loved reading and writing. I thought I was going to go to law school [laughs].
I didn't heavily get into music until I started writing about it as a side gig. I'd go to shows, and review albums, and my relationship with audio completely changed. It became more focused than just listening to music in passing. Every little word and every single note – I was really listening because I wanted my reviews to be thorough. I started deejaying about four years ago. It started as a hobby. I was surrounded by a lot of people who deejayed and thought, "I should try this."
What do you love about audio?
We're so inundated with visuals – from advertising on TV to advertising all around us. And then we have our phones. We passively consume so much visual content all day, that it becomes less meaningful. Whereas when I'm sitting down and listening to a song, an audiobook, or a podcast, I'm engaged in what's happening, and I'm really focused on it. Whatever I'm consuming, learning about, or am entertained by becomes more intimate.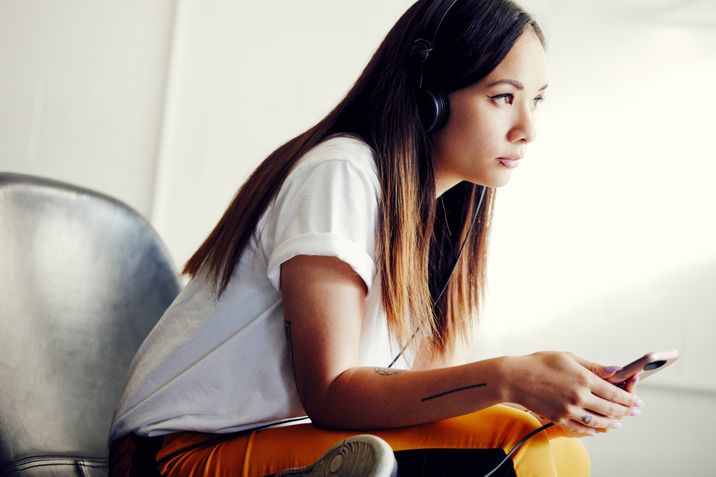 Photo credit: Ted Belton
When it comes to audiobooks, what do you look for? What draws you to the story?
The narrator has a lot to do with it. I recently listened to Russell Simmons' Success Through Stillness. I've also been reading and listening to Meditation for Fidgety Skeptics by Dan Harris.
I'm trying to get into meditation this year. There's something about listening to someone's words in their own voice that's really powerful. It feels like they're speaking right to you.
Why have you chosen to use audiobooks as a form of meditation?
In the last year, my life has gotten a lot busier. It's not stressful in a bad way, but it's definitely a different workload, and I've been trying to be more cognizant of taking the time to decompress and give myself a break.
And honestly listening to audiobooks, or reading books, is one of the best ways to do that. Sometimes I'll be racing around all day, and when I get home it's hard to sleep because I can't turn off my brain from thinking. But if I listen to a bit of an audiobook, or read a book, it calms my mind.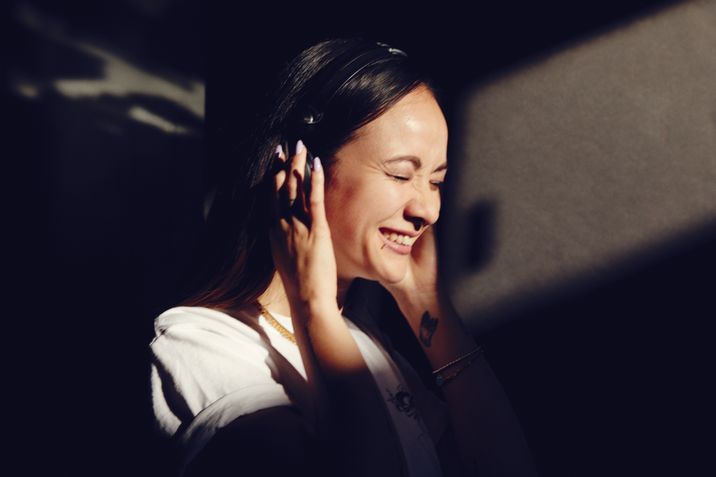 Photo credit: Ted Belton
Part of the reason we love books is for the stories they tell. How do you story-tell through music?
I definitely look at every single set that I play as a bit of a story: it should have a beginning, a rising action, a climax, and an end.
I recently made a concept mix. It was two 20-minute segments that were supposed to be listened to together, but the first half is chill and the second half is more energetic. It's basically telling the story of a relationship. From when you first meet the person, to the honeymoon stage, to when you realize not everything is super easy. I left the ending open to interpretation.
What books do you find yourself going back to time and time again?
The only books that I've read multiple times are the Harry Potter series and The Alchemist.
I discovered Harry Potter a little bit later in life, and they were the first books where I had the feeling of not being able to put them down. The Alchemist is one of those books that means something different to me every time I read it.
Which podcasts do you listen to?
NPR's Hidden Brain is a good one. I also really like Song Exploder, which tells the story behind a particular song. Tim Ferris is cool. He's famous for the 4-Hour Workweek, and he has his own podcast that I like to listen to.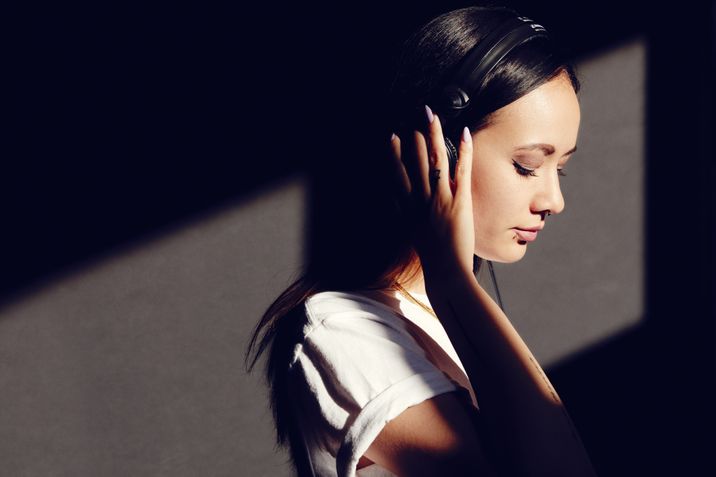 Photo credit: Ted Belton
Final question and you'll be free to leave this party. Do you have any hidden talents?
If someone tells me their birthday or phone number, I will remember it. I also really love to cook. Everyone tells me that I should go on the show Chopped. I can open my fridge with barely any ingredients in it, and I'll somehow whip something up.
What was the last dish you created?
I recently made a shepherd's pie. But instead of the usual meat filling, I used leftover roast chicken and mixed in vegetables for the base. For the top part, I had a squash, a couple sweet potatoes, and a turnip, and I mashed those up.
Interviewer: You may have just created something big.
It was so delicious.
Interviewer: It could become very popular in a couple years. Maybe you should trademark it.
You heard it here first.
This interview has been edited for clarity and length.
For similar content, read Tennis superstar Milos Raonic on books and reading in empty bathtubs.