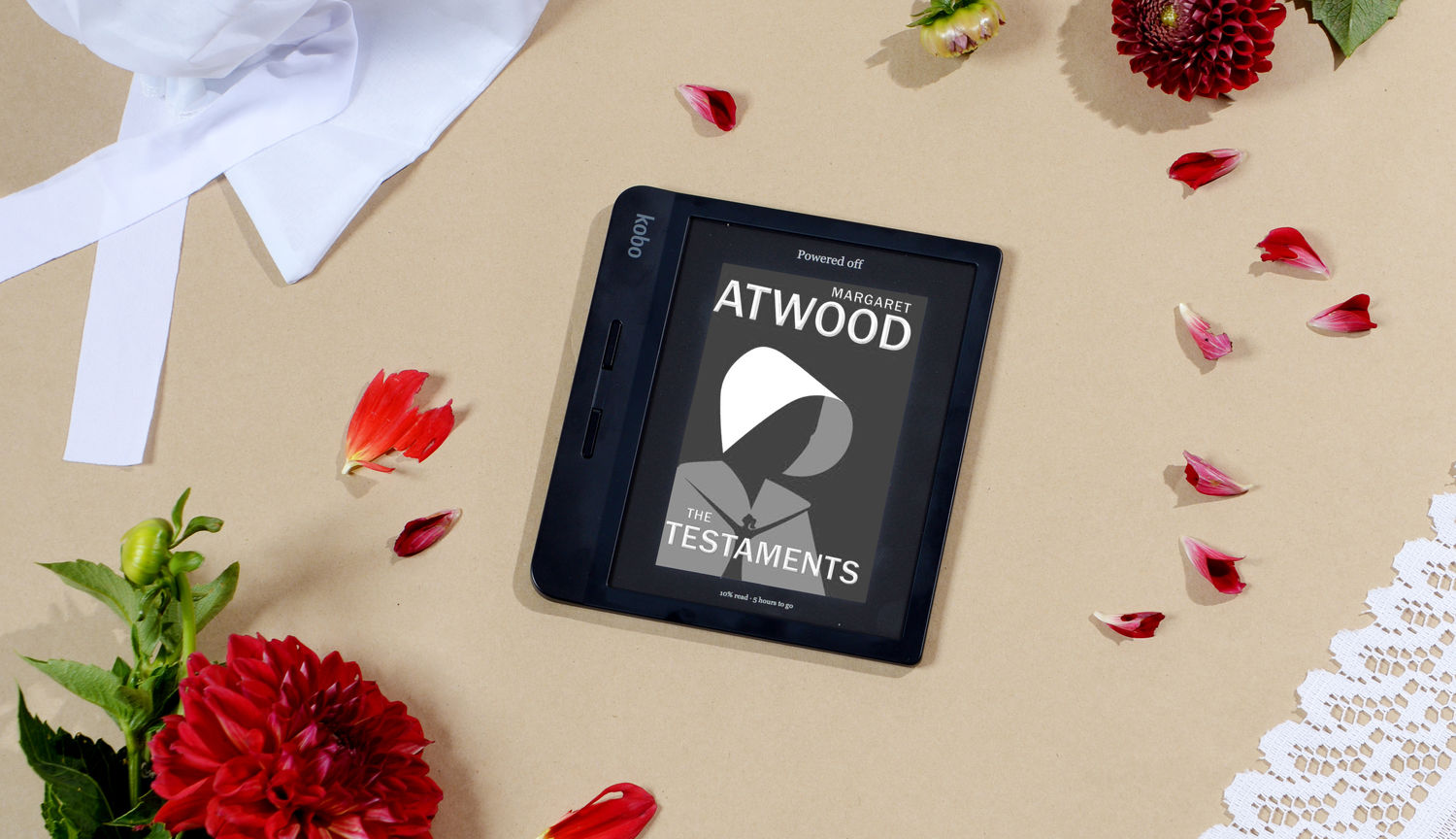 Margaret Atwood and the ongoing tale of Gilead
"Dear Readers: Everything you've ever asked me about Gilead and its inner workings is the inspiration for this book. [...] The other inspiration is the world we've been living in." - Margaret Atwood on The Testaments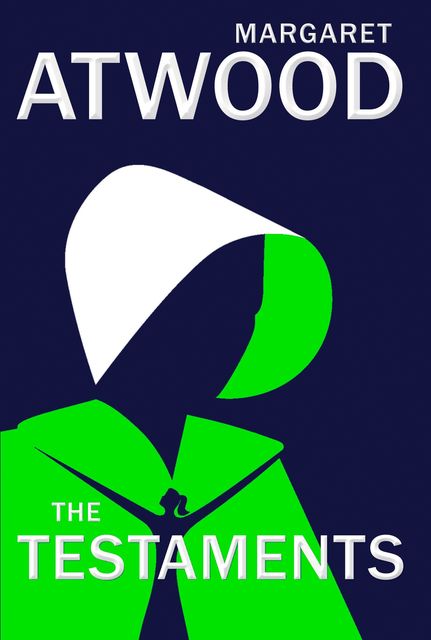 The Testaments
More than fifteen years after the events of The Handmaid's Tale, the theocratic regime of the Republic of Gilead maintains its grip on power, but there are signs it is beginning to rot from within. At this crucial moment, the lives of three radically different women converge, with potentially explosive results.
View Book
Today marks the release of The Testaments, internationally acclaimed author Margaret Atwood's highly anticipated sequel to The Handmaid's Tale. The literary and cultural importance of this launch is immense, and requires some background on Atwood's first novel, its significance to politics and culture, and what moved her to resume the harrowing tale she conceived of over 30 years ago.
The Handmaid's Tale has been celebrated as an iconic piece of Canadian fiction since its publication in 1985. It continues to be studied in Canadian school curricula, and in 2016 was adapted into an Emmy-award winning Hulu television series. In Atwood's original story, the present-day United States has been taken over by a brutal and authoritarian religious order called the Republic of Gilead. As humankind flounders under a worldwide fertility crisis, women referred to as handmaids are forced to bear children for the families of Gilead's elite. The protagonist is a woman referred to as Offred, to mark her as the property of her master, Fred.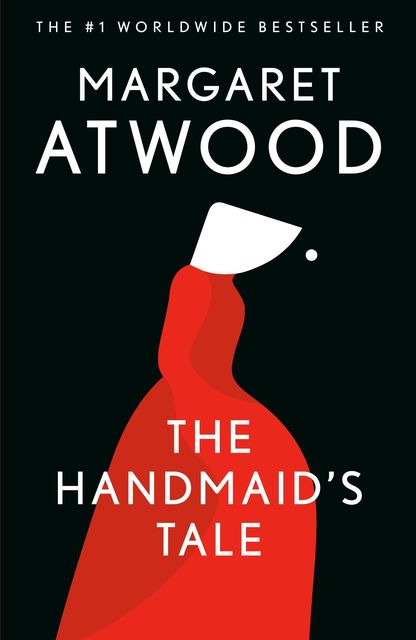 The Handmaid's Tale
This is the story of Offred, one of the unfortunate "Handmaids" under the new social order who have only one purpose: to breed. In Gilead, where women are prohibited from holding jobs, reading, and forming friendships, Offred's persistent memories of life in the "time before" and her will to survive are acts of rebellion.
View Book
Atwood says that nearly every detail in her novel has occurred at some point in human history. The strict religious ideologies of Gilead mirror that of 17th century Puritans. Violence and torture in the name of religion went on for centuries during the Spanish Inquisition. All this and more, says Atwood, contributes to the idea that Gilead's conditions are not so far-fetched.
Atwood speaks of having been born during the Second World War, in which political systems "vanished overnight." She began writing The Handmaid's Tale while living in West Berlin in the spring of 1984. We know that in 1989, the infamous Berlin Wall was torn down, triggered by a series of revolutions in Eastern Bloc countries nearby. History teaches us that political circumstances can shift rapidly and radically— and in the case of the Berlin Wall, established orders literally crumbled before our eyes. In reference to The Handmaid's Tale, Atwood­­­­­­ said,
"Nations never build apparently radical forms of government on foundations that aren't there already."
Many readers recognize startling parallels between Gilead and modern society. In the novel, women's human and reproductive rights are gradually stripped before a series of revolutions lead to the rise of Gilead. In recent years, new and threatened legislation related to women's reproductive rights have renewed similar conversations.
"Nations never build apparently radical forms of government on foundations that aren't there already."
In the US, states that are passing increasingly restrictive reproductive laws possess a crucial commonality: the legislators in control of government are overwhelmingly male. Gilead is similarly controlled by a male-dominated elite. Developing countries, particularly China, have experienced steep declines in fertility since the 1970s. Researchers assert that pollution and environmental toxins contribute to the decline, which is how Atwood explains the fertility crisis in her novel.
Atwood says she had no political agenda when writing The Handmaid's Tale but today handmaiden iconography has been used as a symbol of resistance.

The most formidable of modern dystopias are designed to make our skin crawl. They force us to imagine a world that could be. A world that is different from ours, yet possesses elements disturbingly similar to our own. Some dystopias leave us with a certain level of reassurance that we are safe from its perils. Others just hit too close to home. The creepiest dystopias crash straight through the roof of our society, leaving us open and vulnerable to the cruelties and injustices happening all around us. Dystopias are full of chaos and disorder, yet they also possess an elegant form of clarity.
"Some dystopias leave us with a certain level of reassurance that we are safe from its perils. Others just hit too close to home."
Dystopias blur the line between fact and fiction. Between so-called 'Fake News,' 'alternative facts,' and Orwell's concept of DoubleThink, this line may be much thinner than we wish to believe.
For all kinds of reasons – the current political climate, the state of the actual climate, the popularity of the television show – The Testaments is one of the most anticipated books of 2019. It was longlisted for the Giller Prize and shortlisted for the Man Booker Prize prior to its release. Margaret Atwood's sequel picks up the story more than fifteen years after the Tale ends, and offers the explosive testaments of three female narrators from Gilead. Here is an excerpt of one woman's voice in the story:
In that vanished country of mine, things had been on a downward spiral for years. The floods, the fires, the tornadoes, the hurricanes, the droughts, the water shortages, the earthquakes … The decaying infrastructure⁠—why hadn't someone decommissioned those atomic reactors before it was too late? The tanking economy, the joblessness, the falling birth rate.
People became frightened. Then they became angry.
The absence of viable remedies. The search for someone to blame.
Wait, have we read this story before? It sounds familiar...
Gilead and our society are as different as night and... later that night. Download The Testaments and brace yourself — something wicked this way comes.
For more blog content read, Kobo recommends: Women Talking by Miriam Toews