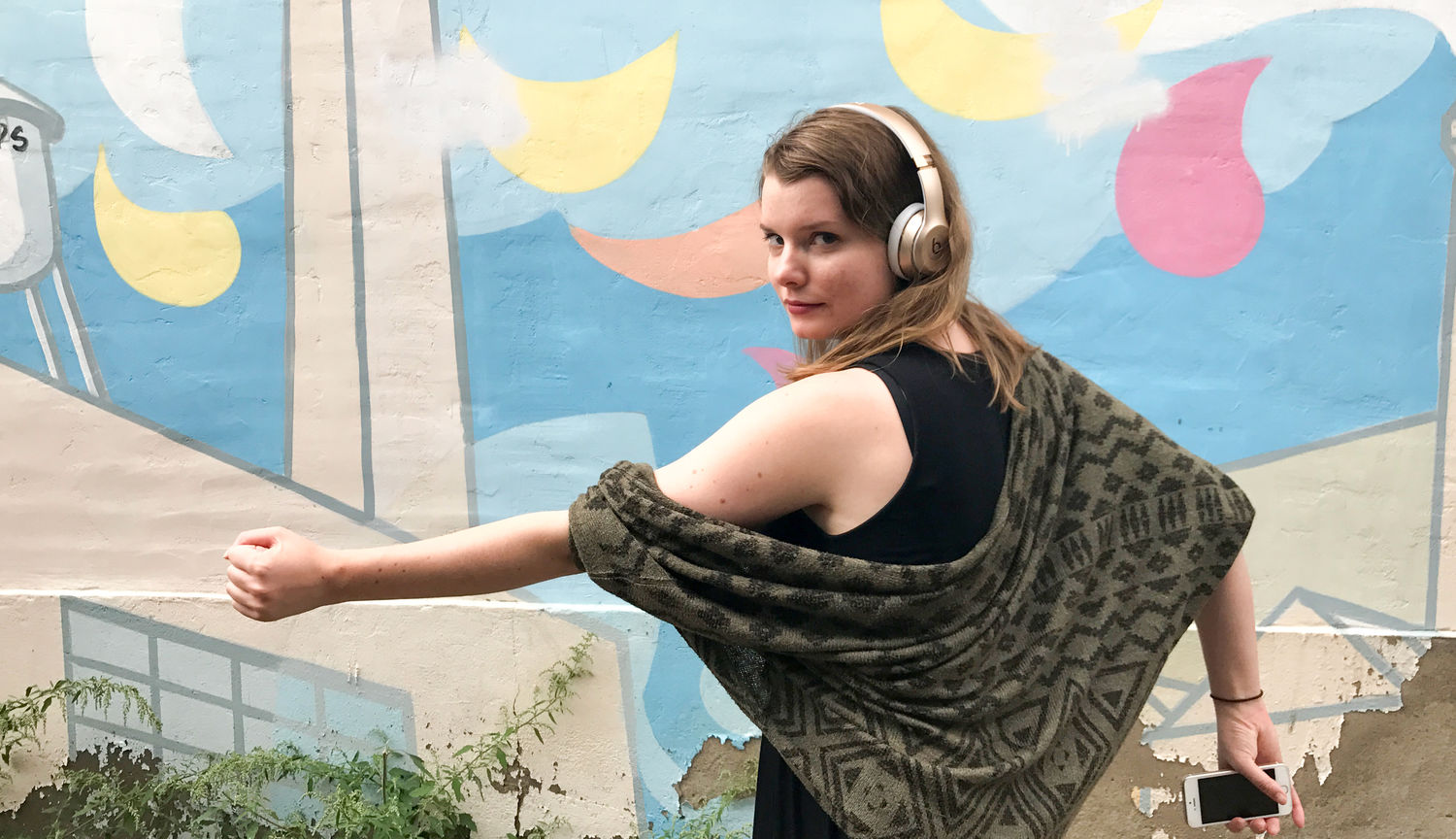 Meet Elyse Daniels, our audiobooks expert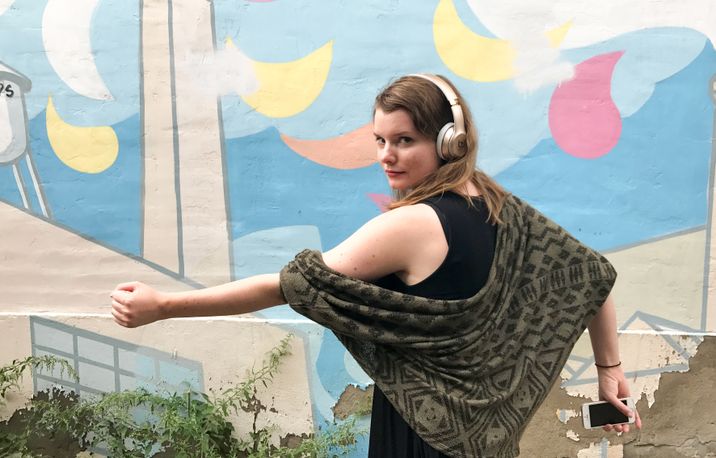 Tell us about your books background – how did you get into this business?
I've always been a writer. After I finished my undergrad, I did a post-grad creative writing program, and when I was applying to it, I saw right beside it on the enrollment page was a Creative Book Publishing program, and I just said "of course! That's what I'm meant to do!"
What book made you fall in love with reading?
The Outsiders, Harry Potter, The Screech Owls, Night.
What genres do you love? Avoid?
I love fantasy (historical fantasy specifically), YA (because YA books often have a mixture of multiple genres), true crime, historical fiction, and I am guilty of dabbling in romance every now and then as well.
I tend to avoid literary fiction. I obviously still read it, as it is very prominent to my work, but if I'm on vacation I will shy away from the literary stuff. I think it's because I read so much of it while in school and for work, and when I have down time, I like to delve into the genre fiction.
What is the last book that made you cry?
I don't cry.
What makes for a great audiobook?
An immersive story, great description, and a fabulous narrator. I believe that narrators can make or break an audiobook. You could be listening to a book that you already know you love, but if the narrator has the wrong voice, it can totally take you out of the story.
When do you read? On what occasions do you listen?
I read whenever I can (often into the wee hours of the morning). I like to listen to audiobooks while I'm working. Putting on a good story while you're doing housework is fantastic.
I tend to listen to nonfiction when I want to learn about something, (history mostly).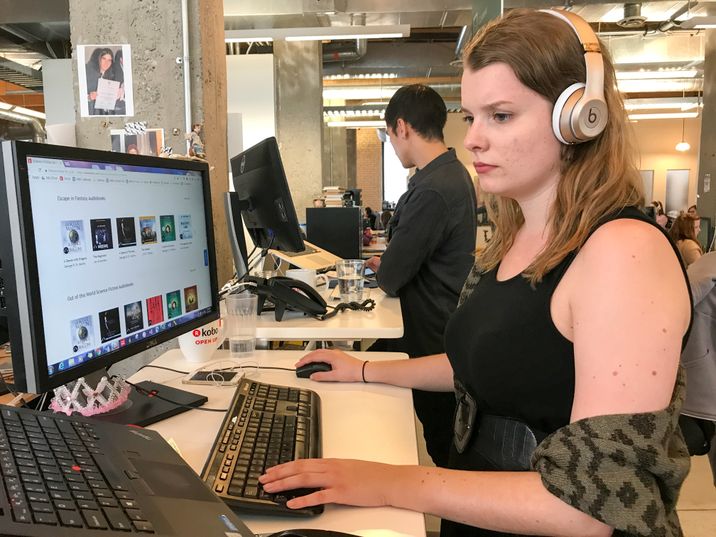 What's the last great book you read? Listened to?
Read:
Meanwhile, these audiobooks are great:
and of course…Harry Potter narrated by Jim Dale (I'm weird, the 5

th

book is my favourite!)
Plus: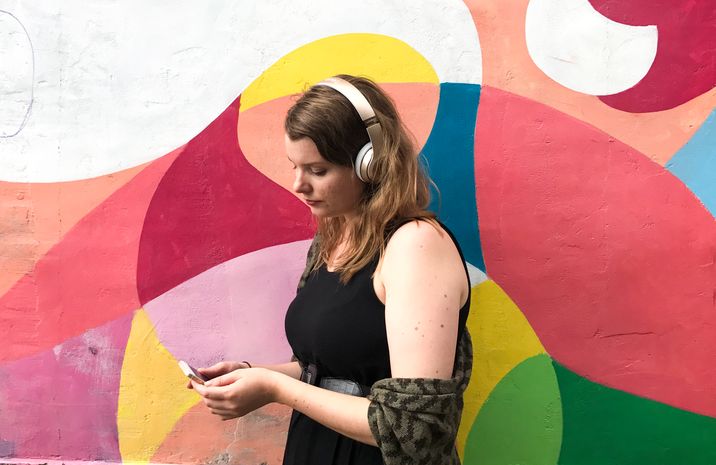 What audiobook or -books would you recommend to someone trying audio for the first time?
Try either a classic that you know you really love, or a genre that you don't typically read/find difficult to read (it can be a lot easier to listen to those tricky genres than to read them).
Who is your favourite narrator, and why?
Well, in the great Harry Potter debate, I am a Jim Dale fan. Other than that, since historical fantasy is my favourite genre, I tend to like a male narrator with an accent other than a Canadian or American one. For me, the accent helps take me into a different world.
What is on your listening list right now?
The entire Kobo catalogue. Right now, I am trying to listen to some upcoming releases so that I can curate the Kobo audiobooks store in the best way possible. I also really like listening to nonfiction more than I like reading it.
Which do you prefer, and why – one narrator, or a full cast?
I find the two to be almost two completely different experiences. One narrator, I think is more like reading the book. Much is left for you to imagine yourself, whereas a full cast recording is more like a performance. I enjoy both though. It depends what kind of mood I'm in. I often like full cast recordings for more humorous works, and a single narrator for my fantasy listens.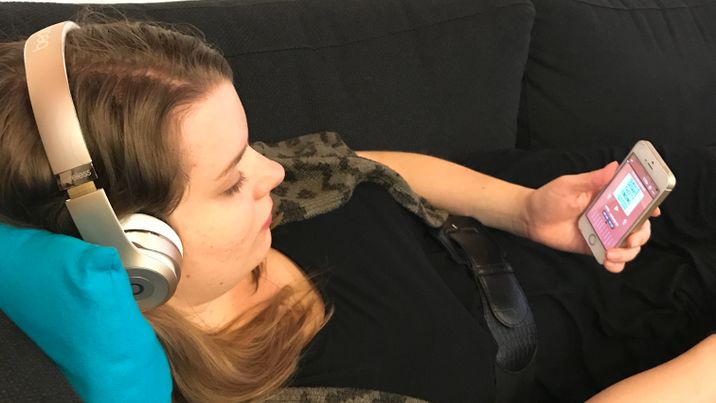 Which author reads his or her own books the best?
I like comedians who read their own books. The Tina Fey's, Amy Pohler's, David Sedaris', and so on. It transforms their books into more than just a book when they read it themselves. Their audiobooks are almost not even books, but a recorded comedy show/act. They know how to have fun with the listener, and often add in their own little tidbits just for the audio audience. Also, I find that when I'm reading those kinds of books, I'm often reading them with their voice in my head, so it's just a lot of fun having the comedian actually read it to me.
What podcasts do you listen to?
My current favourite podcast is My Favorite Murder. I am a true crime junkie, so I love listening to Karen and Georgia talk about the crimes they've "researched" and I often try to find books on the stories they tell after I finish each episode.
Who is the best book critic?
Some people have to read all of the reviews, and have to check in with 7 different critics before they decide to read a book. I am the exact opposite. I like to read the book description, and if it sounds like something I'm interested in, I go for it. I will take ratings into consideration, but I don't like reading critics or reviews before I read a book, because I don't like having outside opinions influence whether or not I like the book. However, I totally go back and read reviews after I've read the book. Reading reviews after I've read the book I find also helps me see the book in a different light, from different points of views.