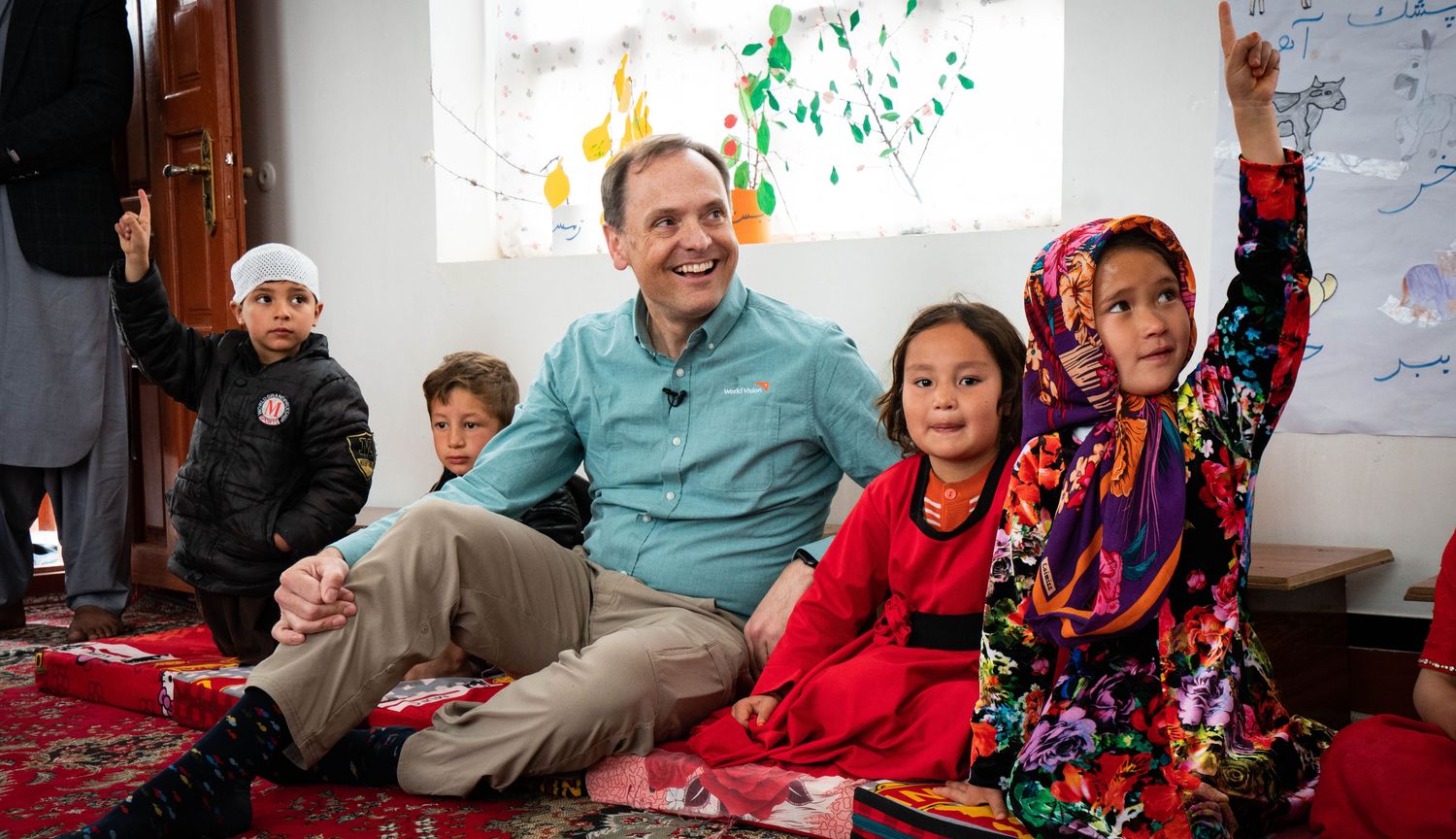 Michael Messenger: sharing his vision for kids around the world
"Follow The Reader" is our series featuring unconventional leaders and trailblazers. This month: President and CEO of World Vision Canada, Michael Messenger.
Michael Messenger is the President and CEO of World Vision Canada, a global relief, development and advocacy organization that tackles the causes of poverty and injustice in more than 50 countries.
With a legal background in youth justice, Michael has dedicated a huge part of his life to helping kids overcome incredible barriers. His travels have shown him firsthand the power of education and what it means for kids to see themselves in the materials they read. Again, we're reminded that representation matters and that a familiar story can, as he puts it, "turn the first page of what we hope will be many chapters of a full life."
Here's what Michael had to say about his professional literacy mission and his personal reading habits:
You've worked in developing countries around the world. What's the one commonality you've seen when a child picks up a book?
For so many kids, I think picking up a book represents the broader promise that education can bring. I was in the Central African Republic last year talking to girls and I asked them what the most important thing was in their lives. Kids who have been ripped away from their homes due to conflict or natural disaster aren't going to say video games or their phones. They're not even necessarily going to say clean water, food or shelter. They're almost always going to say, "I want to go back to school. I want to get an education" because they know that's the ticket that will change their futures. That's the transformative opportunity, and reading a book is a symbol of that education.
What is a "reading corner" and why is it so important for young children?
A reading corner is about finding a space where kids can just go and be with their friends; where there are resources available and, most importantly, where there is space and time set aside as part of their routine.
We have a program called Unlock Literacy that works with kids in grades one to three. It's really about trying to pilot the best approaches to literacy education that we've learned in places like Canada and New Zealand, and replicating those around the world. What we're discovering is some of the really critical elements of effective literacy programs are low cost and very simple.
You have two kids. What books did they read over and over again when they were younger?
My wife is a big advocate of picture books and how they support the basic understanding of stories. We started with Goodnight Moon by Margaret Wise Brown and then The Chronicles of Narnia by C.S. Lewis. I still remember reading those out loud to the kids.
Also, my mother-in-law would read or make up stories for my kids and put them on a cassette tape. It was a bit of a ritual where they would pop in the tape and listen to stories from grandma. [Honestly, I'm stealing this idea. How frigging cute is this?!]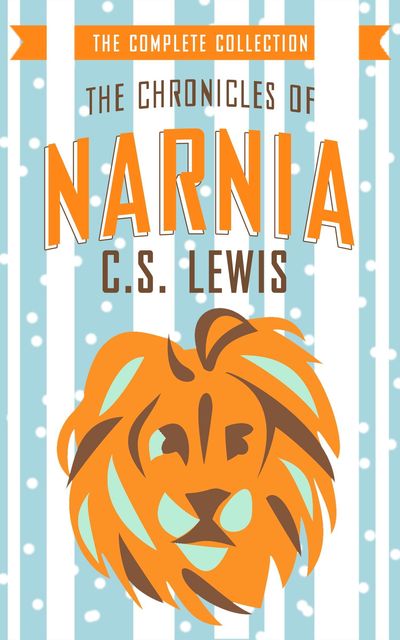 The Chronicles of Narnia
The series covers the history of the magical land of Narnia, ruled over by the Great Lion Aslan, and the human children who visit it, including the four Pevensie children, as they fight the evil White Witch, journey to the world's end, explore vast underground cities, and more.
View Book
How has reading shaped your life?
Reading has been always been part of my life. When I was young, we would go away on vacation to the cottage and the Moncton Library had this summer policy where you could take up to 10 books out for a month. I remember taking out those 10 books, sitting on the beach and reading, and usually getting through them in the first couple of weeks.
Today I try to balance books that are historical, biographical or about leadership with those that are more escapist. I've spent a lot of time in some tough places, and sometimes allowing a book to transport you to a different type of challenge is great.
What are you reading right now?
I just read a really interesting book about the Cold War called The Spy and the Traitor by Ben Macintyre. It's a fascinating story about the KGB and MI6, and it's hard to imagine that was actually real life.
On the lighter side, I also just wrapped up An Ocean of Minutes by Thea Lim. It's a weird, time-travel, post-apocalyptic book I was reading in Afghanistan.
And then you can always count on whatever Stephen King has got going on.
One of my favourite leadership books is Team of Rivals by Doris Kearns Goodwin. It's the story of Abraham Lincoln and his remarkable ability to bring people into his inner circle who didn't always agree with him, and how he became a better leader because he kept his critics really close.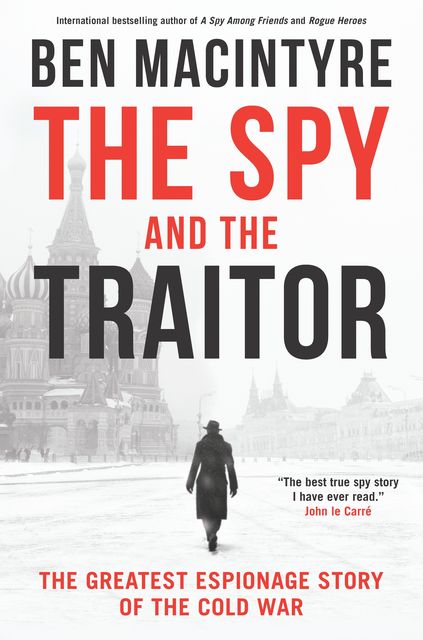 The Spy and the Traitor
The celebrated author of A Spy Among Friends and Rogue Heroes returns with his greatest spy story yet, a thrilling Cold War-era tale of Oleg Gordievsky, the Russian whose secret work helped hasten the collapse of the Soviet Union.
View Book
Do you apply that philosophy about leadership to your own practices?
I do, actually. I think it was great advice to be able to say that a good leader needs to make sure he or she isn't just living in an echo chamber; where all you hear is the good stuff. You need to hear the dissenting voices.
What's your favourite reading ritual?
I read every night before I go to bed, so I usually have a couple of books on the go. As a person of Christian faith, my mornings usually start with some kind of reading from the Bible or a devotional book, which helps me frame my day. I think it's fair to say that non-work-related reading starts and ends my day.
What can people do to support World Vision's literacy mission?
Education, and literacy as a critical element of that, is a key component to our child-centred development work. If you want to sponsor a child with World Vision, it enables us to come into a community for 10-12 years and help them identify their own needs. Education for children is almost always a critical element of that.
Since we started this program in 2012, we've reached 1.7 million children, engaged more than 100,000 parents, trained 83,000 teachers and 18,000 volunteers, established 6,000 reading camps and helped kids produce almost 4.5 million books.
That's another challenge: to have reading materials that speak to the stories of these kids. I grew up just past the Dick and Jane days, and I'm pretty sure Jane was blonde and blue eyed. They had a very white-bread household, if you will. [I will.] It's really important for kids to see themselves and to hear their vocabulary, and for us to help them tell their own stories. I get really excited about seeing kids read in their own language.
Is there anything you'd like to add before we wrap?
The opportunities that our kids have to read, learn and grow – to really live up to their full potential – is exactly what parents in the developing world want for their kids, so the simple act of picking up a book and telling a story is powerful in so many ways. We're just inviting Canadians to support our work and to raise their voices for children everywhere.
This interview has been edited for length and clarity.
For more Portrait of a Reader content, read Annie Murphy of Schitt's Creek: playful personality that's a little bit infectious