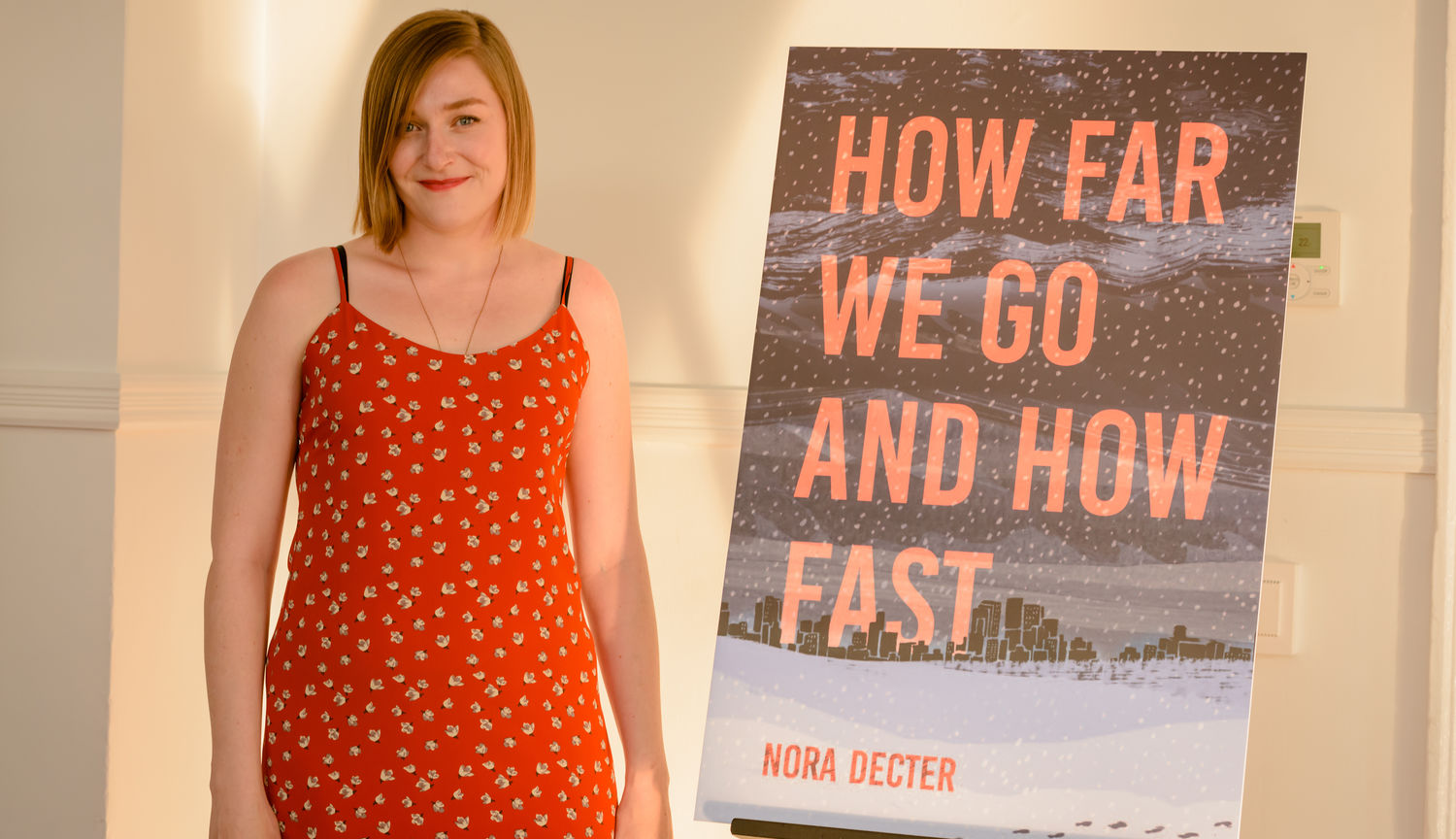 My Writing Life: EWP Literary Fiction Winner, Nora Decter
How Far We Go and How Fast, a coming-of-age novel by Nora Decter, won this year's Kobo Emerging Writer Prize for Literary Fiction. We asked Nora about her advice for emerging writers, the last great book she read, and how music fuels her imagination.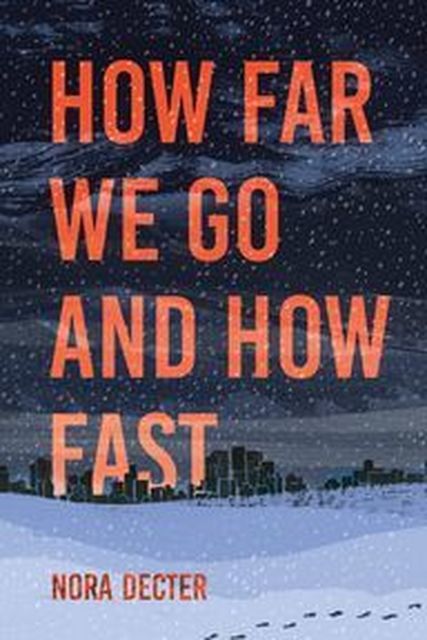 How Far We Go and How Fast
Sixteen-year-old Jolene, named after the girl in the Dolly Parton song, is from a long line of lowlifes, but at least they're musical lowlifes. When her brother Matt leaves in the middle of the night, Jo loses her only friend, her support system and the one person who made her feel cool. As it becomes clear that Matt is never coming back, Jo must use music to navigate her loss.
View Book
What inspired you to write your book?
During my writing summers I would take 30-40 books out to the cabin with me, all kinds. The first summer I borrowed a couple of my little sister's YA books. Read one in an afternoon and thought, I bet I could bang one of those out in a couple of months. Of course, then it took four years to finish. I didn't want it to be fluff for young people. I wanted it to be an honest, artful book about a teenager any reader could enjoy. I struggled with mental illness and family troubles as a young person and was just coming out of that when I started to write How Far. I wanted it to be a book that would resonate with people who've been through the same, and maybe give strength to those who are still in the thick of it.
What is the last great book you've read?
Alicia Elliott's A Mind Spread Out on the Ground is so profoundly fabulous. I went to the creative writing program at York with her and it is amazing to witness the power of her work. Her essays, which are about colonialism, reconciliation and the Indigenous experience (and the human experience, and mental illness, and motherhood, etc.), are so smart and affecting and honest. Truly, everyone in Canada should read this book and then spend a long time thinking about it after.
How do you start your writing day?
I try to get up kind of early and find my way to my desk after some stretching and coffee-making. If I'm lucky my cat Frankie will plant herself on my lap and keep me from wandering off. I don't work well later in the day and find if I don't get some writing done relatively first thing the anxiety kind of eats at me and, ironically, keeps me from getting down to work.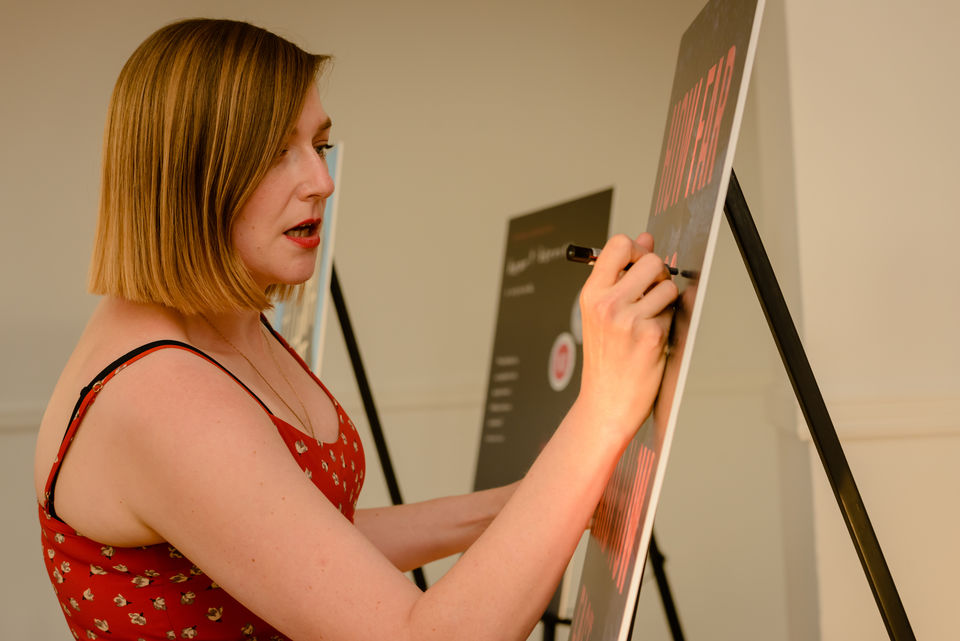 What fuels your imagination?
Music fuels me creatively more than anything. If writing isn't going well I'll put on a song that moves me and it almost always stokes my imagination. I've always been interested in translating the feeling a song brings out in me into writing. I've sang in bands and written songs since high school, though I've always felt like a writer who pretends to be a musician sometimes.
When I was writing the first draft of How Far I found myself writing a batch of songs that shared some DNA with the book. At first, I felt like I was ripping myself off by borrowing lines from the book for the music and vice versa, but then I realized they were two parts of the same project. Jolene, the narrator in my book, is using music to cope with life, and can admit things in her songs she can't acknowledge outright yet. I released the EP on my website hoping that by recording the songs Jolene writes in the book it adds another dimension to the reader's understanding.
What advice would you give to an emerging writer?
I falter anytime I start writing what I think I should write, what will be received as topical or commercial or literary or what-have-you, rather than what I am truly interested in exploring. For me, that's meant allowing myself to write young, female, first-person voices and tell stories that are set where I'm from. What you're obsessed with is usually the best place to start in your writing.
What is your most precious possession?
I keep all my writing notebooks. I have ones going back to elementary school. I use them when I need inspiration, search through them for a lost line or a forgotten idea. I like to check in with my past selves sometimes, too, remind myself of who I used to be.
What do you like best about digital reading?
I love the convenience of digital reading. I have a bad back and a tendency to overpack when I'm just going to the grocery store, so digital readers help keep me from hauling along 3 hardcovers minimum everywhere I go. I also teach creative writing and English and I see my students more and more opting to buy the digital versions of our texts in order to save money and keep their backpack loads light.
For similar blog content, read: