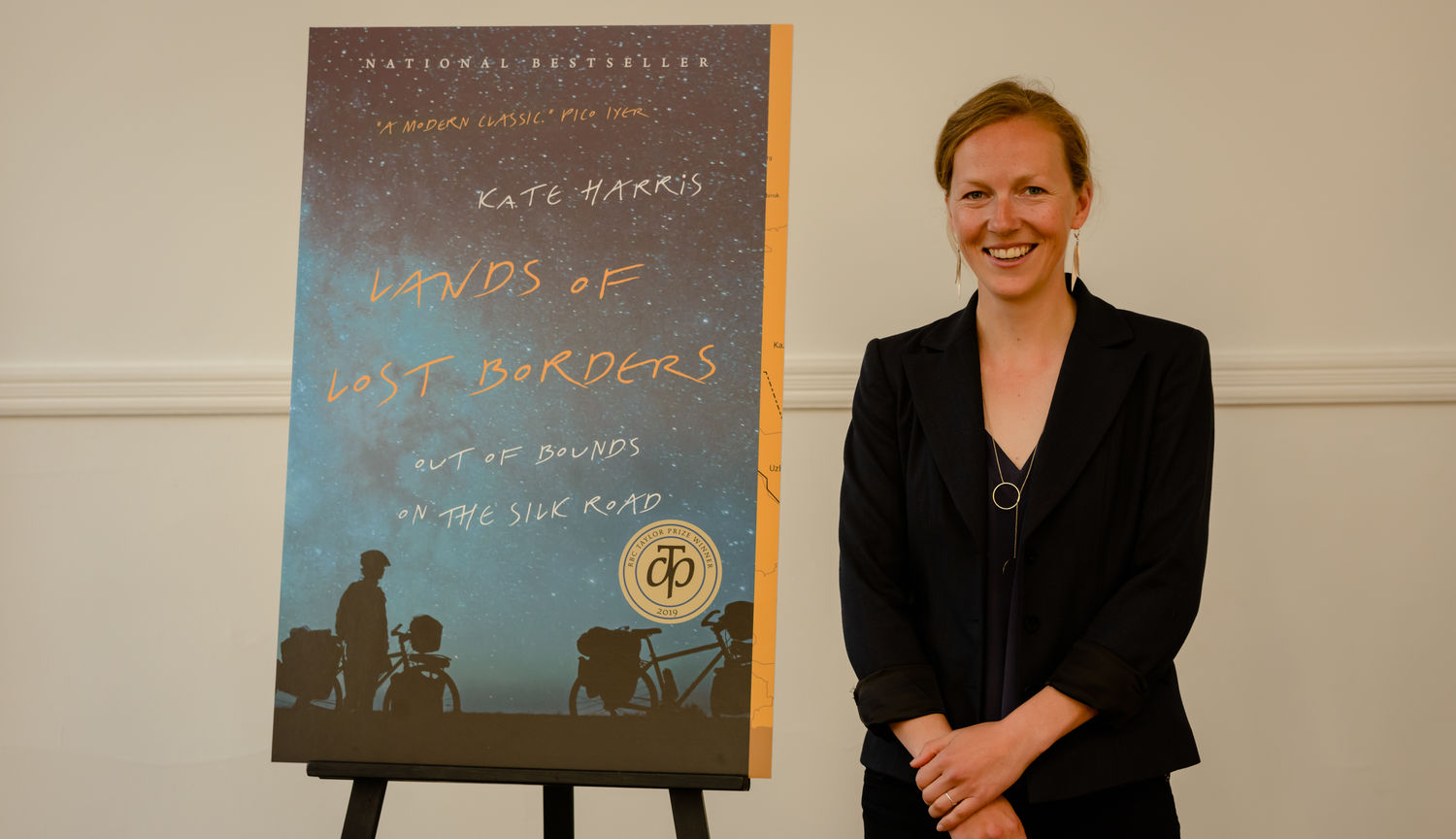 My Writing Life: EWP Nonfiction Winner, Kate Harris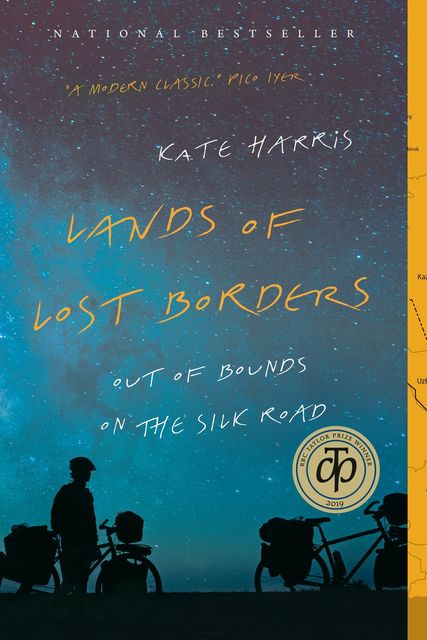 Lands of Lost Borders
Like Rebecca Solnit and Pico Iyer before her, Kate Harris offers a travel narrative at once exuberant and meditative, wry and rapturous. Weaving adventure and deep reflection with the history of science and exploration, Lands of Lost Borders explores the nature of limits and the wildness of a world that, like the self and like the stars, can never be fully mapped.
View Book
Where did you write your book?
In a one-room, off-grid, solar-powered log cabin on the outskirts of Atlin, British Columbia, near the Yukon and Alaska—a fitting venue for thinking and writing about boundaries and limits of all kinds, and for being reminded daily of the small place of humans in the wild scheme of things.
What inspired you to write your book?
I traveled vicariously through books long before I had the chance to travel anywhere myself. So after cycling the Silk Road, and in the process falling in love with this pale blue dot we all call home, I wanted to write something worthy of that experience—and worthy, I hoped, of all the books that galvanized me out the door in the first place.

What was the biggest hurdle or challenge you faced when writing?
Making enough money to carve out the time and space to write the book I wanted to write (which was the sort of book I could never count on to make money). And with the writing itself, for a book that covers so much ground in terms of places, histories, geographies, and complex stories, the biggest challenge was deciding what could be left out.
How do you start your writing day?
I feed our dog, make coffee, water the greenhouse and flowers, remind myself that the mountains will still be there to play in at the end of the day, then sit down and get to work.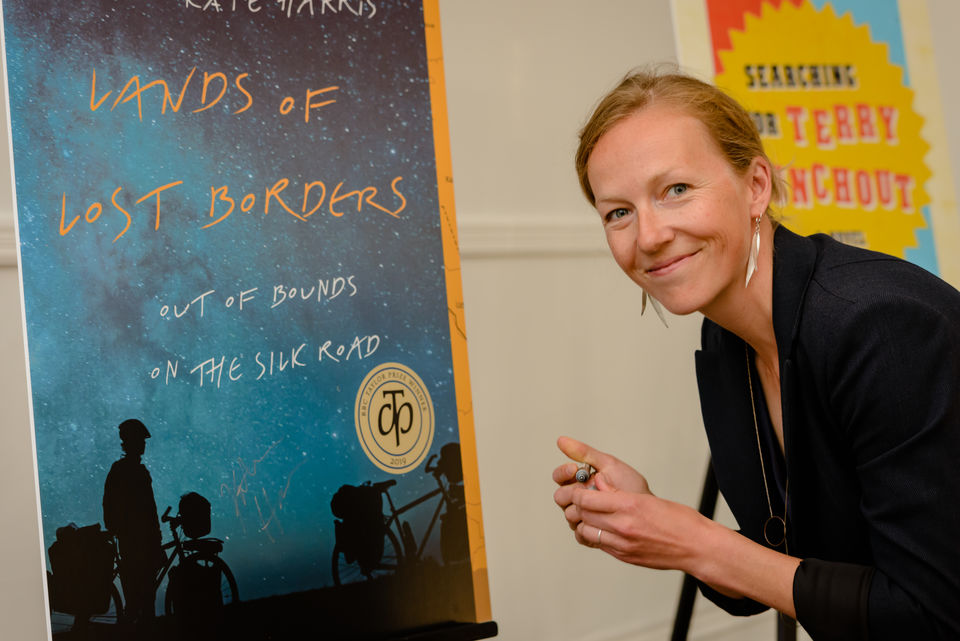 What is the biggest thing you've learned about writing?
That writing is more accurately rewriting. I know this, yet my dreadful first drafts throw me into despair every time! So perhaps I haven't learned anything at all about writing, except to keep at it.
What advice would you give to an emerging writer?
Read voraciously, selectively, rapturously. Read as though it is your greatest responsibility as a writer—because it is! And live cheaply, in order to buy yourself the time and freedom to write. Last but not least, get outside regularly, into the real world of trees and rocks and animals and stars, for solace and perspective—and to give your poor eyes a break after all that reading.
What fuels your imagination?
Getting outdoors, traveling to new-to-me places, and reading poetry and/or prose that tilts toward the cosmic and lyrical. Annie Dillard, Wallace Stevens, Virginia Woolf, Don Domanski, Elizabeth Bishop, Ellen Meloy, Michael Ondaatje, Rainer Maria Rilke, Anne Michaels, Barry Lopez, and Ilya Kaminsky are some of the writers I return to regularly.
If you weren't a writer, what would you be?
A pilot and a homesteader. That said, being a writer doesn't preclude either of these pursuits, and in fact complements them rather beautifully, so I'm slowly learning how to be all three.
What do you like best about digital reading?
The convenience of a library packed into the portability of a paperback. I couldn't have survived my Silk Road bike trip without digital books. Nothing beats an eReader when it comes to traveling!
For similar blog content, read: