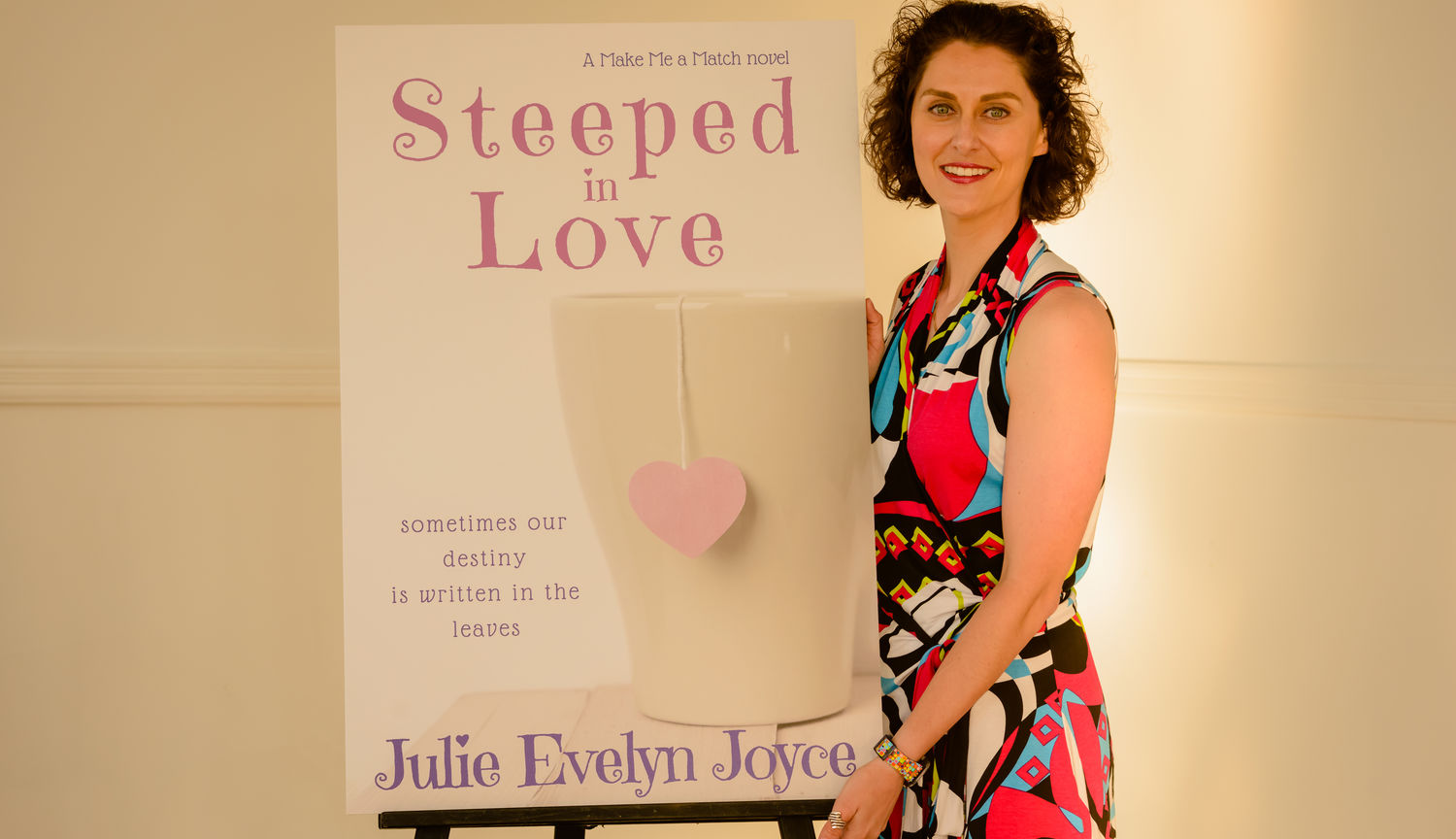 My Writing Life: EWP Romance Winner, Julie Evelyn Joyce
Steeped in Love, a self-published book by Julie Evelyn Joyce won this year's Emerging Writer Prize for Romance. Get to know Julie, her writing style, and what inspired her winning book.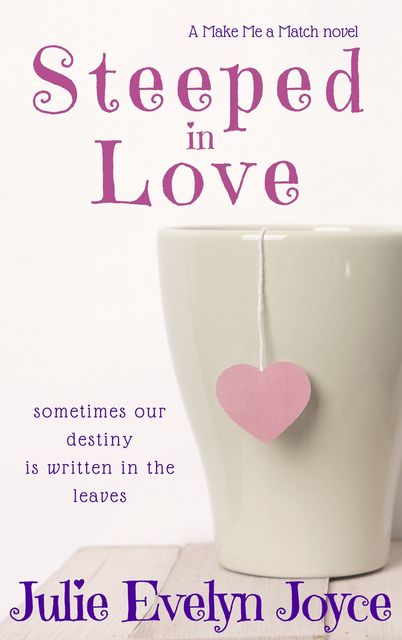 Steeped in Love
Addie Mitchell is a pie-on-the-fly entrepreneur who's finally ready to settle down in the big, empty house her late great-aunt Edna left to her. Novelist Ethan Holtz is having a hard time sinking his teeth into his next project, but he finds Addie fascinating. He can't help but eavesdrop on her dates in the local coffee shop, his writing haven, and soon finds himself taking pointers on what not to do from her failed suitors...
View eBook
Where did you write your book?
I'm a horizontal author, so this book was mostly written from the comfort of my bed. It may sound counterproductive, but it's actually very effective for me. Hey, it worked for Proust, Twain, and Capote!
What inspired you to write your book?
I began writing Steeped in Love as a gift for my mother, my dearest friend and greatest cheerleader. She read all of the short stories and fanfiction I'd written over the years and believed there was something bigger hidden inside me just waiting to burst out.
I wasn't sure I could ever write a full-length novel, but I set out to prove her right. In Steeped in Love, my heroine reads tea leaves to aid in her search for Mr. Right. During a late-night brainstorming session, my fabulous critique partner inspired me with the idea, and after letting it percolate for a while, I knew it was a story I HAD to tell.
My mother passed away unexpectedly a couple months after I started my novel. But I didn't give up. If I couldn't share it directly with her, I could share it with the world. Turns out, she was right. I COULD write a novel. I DID write a novel. And I PUBLISHED said novel. Thank you, Mom, for everything.
What is your superpower?
The ability to teach teenagers on a daily basis without strangling them.
When and how did you know you are a writer?
I've always had a love of reading, writing, and storytelling, but I don't think I truly knew I was a writer until I found myself saying in conversations, "Man, that would make a great scene in a book!" Now people are afraid to talk to me.
How do you start your writing day?
Ready to kick some butt! I fluff my pillows (two for my head and one for my laptop), put on my favourite Canuck slippers, slide under the covers, and cozy up with my manuscript. I prefer to write in silence with a jar of Kraft sea salt peanut butter by my side just in case I get 'stuck.'
How do you end it?
Ready to light my manuscript on fire. As one does. I wish I could free-write, but my inner editor protests too loudly to be ignored. The good news is that when I start again the next day, I have a super-clean manuscript to work with.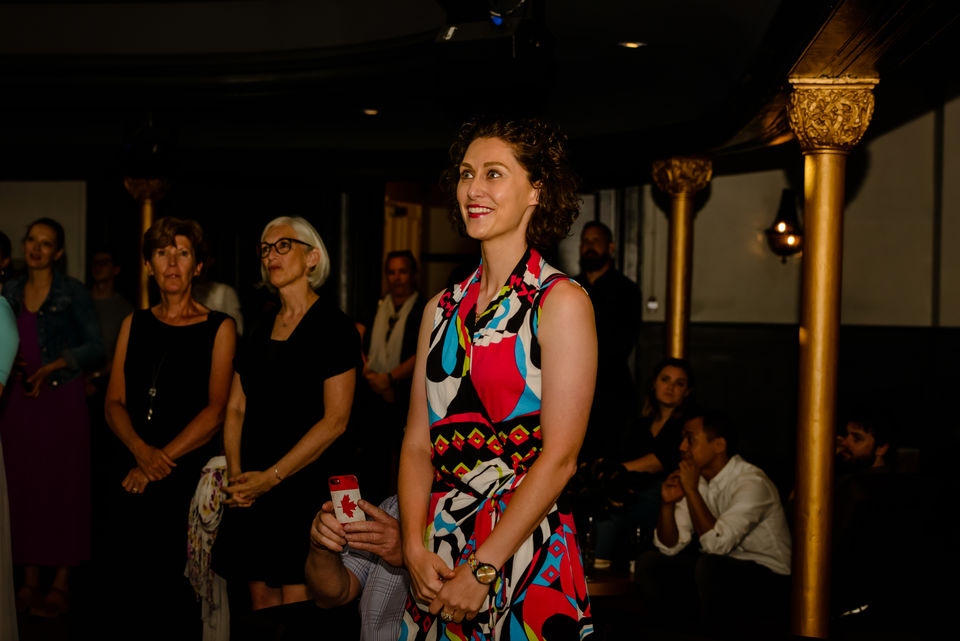 What is the biggest thing you've learned about writing?
It's not for the faint of heart. Writing requires an enormous amount of discipline, persistence, and resilience. There are ups and downs…and more downs. And even more downs. But the ups are glorious, and they have the power to push you through the difficult patches, if you let them.
What advice would you give to an emerging writer?
If you have a story to tell, to share with the world, then do it! There will be tough days—many, many tough days—roadblocks, setbacks, and letdowns, but the only true thing that stands in the way of your dreams is you. Write your story. The rest will fall into place.
What fuels your imagination?
Peanut butter. Nutella. Sometimes a combination of the two.
If you weren't a writer, what would you be?
I spend my days whipping teenagers into shape as a Phys. Ed. teacher. I think every writer dreams of writing full-time, and I hope to someday, but educating and inspiring young minds is a pretty darn awesome job, too.
What thing can you not live without?
Sports! When I'm not teaching sports, I'm playing sports, watching sports, thinking about sports...Good thing my work-in-progress is a sports-themed romance.
What is your most precious possession?
My sneaker collection. As a Phys. Ed. teacher, I feel like it's an unwritten part of my job description to ensure I decorate my feet in the latest and greatest athletic shoes. In every color. One must match their shoes to their outfit, of course.
What book is your go-to recommendation?
Love Game by Maggie Wells. Her heroine, Kate Snyder, is a basketball prodigy and the winningest coach in her university's history. I connected to Kate on such a deep level, and not just because of our shared passion for sports, athletic shoes, and winning. Because she empowers, inspires, and kicks ass, both on the court and in the male-dominated world of college athletics.
What's next on your reading list?
I hope to get through all the books written by my fellow finalists in the Kobo Emerging Writer Prize! (Editor's note: get the shortlist here).
For similar blog content, read: