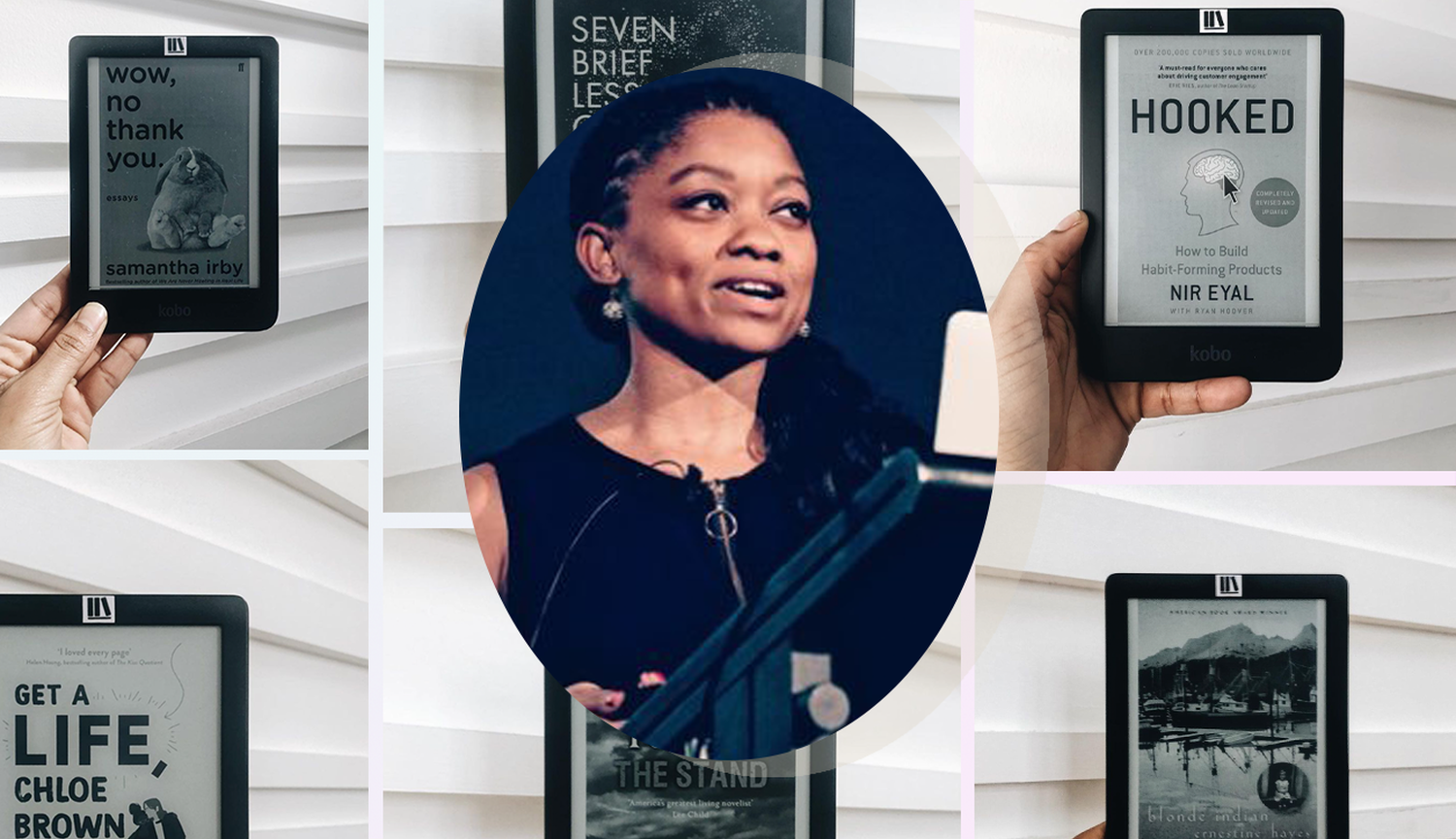 Going for great reads: Nadia Odunayo on why she built The Storygraph
Follow The Reader is our series featuring unconventional leaders and trailblazers.
The StoryGraph's founder and CEO tells us about how a series of pivots led her to creating the next big thing for modern readers.
Not knowing what to read next is the literary equivalent of 'I have nothing to wear' for your bookshelf — except that life is too short to read a book you're not in the mood for. This happens to be the whole founding philosophy behind The StoryGraph, a website founded by Nadia Odunayo to help readers choose their next book.
Nadia was heading down the investment banking track in university until a combination of chance meetings and an entrepreneurial streak saw her move into tech — starting with winning a place on a coding course, and then going on to win a competition for a coding boot camp.
A few years after that, the beginning of 2019 found her with extra time on her hands and two side projects. One of these was a reading app, one that she enjoyed working on so much that she decided she needed to make this her full-time job. "It was like I should have been doing this from day one," she recalled.
She devoted herself to coding and customer research. After numerous conversations, she stumbled upon the crux of what she was trying to solve: "That was when I realized — okay wow, people still are not happy with the quality of recommendations and help choosing a book!" In the summer of 2019, she built and launched a beta version of The StoryGraph.
"It was like I should have been doing this from day one."
In 2020, the pandemic hit, and reading skyrocketed all over the world as people suddenly found themselves in dire need of distraction. The StoryGraph exploded—going from 1000 users to 20,000 in three days—and all this before the app even had an official launch. That happened in January of 2021, when they hit 100k users.
We caught up with Nadia to talk about building a startup that combines books and tech, her own reading journey—and of course, what books she's been loving lately.
On being a new player in the book-tech space

There's a reason why a lot of new people haven't come up—and why also, I was hesitant to go down this track in the beginning. It's one of the reasons we just don't have options for things like sites that track your reading. So I was like, let me try it. The worst that happens is that I fail, and it doesn't work. But I'll have tried something that seemed really exciting to me.
I never said I was building an "alternative" to what's out there. Actually, I still don't even say that, because I don't think it's helpful. It's limiting, for many reasons, because you might fall into the trap of looking at what they're doing and then just trying to do the same but better.
I felt like I really wanted to focus on what wasn't being done. And that's how I got to how we do our recommendations, which is really unique.

On how The StoryGraph lets people be as social as they want to be

People just want it simple and clean. The StoryGraph is just a place to track books. People really like how clear and straightforward it is. It's not noisy, we don't have chat or comments—it's very streamlined.
You can be as quiet as you want, or you can follow people and create a community feed. But there's no notifications or anything like that. So there's less to get tired of or stress out from, that's something people really appreciate.

On reading outside of work
You would think I'd have no time to read anymore — but actually, my reading has more than doubled to what it used to be. My reading has exploded!
Before the StoryGraph, I set myself the goal to read 25 books in 2017. I met it with literally days to spare, and then I wrote a blog post about it. And then the next year, in 2018, I was tried for 30—and made it, again with days to spare. In 2019, I set the goal of 35, which I was so nervous about. But that was the year I got into bookstagram, when I got exposed to all these books, and I read 57 books that year. Last year, in 2020 my goal was 60, and I think I read 67.
Now I'm just keeping the goal of 60. I do have days or weeks where I don't read as much because there's so much happening on the site. But I make a point of putting aside an hour every day, and I try and meet it to read.
Just through being involved in the books community, I've developed, understood my tastes more and what I want to read my two weeds growing, so I need to make the time to read. There are all these books I'm excited to try.
Also, I don't want to be someone who runs a book website and isn't a reader. [laughs] I've connected with a lot of users because I am a reader first and foremost. And that's something that continues to be true, even within our team—The StoryGraph is made by readers for readers. We are readers first, and I am one of my own users.

"I've connected with a lot of users because I am a reader first and foremost."
On reading new genres—or moods—over the past year

I'm getting into romance lately—I never used to, but also I'm seeing a lot of people move away from calling it a 'guilty pleasure' because that's implying that there's something to be embarrassed about. But if you think about it, romance is such a key part of life and how the world moves. People getting into relationships and out of relationships, love in general — it's so key to just who we are as humans.
I definitely think the trend is changing towards that though, as the genre is so huge. I feel people are like discovering romance through more recent releases. You've got books like Beth O'Leary's The Flatshare, or all of Talia Hibbert's books and things like that. It's good to see.
I am excited to get into romance more. I've just read this brilliant book that really hooked me. It's called If I Don't Have You by Sareeta Domingo, and it was highlighted by Jacaranda in 2020's Twenty in 2020 Festival. I was just like 'what's gonna happen?!'—but romance books are nice because they all end up kind of happy endings, I think.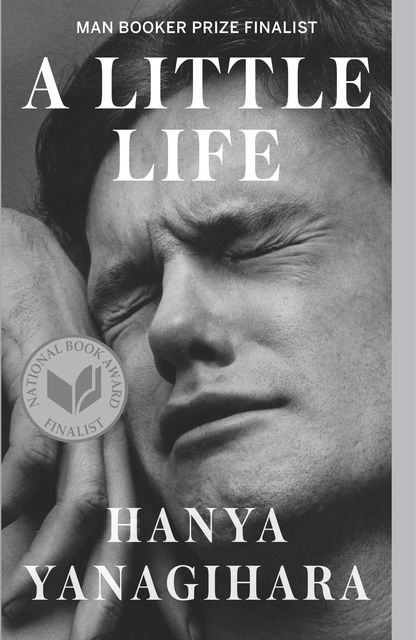 A Little Life
"I read this recently and I was hooked. Although it was kind of hard at times, just because you know from the beginning bad things are going to happen but still, a really good read."
View eBook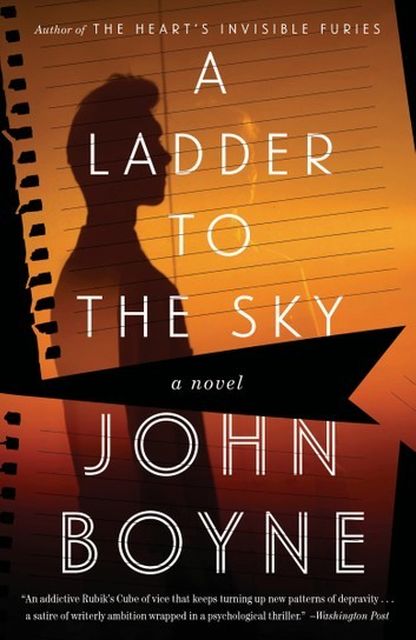 A Ladder to the Sky
"This was one of the first books I read from a bookstagram recommendation. It was gripping and dark, and I loved it."
View eBook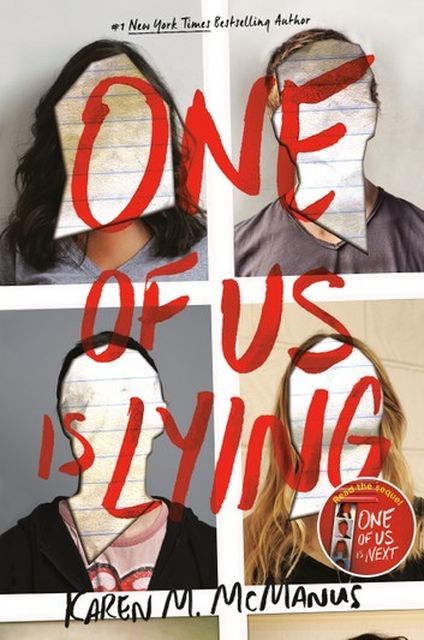 One of Us Is Lying
"This is a YA mystery thriller—I don't normally read YA, but this one was really good. And I cracked it, but it didn't take anything away from it."

View eBook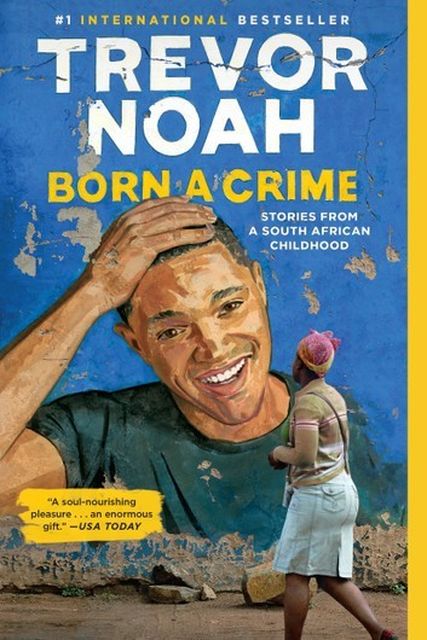 Born A Crime

:

Stories from a South African Childhood

"I wasn't expecting anything because I didn't really know Trevor Noah. But the book was just so funny, and you learn a lot. It was brilliant. This was pre-pandemic, and I remember so many times on the train just cracking up while reading it. You know it's a good book when you're laughing in public."

View eBook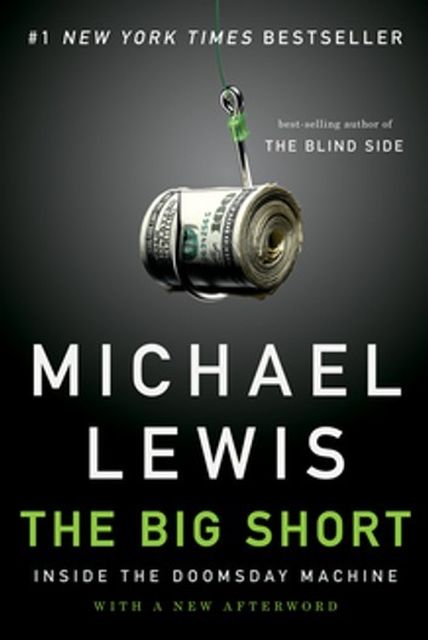 The Big Short

:

Inside the Doomsday Machine

"I loved this book. Maybe it was because I studied econ and I was going to go into banking, but I just loved the way it was all laid out. I loved its narrative nonfiction style."


View eBook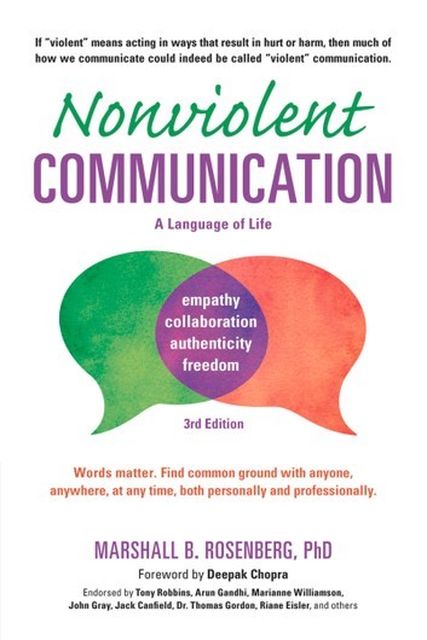 Nonviolent Communication

:

Life-Changing Tools for Healthy Relationships

"And then there are books where I feel like it's not "the best book ever", but rather, I feel like everyone in the world should read it. This book is one of those. It's a bit cheesy at times, but honestly if everyone read this, learned how to communicate—and took sleep a bit more seriously—the world would be better for it." ◼

View eBook