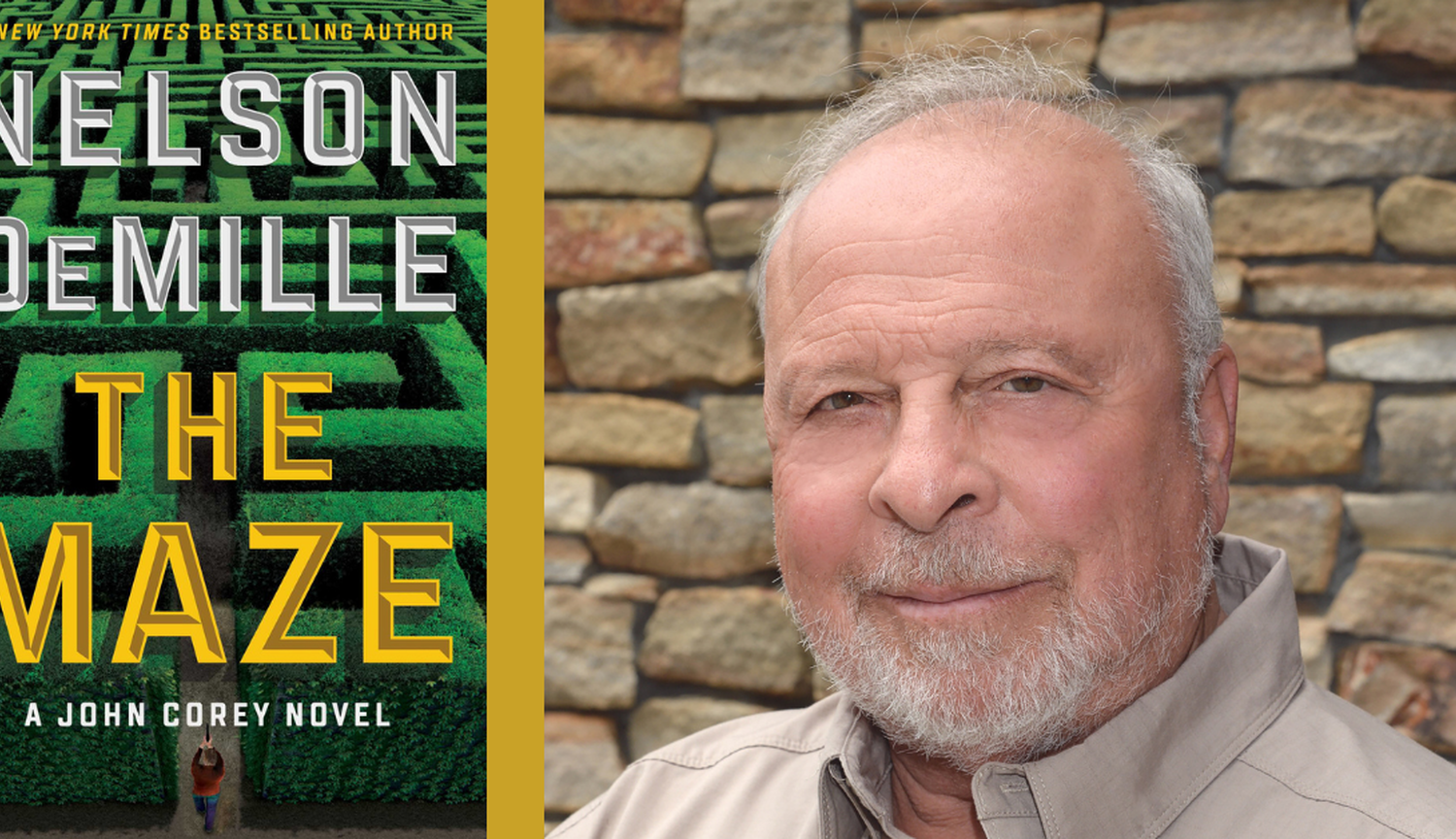 Nelson DeMille, author of The Maze
Kobo: What makes a good plot twist? How do you come up with twists that are both shocking and believable?
Nelson DeMille: A good plot twist needs to be a surprise, and it can't come out of thin air. The author needs to plant a few seeds in the story so that the reader can think back and say, "I should have seen that coming," and yet still be shocked by the twist.
Kobo: What's next for John Corey?
ND: Hopefully, a TV series. I've been working on this for years, I've had a number of offers, and I've seen a pilot script. But the issue is the character of John Corey, who is too politically incorrect for some TV executives. I need to find someone who will not tone down the Corey that I've created. His appeal for my millions of readers is his alpha male personality. My female readers love him, and my male readers admire him. He would translate well to the small screen with the right actor and the right screenplay.
Kobo: Name three of the best books you've read in the past year.
ND: I'll pass on this question.
Kobo: What would you say is your interesting writing quirk?
ND: I write all my novels by hand—No. 1 pencils and white legal pads. I do two or three handwritten drafts of each chapter before I give the chapter to my assistant to type into the computer, then I edit in pencil, and it goes through the computer again for final copy.
Kobo: How is the process different from writing alone versus when you're writing with your son Alex DeMille?
ND: Alex writes the first draft on a computer and emails it to me. I print it out and work on the printed copy with a pencil, then scan the edited pages and email them back to him. Technology has made the co-author process easier and the logistics quicker than it was before computers, email, and scanning. Prior to that, co-authors relied on the U.S. Mail to send typewritten pages to their co-writers, followed by a phone call to discuss changes and problems. What hasn't changed is disagreements between the co-authors, but Alex and I are usually in agreement, and we know when to defer to the other. Solo writing is easier for me and for most authors who have worked alone for most of their careers as I have. You learn to trust your own judgment, and if in doubt, you can consult with your editor. Now and then, writing with another author tests your limits of diplomacy and empathy. There's a reason that the overwhelming majority of creative fiction is written by one person. But when co-authoring works, it works well, as it does with Alex and me.
The Maze
#1 New York Times bestselling author Nelson DeMille returns with a blistering thriller featuring his most popular series character, former NYPD homicide detective John Corey, called out of retirement to investigate a string of grisly murders much too close to home.
View eBook
View Audiobook