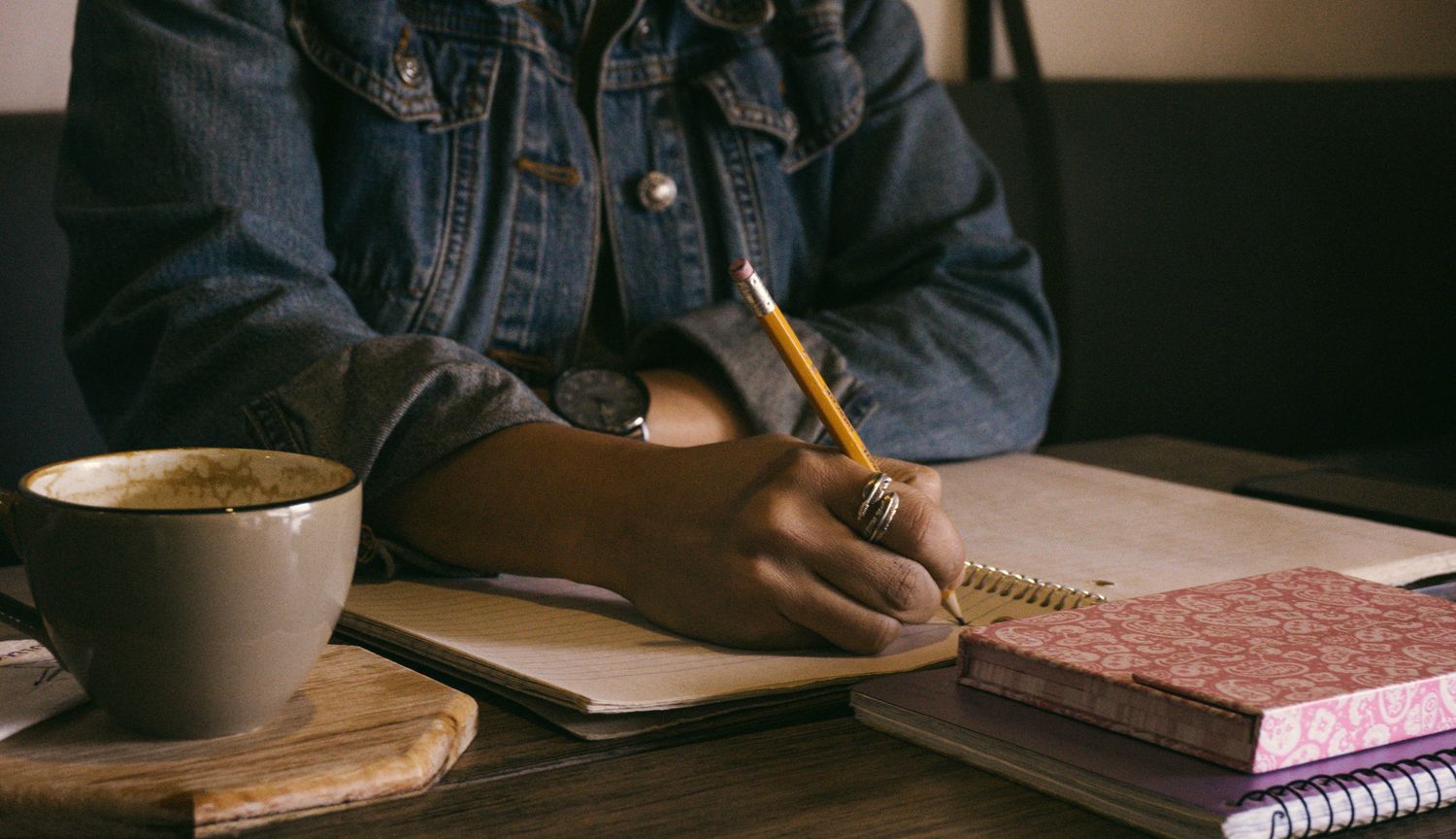 New year, new you, new book
As the Senior Manager of Author Experience at Kobo, Tara Cremin is constantly working with authors. Over the years, she's gained a lot of insight into how and why you should finally take the plunge, and start writing your first book. Here, she shares her wisdom.
New Year's resolutions aside, this time of year is always associated with change. It's time to turn over a new leaf, and work toward creating the you that you'd always imagined - the one that finally writes that book! (Note: I'm going to take my own advice and write the book I've been delaying).
It's never been easier to be a published author
Gone are the days where you have to pitch your book to agents and hope they pick it up. Let's not forget that Harry Potter was rejected 12 times. 12! You no longer have to worry about being rejected by a publisher or agent. You can take your writing life into your own hands with self-publishing platforms like Kobo Writing Life (KWL).
Indie authors control their future
With self-publishing, you control it all - pricing, distribution rights, design, publication date and schedule. It's liberating! Indies control the speed of release and they're shifting the book market.
Some authors maintain a steady release schedule of one book a year; others release once a month and then there are the prolific writers who release 30+ books a year. Whatever your writing speed is, don't get stuck in a comparison void. Simply make a schedule and stick to it. Your readers will follow as long as you're consistent.
Readers care about books, not how books are published
At Kobo, we don't differentiate between independently written books and books published by a traditional publisher. Books published through Kobo Writing Life are constantly on our best-seller lists - in fact, 1 in 4 books sold in English on Kobo are published through KWL. I repeat: a quarter of all books sold!
As a reader, the quality of books is the same; the covers are great, the stories compelling and the synopses contain enticing hooks. Take the leap and get your story in front of countless willing readers.
We want to help you find your readers
The biggest obstacle for any writer is finding their readers. With so many distractions at everyone's fingertips, you're not only competing with other books, but apps and streaming sites. You're fighting to grab the reader's attention. Does your book make them pause Netflix?
It's something we think about regularly at Kobo, and as a result we've created a number of promotional tools for Kobo Writing Life authors so that they can find their ideal reader. We let them find you in various ways:
They want to read an eBook? You can publish that.
Listen to an audiobook? You can publish that.
Try a subscription service for books? You can publish that.
Read books through their library? You can publish that.
We also allow KWL authors to apply for prime spots on Kobo's website. If you're interested in this, email our team at [email protected] and we'll get you set up!
How to get started?
The first step can be the hardest, but it's also the easiest to overcome.
Just start typing.
There's nothing scarier than a blank page, but why not turn your blank page into a plot? Plan out your story, your characters, your world. If you're more of a pantser than a plotter then just start typing! It's easier to edit something rather than nothing.
Once your story begins to come together, you need to think about getting help from an editor, cover designer, etc. I know, the resources online can be overwhelming, but at Kobo Writing Life, we make the process as seamless as possible. One way is through our weekly podcast (The Kobo Writing Life Podcast) full of tips from authors at all stages of their self-publishing journey.
My favourite thing, personally, about the indie community is how helpful it is. There are a number of great writing groups on Facebook you can join. If you're struggling with an aspect of the publishing process, you can be guaranteed that someone else has already encountered the same problem and is willing to help.
I hope these insights were helpful and inspire you to start typing. Right now. Go write. Don't be afraid of that blank page. Before you know it you'll be typing those sought after words: The End.