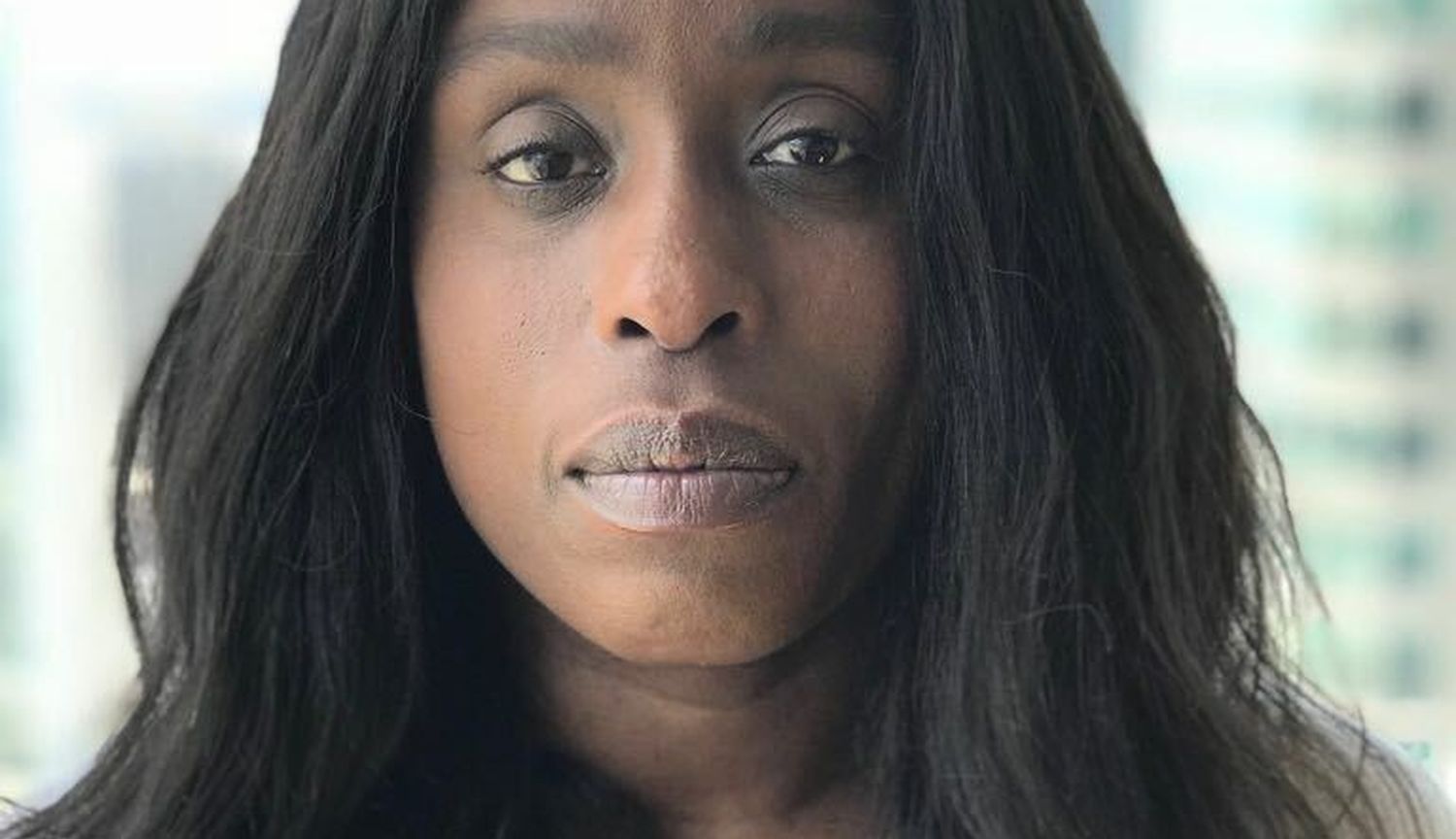 Olivia Nuamah: proud risk taker
"Follow The Reader" is our series featuring unconventional leaders and trailblazers.
This month: community builder and artist, Olivia Nuamah.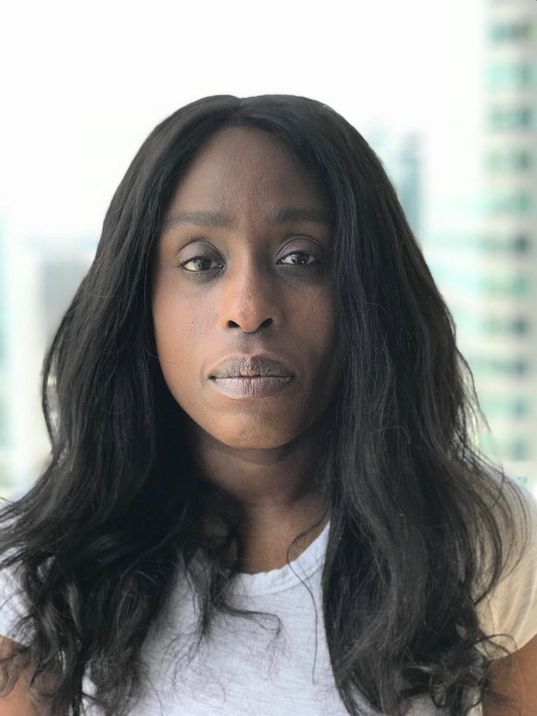 Olivia Nuamah has an aura. I can't see it, but I feel it immediately when she walks through the front door of the Pride Toronto offices and it becomes more intense when she sits across from me for our interview. She is calm and soft spoken, but she radiates strength and power.
It's a particularly busy time of year for the organization's Executive Director, but she doesn't rush our conversation. Instead, she takes the time to share stories about how she (routinely) side steps others' misjudgments, to educate me about the intersection of race and sexuality, and to gush about the power of music and storytelling.
Her experience has taken her all over the world, but her dreams for the future of Pride remain local. Here's what Olivia had to say:
What has been your toughest life role to date?
Parenting, without a doubt. I'm raising two Black boys and it's a constant battle. I find that my biggest fight and, really, my purpose in life is to make sure they experience equitable treatment. That's a hard job. I also worry about two main things: that they will internalize lowered expectations from the adults in their lives and [she pauses; I know what's coming] the police.
Tell me about a time when someone underestimated you. How did it affect you and how did you handle it?
I find this to be a daily struggle, but I cope through success. I'm a leader who happens to be a natural risk taker, but I live in a world that doesn't necessarily trust risk in my hands. Often it means that I am perceived to lack experience, or to lack an understanding of the risk itself and its outcomes, which ultimately leads to others questioning my leadership. It also means that I've had a lot of jobs, and that I've had to pick myself up to try and reimagine the world all over again. That said, the only way I know to push boundaries for change is to take risks.
Has there been an instance in your career where you surprised yourself?
For sure. It was a long time ago in East London [England] and I was just starting out in advocacy. I took on a case with a young woman who was very upset working in local government. I asked her what the best-case scenario would be to better her situation and she expressed a strong desire to go to Arts school. So I set about advocating on her behalf and successfully arranged for her schooling to be compensated. Two years later I ran into her and she told me how much that shift transformed her life. I could see how her whole physiognomy changed, and that's when I realized that you can impact people's lives by giving them choices they never thought they had access or rights to. Choices they never thought they deserved.
Ultimately I need to see the people who are affected by what I'm saying and what I'm doing. Twenty years later I started working in Toronto, fighting for homelessness, and I loved it so much because I could see the people whose stories I was trying to bring to life. Now we have a 10-year homelessness strategy and money being dedicated to homeless people with learning disabilities. It's always a surprise when I can feel the impact of my work, but that's what fuels me.
You used to be a DJ. What musical artists do you enjoy and admire most today?
Oh no, oh my gosh, oh noooo... [she laughs, slightly appalled that I would ask such a limiting question to such a big music fan]. In my more recent past, what changed my world view about music entirely – the music that shook me – was by the Wu-Tang Clan. I'd never heard sounds like theirs before and I remember thinking, "Music can be like this?". That kind of sampling in combination with the meaning of the lyrics themselves deepened my love of Black music quite significantly, and absolutely made me see Black men differently. It was like I was looking at art; music made artistic made tactile. It was so radical and so beautiful.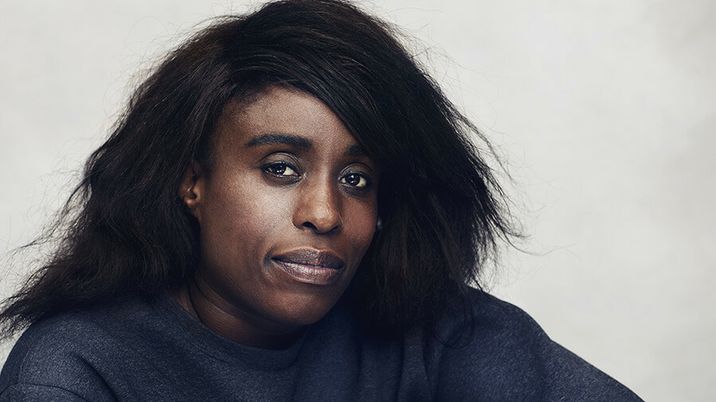 How does reading for work or for pleasure factor into your day-to-day life?
It's everything. Right now I'm reading an academic text called Handbook of LGBT Communities, Crime, and Justice by Dana Peterson and Vanessa R. Panfil. It's about how queer people of colour experience their queerness, especially in communities of colour where it's very hard to talk about it, and what happens when they become involved with the police. Pride is very much part of this conversation and I need to understand it academically.
I also just bought the book Barracoon by Zora Neale Hurston who was a civil rights activist and a social anthropologist. She uncovered and wrote the narrative of the last slave who left the last ship before slavery was deemed unconstitutional.
My mind is always in those two places and books are an incredibly important part of how I tell stories that hopefully move people.
Why is it important to acknowledge and discuss the intersection of race and sexuality?
Because it's the face of the sharpest, deepest and worst kinds of marginalization. It's at that intersection where people have the fewest rights, freedoms and choices, so they're experiencing the worst aspects of the system. To understand that intersection is to understand how people are being battered by the system, and when you understand that, you can begin to figure out how to rise above it.
Are there any books that you wish you read sooner in life?
Yes, two: The Famished Road by Ben Okri and Sacred Hunger by Barry Unsworth.
They're both Booker Prize winners, but The Famished Road is of particular significance to me because it's based in Nigeria, which is next to my home country, Ghana. It was the first book I read that was seminal for me because it described the West African family context in a way that I completely understood. It shed light on my own life and created a sense of pride in me.
Sacred Hunger brought the experience of the transatlantic slave trade to life in a way that compelled me to do a PhD in slavery. It's a complicated subject, and the way he weaves together both history and storytelling just deepened my understanding of its complexity.
Both of these stories have influenced the way I think and speak now. They've also helped me talk about history in a way that doesn't feel fantastical to people who don't understand why you might be affected by something that feels centuries old.
What book would you recommend to someone trying to better understand the LGBTQ2S community?
There are a couple of movies that come to mind. Moonlight is, in my opinion, the best modern-day rendering. I also love the play Angels by America by Tony Kushner.
In terms of deep and meaningful literary works, I can't think of one that accomplishes that. I don't think it exists yet. [When I ask her if she would write it, she gives it some thought. "I'm not good enough yet," she laughs. I'm not sure I believe her.]
This year you've asked those taking part in the Pride parade to wear black to mourn the eight gay men we lost to alleged serial killer Bruce McArthur. What do you say to those who don't agree with the decision?
I say two things: The first is that Pride is a community-led organization and this idea came from the community. When people amass the way they did in this case, it's hard for me to turn them away.
The second is that there are generations of queer people living in an intersectional space that are experiencing outcomes worse than the gay and lesbian community of 20 or 30 years ago. What this is meant to do is to demonstrate strength and unity. Of the eight men, seven were only discovered in the last eight months, seven were not White, and seven are not being celebrated. Mourning them is actually an awakening and, in that sense, wearing black is meant to represent being "woke".
What changes would you like to see with Pride in the years ahead and, more broadly, how much further do we need to go to gain more acceptance in the community?
I want to see Pride in many, many more neighbourhoods. I've noticed that the fight is being won in more big, international cities than small, local communities because people don't have to hide in the big city. They can breathe. So maybe let's start with Mississauga and Etobicoke. Yes, Pride is successful, but part of the reason we're so big is because there's only one. I'd love to see that change.
Read more "Follow The Reader" content: