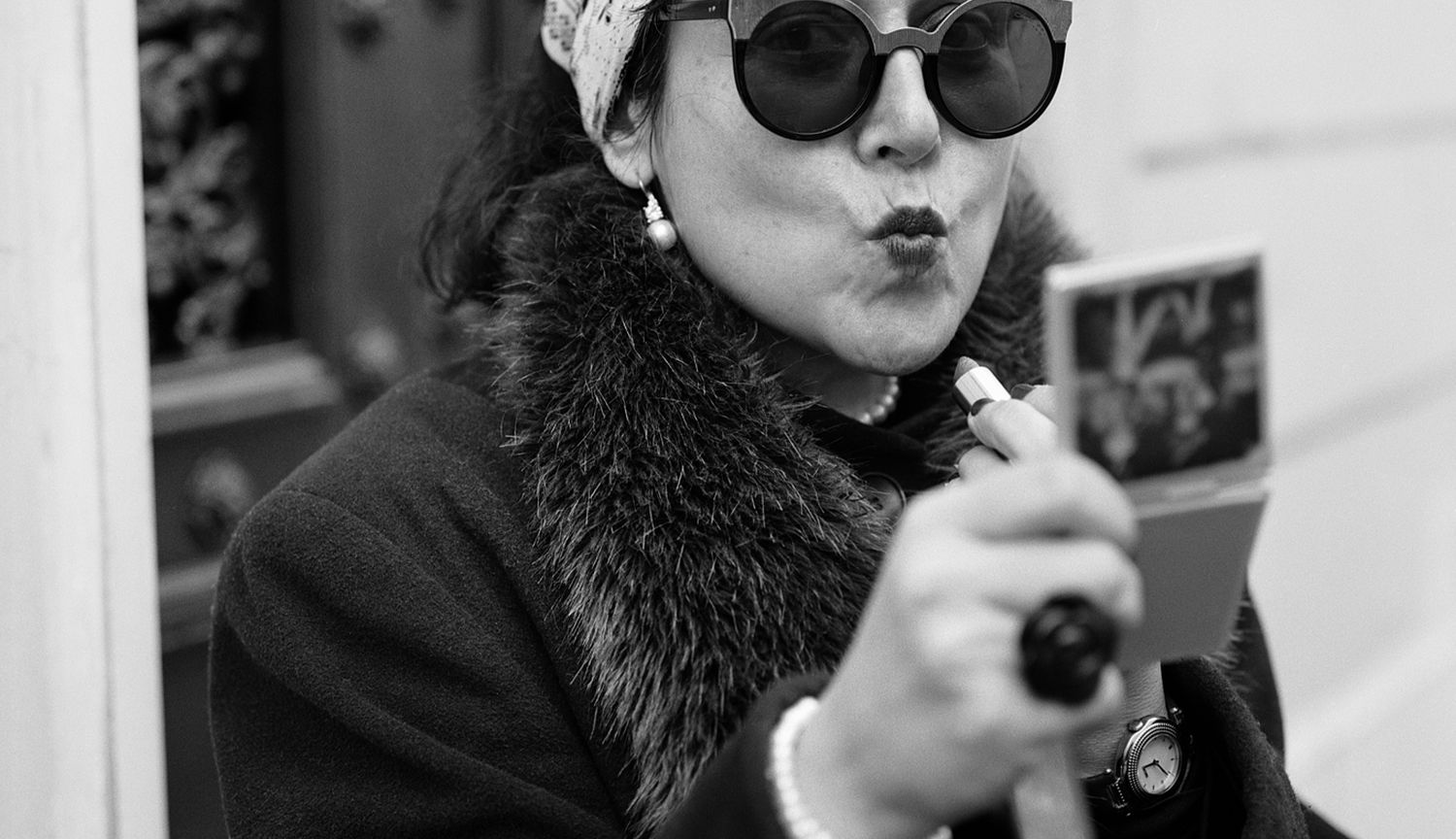 Paris by the book: Edith de Belleville's literary tours of Paris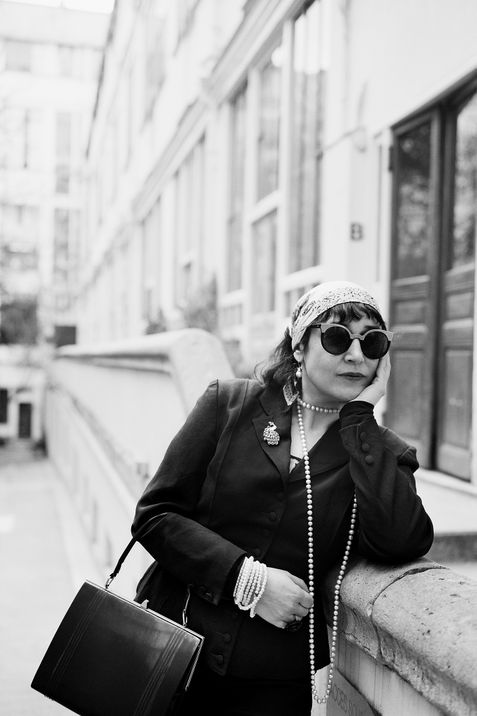 Edith de Belleville has turned a love of books, literature, art, and a passion for Paris into an unlikely second career.
Her name is not actually Mademoiselle de Belleville, it is her nom de…well, not plume. Nom de journée?
A lawyer by another name by day, Edith, born in the Belleville neighborhood of Paris, is a weekend tour guide, taking foreigners through the nooks and crannies of her beautiful city. Her belle-ville. She also currently appears on a show about influential French women in history, hosted by Ollie George at RFI Radio France Internationale.
"I am a lawyer during the week and tour guide on weekends. I have the feeling of being double, as if I have a double life," she says.

"Literary Paris" is one of her most popular tours, on which she reveals the venues frequented by Zola, or Proust, or Molière. She loves her second life, "I love a new challenge linked to literature and books."
That said, she admits she rarely reads novels except for classics.
"Now that I am a tour guide, I read many biographies and history books. I have also discovered poetry because I like to link poetry and literature to paintings. France is the opposite of the UK and Germany, we have deep links between painters and writers. For example, there is Impressionism and Emile Zola, Guy de Maupassant and Marcel Proust; or the Romantic movement which relates to Victor Hugo and Baudelaire."
A frequent stop, regardless of the author who is the tour's theme, is Café de Flore.
"It is one of my favorite places because it reminds me of so many writers. Poets like Guillaume Apollinaire. Surrealists. Painters like Picasso and of course the Bonnie and Clyde of philosophy, Jean-Paul Sartre and Simone de Beauvoir," says Edith. "And also, you are sure to meet the rich and famous of Paris there. Last time I went I saw Isabelle Adjani, a famous French actress. Yes, I am shallow!"
She points out that café society has existed in Paris since the 18th century, and literary salons since the 17th century. "It's a cultural tradition to read or write books in cafés in Paris. Pleasure is an important concept for the French and reading in a café is a pleasure."
To fully understand Paris, Edith recommends starting with A Moveable Feast by Ernest Hemingway.
"But be careful, many things he wrote about Paris are untrue. I'm interested in the history of women so my two favorite books written in English about Paris are True Pleasure by the Australian Lucinda Holdsforth, and Without Reservation by the American Alicia Steinbach. Both have a very sensitive way of seeing Paris. They both understood that Paris is feminine (London is more masculine according to me) and why so many Anglophone women came to Paris to breath and create – think of Edith Wharton, Jean Rhys, Gertrude Stein, Joséphine Baker, Djuna Barnes, Sylvia Beach, who created the mythical bookshop Shakespeare and Company. So many."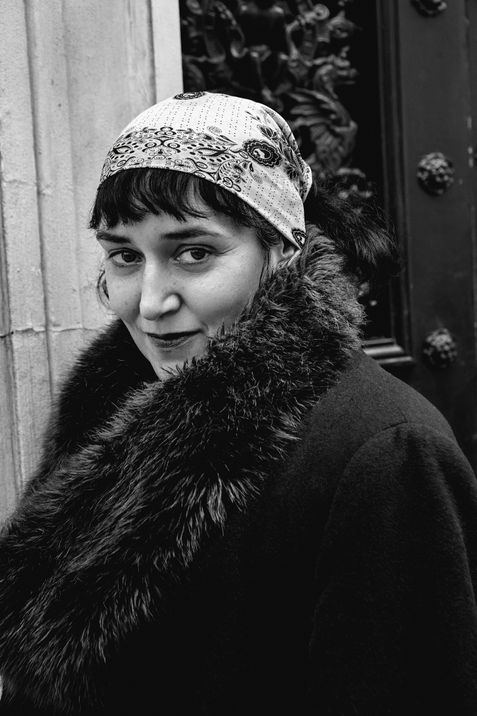 That said, she suggests that to really get a feel for the place, a visitor must read books written by the French, translated if need be.
"There are many books written by Americans about Paris and many are excellent. But, you can't understand what is really Paris if you don't read books written by French writers. Bohémes by Dan Franck is a great book if, like me, you are interested in Paris in the Roaring Twenties."
Books and literature are integral to Paris life, and with two, almost three, jobs, Edith has to fit reading into her day wherever and however she can.
"I read whenever I find myself waiting, I always have a book in my bag. Or I read on the Metro, or before I fall asleep. And, of course I read when I go to have my coffee at a café each morning. Now I realize I read a lot!"

She loves books, but reads digitally when she travels. "I read several books at once, and read any time of the day, in print mostly, except on holidays where it is always digital."
"I'm as picky with books as I am with men. Dominique Bona is one of my favorite writers. She is in l'Academie Française and only writes biographies. I like true love stories for example so I liked her Je n'aime que toi, about the incredible love story of Paul Valéry a brilliant poet from the 20th century. The biography of Helena Rubinstein by Agnès Fitoussi is great, too. You learn a lot about the cosmetics war between Elizabeth Arden and Helena Rubinstein."

Edith is herself a source in a book about French chic called Parisian Charm School by Jamie Cat Callan. Among her charming tips: "Never smile all the time, you look smarter and more interesting if you pretend to have problems in life. Wear dark colours all the time." And, top of the list? "Read books. Be curious in life and look for pleasure. Don't work too much, enjoy life. And, of course, come to Paris at least once!"
In which case, of course, you must meet Edith de Belleville and take one of her tours.
Want more Parisian content? Read "Paris in the springtime".