Physicist Chanda Prescod-Weinstein tells the stories of the stars
"It's my job to tell the story of the universe using these mathematical techniques, using data that becomes available from particle physics experiments and telescopes.
But at the end of the day it's storytelling, so I am a griot. I'm a griot in the way that people in my position can be."
Dr. Chanda Prescod-Weinstein is a theoretical physicist and the author of The Disordered Cosmos: A Journey into Dark Matter, Spacetime, and Dreams Deferred. In that book she not only explains in layperson's terms the phenomena she observes as a scientist, but also how she observes science as a social and fundamentally human activity, with all the messiness that entails. We spoke with her about many things, including her East LA upbringing, and how she sees herself and people like her among the generations of humans watching the stars.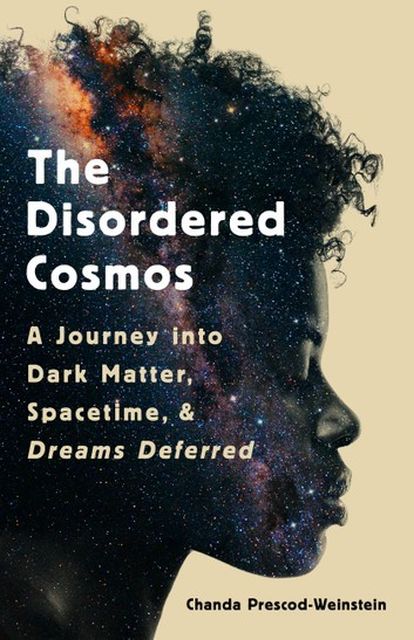 The Disordered Cosmos

:

A Journey into Dark Matter, Spacetime, & Dreams Deferred

One of the leading physicists of her generation, Dr. Chanda Prescod-Weinstein is also one of fewer than one hundred Black American women to earn a PhD from a department of physics. Her vision of the cosmos is vibrant, buoyantly non-traditional, and grounded in Black feminist traditions.


View eBook View Audiobook
Chanda Prescod-Weinstein is a committed lifelong bookworm , and she shared with us the many books that she loved as a child and enjoys now.
"Kaitlyn Greenidge's Libertie is an absolutely phenomenal novel."
I'm not really a fantasy reader, but I picked up Legendborn and couldn't put it down. I made my spouse read it and then kept interrupting him to ask what part he was on. I'm super-stoked about the second book, Bloodmarked."
"Maybe my favourite short story of all time is 'Star Babies' by Elizabeth Crane."
In writing The Disordered Cosmos, she took inspiration from a wide range of writers.
Carl Sagan provided inspiration with his final essay collection Billions and Billions: "a love note to science and to humanity, and a 'damn it, people, get yourselves together' note."
As well as Janna Levin's "deeply personal" How the Universe Got Its Spots.
Though not read as a science book, Kiese Laymon's How to Slowly Kill Yourself and Others in America "does things you don't expect, like having a chapter with him exchanging letters with people. That's one reason there's a letter at the end of The Disordered Cosmos."
On keeping up the fight for social justice in science, she quotes prison abolitionist Miriame Kaba: "Hope is a practice."