Nigel Poor, prison expert and podcast creator tells us what to listen to next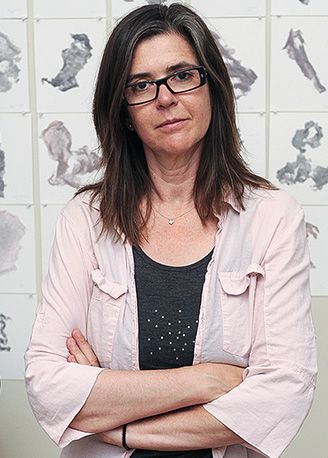 Nigel Poor
Nigel Poor has spent a lot of time in prison, but it's not what you might think. She's an artist, not a criminal, and prison is the focus of Ear Hustle, the hugely popular and well-regarded podcast she co-created in 2016 with Earlonne Woods and Antwan Williams, two convicts at San Quentin State Prison.
A visual artist and Professor of Photography at California State University Sacramento, Poor began volunteering with the Prison University Project (an on-site college program at San Quentin) in 2011, teaching a history of photography class. It was through teaching at the prison that she began working with a group of incarcerated men on an audio based storytelling project which ultimately became Ear Hustle. She and Earlonne Woods co-host, the podcast, part of PRX's Radiotopia.
What's been the biggest takeaway since you started working on Ear Hustle?
People are willing to have their assumptions challenged - they want to open their hearts and minds and find commonality with people they may have never considered before.
How do you start your day?
I am up at 5:20 am with a cup of coffee and dealing with Ear Hustle emails- if I am lucky my first email exchange is with our Executive Producer Julie Shapiro from Radiotopia.
What do you do during your commute to work?
I listen to podcasts or audiobooks.
What is the first thing you do when you get into the office?
I say hello to all the guys in the prison media lab then Earlonne (my co-host) and I sit down, make our to do list for the day and jump in.
What is it like to be a podcaster?
It is a ton of work, endless editing and killing darlings- you have to always be curious, ready to engage and dive in to the unknown- plus you have to learn to work up until a deadline because you never know what problems or opportunities are going to present themselves and make the story better. Basically, it is a creative thrill and keeps your mind and heart deeply engaged.
How do you fit reading/audiobooks into your day?
I hardly have a chance to read any more- the stack of books by the side of my bed is growing and growing: The Sympathizer, Just Mercy, Wolf Hall, The Underground Railroad, The Goldfinch, 4 volumes of My Struggle, Being Mortal -looking at them collecting dust is unsettling. Nothing exercises the brain like reading so my inability to read these days troubles me.
What types of audiobooks do you listen to? How do they differ from the books you read?
I listen to all kinds of audiobooks- anything is fair game from terrific literature to trash. I listen to books I would never read, lighter things that are a kick to listen to but my puritanical side wouldn't allow me to use the very little time I have to turn a page on the printed version of the books. But since you asked… I am a list keeper; below are some of the audio books I have listened to.
I would love to say I do this- I fell asleep last night fretting about how to answer this question and I even considered making something up but the truth is at this point in my life I don't have escape time or time to myself. The only thing I could come up with is that I try to hit the gym everyday on my way to San Quentin - that seems to keep me sane but it isn't very peaceful and it isn't solitary which are the two words I associate with "escape to get some time to yourself"
What podcasts/audiobooks are you listening to right now?
Podcasts: Crime Writers On, These Are Their Stories, The Memory Palace, Love & Radio, Mogul, Alice Isn't Dead, Reply All
Audiobooks: Lincoln in the Bardo
What does it mean to be a podcaster as a profession?
I am so new to this I am still learning what it means- I came to podcasting from the world of visual art but I do see similarities: it means working hard, trusting your creative notions, being willing to fail, asking questions, experimenting and making work because you love it not because you expect something in return.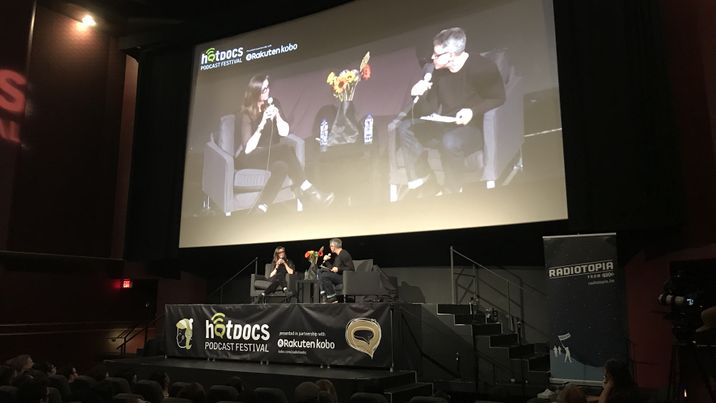 What made you start your podcast?
I wanted to do a storytelling project about life inside prison and doing a podcast made the most sense.
Do you ever feel you divulge too much in your podcast?
Nope.
Are you ever concerned what people think?
At first, I was concerned, I feel protective about the people in our stories and the team that puts it together but I have come to accept that if people take issue with our podcast they have so many options out there, Ear Hustle doesn't have to be in their rotation. I am happy to have civil conversations with people and discuss differences but I have no energy or mental space to argue or justify the choices we have made with our project.