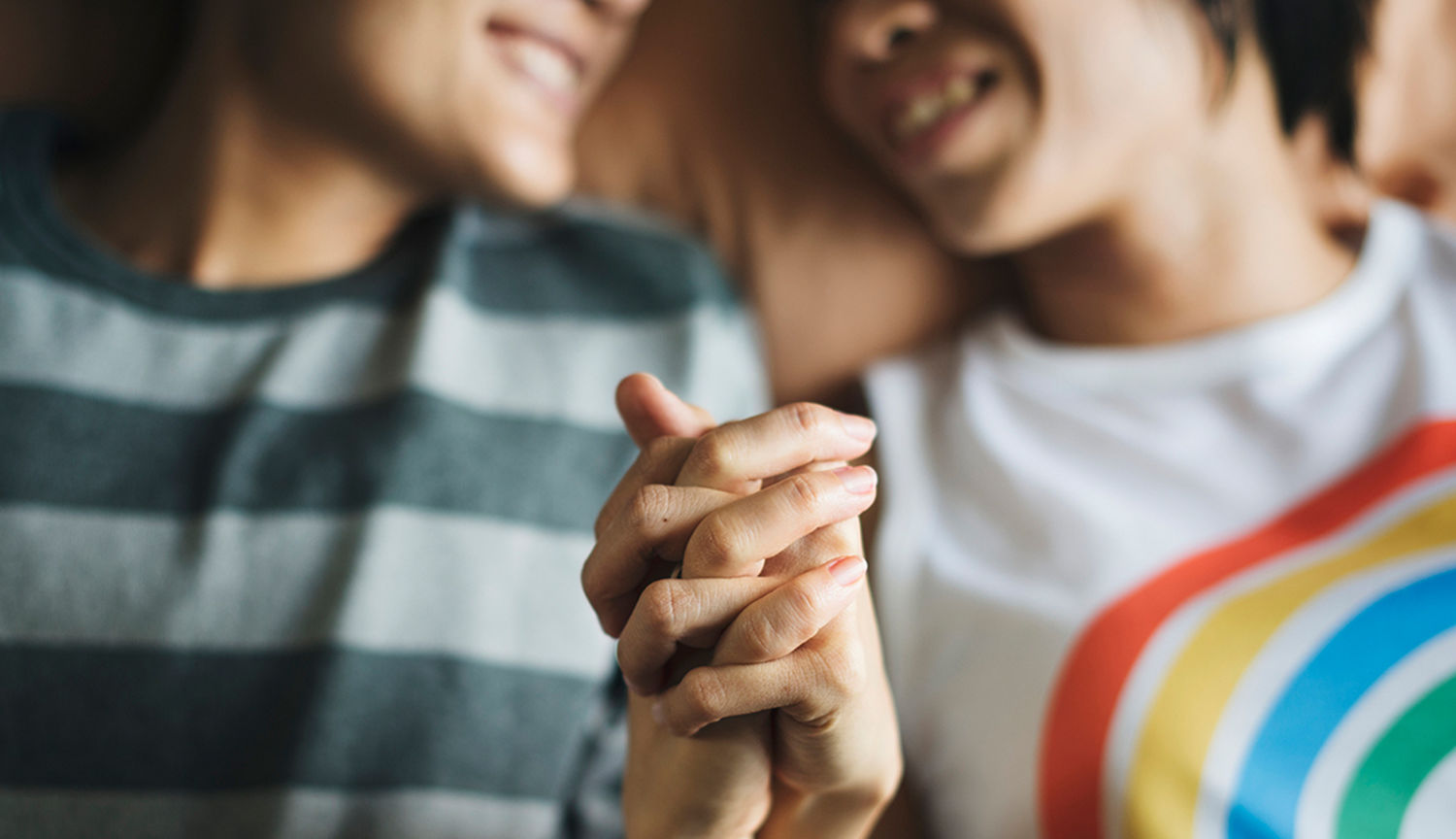 Queer lives, full hearts
Three Kobo staff members with over 20 years between them discuss their LGBTQ2+ experiences then and now. Read excerpts from their wide-ranging talk below, and listen to the full conversation.
Featuring Content Operations Manager Carmen Giraudy, 35, Merchandiser & Content Sales Lead Taylor Kaisaris, 28, and Senior Copywriter Jacques Viau, 48. Hosted by Marketing Manager Cristina Mendes.
On defining moments of Pride:
Carmen: The whole thing of when you find your people, and you're in an area that you're not familiar with but you see familiar faces, you see people holding hands and you make that contact. And you're like: you are one of us, and you have that moment of belonging.
Jacques: It's quite something to be in the parade and walk down the street and see people watching back at you. You kind of lose sight of the fact that there's all these sponsorship deals and beer gardens and company logos and that sort of thing.
Taylor: The first Pride that I went to was World Pride. It was just really liberating and exciting and fun to see so many people holding hands and not have to worry about showing affection or being who you are.
On coming out:
Jacques: In 1991, the AIDS crisis was full-on. I think part of the weight of coming out at that time is the knowledge that your family is going to be worried about your life and your health.
Taylor: In high school there was one other person that was out. Even looking back, maybe there's one or two other people that have come out in the city that I grew up in. I didn't see a lot of representation in the media. I wasn't necessarily looking for it, but I also didn't see it.
Carmen: I grew up in the tail-end of the AIDS scare. And this is in small-town Canada where it wasn't as big of a thing as in the major cities, but it was still really prevalent. So I don't think that shaped my coming out, but it was kind of like, alright, well, I know who I am, I don't need to announce this everywhere.
On dating culture:
Carmen: You'd think we have a lot more choice but we don't. Because there are a lot of people who don't want to get involved with bisexuals because they're like "well you'll just leave me when you find someone of the sex that you really want."
Jacques: I've been in a relationship for 12 years and I did meet my boyfriend online, but that was "pre-app". I cannot conceive of having to look at an app and flip through and get an instant message from someone 40 feet away or something.
Taylor: I love the apps. I use them all. I have this whole folder called Games on my phone where I have like eight of them, and it's just fun. I met my boyfriend of four years now on Tinder. And I've met so many people who are now my really good friends.
On intersectionality and erasure:
Carmen: For a community that's been persecuted, we do a lot of it ourselves. You have the "gold star" lesbians who won't date or sleep with someone who has been with a man before.
Taylor: We owe most of our slang to queer Black people. And that's not talked about a lot.
Jacques: We forget that you can have a married couple who is a man and a woman, and they can be married together for years, and they can still be queer. We forget that all the time.
On the commercialization of Pride:
Taylor: I think it's great to give people visibility and a chance to be part of the parade. But I don't like the aspect of companies trying to monetize us and people who aren't part of the community trying to tell us what Pride should be.
Jacques: It's not meant to be this heteronormative experience to make you feel comfortable, it's about us feeling comfortable and expressing ourselves however we want to in our community.
Carmen: I don't even really go to the Pride parade anymore because it's so commercialized. It's nice that companies support their employees, but on the other hand I feel like the entire parade is just a giant advertisement.
On their favourite influential queer books:
Jacques: My go-to has always been Armistead Maupin's Tales of the City series. It really opened my eyes to the variety of queer identities that there are.
Taylor: My go-to is usually A Little Life. Thankfully, I don't relate to that book. But it's an incredible book that everyone should read and then mourn for like three months afterwards.
Carmen: I really like the author Patrick Ness. We are in dire need of more books that have gay characters who are people doing things who just happen to be gay and that's not the main part of the book.
On the current political climate:
Taylor: We still have a long way to go. Even in Canada where we like to think of ourselves as this liberal mecca. A bunch of states just passed those religious freedom acts where you can discriminate or basically refuse service to people.
Carmen: This is the 50th anniversary of Stonewall. And as hard it is that it was 50 years ago and that's what brought about so much change, we still need to be cognizant that we could go back to that at any point.
Jacques: If you're going to use your voting power and you're upset with the way your party is running things, the solution is not to just vote for the other party. Because consider the other party right now! We say "vote like your life depends on it." It literally does.
For similar content, read Why Pride still matters.