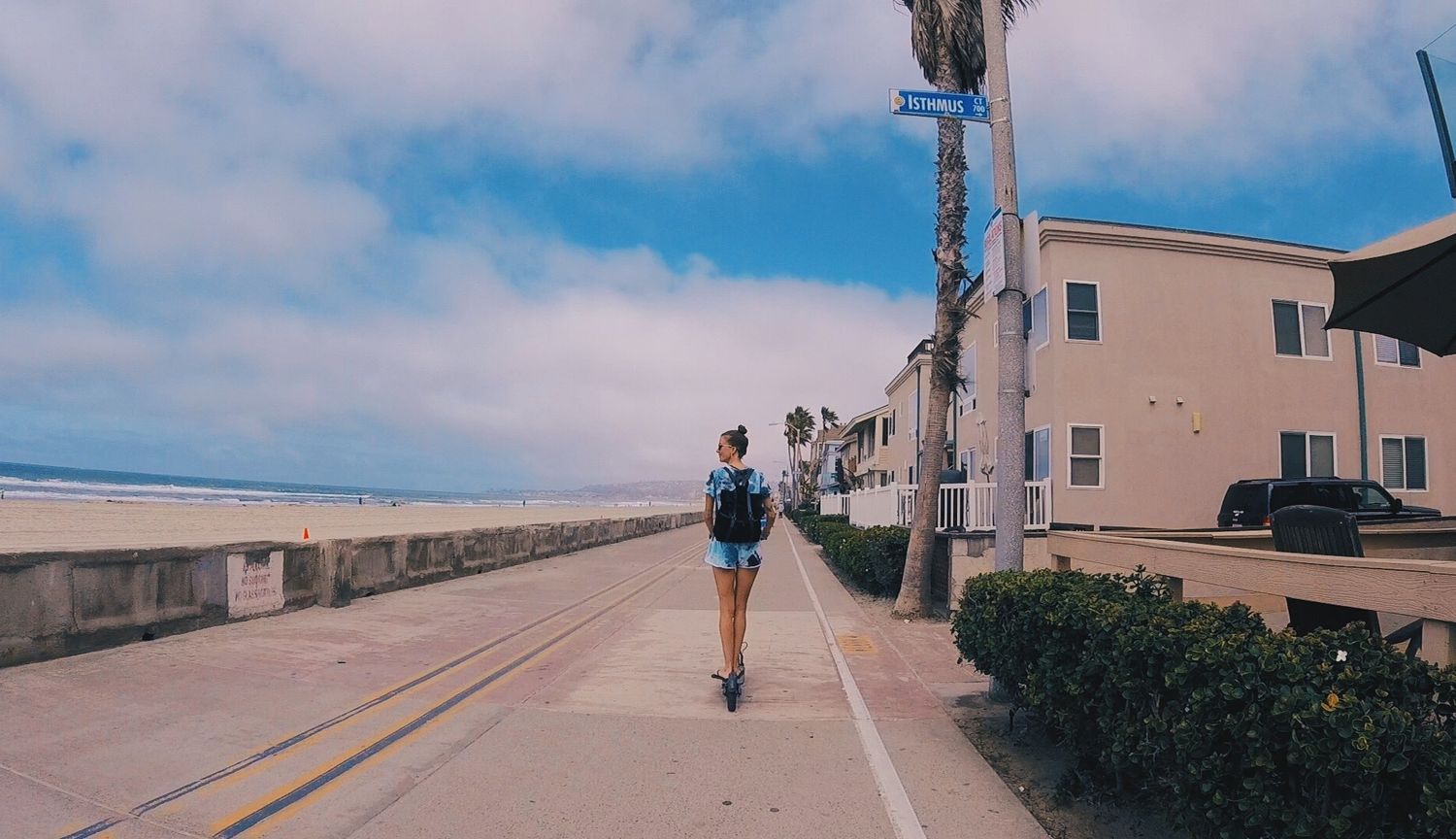 Reading on the road: California edition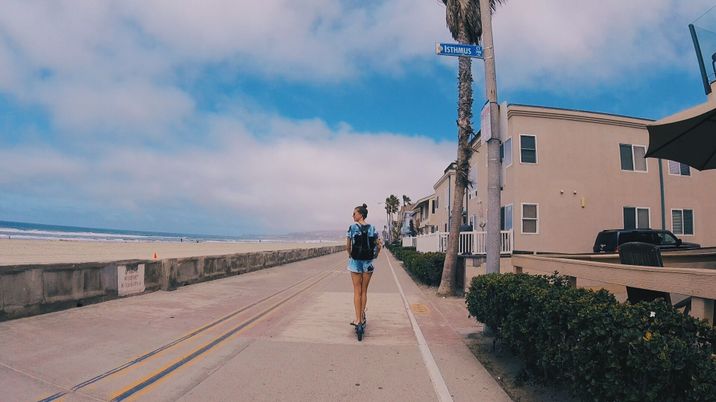 My little sister, and frequent travel partner, called me after I had consumed just the right amount of wine to ask if I'd go with her to Coachella. After some back and forth, we decided to go on a bigger adventure: drive down the coast of California from Los Angeles to San Diego, then head to Palm Springs for the festival. We booked a camper van and flights, bought the festival tickets, and chose to wing the rest. You only live once, right?!
Packing my Kobo Aura H2O was an obvious decision, as I didn't want to damage any of my physical books at the beach or by the pool. I loaded it with the Lonely Planet: Southern California travel guide, City of Bones by Cassandra Clare, The Immortalists by Chloe Benjamin, Circe by Madeline Miller, 1984 by George Orwell, and the inevitable American road trip classic: On the Road by Jack Kerouac.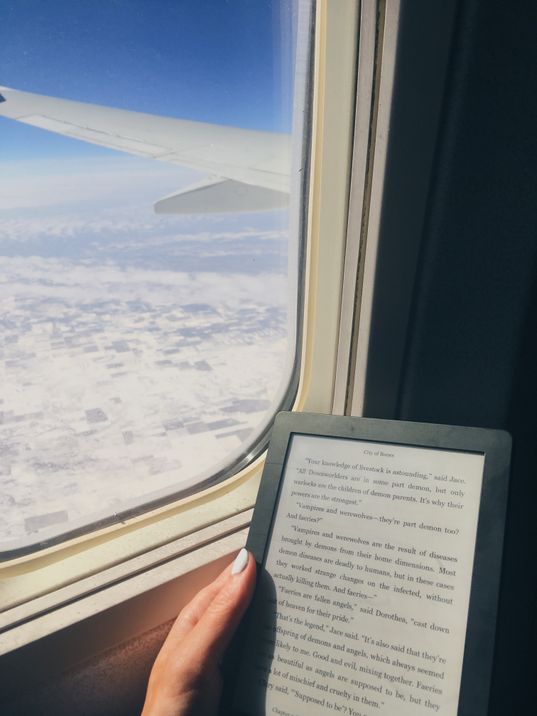 Upon landing at LAX, my sister and I picked up our van. We drove to Venice Beach and realized...there was nowhere to park. I reached out to a friend who was also in Los Angeles, and she told us we could use her garage. Turns out the garage was specifically for small sports cars, but that didn't stop us from trying to fit the van. It eventually (and obviously) got stuck, and after a few hectic minutes and a very helpful superintendent, we had the van parked on the street with a permit. Phew.
In dire need of drinks, we went for dinner along Ocean Avenue, followed by an electronic music event at a club, and a warehouse party where we danced until the sun came up. An eventful day one!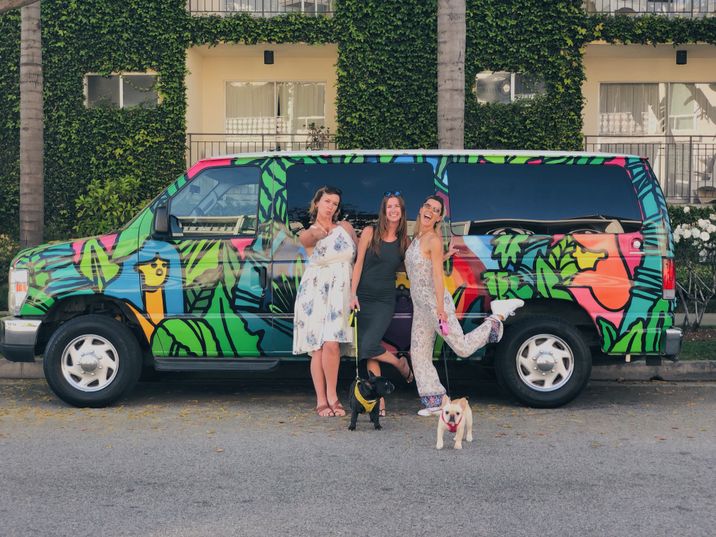 The next few days were spent relaxing in Santa Monica hosted by our gracious friends in their condo. We rented electric scooters, cruised along the boardwalk, and stopped for iced coffees on the way to the beach.
As I wasn't worried about getting water on my eReader, I got a lot of reading done. I tried to start 1984 but found it a bit incompatible with my sunny location. No matter, I flipped over to On the Road and found it much more suiting.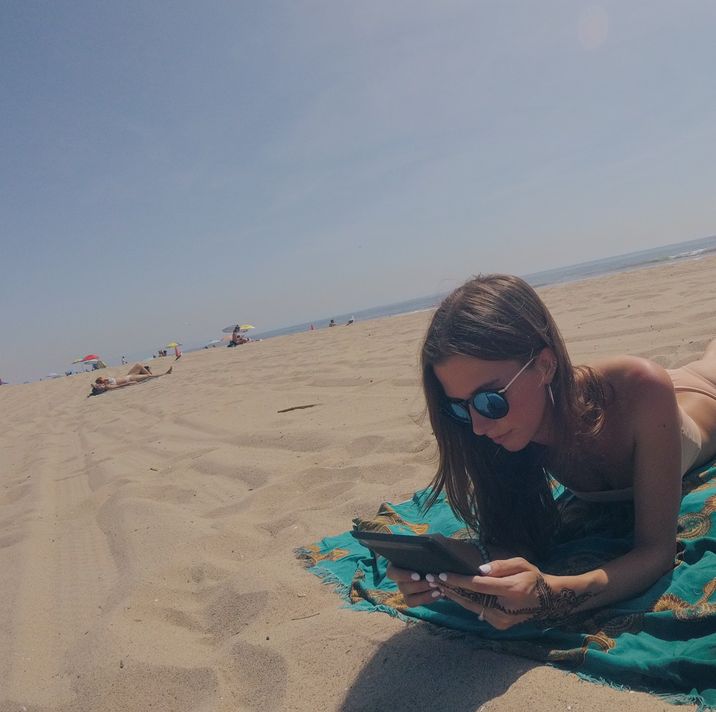 The next day we got up early and drove down to Encinitas. It's a quiet little surf town with gorgeous beaches and tasty tacos. After lunch and some sun, we continued down to La Jolla to visit the seals and sea lions. This was my second favourite part of the trip (number one being Coachella, of course).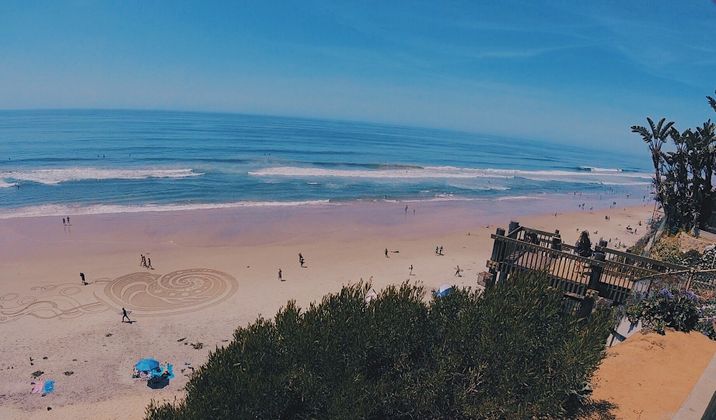 Afterwards, we did the final push to San Diego. Upon recommendation of friends, we found a tiny crescent overlooking Pacific Coast Beach. We spent our last two nights there, as the spot was too perfect to give up. My Kobo was great for reading in the van at night, as the backlight didn't keep my sister awake.
We left early in the morning en route to Coachella and made the trek through the mountains to Palm Springs. It was an exhilarating drive, lots of twisting switchbacks and vast panoramic landscapes. (Road trip tip: the van kept us free of dust in the windstorms, and warm during chilly desert nights).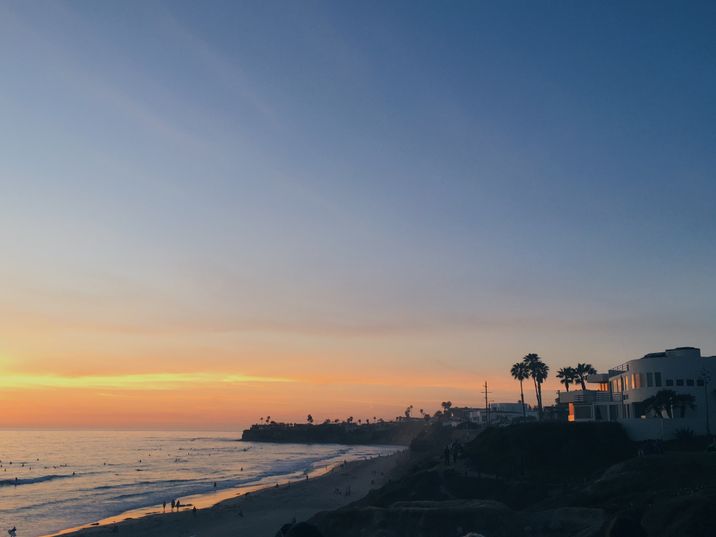 Coachella was everything I'd imagined and more: the stages were designed flawlessly, the food and drinks were delicious, and we spent hours getting lost in elaborate art installations. Not to mention, I got to watch some of my favourite artists including: Odesza, Vance Joy, Haim, Kygo, A Perfect Circle, and of course, Queen Bey (and Destiny's Child)!
After three days of dancing in the dirt, we were in desperate need of pampering. We found a resort with a spa, and my Kobo was a star on this day - perfect for a quiet read by the pool.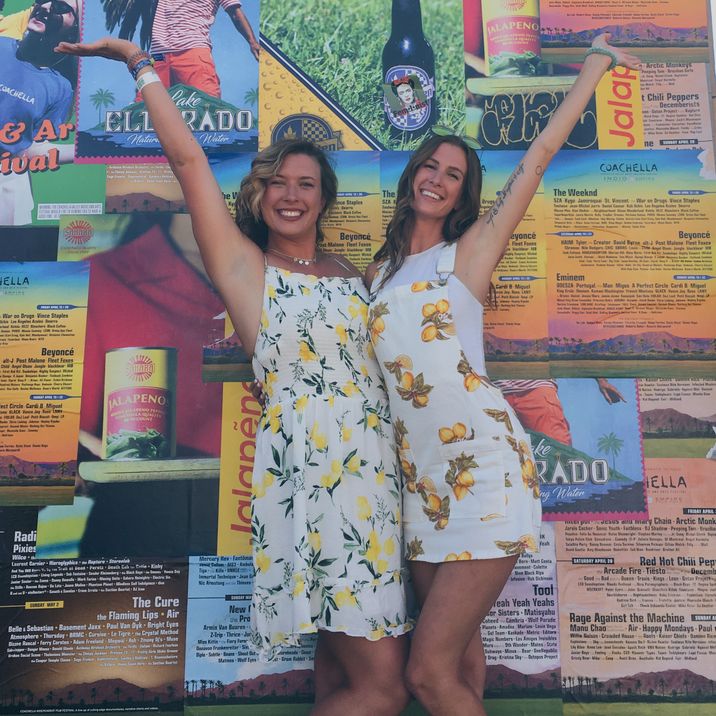 That evening we drove to Los Angeles and following some tearful goodbyes at the airport, made our respective journeys home. I've always been an escapist - whether it be through a fantasy novel, or road tripping through new cities and towns. For me, travel and reading have always gone hand in hand, and my Kobo is a welcome addition.
Speaking of music festivals, read Festival season: five songs and their literary match.