Remembering Sue Grafton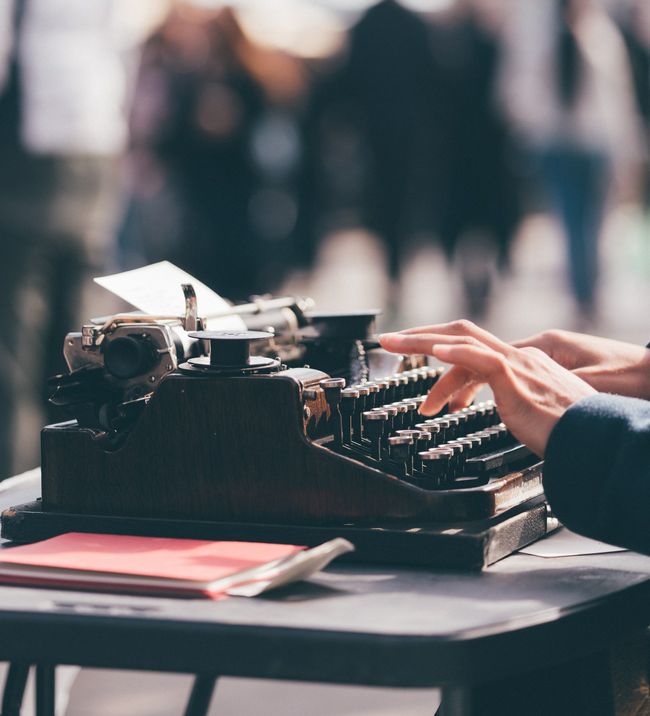 The author Sue Grafton was born to write, it seems, and was perilously close to toiling in obscurity. She had been writing novels and screenplays for more than a decade before it all clicked.
She hit the jackpot when she invented tough-talking Kinsey Millhone, who solves crimes alphabetically, starting with A is for Alibi in 1982. From then on, Grafton produced a book pretty much every year, from A to Y, before losing her battle with cancer.
That A+ year of hers, 1982, turned out to be a heyday for booklovers. We didn't know it then, but the face of crime changed forever. That was the year when two smart, bold lady detectives burst on the scene, shaking up the squad room and knocking tough-guy detectives for a loop. Kinsey Millhone, and V.I. Warshawski, invented by Sara Paretsky, are both great broads, smart and smartass, able to winnow through a man's world. Relationships? Well, they've had a few, but it is the job, the case, the task at hand that they truly love. They are the kind of women you wouldn't mind having a drink with; in fact, you'd love it – the conversation would be ribald, irreverent and fun.
"Ms. Grafton and P. I. Millhone floated in on the same zephyr of welcome fresh air that during the past decade has brought us a number of other women writing about women operatives in the traditionally male-dominated genre of American private eye fiction," the writer Ed Weiner said in reviewing F Is for Fugitive for The New York Times in 1989.
"None of them — and Ms. Grafton may be the best of the bunch — have gone so far as to redefine the genre," he continued. "They play it fairly conservative and conventional. But in their work there is thankfully little of the macho posturing and luggish rogue beefcake found so often in the male versions, no Hemingwayesque mine-is-bigger-than-yours competitive literary swaggering."
Fictitious crime in the 1980's looked a lot different than it does today. As Weiner observed, crime was largely a man's world, solved by tough guys with macho codes of honour. If the fiction wasn't about tough guys solving murders, it was about the doings of spies – Gorky Park is an example. If it wasn't about spies, it was historical – bestseller lists were dominated by mysteries solved by the 12th-century Benedictine monk Brother Cadfael. Crime was charming, perhaps, with nice men like Detective Thomas Lynley (Scotland Yard, and a wealthy aristocrat) created by Elizabeth George, or Richard Jury (also Scotland Yard, not wealthy but surrounded by the wealthy and inebriated) created by Martha Grimes.
Murder was fairly straightforward and narrators were largely reliable. The only harbinger of the kind of twisted, creepy psychological crime stories that current bestseller lists are rife with was Ruth Rendell, who as Barbara Vine generated crime fiction that dug deep into the dark psychological background of criminals and their victims, starting with A Dark Adapted Eye published in 1986.
But it may have been Grafton who took the first tentative steps toward the kind of twisted thrillers that dominate our culture now. According to the New York Times, Grafton said one difference between her books and the ones with male protagonists was her willingness to deal with the "human and emotional ramifications" of violent crime.
"Most of the hard-boiled male detectives go through murder and mayhem, and it has absolutely no impact on their personalities," she said in an interview with The Times in 1985. "I find it more interesting to see what the constant exposure to violence and death really does to a human being, how a person incorporates that into their psyche."
In fact, the first paragraph of her first Kinsey Millhone book, A is for Alibi, hints at the notion that no one ever truly gets away with murder: "My name is Kinsey Millhone. I'm a private investigator, licensed by the state of California. I'm thirty-two years old, twice divorced, no kids. The day before yesterday I killed someone and the fact weighs heavily on my mind."
With Kinsey and V. I., women took their place among a boy's club. It was the beginning of something new, in a genre where the good guys could be almost as flawed as the bad guys and maybe didn't need to be guys at all.