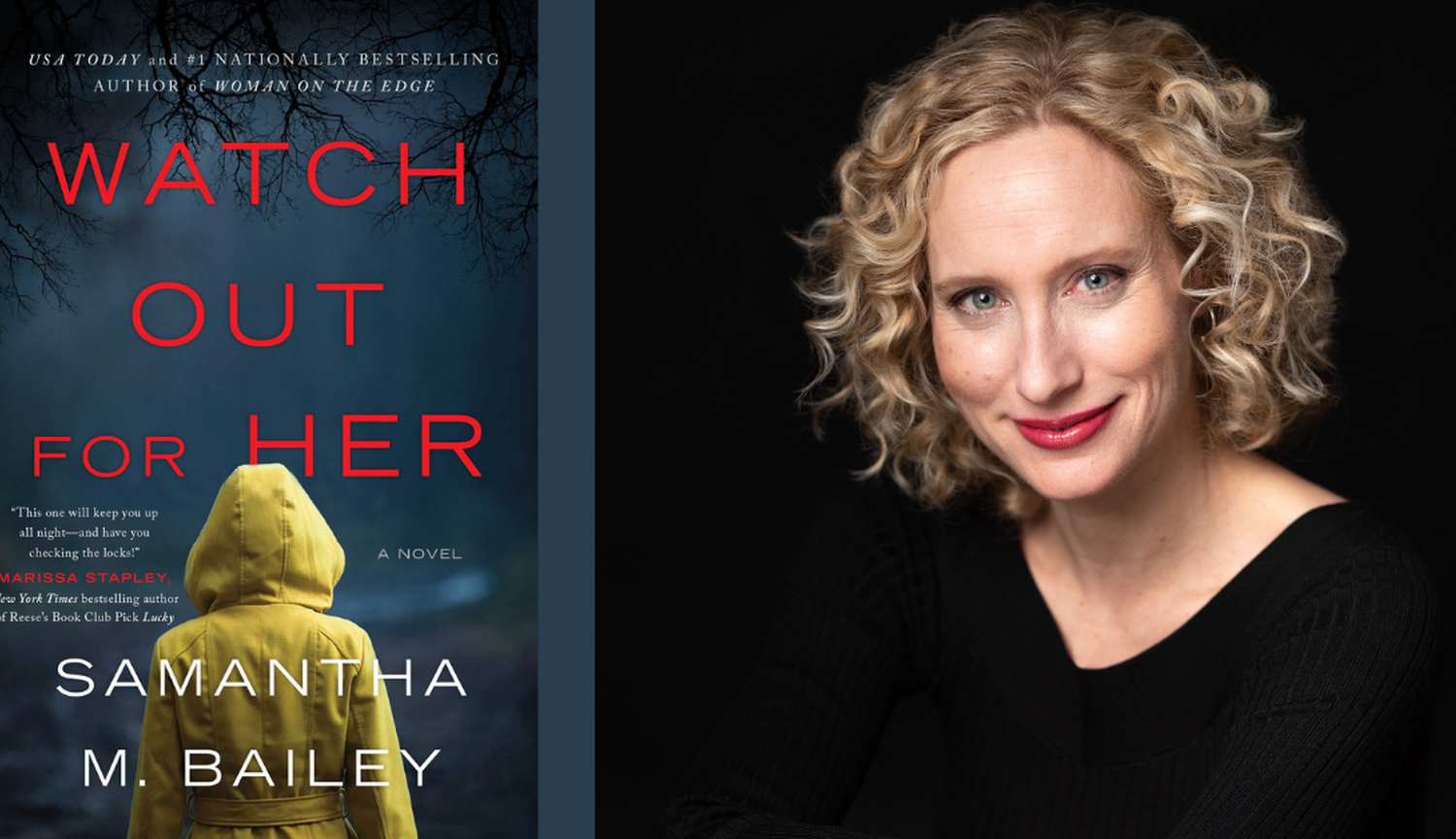 Samantha M. Bailey, author of Watch Out for Her
Samantha M. Bailey is a journalist, freelance editor, and the author of Woman on the Edge. Her work has appeared in NOW Magazine, The Village Post, The Thrill Begins, and The Crime Hub, among other publications. 
Watch Out for Her is her second novel. Samantha lives in Toronto, where she's currently working on her next book.
Kobo: Which three words would you use to describe Watch Out for Her?
Samantha M. Bailey: Creepy, tense, dark.
Kobo: What do you think are some key elements to writing a great thriller?
SMB: I think a great thriller can be fast-paced or a slow-burn, with a sense of dread, possibly terror, that keeps the reader on edge. Chapters that end with cliffhangers; subtle clues dropped that lead the reader in a few different directions; complex, flawed characters who learn and grow; twists that suit the story but are surprising are, to me, all elements that create a compelling book.
Kobo: Female relationships are often at the centre of thrillers. Why do you think that is?
SMB: Women, in general, are fascinating. For so long, we've been told to be the good girls—nice, accommodating caretakers. In reality, we are imperfect and complicated, strong yet vulnerable, have our own motivations and goals, and our relationships are often deep and powerful because we are passionate and form bonds quickly with each other. Outside forces, insecurities, jealousy, a lack of trust, though, can cause those bonds to break, leading to menace, danger, secrets, and murder. 
Kobo: Who would you want to play Sarah, Daniel, and Holly in an adaptation?
SMB: Oh, how I would love to see an adaptation of Watch Out for Her. There is a bookstagrammer who creates amazing cast lists for books, and I love his choices for Sarah, Daniel, and Holly. @gareindeedreads chose Sarah Michelle Gellar for Sarah, Joshua Jackson for Daniel, and Olivia Holt for Holly. I think those are fantastic choices. 
Kobo: Are you working on anything at the moment that you can tell readers about?
SMB: I am, and I'm very excited! I can't say too much about it yet because it's in the beginning stages, which is one of my favourite parts of writing because I'm learning who my characters are and how far they'll go to get what they want. It's a thriller about women seeking different lives than the ones they have, and all the risks and dangers that result from that. ◼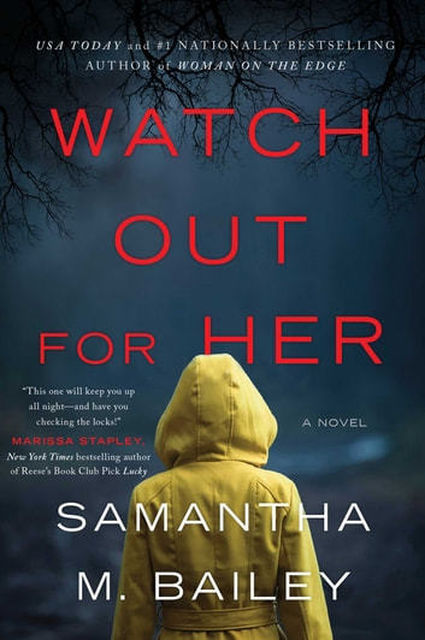 Watch Out for Her
A tense psychological thriller about a mother who must keep watch at all times if she wants to keep her family safe.
View eBook
View Audiobook