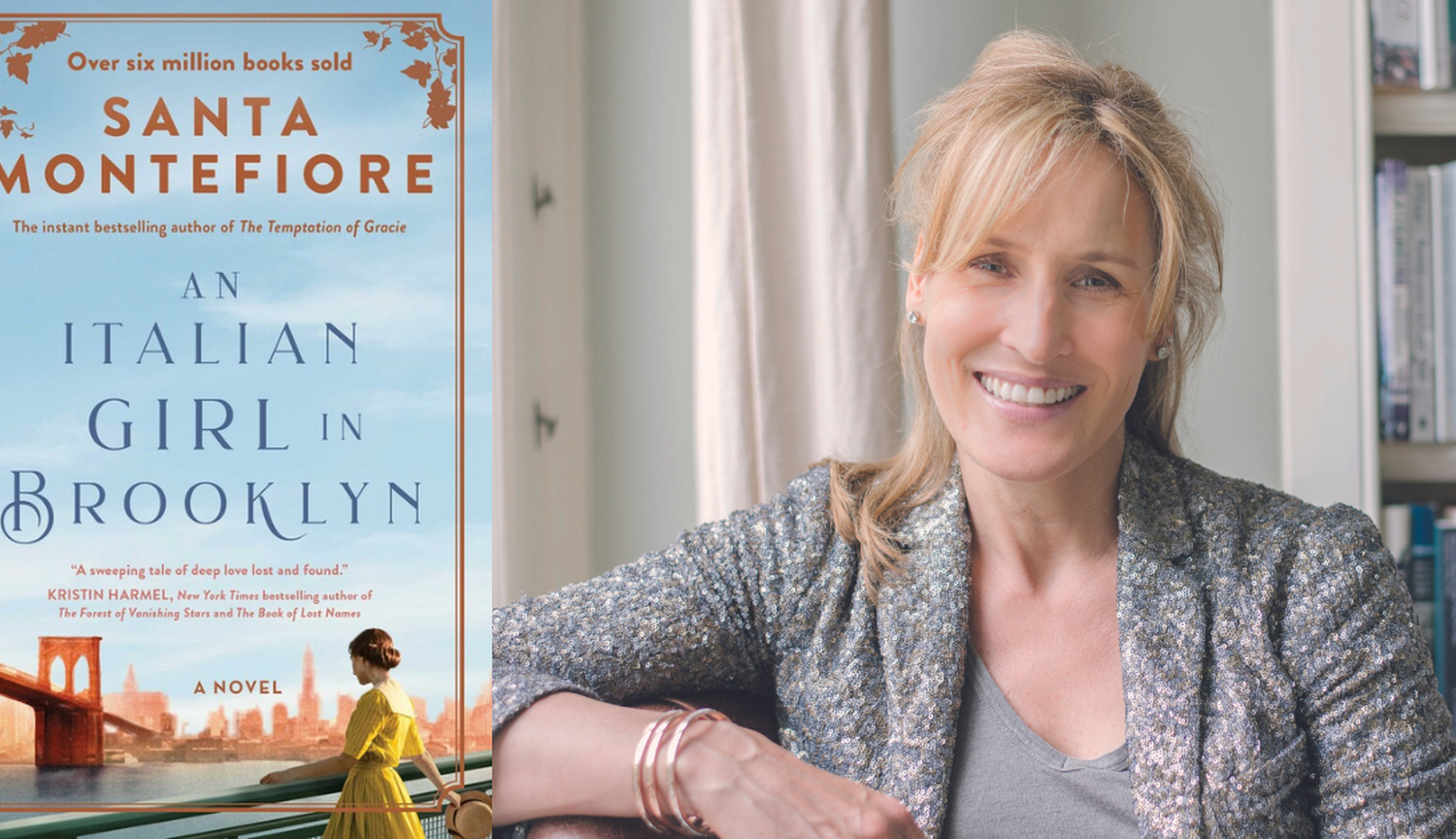 Santa Montefiore, author of An Italian Girl in Brooklyn
Santa Montefiore's books have been translated into more than twenty-five languages and have sold more than six million copies in England and Europe. She is the bestselling author of The Temptation of Gracie and the Deverill series, among many others. She is married to writer Simon Sebag Montefiore. They live with their two children, Lily and Sasha, in London.
Kobo: Why did you decide to write Evelina's story in dual timelines?
Santa Montefiore: I love a dual timeline story—I like to see how the past affects the present, and I enjoy gradually revealing secrets sown in the past. I also enjoy the contrast between the young woman and then the older, wiser woman; it gives me so much to work with. I don't always write that way, but some stories lend themselves very well to that structure; this book in particular was one of those.
Kobo: Where do you find the inspiration to write your books?
SM: The inspiration for An Italian Girl in Brooklyn came from a friend's father telling me his mother's story over dinner. But I get stories from all sorts of different places. Sometimes a title can trigger inspiration, as in The Beekeeper's Daughter, or a house, as in The Deverill Chronicles. Sometimes I read something in the papers, as in Here and Now, or I simply awake in the middle of the night with an idea. I think just being open to ideas—listening, reading, watching—is key. I'm always on the lookout for a good tale. It's all about the nugget—once you've got the golden nugget, you can wrap an entire novel around it!
Kobo: Who would you cast as Evelina in a movie or television adaptation of An Italian Girl in Brooklyn?
SM: There would have to be two: a young Evelina and an older one. The older one would be Meryl Streep. I mean, if I had the choice, she'd be in every single one of my book-to-film adaptations—she's a legend. The younger one is more difficult… I'm really not sure! I'd need to find a young Meryl Streep.
Kobo: What research did you do for this book?
SM: I read a lot about the Second World War from the point of view of the Italians. I watched movies like Tea with Mussolini and The Garden of the Finzi-Continis (I studied the latter in its book form as a part of my Italian course at university). I read Primo Levi's harrowing book If This Is a Man and then immersed myself in 1950s America. There are so many films set in that time and books, too. I tend to research while I write, so as I come across things I need to know about, I either go online or buy the DVD or book! Last Voyage of the Valentina was based in Italy during the Second World War, so I already knew quite a lot about it.
Kobo: If you could travel back to one time period you've written about, which would it be and why?
SM: Victorian England, but I'd have to be very rich! If you weren't wealthy, it must have been tough! I do think we have an idealized view of the past though, a nostalgic view—the reality would be quite different. A visit to the dentist would probably propel me back to the present!
Kobo: Name three of your favourite romantic reads.
SM: I have so many! Edith Wharton's The Age of Innocence, Elizabeth von Arnim's The Enchanted April, and Gabriel García Márquez's Love in the Time of Cholera.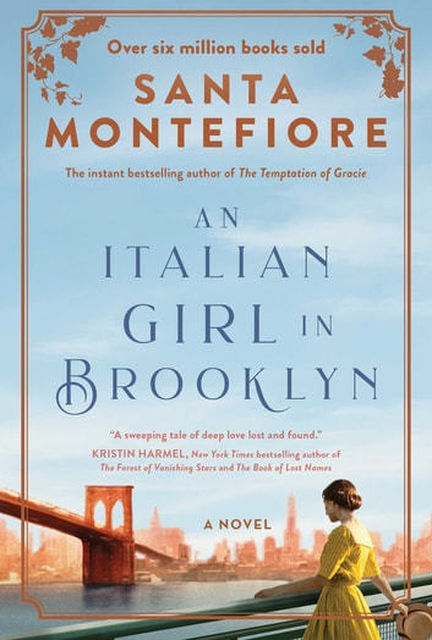 An Italian Girl in Brooklyn
From #1 internationally bestselling author Santa Montefiore comes a spellbinding new novel about dark secrets and hidden sorrows—set in war-torn Italy and the streets of New York.
View eBook
View Audiobook