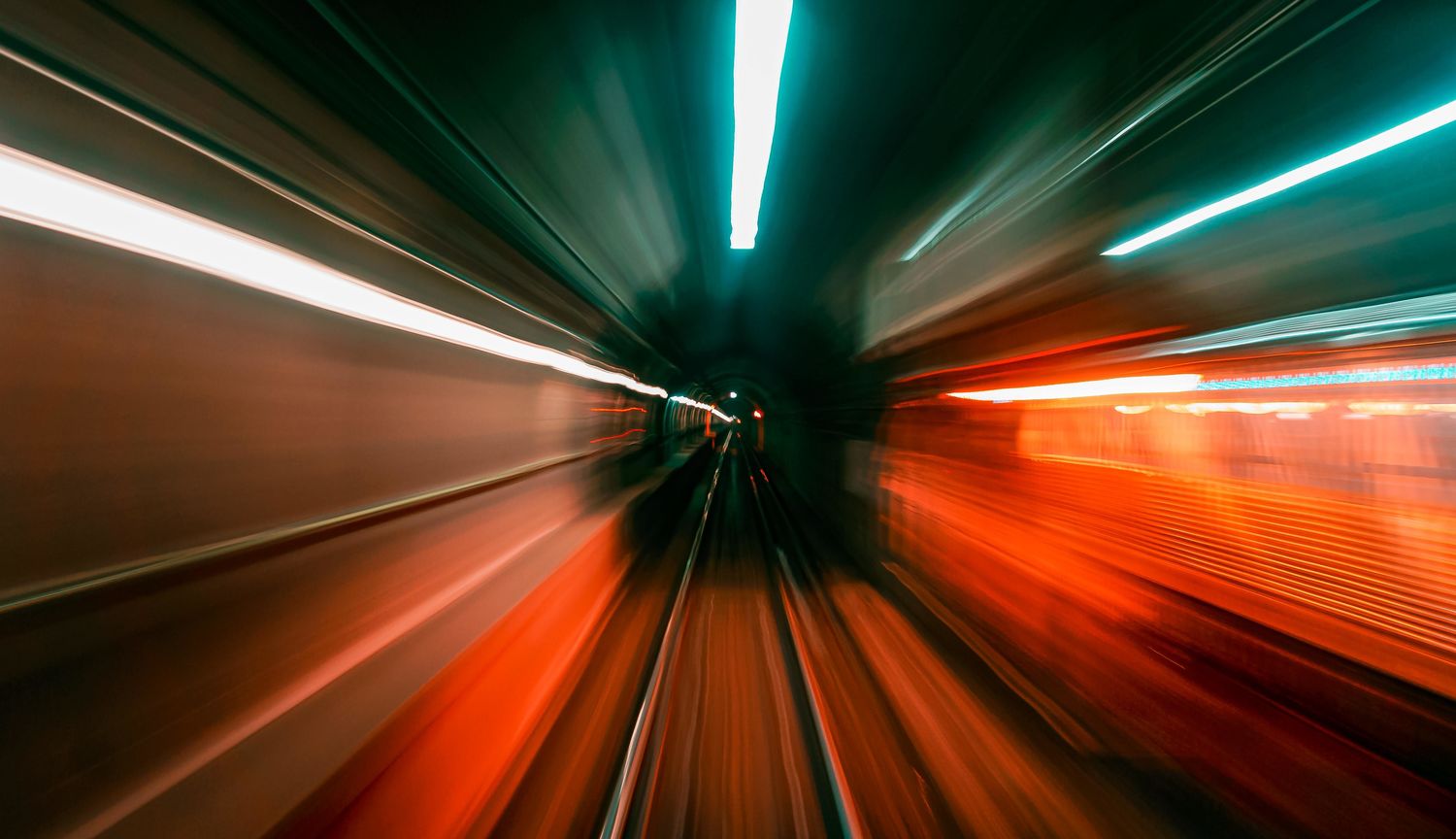 The best new books in speculative crime fiction
Explore "what if?" while also figuring out "who did it?"
For those who've had a taste of the added depth and intrigue that comes with speculative mysteries and are inevitably looking for more, here are five compelling titles to give you even more of that satisfaction. Whether it be a spaceship with conscious thought, a complex magic system, or something else, each of these books incorporates exciting dimensions that will transport you to enchanting worlds you'll want to keep exploring long after the case is closed.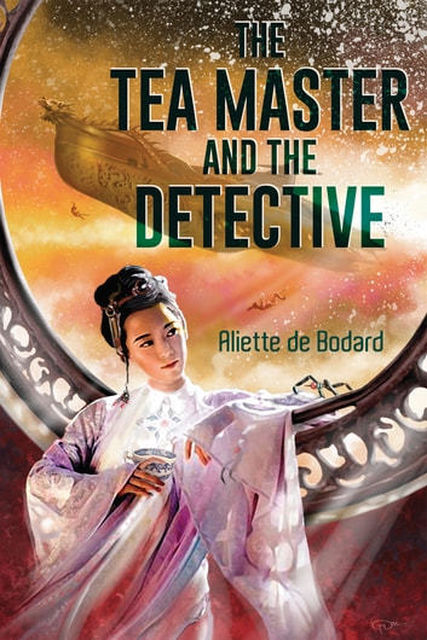 The Tea Master and the Detective
This Nebula Award–winning novella is part of Aliette de Bodard's beloved Xuya universe, a series that imagines a world in which the space age has borne expansive galactic empires inspired by Vietnamese culture. The story is a gender-swapped Sherlock Holmes reimagining about an eccentric scholar and the sentient spaceship she teams up with to solve a murder mystery. Long Chau is looking for a corpse to study, and The Shadow's Child is a former military transport ship that now brews "tea," or mind-altering drugs, for space travelers. When the corpse Long Chau was going to study ends up having been the victim of murder, she can't help but investigate, bringing The Shadow's Child along for the ride.
View eBook
View Audiobook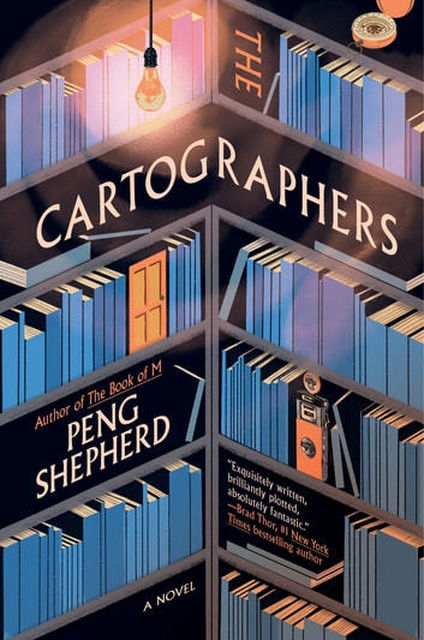 The Cartographers
Magic maps, a murder mystery, and intrigue—need I say more? Nell Young's primary passion in life is cartography, but she lost her job and reputation years ago after a nasty argument with her father, a legendary figure in the field, over a cheap gas station map. Now, her father has been found dead, with that same cheap highway map stowed away in his desk. Nell discovers that the map is extremely rare and valuable, and that there's a collector who has been trying to find and destroy every copy of it that's out there. Now Nell must embark on a journey to figure out what secrets her father knew, and what power lies in these maps.
View eBook
View Audiobook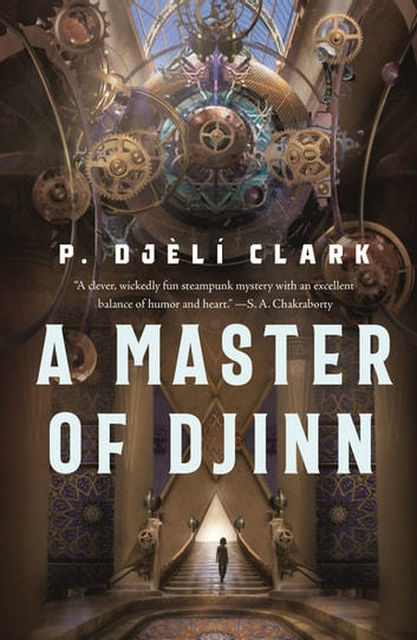 A Master of Djinn
In the first full-length novel from P. Djèlí Clark's Dead Djinn Universe, a series set in an alternate version of Cairo in the early 20th century, we follow Fatma el-Sha'arawi as she pursues a mysterious murderer. Fatma is an agent of the Ministry of Alchemy, Enchantments and Supernatural Entities, and has an impressive track record of having saved the universe from destruction in the past, as depicted in Clark's novelette A Dead Djinn in Cairo. This time around, the members of a secret brotherhood are murdered by a masked figure claiming to be al-Jahiz, the very man the brotherhood was dedicated to. Decades prior, al-Jahiz brought magic back into the world, and now he has presumably returned, using his abilities to stir unrest to condemn the modern age for its misdoings. Fatma and her colleagues must uncover the truth behind his return, and determine whether he is who he says he is at all.
View eBook
View Audiobook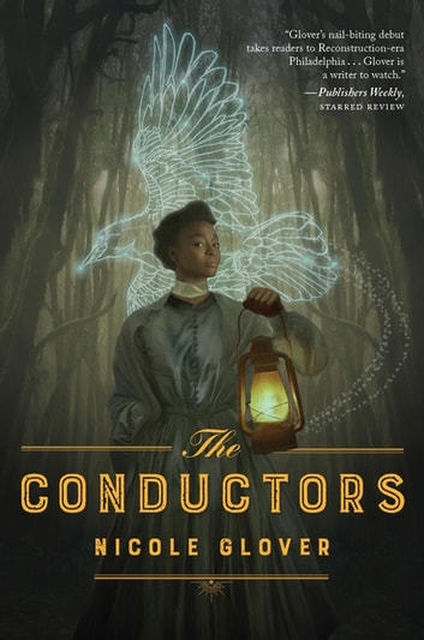 The Conductors
In the first book of Nicole Glover's Murder and Magic series, we are introduced to Hetty Rhodes, a former conductor on the Underground Railroad who now uses her magic skills to investigate crimes with her husband Benjy. When a friend is murdered, Hetty and Benjy are sent on a complicated journey to find answers, uncovering secrets that first lead to more questions. The book jumps between Hetty's present investigating this murder mystery, and her past working with the Underground Railroad and looking for her missing sister.
View eBook
View Audiobook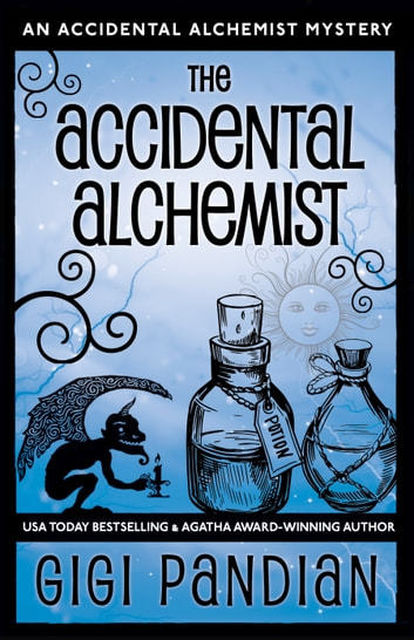 The Accidental Alchemist
Finally, we've got a cozy mystery series that has plenty of magic, as well as humor and charm! Alchemist Zoe Faust has just moved to Portland in hopes of getting a fresh start and leaving her past life behind. But when a gargoyle stowaway seeks her help deciphering an ancient text, and a murder occurs on the front porch of her new home, Zoe can't put her alchemical knowledge behind her. And thus begin the investigative adventures of the most unlikely amateur sleuthing pair, Zoe and her new gargoyle friend, Dorian.
View eBook