Steve Brusatte helps us see past the teeth and claws of dinosaurs
"A stunning fact to think about is that these were real living, breathing, moving, eating, growing, reproducing, thinking animals that grew from a hatchling in an egg into something the size of a jet plane -- and they were real!"
Non-fiction books often come with over-long subtitles, but in the case of the new book for young readers, The Age of Dinosaurs: The Rise and Fall of the World's Most Remarkable Animals, paleontologist Steve Brusatte means every single word. To him, dinosaurs are truly remarkable and ever-present in his mind as living, breathing animals that lived on our planet. We spoke with him about this book, and how he came to write two of the very few books for a general audience (his 2018 book The Rise and Fall of the Dinosaurs is for readers mature enough to relate to scenes of paleontologists hoisting pints in pubs) on the incredible advances in science over the last quarter century that shape our understanding of dinosaurs.
In this conversation Steve named several scientist-writers and science writers whose books have inspired his own writing (not to mention his own coffee-table-sized coffee-table book):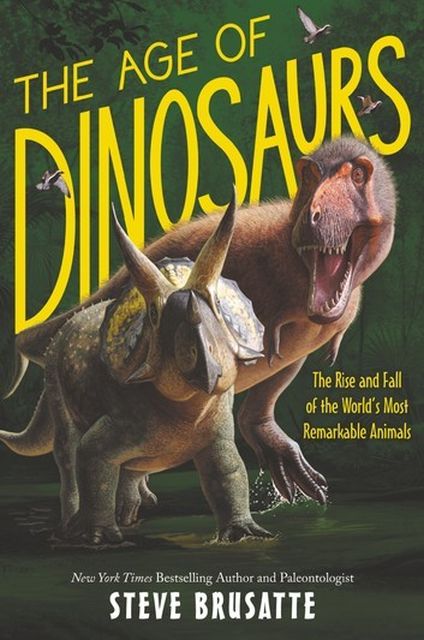 The Age of Dinosaurs
Even though the dinosaurs roamed the earth millions of years ago, we're still piecing together new information about these ancient animals. Did you know that, on average, a new species of dinosaur is discovered every single week? Or that many dinosaurs had feathers? Or that there are even modern-day dinosaurs walking around right now?
This exciting nonfiction book for young readers includes a glossary, pronunciation guide, and index, as well as photos throughout. A strong choice for the classroom and for independent reading, and a great source for reports using information direct from an expert in the field.

View Book