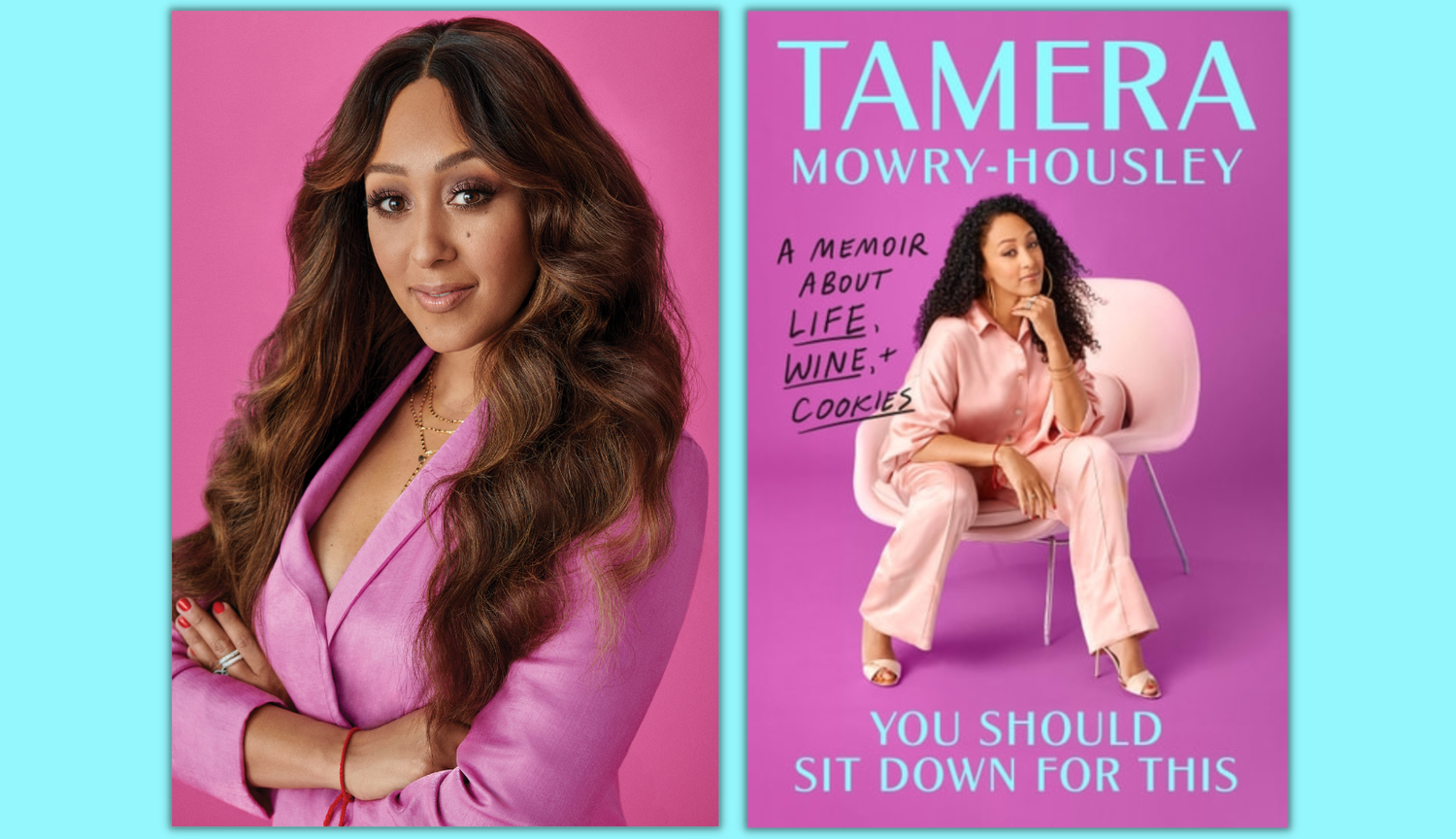 Tamera Mowry-Housley on writing, wisdom, and cookies
Tamera Mowry-Housley is a beloved actress and television personality known for her roles in Sister, Sister, Twitches, Tia & Tamera, and as a co-host on The Real and a host of Prime Video's Dr. Seuss Baking Show. She lives in Northern California with her husband and two children.
Kobo: You've had an amazing career from a very young age, what made you decide now was the time to tell your story?
Tamera Mowry-Housley: I always said I wouldn't write a memoir until I felt ready for it, and this past year was it! I felt that I had reached a place in my life where I was able to open up, tell my story, and give my readers advice. Before I felt that I perhaps was too young to write a memoir but now that I am in my forties, I have experienced a good amount of life and was ready to open up.
Kobo: How did you approach writing this book? What helped you get your story onto the page?
TM-H: I wanted to put myself in the place of the reader, so I made sure I was in a cozy environment with a glass of rosé so my thoughts would flow. The writing process was very new for me, and I wanted to have fun with it. I got comfortable telling my truth and at times, my emotions took over. It was quite a therapeutic experience.
Kobo: How did you land on the title You Should Sit Down for This?
TM-H: I wanted to invite my readers to sit down, grab a glass of wine and cookies and enjoy reading my memoir. You Should Sit Down for This is such a special recollection of my life and my memoir is my personal invitation to my readers to get to know me for who I really am.
Kobo: Ok, I have to ask, if you HAD to choose between cookies or wine, which would it be?
TM-H: This is very, very hard! I love them both so much! But if I had to choose one today, I would probably go with cookies. You know I love to bake and my favorite are chocolate chip cookies! I am often around many bakers; you can see this in my new show Dr. Seuss Baking Challenge on Prime Video and Amazon Freevee!
Kobo: You share wonderful bits of wisdom throughout your books, which you've coined Tameraisms. If you could only share one Tameraism with the world, which would it be?
TM-H:I will have to go with "Choose your people like you choose your wine."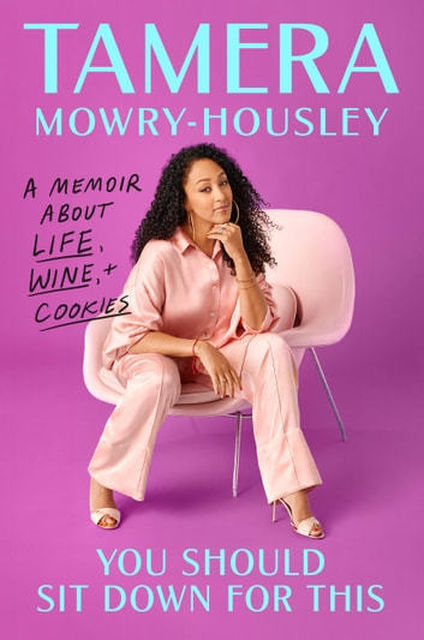 You Should Sit Down for This

:

A Memoir about Life, Wine, and Cookies

Most of us know Tamera Mowry-Housley as a beloved TV star—one half of the memorable duo on the hit show Sister, Sister and co-host of the FOX talk show The Real. Her memoir, You Should Sit Down for This is lighthearted and supremely entertaining. It's like spending the afternoon sharing tea, fresh baked cookies, and conversation with the fun-loving, wisdom-sharing girlfriend we all need in our lives (always ready to top off your wine!).

View eBook View Audiobook