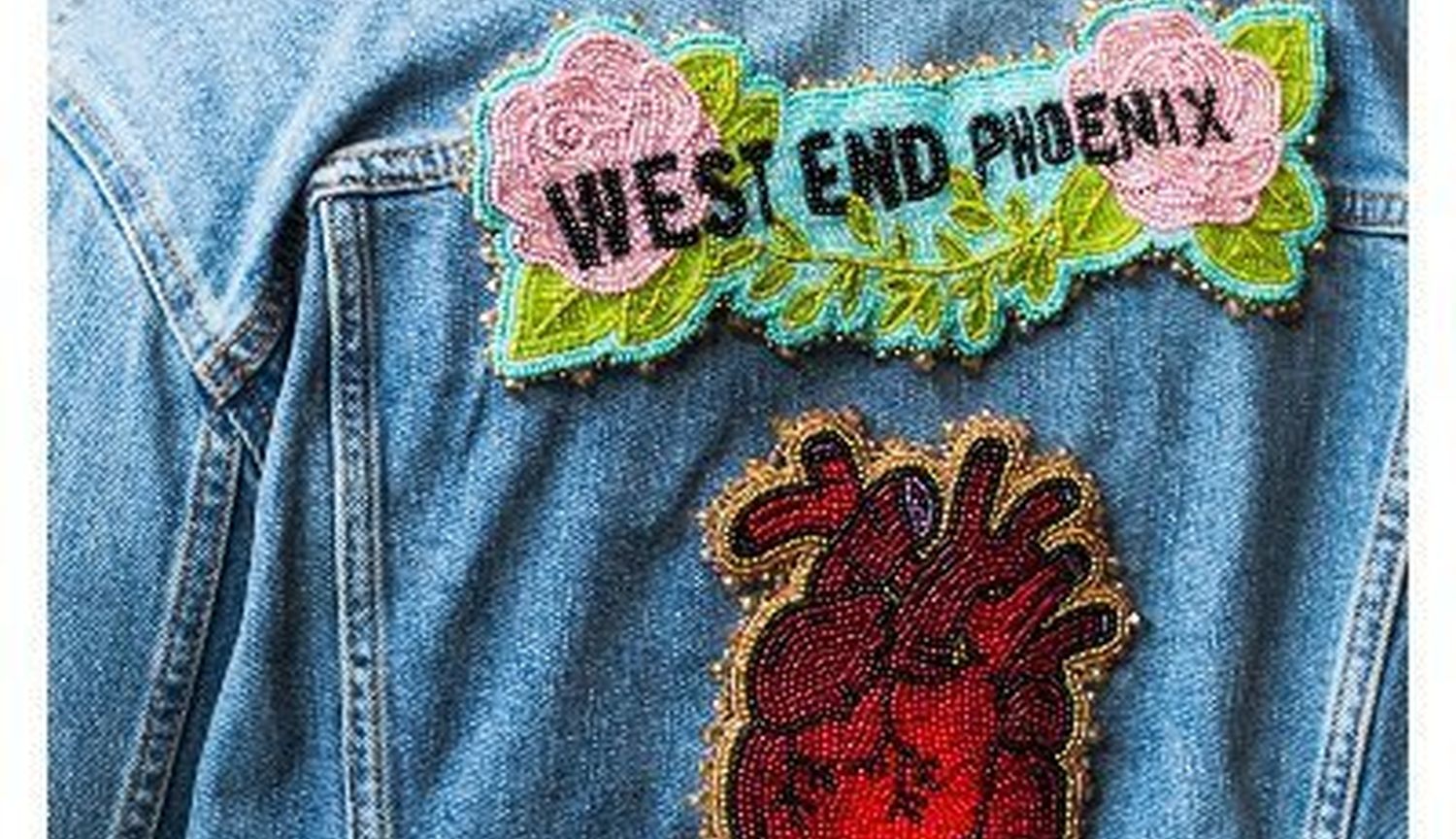 Telegrams from Home: Community Dispatches
Welcome back to Telegrams from Home, an ongoing collaboration between The West End Phoenix and Kobo Originals. Every week we'll bring you new works from writers reflecting on what it means to live through this period of quiet survival.
On July 29 we'll release Telegrams from Home: Vol. 3, an eBook containing these pieces and many more, with proceeds going to The Frontline Fund, a nation-wide fund helping provide critical supplies, support, and research to frontline medical workers at hundreds of hospitals across Canada.
Neighbours across the country offer an intimate window into the ways life with COVID has changed them


"I walked into work and saw one of my co-workers with a massive bandage on his face, the kind you'd use for a serious laceration. It's not uncommon for someone to get a cut at work – we encounter a lot of broken glass – but a face injury is rare.
When I went to the staff room, I saw two or three other co-workers with bandages on their faces, too. We'd finally received the masks our store had ordered for us a month before, but of course, none of them fit. The material they're made out of is rough and we're all getting awful blisters and cuts on our noses, so now we're all walking around with bandages on our faces. I'm grateful to have the mask, but I find it ironic that our whole store looks like we've been beaten up."— Nolan, Toronto grocery store clerk
"We have 40 distribution centres all over Toronto, and almost all of them are closed now because they're in schools, churches and other places that are shut down. We're down to three open locations – and demand has spiked. We [can't] have clients coming into our facilities, so instead of people coming in to get food, we're doing pre-packed hampers. For a few weeks, we did our distribution in the parking lot of our main facility on Oriole Parkway, which allowed us to keep people physically separated. Now we're using a hockey rink and even distributing food at public libraries around the city." — Henry Chiu, director of development and marketing, North York Harvest Food Bank
"In Victoria there's a wildflower called camas, what my wife calls 'the most beautiful food people have ever eaten.' More than 95 per cent of the original habitat, all carefully cultivated by First Nations, has been destroyed as southern Vancouver Island has become heavily settled in the last 150 years. If people want to see this beauty everyone has to jam into the same small parks around Victoria. And so we do, because nobody lives in B.C. to be inside. The whole point is to be outside with the big trees, walking the seashore and climbing the mountains. With COVID there were initially fewer people outside, but everyone knew that couldn't last long. People have generally been really great about physical distancing: Most of the time that's easy in the outdoors, but sometimes you find yourself dangling off a cliff edge as other folks are going up the mountain you're coming down. Most people are happy to see someone else, though maybe not to linger and chat, and popping off to the opposite sides of a trail seems to be the new normal." — Brian Starzomski, Victoria
No one should feel isolated, but people are struggling. The need to take care of each is actually more important than ever.
"In some ways nothing has changed, and in others everything has. Religious institutions can't do services or community activities. It makes a huge difference because so many Jewish rituals and practices are based on groups meeting together. So we're really working to help bridge that gap by holding services online and holding daily community learning sessions on Zoom. No one should feel isolated, but people are struggling. The need to take care of each is actually more important than ever." — Nechemia Deitsch, director, Chabad of Midtown Toronto
"My grandmother was 96 and had had close calls before. As a result, she had made grand plans for her passing. She let us all know that she wanted everyone to gather. A staunch Catholic, she left a list of instructions: a multi-day wake, followed by a funeral with fanfare, lists of hymns, outfit choices, who would do what, and where and when.
Instead, she died unexpectedly after a short and simple illness made her weak. Restrictions in her nursing home were strict and we hadn't been able to visit. My mom, her daughter-in-law, was the only person with her when she passed, and there was no urgency, no flourish. A simple call from the care home indicated a downturn. How serious? Choose someone to come. Only one person was allowed: They would be scanned and questioned at the door, gloved and escorted to her room. Options were weighed, pre-existing conditions were noted. My mom kept vigil until she was gone.
The following day was strange and quiet. No relatives could fly home to gather and commiserate. There was no influx of cousins and casseroles from kind neighbours and chatter and plans. After scribbling a memorial for the newspaper, there wasn't much else to do. Spiderwebs of conversations flew from aunt to cousin to niece to brother to whomever, and we decided that the best we could manage was to meet online from both coasts of Newfoundland, the Prairies, the Rockies and Ontario to salvage a semblance of what families are supposed to do to mark a death. A semblance was the best we could come up with. There was general chaos, unmuted microphones, simultaneous conversations and cackling laughs. It wasn't what she had planned, but it was light and it was bittersweet. When you aren't sure how to grieve amongst rules and regulations and distance, I suppose that's the best you can hope for." — Krista Conway, teacher, Corner Brook, Nfld.
"It's like the old days. When I open the mailboxes, there's mail spilling out of it. I haven't seen that in years. It's like it's Christmas again. They asked us if we could work overtime on Sunday, which never happens at this time of the year. It feels nice to be busy and have a purpose. You get to know everyone on your route, and it's amazing to read the posters on the windows and the chalk art thanking me. A group of teenagers gave me a basket of carnations, and I was almost in tears." — Tanya Findlay, Canada Post letter carrier, Mississauga
"I live with my mother and we don't really get along, vis-à-vis the trans stuff. I've been smoking a lot of weed. I know you're not supposed to, and I know I'm already kind of immunocompromised when it comes to [my lungs] and I know weed makes that worse, but it's hard out here. We're staring down the barrel of the end of the world and I'm supposed to do that sober? No thank you." — Madi Cyr, Oakville
"I have three kids. They are seven, six and three years old. As the number of cases grew, the kids stopped their extracurricular activities and outdoor activities. My biggest challenge is to answer their questions. They ask me, 'Mommy, why can't we go out? Why can't we go to the playground? Why can't we go to school? Why can't we meet our friends?' I try to explain the virus without scaring them. I work at a small grocery store and one time, I started crying at work because I felt so overwhelmed. I can't even explain. I feel afraid to come back home. I tell my kids not to touch Mommy. I feel we are trapped." — Kalavathy Gunasegaran, New Toronto
"One of the perks of being a musician is travel. I love putting the wagon in drive and taking those back roads, connecting with audiences and playing my songs in different rooms each night. Meeting people and listening to their stories is great for character study and songwriting. I've also developed some great relationships with people in the industry over the years; they've become a music family of sorts.
I'll admit though, I like to stagger that time out on the road with a few weeks as a complete introvert. I'll take on projects around the house until my fingers begin to worry about how familiar I'm getting with the chop saw and then it's right back to daydreaming about being on the road; for me, it's a perfect ebb and flow.
Each year as the summer seeps in, I'll finish up whatever I've been working on around the house and get busy with touring the festival circuit and travelling again. This year in particular was exciting because I recently wrapped up a new album and it helps to align touring with the buzz of a new recording and a physical product in hand.

It's very strange to consider that in an alternate timeline I'm currently out touring my album while in this one I'm at the kitchen table, balancing my phone against a tea canister, hoping for a good enough wireless signal to pull off a solo live-stream release show. I miss the beautiful back-and-forth with a live audience and the collective energy that bubbles up once everyone is comfortable in a room, invested in the moment and enjoying music together." — Sherman Downey, musician, Corner Brook, Nfld.
"Before the outbreak, I had really hit a sweet spot in building my voice coaching business. I had taken a leap of faith with freelancing full-time this year, and my schedule was in an exciting and promising place. The outbreak first started affecting me mid-March. A lot of my students had to quit or postpone lessons because they had suddenly become unemployed, or unexpectedly had their children at home full-time, or worked in frontline industries. I moved all of my lessons [with my remaining students] online. It still works really well, but I miss the in-person interaction with my students. We have been working on songs that bring hope, and I've been telling them to choose songs that make them happy and lift their spirits. Having that point of connection and sense of normalcy has been good for us." — Mallory Mckay, music teacher, Toronto
I always feel afraid when I'm delivering packages. My biggest challenge right now is to keep sanitizing myself and my van so that I don't infect my kids.
"I deliver packages from Amazon, Wish.com, Zara and Indigo. I wake up at 6 a.m., go to the warehouse, pick up and scan the boxes, then load them up and begin delivering. A good day before was grabbing and delivering around 65 boxes, then coming back around 5 p.m. I've been very busy [during the pandemic]. The hardest days are when I get 100 boxes. [When that happens,] I finish between 9 and 10 p.m. and don't have time to eat throughout the day. I always feel afraid when I'm delivering packages. My biggest challenge right now is to keep sanitizing myself and my van so that I don't infect my kids." — Kuhananthy Nenthirarajah, delivery driver, North York, Ont.
"I've started rereading Stephen Leacock, still the funniest writer ever made by Canada, and probably the most neglected. During his years at McGill, Leacock was in the thick of the Spanish Flu. His sister Rosamund was stricken and almost died. He didn't write much about that pandemic, in which about 22 million worldwide died. He chose The Other Way. I began with his first work, Literary Lapses, published in 1910 – easy reading, hilarious and wise. Next up, for laughter mixed with seriousness, was Arcadian Adventures with the Idle Rich. He wrote 28 more books of humour that I'm working my way through, and for a while I'm able to forget about COVID and all of its sad evils." — W. J. Smart, retired teacher, Toronto
"I held out like a good Canadian and waited until we were allowed to go back to the mountains. They're the reason I moved to Calgary, and sometimes I head out there, to Canmore, three times a week. While I waited, I shopped for a treadmill. It felt like Groundhog Day. There were really low days, and there were days of optimism. I read Joshua Slocum's Sailing Around the World Alone and it helped. I sat for an hour one morning while out on a run and watched a porcupine climb a tree and eat hundreds of fresh white buds.
Finally the roads were opened. I felt a little like Hiroo Onoda that day – the Japanese intelligence officer during World War II who didn't know the war was over and went on to live in the jungle for 30 years. I didn't want to be that guy. So I formulated a plan. I knew it would be busy the day I drove out to Canmore, but I wasn't prepared for the busiest day ever. I cruised parking lots with my partner and our four kids, then I started losing patience. The kids wanted out of the car. There were too many people everywhere. Part of the plan was to leave late and go to the busiest trailhead and do the most popular hike. It was counterintuitive – maybe a bit bananas – but it could work. We would hike the route counter-clockwise – going opposite everyone else. We would do it while people were going home for dinner. We would feed the kids fast food after.
Later that day, when we hit the top of the ridge overlooking a lake and the snow-capped peaks, we were alone with a pair of grey jays. The sun was weakening and the soft light rewarded us with extra texture on the limestone peaks. Continuing on we hiked up to the summit fire lookout. A pair of eagles flew overhead and updraft winds brought tendrils of cloud up the side of the limestone cliff we traced. The top was soon covered in cloud.
The fire lookout custodian came out to say hey. 'You arrived at the only time all day that the views were completely obscured!' he said, laughing. It was so glorious it didn't even matter." — Mark Toth, teacher, Calgary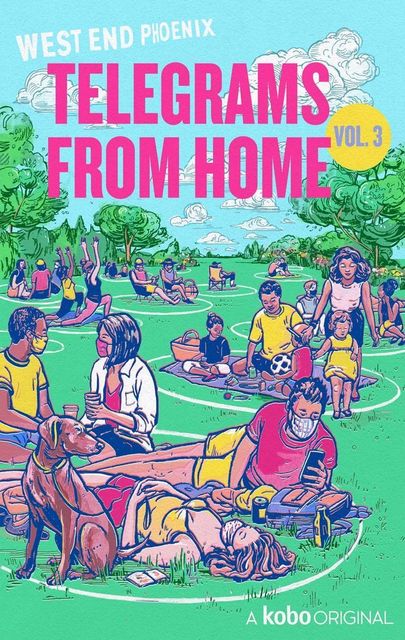 Telegrams from Home: Volume 3
Kobo Originals and West End Phoenix present the third and final installment of Telegrams from Home, a collection of stories, reflections, and non-traditional work from some of Canada's greatest literary voices writing on the subject of life under quarantine during COVID-19. Featuring work by Jesse Thistle, Marissa Stapley, Will Ferguson, Michael Redhill, Dani Couture, and more, these pieces are interwoven with stories from citizens across Canada providing a diverse set of reflections on the personal experience of how life has changed in the pandemic.
100% of proceeds from this collection will be donated to The Frontline Fund, a nation-wide fund helping provide critical supplies, support, and research to frontline medical workers at hundreds of hospitals across Canada.
Pre-order the eBook for instant delivery to your Kobo eReader or app on July 29.
View Book