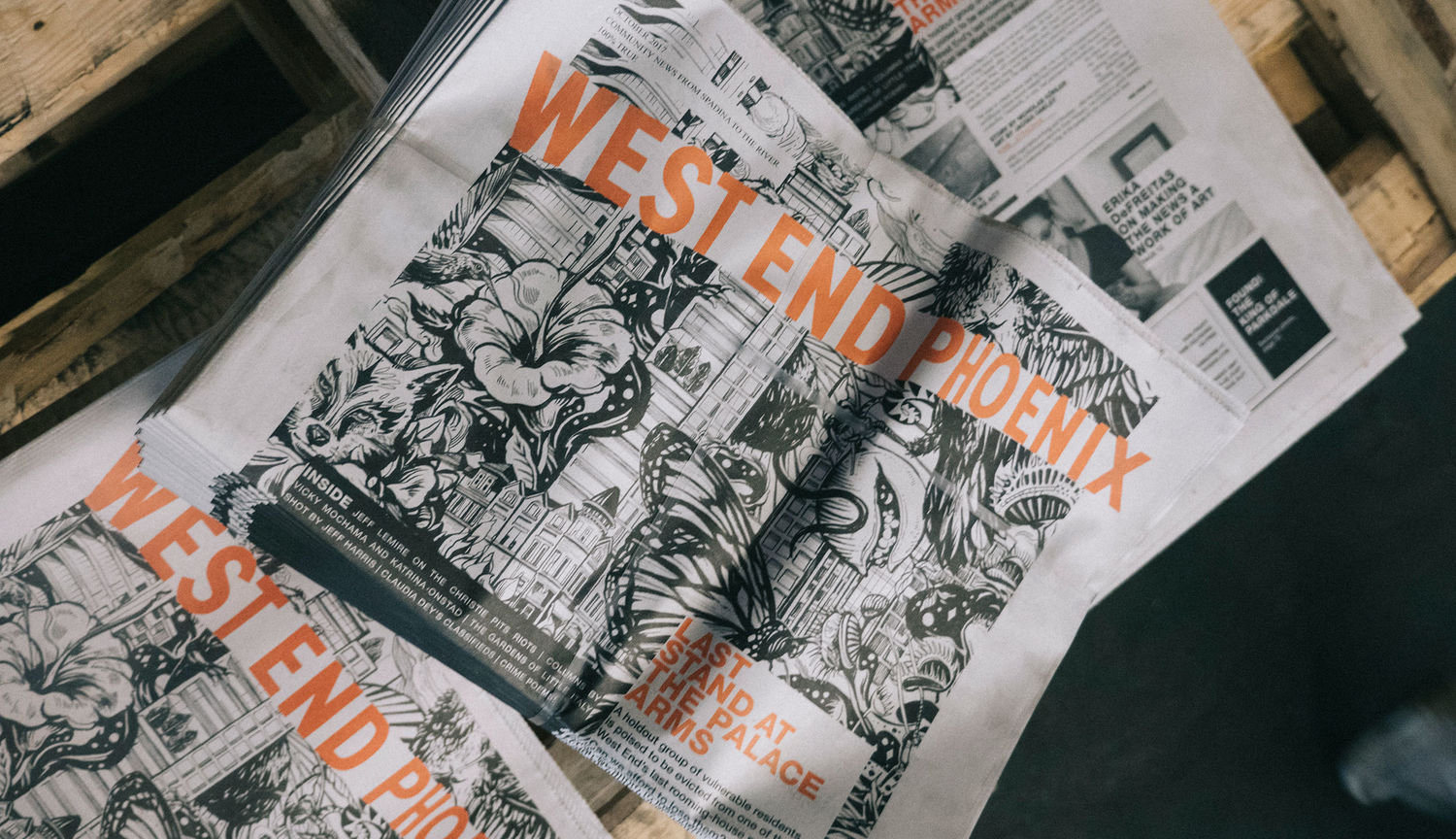 Telegrams from Home: Requiem for a Dream //or// New York Telephone Conversation
Welcome back to Telegrams from Home, an ongoing collaboration between The West End Phoenix and Kobo Originals. Every week we'll bring you new works from writers reflecting on what it means to live through this period of quiet survival.
Buy Telegrams from Home: Vol. 2, an eBook containing these pieces and many more to support Fred Victor, a charity offering services to people experiencing homelessness.
When my friend moved to New York, he was all in, taking acting classes and scoring roles. Now he's building containment walls in a hospital in the Bronx to help keep the virus out
The stores were still open the day my "n" key broke. I could have taken my computer into the repair shop on St. Clair Avenue, just north of where I live in Toronto's West End, the one I always go to when I bust it. But the world was reeling and things were changing by the minute. It was scary. The definition of the term "essential" rattled around in my head as I stared down at my "n" key.
Was it essential?

I guess it depends what I was writing and to whom. If I was going to send a complaint to Amazon about why my Friends boxset hadn't arrived, maybe the "n" key wasn't entirely necessary.

But what about messaging my friend on the frontlines, who's working in a hospital in the Bronx, to see if he's okay? It is essential to write him. But why? To make sure he's okay, or to assuage my guilt? And do I need an "n" for that?

He used to call me every Saturday at 6:30 a.m. while he went for an early-morning stroll through New York, his new city. I would never answer. His day off was my day to sleep in.

The phone stopped ringing on Saturday mornings a few months ago. He gave up on me rolling over and answering. He didn't take it personally, because he's too mature for that. He knew I'd call when it suited me.

It suited me to call him mid-morning, midweek, just after walking the kids to school. His phone would go directly to voicemail. I would get a text seconds later, "I'm working! Heard of it???"

I had heard of it. We used to do it together, the two of us. A couple of sometimes actors painting houses to pay the bills. We were a great team and cared about our work. But my friend always dreamed of New York, of getting his green card and taking his shot.

And then he did it. Braver than the rest of us, he sold his house in Hamilton, Ont., four years ago and headed south with his family and his life savings. And he made it, of course, because he always does. He guest-starred on TV shows, played poker with Eric Bogosian and took classes at the Actors Studio.

And when he wasn't busy acting, he still painted. Not fancy houses like the ones in the Annex where we'd set up our ladders together, but for the City of New York, in a hospital in the Bronx.

And now I really want to talk to him and I really want him to call me at 6:30 on a Saturday morning. Because now I'm worried. Because now I'll answer.

But he's too busy to talk. Too busy building containment walls at the hospital, too busy washing and rewashing his hands, too busy taking all his clothes off before entering his apartment, too busy living life on the frontlines.

And I sit here, frustrated by my "n" key, bashing it, bashing it, bashing it to get it to work.

I send him a message: "How are you?" He responds, "Preparing for a war zone."

We talk a few days later as he drives home from work. He describes the hives on his arms from stress. He speaks of watching a refrigerated van pull up to the hospital to remove the dead. He vents about the cavalier attitudes of those people enjoying varying degrees of staycations, and he forgives my fair-weather friendship.

He is plastering and sanding new walls for new rooms for new patients. He worries he'll get sick.
Days go by and we chat here and there, exchanging texts and emails. I'm catching up on Ozarks and painting colourful squares on my young daughter's walls. He is plastering and sanding new walls for new rooms for new patients. He worries he'll get sick.

And then he does get sick. He writes to me from an Airbnb in Union City, New Jersey, and tells me he's tested positive. He is staying there alone. Away from his wife and daughter and their home in Weehawken. He hasn't told his parents, back in Windsor, Ont. He doesn't want to worry them. He listens to Bob Seger and reads Zen and the Art of Motorcycle Maintenance.

He calls the virus a "shape-shifter." It's "consistently inconsistent," he says. "The symptoms relentlessly came and then disappeared." There is a fever. Then there isn't. Then there it is again. Mornings are manageable but evenings are interminable. His exhaustion is consuming. His skin burns, his joints ache. He has diarrhea, his head throbs for days and he has no sense of taste or smell. His lips are cracked and bleeding and, worst of all, he has trouble breathing.
He tells me it is horrible. He tells me to stay home. He tells me you don't want to get this. He tells me he is finally feeling better and will be back to work in a couple of days.
I'm shocked. He says he has to. They need him.

I thank him for his service on the frontlines in my reply. He tells me that he isn't on the frontlines; we are. That he and everyone in a hospital is on the backline.

He says do what you can on the frontline to protect the backline.

I gulp hard.
My "n" isn't essential. But his message is.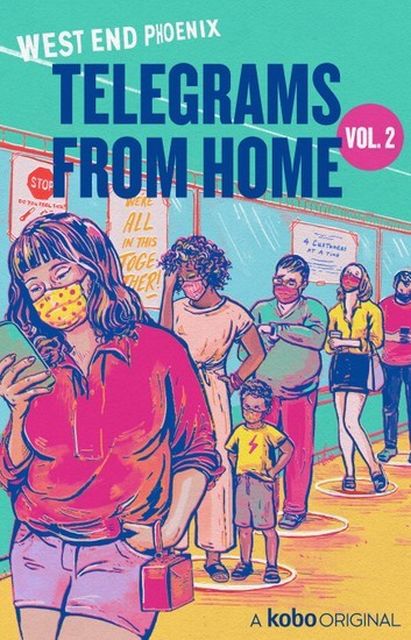 Telegrams from Home: Vol. 2
Kobo Originals and West End Phoenix present the second installment of Telegrams from Home, a collection of stories, reflections, and non-traditional work from some of Canada's greatest literary voices writing on the subject of life under quarantine during COVID-19. Featuring work by Amy Stuart, Karen Connelly, Michael Winter, Dave Bidini, and more, these pieces are interwoven with stories from citizens across Canada providing a diverse set of reflections on the personal experience of how life has changed. 100% of proceeds from this collection will be donated to Fred Victor, an Ontario-based charity offering shelter, healthcare and other services to people experiencing homelessness - a population at high risk of contracting COVID-19.
View Book