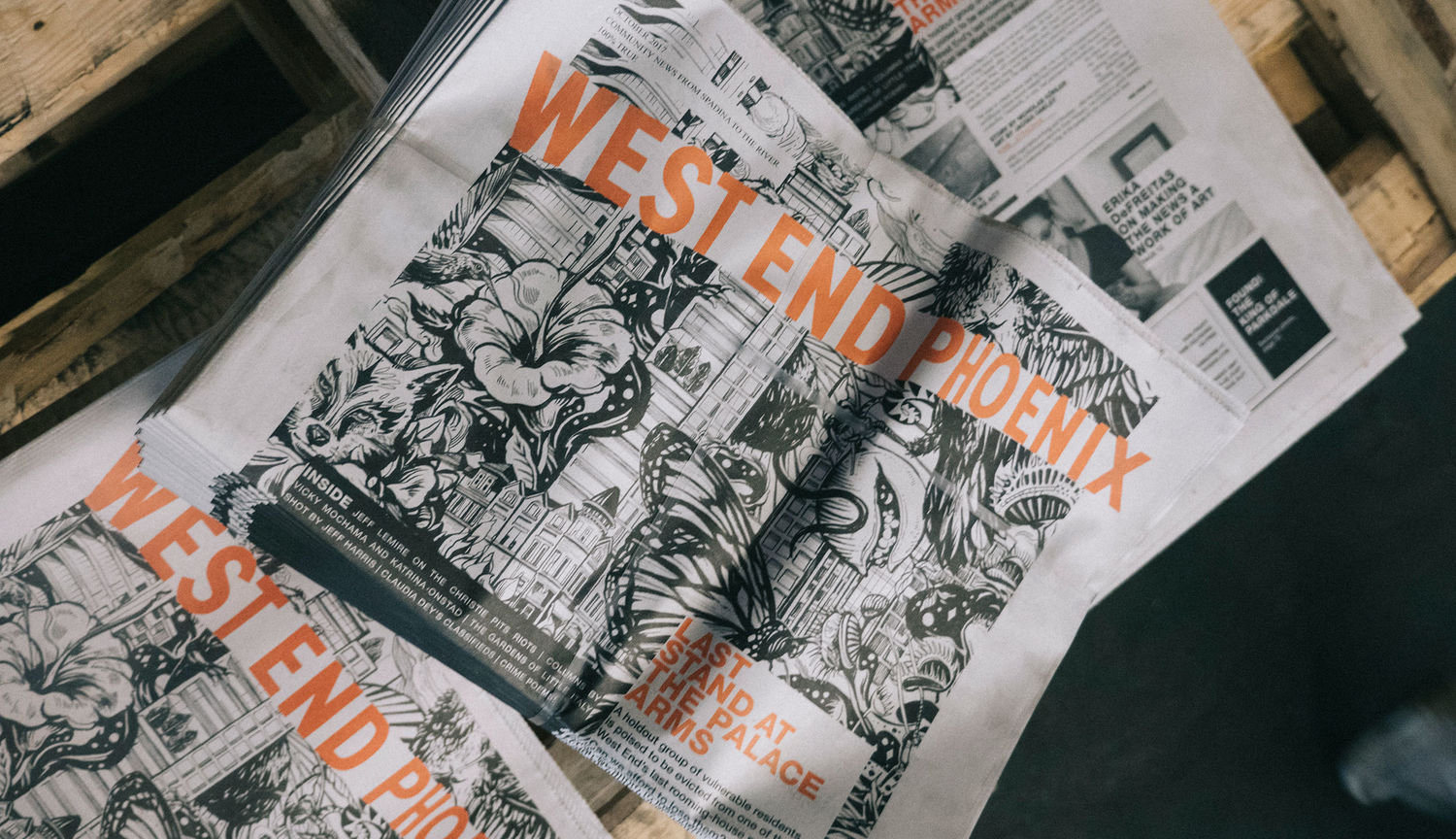 Telegrams from Home: Riding Against the Dust
Welcome back to Telegrams from Home, an ongoing collaboration between The West End Phoenix and Kobo Originals. Every week we'll bring you new works from writers reflecting on what it means to live through this period of quiet survival.
On June 29 we'll release Telegrams from Home: Vol. 2, an eBook containing these pieces and many more, with proceeds going to Fred Victor, a charity offering services to people experiencing homelessness.
In my books, and my life, the character I played for the longest time was battling Armageddon. When the pandemic hit, he knew exactly what to do.
Your old man has an unfinished manuscript in a box. It's about a guy who discovers, one day, that his life is not his own story, but rather a farce being told by someone else – and the world he knows is full of actors. It went into that box half a century ago – 25 years before The Truman Show, any mention of which still gets your dad sputtering.

Once, when you were a kid, he let you read the first chapter. You can't remember the title, but it starts with a guy going to the bathroom, pressing his bare feet against the cold tiles, lifting them and acknowledging how good that feels, at once cool and comforting.
You remember recognizing that feeling, and taking note of it – and then something else: the disconcerting realization that everyone, even the ones who made you, are in the midst of trying to write their own story, their own lives, whether they want to or not: all of us trapped in this deadly first-person perspective. A world of impossible heroes waiting for the drums.
You're thinking about this now, in the springtime of our plague, for a number of reasons.
There was a whole stretch of your life, 20 years or so, when the story you were trying to tell – both on and off the page – was a sort of Armageddon manifestation. In one of the novels you started to write, it was an asteroid that got things going – or stopping, depending how one looks at it. In another, it was mass amnesia. But you never did finish those stories. Somehow, you've had more success in real life, when it comes to apocalypse.
And also your real life, at least to you, has seemed different than others. In yours, you could walk the Earth far and wide, down highways, hitching rides, riding horses, making fires, building shacks in shantytowns, playing cards, getting drunk, digging ditches, digging up the lives of others to pile on top of yours, digging your own grave, while still, forever, trying to play the hero.
Those were the stories you wrote for a living – as if the comfy, techy, pricey world was no concern at all – while you, somehow, were both epically troubled and having the time of your life. At least that's how it seemed.
Then, one day, something happened.

You noticed, one day, that the life you were living no longer felt like yours.
Or, more likely, it happened over many days, even many years. But the end result was this: You noticed, one day, that the life you were living no longer felt like yours. Like you yourself were gone, despite remaining here.
In one way this was sort of okay. After all, you have a son now, and can still see things through his eyes – feel what he might be feeling, breathe with his heartbeat and move through the grass like a kid again, at least for a moment at a time. You're also back to writing fiction – which, if done well, can be a sort of conduit to alternate perspectives.
But the truth is this: You wake in the morning and walk into the bathroom. And no matter how you try, pressing bare soles against the tiles, you cannot feel a thing.
Then one day, another thing happens.

This world in which you've persisted to live – it all at once sputters, staggers, seems suddenly... to stop.
You walk to the window, and look out – at least it feels like you, looking.
The sky grows empty. You wait. Days go by. The stores are shuttered. You find your old radio. It plays static and Pat Benatar and tells you not to go outside. The streets are quiet. Empty streetcars rumble past your door. Love is a battlefield. You drink and sweep the floor.
Gradually, new sounds emerge: singing, fighting, chopper blades, the liquid chirp of swallows, a bagpipe from a fire escape – sonic drops on the vibrating ocean. The radio plays Lauryn Hill and tells you that everything we thought was wrong. You see a man on an apartment-block roof, playing catch against a wall. It looks like he wears a first baseman's glove. Everything is everything. You picture your son, safely out of town, running through high grass.
You do the things you used to do. You write and drink and listen to the radio. It plays the Hip and counts the dead. The shelter on the corner has closed. The men on the street circle each other. It starts to feel like your life again. You ready yourself and look out the window. It's been a long time coming.
A blanket gently parachutes in the hands of a woman. She lets it fall across the streetcar tracks. She is clutching a teddy bear as she kneels. Someone somewhere is beating a drum.
You get your bag and your old red bandana. Flicking it out, you fold it once, and tie it tight like you used to do – to ride against the dust.
You open the door. The sun in the empty sky shines like a spotlight. You block it out with your hand, and step into the street.
Boom, boom, boom.
You hope it's not too late.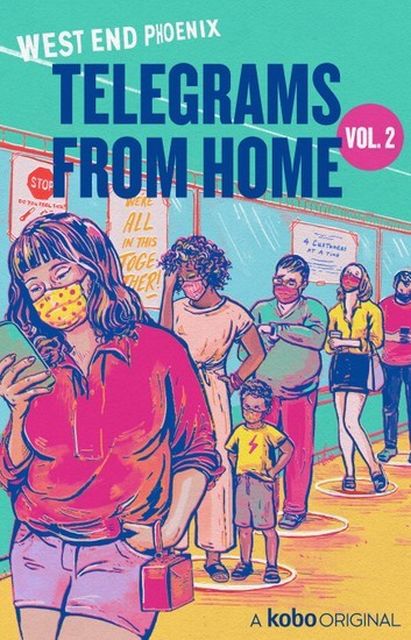 Telegrams from Home: Vol. 2
Kobo Originals and West End Phoenix present the second installment of Telegrams from Home, a collection of stories, reflections, and non-traditional work from some of Canada's greatest literary voices writing on the subject of life under quarantine during COVID-19. Featuring work by Amy Stuart, Karen Connelly, Michael Winter, Dave Bidini, and more, these pieces are interwoven with stories from citizens across Canada providing a diverse set of reflections on the personal experience of how life has changed. 100% of proceeds from this collection will be donated to Fred Victor, an Ontario-based charity offering shelter, healthcare and other services to people experiencing homelessness - a population at high risk of contracting COVID-19.

Pre-order the eBook for instant delivery to your Kobo eReader or app on June 29.
View Book