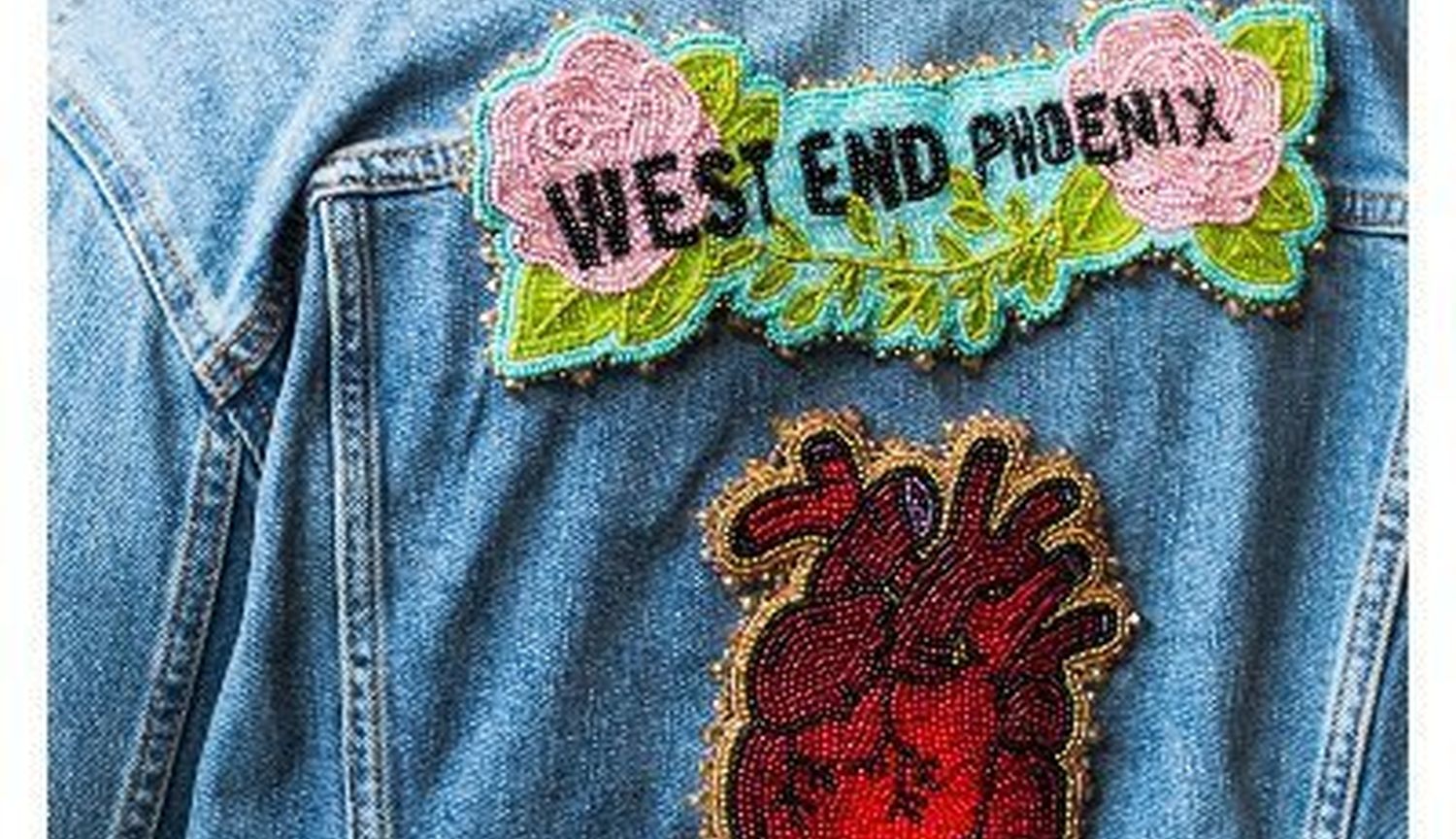 Telegrams from Home: Waiting Game
Welcome back to Telegrams from Home, an ongoing collaboration between The West End Phoenix and Kobo Originals. Every week we'll bring you new works from writers reflecting on what it means to live through this period of quiet survival.
On July 29 we'll release Telegrams from Home: Vol. 3, an eBook containing these pieces and many more, with proceeds going to The Frontline Fund, a nation-wide fund helping provide critical supplies, support, and research to frontline medical workers at hundreds of hospitals across Canada.
Sports will be back, and will bring us together, in an arena, in a stadium, in community. But it won't be the same
The night it all came crashing down, I was sitting in a bar in Clearwater Beach, Florida, half-paying attention to an NBA game on the big-screen television.
Baseball's spring training is the best of times for sportswriters. Winter warmth and sunshine, games that don't count, relaxed, unguarded ballplayers who are more than happy to talk, unbridled optimism about the year to come and boozy nights with colleagues as the spring break crowds wax and wane around us. If you love baseball, it gets no better.
We had wrapped up the first three days of afternoon radio broadcast live from the press box in Dunedin's stadium. The pandemic news was certainly building, but it was at that point still a dull roar in the background. Tom Hanks and Rita Wilson had announced from Australia that they had tested positive, and for some people that's when the penny dropped. But for us – me, my co-host Jeff Blair and commentator Kevin Barker, along with my son Nat, sitting around the outdoor table – the reckoning came when we saw something strange happening on the basketball court, the game suddenly stopped, the players quickly filing out, the fans being asked to leave the arena. It was the Rudy Gobert moment, the positive test that sent the dominoes tumbling, leading quickly to all of North American professional sport going dark.
Only twice have all of the games I write about stopped dead in their tracks.
I have been a sportswriter since 1988. Then to now represents a fair stretch of human history, including many a local or national or global crisis, and yet during that time, only twice have all of the games I write about stopped dead in their tracks.
The first was that morning when, riding the bus into the city, everyone's phone seemed to buzz at once. Walking through the concourse outside what was then the Air Canada Centre, all of the televisions showed the same image of smoke pouring from the World Trade Center towers. The newsroom in the old Globe and Mail building on Front Street was abuzz in the way only a real old-school newsroom could be when something truly terrible was happening.
Then onto my side job, where I was co-hosting a drive-time sports radio show at a brand new station in the former CHUM studios on Yonge Street. Sports talk obviously didn't cut it that day, and wouldn't for weeks afterwards, though the sports themselves returned remarkably quickly. I was in New York City for the first events there: the Bernard Hopkins–Felix Trinidad fight at Madison Square Garden on September 29, 2001; the first New York Giants home game, when every plane that passed low over the Meadowlands on its approach to Newark Airport made the 70,000 people in the stands go quiet; and finally the World Series that fall, when Yankee Stadium was surrounded by armoured vehicles, bomb-sniffing dogs were everywhere, and military helicopters hovered overhead as the President of the United States threw out the first pitch.
The whole notion of "healing" events is largely hokum. I seriously doubt that anyone who actually lost a loved one on 9/11 was "healed" by watching a baseball game, or achieved "closure" because the NFL was so quick to get back in business. There were still pictures of the missing plastered on the walls of Penn Station during those first events in New York. The wounds remained open and raw. Thoughts and prayers and ballgames don't change that.
But it was true that the simple act of coming together, en masse, in an arena or in a stadium, at a time when we were all legitimately fearful of what the next target might be, was both an act of solidarity and an affirmation of community.
We connect, we share, we breathe together and care together for a couple of hours
That last part is what sports does best. Around the empty spectacle, we connect, we share, we breathe together and care together for a couple of hours, in a world where there are few other activities, few institutions or belief systems, that inspire us to collective passion.
This, though, is different. By definition, the pandemic forces us apart.
The day after that the NBA pulled the plug, we learned that spring training was shutting down, that the ballgame we were watching would be the last of the Grapefruit League season. The next day, the stadium was padlocked, and we did our radio show from a condo lobby in the building where one of our colleagues makes his winter home.
That night, at dinner, the restaurant was packed. There wasn't a hint that anything out of the ordinary was taking place. But on the flight back to Toronto the following morning, there was a crackling tension, and when an elderly man in a bulkhead seat started to cough, everyone on the plane snapped to attention. On landing we entered a new world, one of quarantine and constant hand-washing, fearful that every sniffle could have ominous meaning.

There is only so much you can do on sports platforms when there is no sport.
Two days later, we were back on the radio – from home – documenting the tumbling dominoes. Major League Baseball originally suggested that its Opening Day would only be pushed back two or three weeks. They were wrong.
There is only so much you can do on sports platforms when there is no sport. The meaning of the virus, the economic challenges created by the virus, the moral and practical and political questions arising from a return to play – all that ground has been covered, and covered again. In the beginning, the challenge of filling those hours on air every day was exhilarating in a way. Crisis radio. But each of us hit our personal breaking points eight or 10 weeks in. It felt like there was nothing left to say.
As summer arrived, spectator sports returned, cautiously, first in Asia, then in Europe, now in North America, with no spectators in attendance. On television, for some games, they are adding artificial crowd noise to fill the empty space, and make it seem more "real."
But unlike 2001, our old habits won't just snap back. We won't return to our former lives with a few minor alterations – metal detectors at the ballpark – anytime soon. Nor will the games of our lives provide a quick fix. Comfort, security, the deep of sigh of relief that comes with escaping into sport will be incremental, not instant. And being able to actually – rather than virtually – surround ourselves with others, eating popcorn, drinking a beer and dreaming on a Raptors' repeat, a Maple Leafs' Stanley Cup, a Blue Jays' renaissance driven by Bo and Vladdy Jr. and Nate Pearson and all the rest, like crowding into a club shoulder to shoulder to hear a band, seems a long way off.
I haven't read this script. I don't how this ends.
I do know that even following the bleakest times, sport has always come back, because on some fundamental level, we desire and we need the fantasy and the familiar. It will happen again.
Just don't ask me how.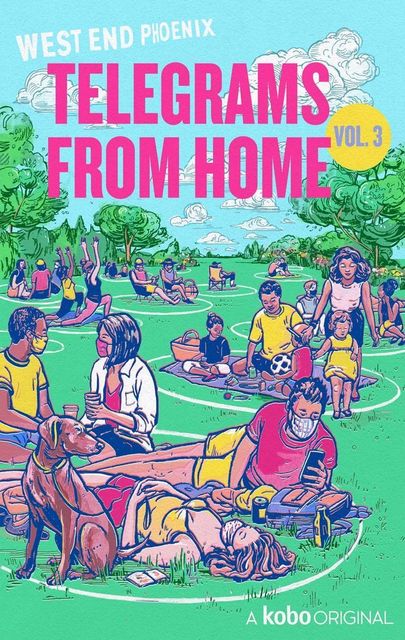 Telegrams from Home: Volume 3
Kobo Originals and West End Phoenix present the third and final installment of Telegrams from Home, a collection of stories, reflections, and non-traditional work from some of Canada's greatest literary voices writing on the subject of life under quarantine during COVID-19. Featuring work by Jesse Thistle, Marissa Stapley, Will Ferguson, Michael Redhill, Dani Couture, and more, these pieces are interwoven with stories from citizens across Canada providing a diverse set of reflections on the personal experience of how life has changed in the pandemic.
100% of proceeds from this collection will be donated to The Frontline Fund, a nation-wide fund helping provide critical supplies, support, and research to frontline medical workers at hundreds of hospitals across Canada.
Pre-order the eBook for instant delivery to your Kobo eReader or app on July 29.
View Book