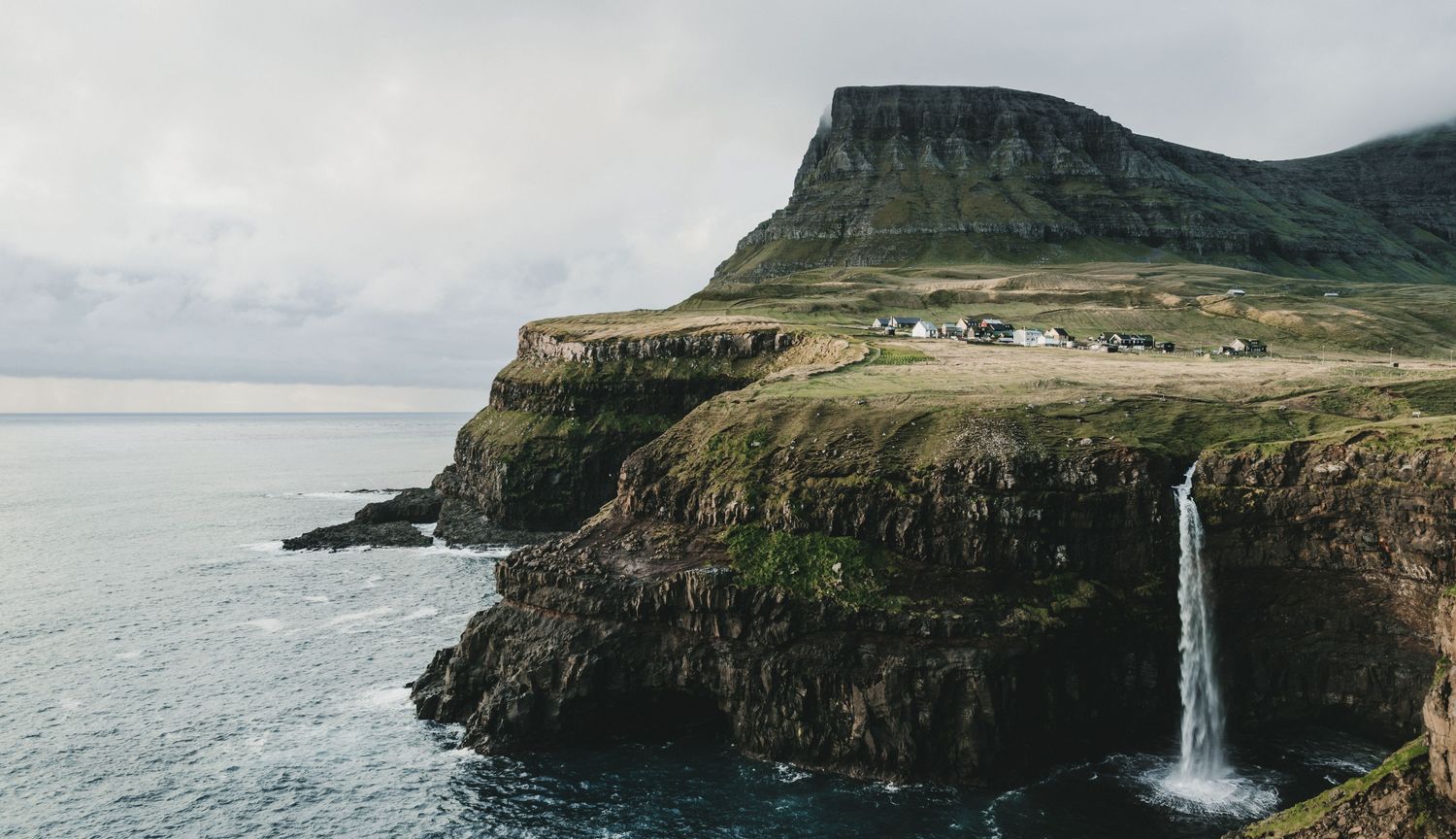 The 7-Day Challenge – Lori Quinn's journey to that pub in Ireland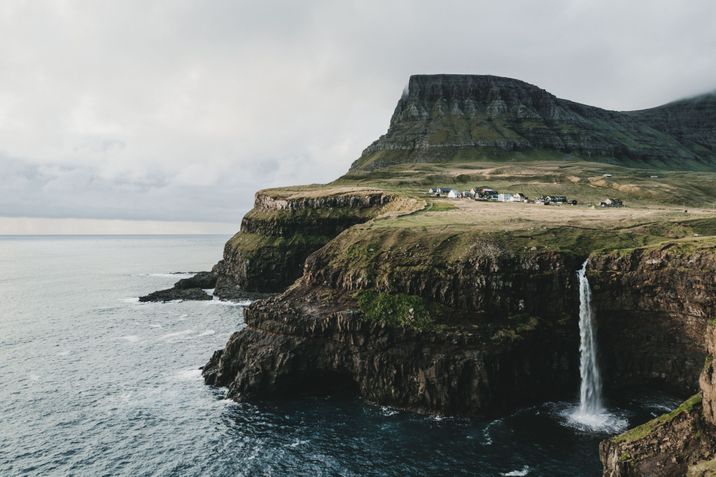 When we met Lori Quinn, we knew right away she's the type that takes to a challenge. She's an avid reader, who delights in reading a great book for a few hours. But eReading? Why bother?
That was all the incentive we needed to ask her to take our 7-Day Challenge. And "Challenge" was all she needed to hear to agree.
Lori is a former professional athlete with more than 20 years' experience in training executives and teams to reach their full potential. In fact, the company she works with, Performance Coaching, was founded by Dr. Peter Jensen, who has attended nine Olympic games as a member of the Canadian team. So overcoming obstacles and pushing through difficulty is something of second nature – and, happily, Lori discovered that the task at hand was much, much easier than she expected.
Here's how the seven days unfolded.
Day One:
We sent Lori a new Kobo Aura Edition 2 eReader, loaded with books she wanted to read. We included simple instructions of the device's features, such as adjusting fonts and light.
We checked in the following day.
Lori doesn't limit herself to only one format.
Day Two:
We received a note from Lori:
Thank you very much!! I received my Kobo yesterday - and I'm up for the 7-Day Challenge. Last night I was pondering if it is possible to break old habits. I must admit there are a few features I immediately enjoyed such as:
Word definition (in book, Wikipedia, google) - very cool

Dashboard (% read, minutes to go, minutes read, chapters, hours to go) this feature alleviated my concern of not being able to visualize where exactly I was in the book

Related reads
My apprehensions are:
What will I stack on my night side table that will bring out the "OMG...I can't possibly do housework, laundry or errands - I have all these great books to read!" ?

Battery life
The true test will be experiential. Can I get to the same image driven place with an eReader that I often enjoy with a new hardcover book? I took the plunge with the Bill Bryson eBook so I'll let you know if I end up in the pub, belly laughing over a pint of warm Guinness. Thank you for including me in this very fun challenge.
Cheers,
Lori

***
We decided to give her a few days with the device and books she selected. We checked in seven days later.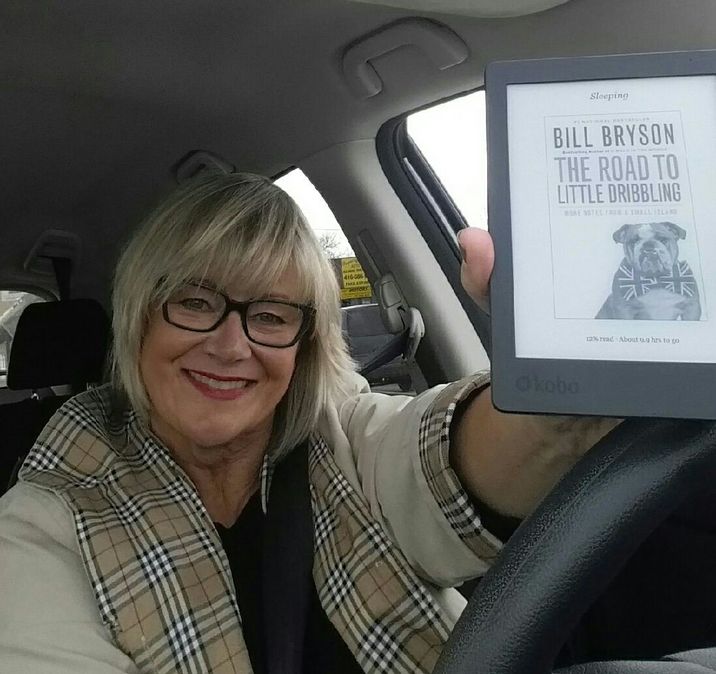 Happy with her Kobo!
Day Seven:
Hi Lori -
So here we are, a week in. Did you find yourself in a pub, laughing? Or were you struggling with technology and unable to get there? Let us know of your journey, we would be very interested to hear how you are doing.
Here's what Lori sent back:
Great to hear from you. I'm delighted to share with you just how much I'm enjoying the Kobo. I find I'm reading more because I can travel with it. I'm on the road so much that it's a great way to fill time between appointments or take a mental break from the daily grind. My reading habits have changed as a result. Now I tend to be reading in short bursts of 15 - 45 minutes whereas pre-Kobo I would tend to grab a book and find 2 hours. This is working well for me.
Much to my surprise, I'm not missing my hardcovers. So much so that I'm buying two Kobo's for Christmas gifts for my parents. They are book lovers too so I'm working on converting them.
I can't thank you enough for the experience - your 7-Day Challenge certainly worked with me and I intend to spread the word. In fact, I've already started as it's a great story - I'm 100% in.
***
Of course we were absolutely delighted to hear Lori's news, but not entirely surprised. It usually takes only a day or two to get used to a different kind of reading, and she quickly caught on to the benefits of digital such as the portability, and the ready access to your whole library so that you can fit reading into bits of time you'd otherwise use checking email (again).
If you know someone who should take the 7-Day Challenge, let us know – tell us about the booklover you have in mind and why you think eReading is for them. We'd be delighted to hear from you: pr@kobo.com. Have you tried digital reading? Let us know by tagging us and using the hashtag #7DayChallenge.