The 7-Day Challenge with Bachelor alum Ashley Spivey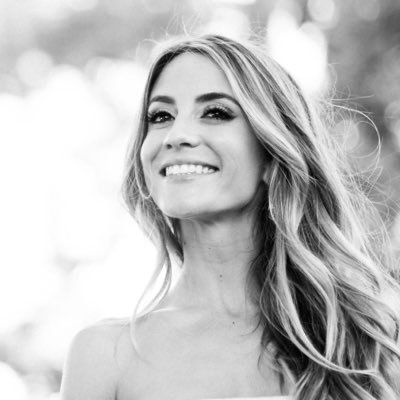 Photo via: twitter.com/ashleyspivey
Ashley Spivey is best known for being a contestant on the fifteenth season of ABC's The Bachelor, where she, along with 29 other women, vied for the affection of Brad Womack. While Ashley didn't win Womack's heart, she made plenty of close friendships, has since gotten married, lives in NYC, and has amassed a large following on social media where she frequently posts about her current and favourite reads. We reached out to Ashley, a self-proclaimed print loyalist, to see if she'd enjoy eReading (spoiler alert: she did).
Tell us a little bit about yourself and how reading fits into your daily life? Tell us about your passion for books, and your life as a print loyalist.
I've always been quite the bookworm! When I'm not moderating my Facebook group #Spiveys📚club, I'm reading anything and everything. I'm also a nanny who is frequently on-the-go so I need something to read with me at all times. My husband sleeps a lot, and I don't, so I spend a lot of time reading at night! Because I have a large social media following, I'm sent a lot of print books, but they're not always easy for me to bring along.
Take us through your day by day experience using a Kobo eReader:
DAY ONE
When I first received my Kobo Aura ONE, I was shocked by how lightweight it was. I'm used to reading an actual book or reading on my phone so this was a pleasant surprise!
DAY TWO
I decided to carry my Kobo with me onto the subway. The girl beside me asked what I was reading on – she was impressed by how clear the screen was. I have to agree!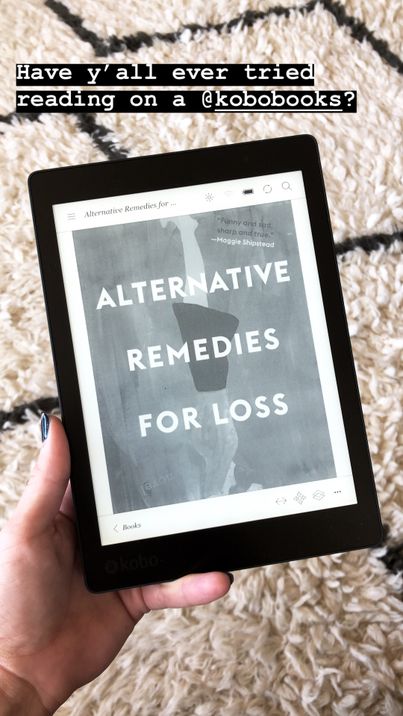 Photo Credit: Ashley Spivey
DAY THREE
Tonight I decided to do a little reading before bed. I used to read books on my phone before sleep, but I stopped because I realized the blue light was keeping me awake. Luckily, I don't have to worry about that at all with the Aura ONE's ComfortLight Pro setting. My husband also loved this because I didn't have my bedside light on to read.
DAY FOUR
After a rough day, I needed a bath and some relaxation. I would normally bring a book into the bath but it's always messy and I stress about getting the pages wet (the opposite of relaxing). Then I remembered that my Kobo is WATERPROOF. This made me so happy as an avid reader who gets stressed about reading at the pool, beach, and the bath!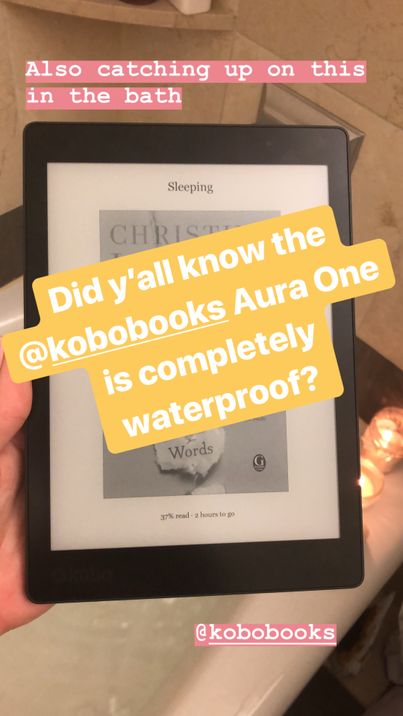 Photo Credit: Ashley Spivey
DAY FIVE
You know what really annoys me? The lack of outlets on planes. I thought our flight to L.A. would include a plane with an abundance of outlets but there aren't any and my phone died. Alas, I remembered to bring my Kobo and I'm obsessed with Alternative Remedies for Loss. Is it bad that I read the entire thing on a flight from NYC to L.A.?
DAY SIX
I almost forgot my Kobo on our return flight to New York! I remembered just as I was getting off the plane and the flight attendant was nice enough to bring it to me. She thought it was a new mini Ipad. I told her all about the Kobo and she said she was going to buy one!
DAY SEVEN
Today I carried my Kobo around in my new backpack which honestly can't hold that much, but it does fit my new eReader. I also realized when I took the little boy I nanny for to the library, that you can upload books from Overdrive! I just got my library card because honestly I spend way too much money on books.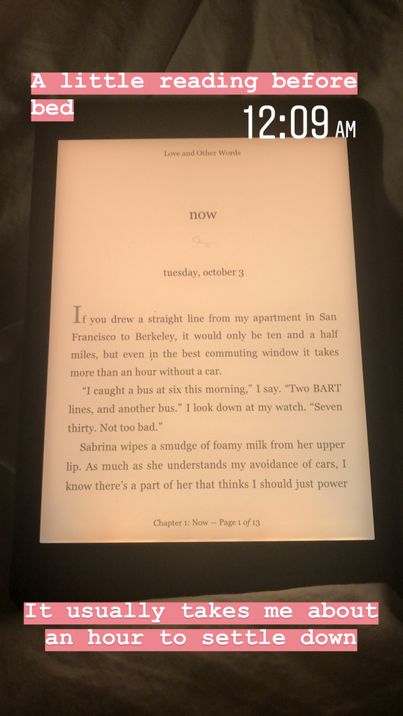 Photo Credit: Ashley Spivey
***
What was the first difference you noticed between print and digital reading?
I am on-the-go A LOT in NYC and it's not always possible for me to bring a book around with me. The Kobo Aura ONE made carrying around multiple books much more feasible!
Did the times or time of day you read change?
I definitely was able to find more time for reading throughout the day! I also loved that it wasn't interfering with my bedtime routine and keeping me up.
What apprehensions did you have about digital reading?
I was worried that I would always be charging the device but I'm impressed by how long it keeps a charge.
Is there anything else about digital reading that we should know?
I really loved that you could tap different areas of the screen to perform certain functions. Y'all really thought of everything!
What is the one word you would use to describe your eReading experience?
DELIGHTFUL.
***
Want to see how other 7-Day Challengers fared? Read One mama's journey to reading digitally.