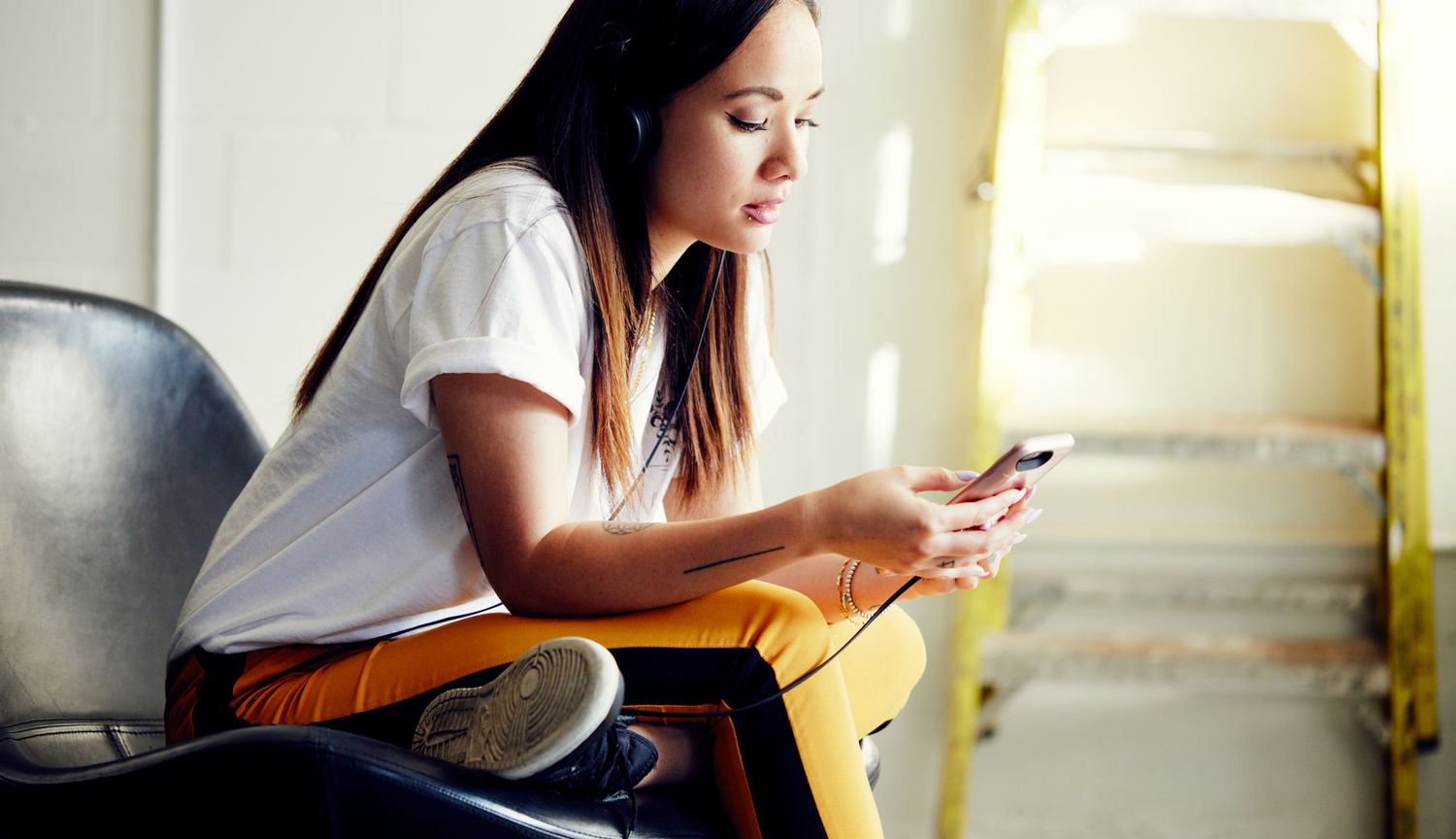 The best full-cast audiobooks
A good audiobook narrator can bring a story to life. A great full-cast recording of an audiobook, on the other hand, has the power to immerse listeners into the story on a whole different level.
Full cast recordings give full voice to each and every character. While excellent writing is what makes characters feel real on the page, excellent narration of those characters turn them into real characters for your audiobook listening experience. Here are seven of the best full-cast audiobooks that breathe new life into the stories they tell.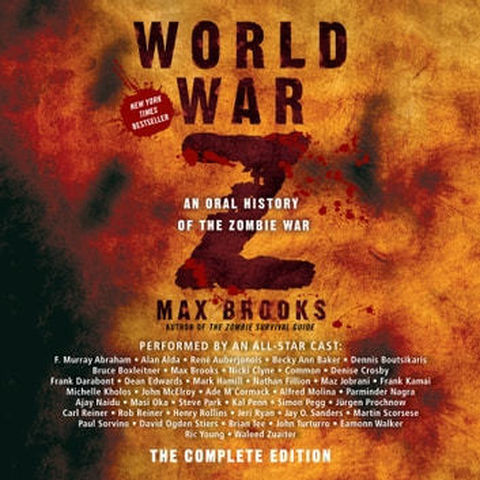 World War Z
World War Z: The Complete Edition is the expanded version of the Audie Award–winning abridged edition. This version features exciting additions to an all-star cast of narrators, including Simon Pegg, Martin Scorsese, Nathan Fillion, Alfred Molina, Common, and more. This audiobook is a documentary-style oral history of the zombie apocalypse, featuring the testimonies of those who witnessed the worst of the attacks.
View Audiobook
View eBook
The Golden Compass
Enter a world where humans have familiars and parallel universes are within reach in Philip Pullman's The Golden Compass, the first novel in the His Dark Materials series. Lyra Belacqua is up against dark forces, and children are being kidnapped by frightening beings known as Gobblers. To save her friend Roger, Lyra will journey north, encounter witch clans and armoured bears, and cross into other worlds. This new version of the full-cast audiobook features an all-new interview between author Philip Pullman and the star of HBO's recent His Dark Materials series, Ruth Wilson.
View Audiobook
View eBook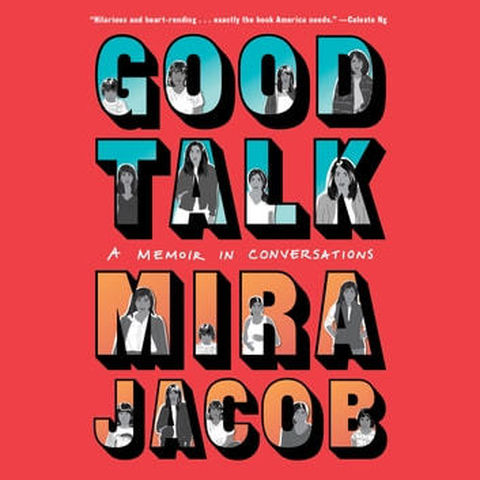 Good Talk

:

A Memoir in Conversations

This full-cast audiobook adaptation of Mira Jacob's graphic memoir Good Talk features a large cast of talented narrators, including Vikas Adam, Shiromi Arserio, McCartney Birdwell, Donte Bonner, Bill Cheng, and many more. Written with humour and honesty, Mira Jacob shares the frank conversations she's had with her half-Jewish, half-Indian six-year-old son. Like many six-year-olds, Mira's son has many questions, and some of them are more complicated than others. In this audiobook Mira Jacobs talks to her son about issues of race, colour, sexuality, love, and more.

View Audiobook View eBook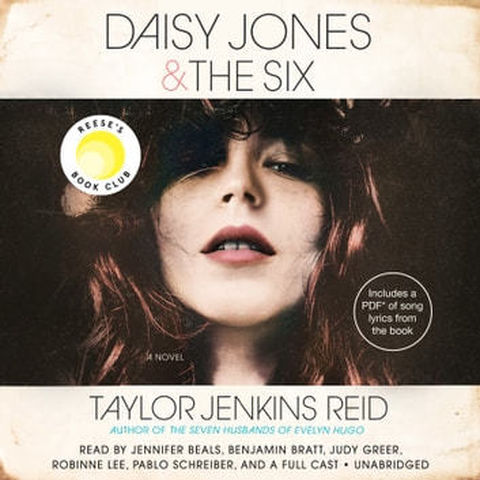 Daisy Jones & The Six
Some books can be read and enjoyed just as much as an audiobook or in print. But Taylor Jenkins Reid's Daisy Jones and the Six is truly better enjoyed as an audiobook. Told in a documentary style, this audiobook recalls the whirlwind rise of an iconic 1970s rock band called Daisy Jones and the Six. Their songs were unforgettable and their breakup was infamous, but no one knows the truth behind what tore the band apart. Until now.
View Audiobook
View eBook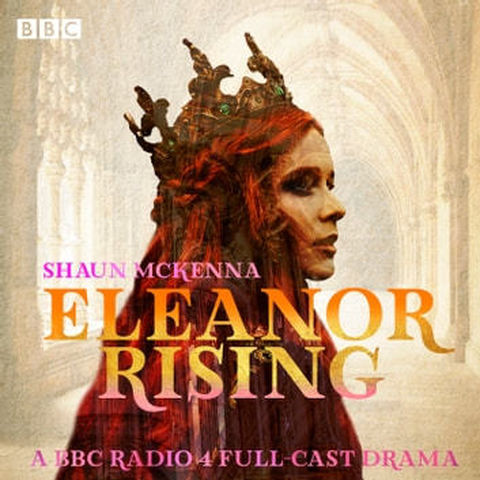 Eleanor Rising
Eleanor Rising is a BBC full-cast radio drama recalling the thrilling story of one of Europe's most extraordinary women, Eleanor of Aquitane. Although Eleanor lived around 900 years ago, she was a modern woman with ambitions to rule Aquitane. But the men around her had other ideas. Written by award-winning dramatist Shaun McKenna, this radio drama features the voice talents of Rose Basista, Cecilia Appiah, Elinor Coleman, Joel McCormack, Tony Turner, and more.
View Audiobook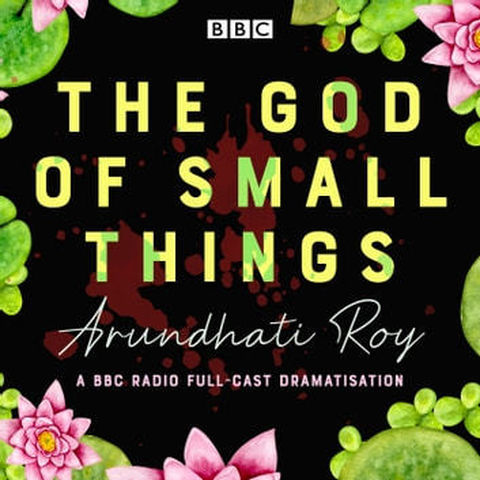 The God of Small Things
Named one of BBC's 100 "Novels That Shaped Our World," The God of Small Things is the unforgettable story of fraternal twins Rahel and Estha. As children, the two were inseparable, but then when they are seven years old, something terrible happens that forces the two apart. Twenty-three years later, Rahel now lives in America, but when she hears that Estha has "re-returned," she goes back to Ayemenem to be reunited with her brother. This full-cast BBC radio dramatization of the Booker Prize-winning novel The God of Small Things by Arundhati Roy also features a bonus interview with the author.
View Audiobook
View eBook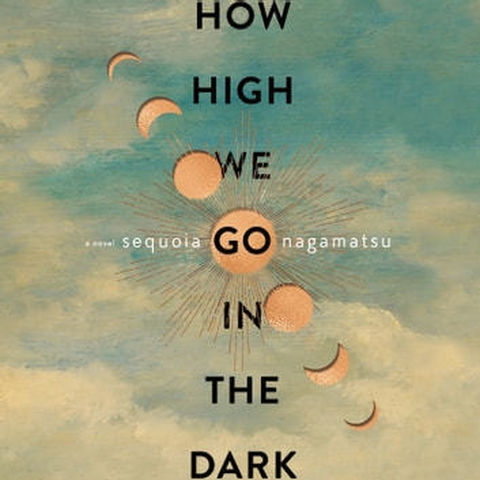 How High We Go in the Dark
How High We Go in the Dark is an epic dystopian sci-fi novel that's perfect for fans of Cloud Atlas and Station Eleven. This audiobook follows the story of a large cast of characters whose lives are intricately linked over the span of hundreds of years. Following a world-shattering climate plague, these characters attempt to rebuild their lives and find hope in this new and strange reality. This story will take listeners through a wide range of settings and stories, from a theme park designed for terminally ill children to interstellar starships. How High We Go in the Dark is narrated by a full cast, including  Keisuke Hoashi, Kurt Kanazawa, MacLeod Andrews, Kotaro Watanabe, Brianna Ishibashi, Greg Watanabe, and many others.
View Audiobook
View eBook