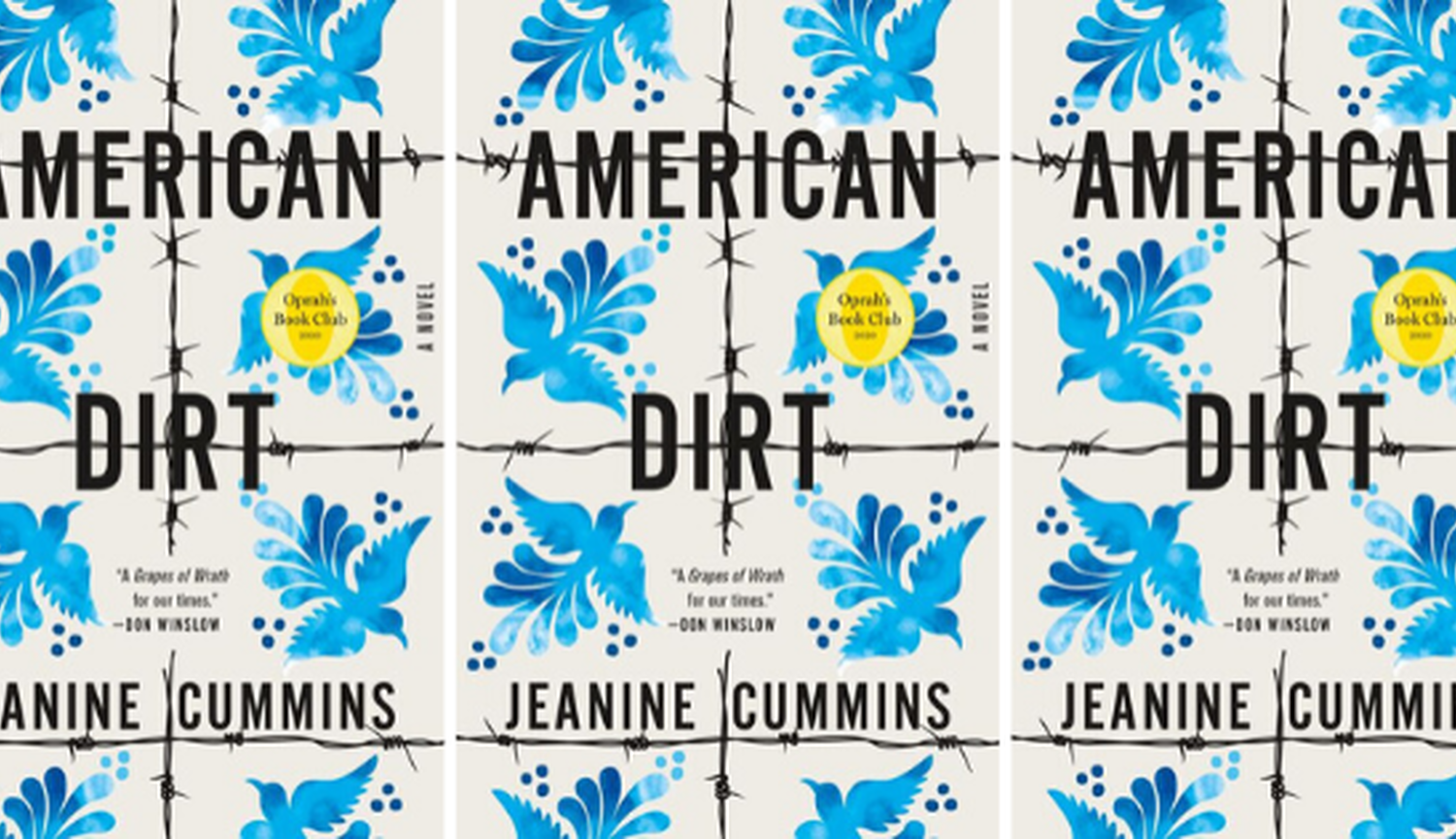 The dust-up around American Dirt, explained
If you didn't already know, Oprah's Book Club is back. Oprah Winfrey, patron saint of authors, publishers, and booksellers announced this week that Jeanine Cummins' American Dirt would be the next title in her legendary book club. While readers wait for March 6 to tune into the discussion on Apple TV+, when Oprah will sit down with author Jeanine Cummins to talk about the book, a controversy started brewing on matters of identity and appropriation.
Oprah's book club is back?
Yes! She was one of the big stars Apple boasted about when they announced their new streaming service last year. This is the third book in this newest chapter of the book club. The Water Dancer by Ta-Nehisi Coates was the first, and Olive, Again by Elizabeth Strout was the second.
Got it. Now what's American Dirt?
It's the third novel by Jeanine Cummins and it tells the story of Mexican migrants fleeing violent drug cartels. It's one of the big buzz books of the season, partly because the author collected a 7-figures advance for it. Highly visible and hotly anticipated.
Okay, so why are people mad about it?
In a phrase, cultural appropriation. American Dirt is the story of people who are not white. And although her grandmother is Puerto Rican, Cummins identifies herself as white in a New York Times opinion piece published in 2016. Given the publishing industry's ongoing struggle to become more diverse both in offices and on bookstore shelves, it's not surprising that sparks are flying.
For writer Roxane Gay, the controversy is "about who gets to write about the lives of people of color and how they are compensated."
For whatever it's worth, the audiobook is narrated by Mexican-American actress Yareli Arizmendi.
But is the book any good?
Some of us at Kobo, lacking substantial knowledge of life in Mexico or Latinx culture, read it and found it an intensely compelling page-turner. As Parul Sehgal in the New York Times writes, "Cummins has put in the research, as she describes in her afterword, and the scenes on La Bestia are vividly conjured." But Sehgal also notes, "the book feels conspicuously like the work of an outsider." Indeed, readers with deep knowledge of Latinx culture cite a litany of literary shortcomings.
Should I read it?
If you're looking for a gripping read with high stakes and harrowing drama, then American Dirt will satisfy. But if your intention is to learn about Mexico or the migrant experience, you're probably better off with first-hand accounts of immigration journeys like poet Javier Zamora's Unaccompanied or non-fiction prose such as Luis Alberto Urrea's The Devil's Highway.
American Dirt is one of dozens of books we're talking about this month, most of which aren't the centre of any controversy at all. See the full assortment here.