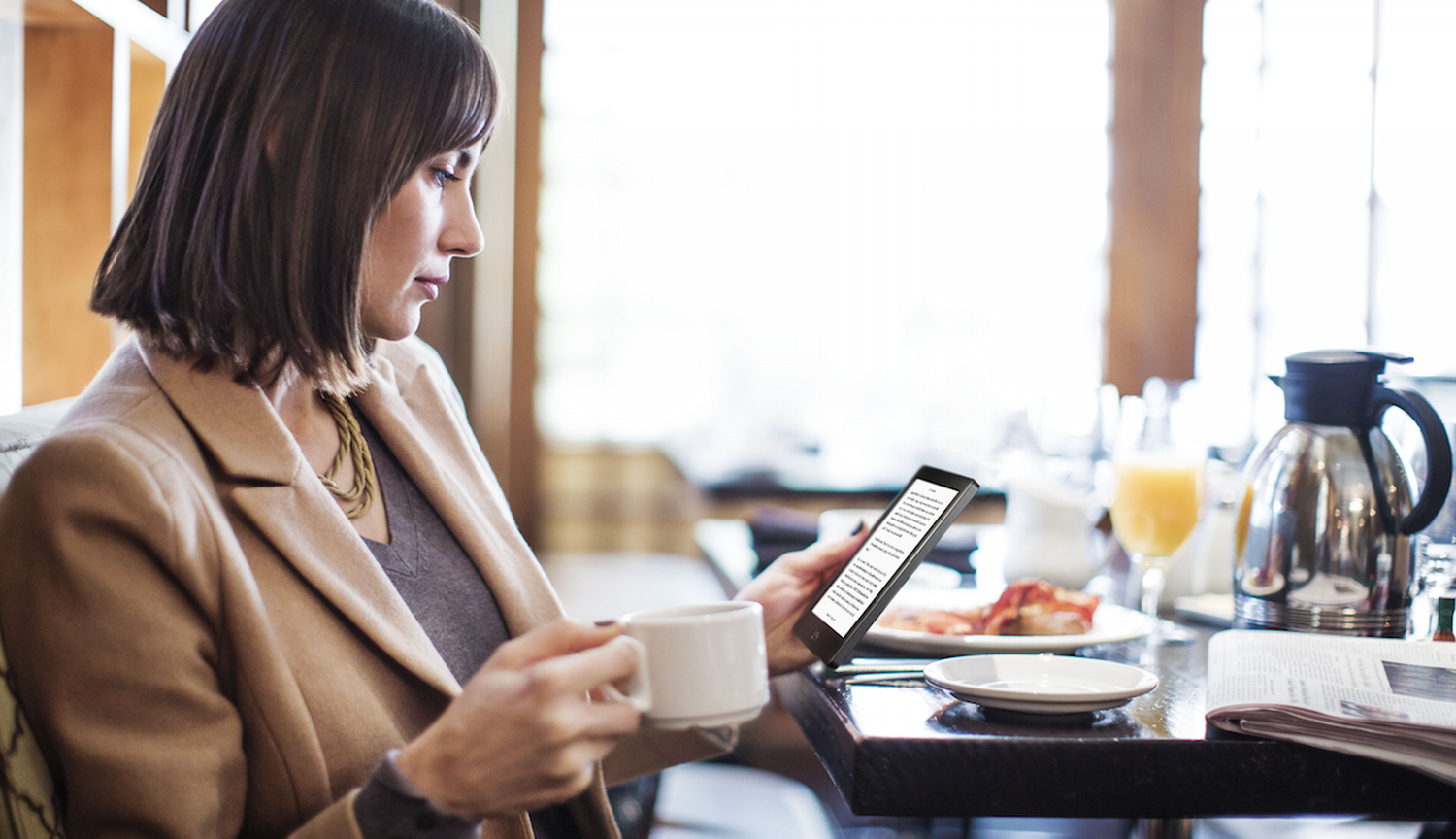 The Motivating Magic of Reading About Reading
Most readers can attest that there is nothing they love more than books about books, of which there are a multitude. But a little-explored subset of the books-about-books genre is the memoirs-about-reading-challenges genre. Beyond just waxing poetic about books and/or libraries and/or writing, the authors of these memoirs have embarked on an epic reading-related adventure, whether motivated by emotional, intellectual, or philanthropic grounds. These memoirs tend to either be concentrated into a specific time span (so many year-long reading projects!), are subject specific, or both. If you're taking on your own reading challenge this year, these are fantastic motivators (or idea generators for next year's challenge).
After her mother died, Nina Sankovitch retreated to the comfort and solace of stories by reading one book every day for a year. Her chronicle of this year demonstrates literature's redemptive power to heal in the face of loss.
In this combination of memoir and literary criticism, Andy Miller rekindles his love of reading by picking up one book a week for a year. The list consists of books Miller felt he should read, books he'd always wanted to read, books he'd previously started but hadn't finished, and books he'd lied about having read to impress people.
What started as a 52-books-in-52-weeks project for Sara Nelson quickly devolved into an examination of the books she chose to read (or the books that chose her). Because sometimes we all need a reminder that a challenge's success is not always determined by whether or not we cross the finish line.
Get out your tissues. Will Schwalbe's mother is diagnosed with an advanced pancreatic cancer, which typically has a life expectancy of 6 months or less. As Will accompanies his mother to her various chemo and doctor's appointments, they create a book club of two, reading in tandem a variety of books that open conversations about hopes and fears, their shared passion for reading erasing their roles as sick person and well person. This is both Will's love letter to his mother and their shared love letter to books.
What started as a pact between father and 4th grader Alice Ozma -- that he would read aloud to her for 100 days straight -- becomes a nightly ritual ("The Streak") that lasts until the day she leaves for college. Presented as a series of vignettes, Alice examines both the books that she and her father read but the relationship that resulted from sharing this tradition.
Beyond your standard reading challenge memoir, Azar Nafisi's book is an account of the secret group of young women who gathered in her Iranian apartment to discuss forbidden Western literature. It is a story of the power of books on both individuals and a society as well as a look into the Iran-Iraq war and the secret lives of women inside revolutionary Iran.
One of our most celebrated novelists takes a turn toward nonfiction as she explores (in brilliant prose) her love story with a language that is not her own. Jhumpa Lahiri, having studied Italian in college, never attained full mastery and in a quest for full immersion moved her family to Rome. There she writes this love letter to linguistics, told in a unique dual-language format -- Italian on one page, the corresponding English on the opposite facing page -- and investigates the process of learning how to think and write in a new language as only a writer of her caliber can.
In order to fill the gaps in his Ivy League education, A.J. Jacobs decides to read -- to hilarious result -- the entire 32-volume Encyclopedia Britannica. His memoir recounts his attempt to read all 33,000 pages and his quest's impact on his newly minted marriage, his relationship with his father (who once attempted the same feat), and his job as an editor at Esquire magazine.
After becoming fascinated with Russian literature in college, Elif Batuman takes a literary and physical road trip to discover why readers are so taken with this country's authors. Following in the footsteps of academics, characters, and the Russian writers themselves, Elif Batuman's trip attempts to discover how these Russian stories influence the lives they touch, including her own.
Less of a reading challenge and more of a live-the-Laura-Ingalls-Wilder-life quest, Wendy McClure takes her inspiration from Wilder's Little House series and immerses herself in the life of the books, from tracing the pioneer journey to seeking out Plum Creek. She pays tribute to the books she loved as a child, while taking on an obsessive quest to live as close to the Ingalls family life as possible.
Not your typical reading challenge memoir, A.J. Jacobs second entry on this list records his attempts to live exactly as a book -- The Book -- prescribes for one year and hilariously and thoughtful captures his missteps and successes. His journey is both spiritual and personal, as he literally lives the Bible, from avoiding wearing clothes made of mixed fibers and playing a ten-string harp to being fruitful and multiplying and loving his neighbor.
Both a reading challenge memoir and a travel memoir, Amy Smith's traveling book club takes her to six Latin American countries and with her, she brings the six Jane Austen novels en español, gathering book lovers in each country to discuss Austen's body of work, to discover that sharing a good book with friends is the same in every language.
Here's a challenge: choose a random shelf in the library and read absolutely everything on it. Phyllis Rose does just that, reading every book from LEQ to LES and encountering a remarkable breadth of literary variety, from classics like The Phantom of the Opera by Gaston Leroux to detective novels set in California.
"I'm reading the OED so you don't have to," says Ammon Shea, as he takes us on a journey to read every single word of the Oxford English Dictionary, literally reading every. Single. Word. It's an odd, obsessive journey over the course (you guessed it) one year, but a journey that is strangely compelling and brilliantly nerdy. Word nerds, rejoice.
If you're attempting to read books from a broader swath of the world's countries, you couldn't do better than to imitate Ann Morgan, who read a book from each of the world's 195 UN-recognized countries (plus one from Taiwan and one extra) translated into English. Morgan, in response to her realization that she was a "literary xenophobe," seeks out all manner of cultures and traditions she had never before experienced and in the process discovers the universal language of storytelling.